In many ways, the modern superhero comic book medium is founded on principles of family. Marvel's entire universe begins with "The First Family," the cosmic ray induced Fantastic Four. They're far from the first superpowered family superteam in comics, though, with the likes of the Marvels (now owned, of course, by DC Comics) tapping into the dramatic potential as well.
In honor of Disney / Pixar's returning Incredibles 2, below you'll find the best family superteams in comics. This is a pretty broad category, so there are likely plenty of great options I'm missing. Let me hear about some of your favorites in the comments!
Fantastic Four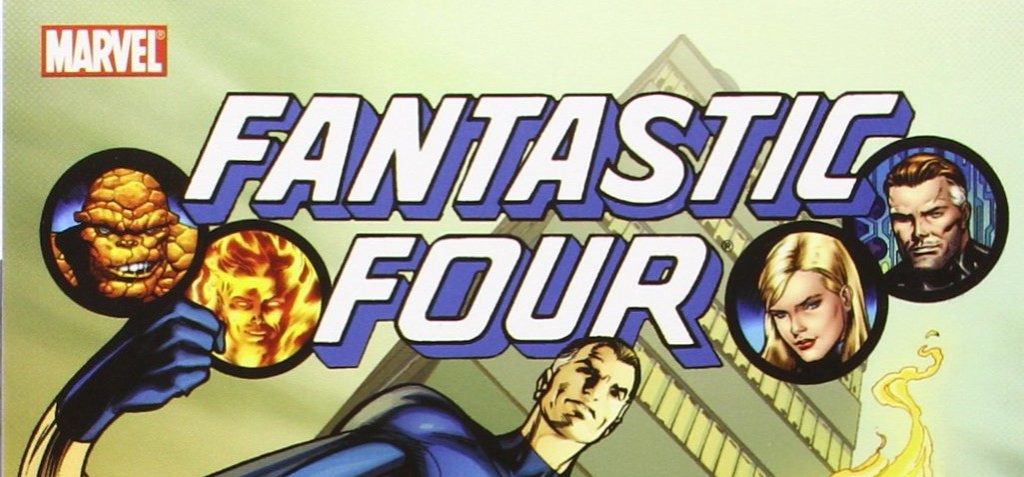 Related Reading Orders:
Support For Comic Book Herald:
Comic Book Herald is reader-supported. When you buy through links on our site, we may earn a qualifying affiliate commission.
Comic Book Herald's reading orders and guides are also made possible by reader support on Patreon, and generous reader donations.
Any size contribution will help keep CBH alive and full of new comics guides and content. Support CBH on Patreon for exclusive rewards, or Donate here! Thank you for reading!
No family superteam list is complete, or can truly even begin with proper respect paid to Marvel's Fantastic Four. Others did it first, but no one squabbled better and more like a real family until Big Ben Grimm, Johnny Storm, and Reed and Sue Richards. In the 2000's, the family has expanded for the better to include Valeria Richards and the surrogate Future Foundation, offering the endless potential for the best family superhero book on the stands.
Captain Marvel / The Marvel Family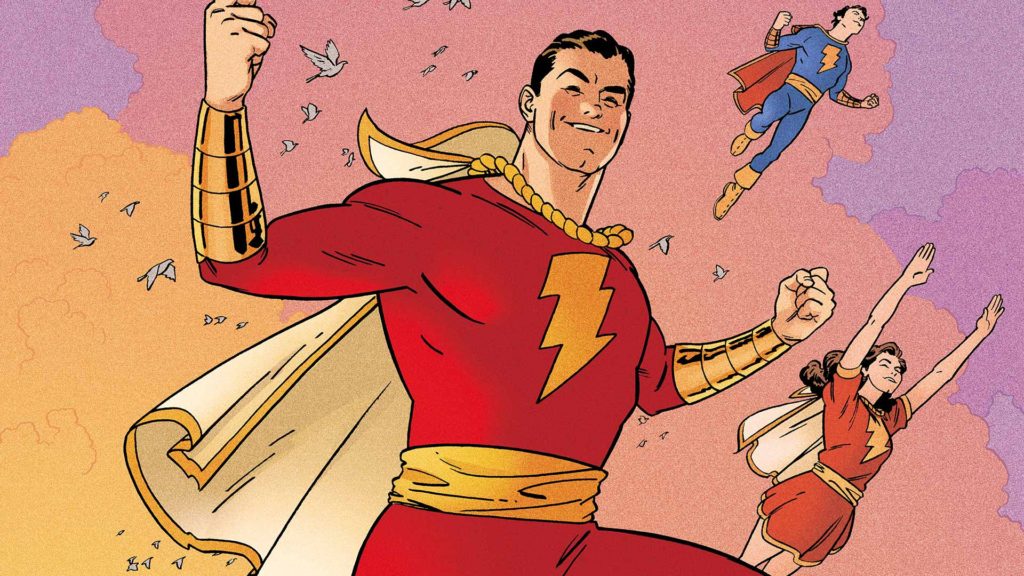 Related Reading Orders:
DC Universe
The Marvel family (aka, the "Huh, it's kind of weird to call these characters by our very well known competitor's brand, let's call them Shazam family") hasn't exactly seen the best of times in the 2010's. DC's "New 52" botched a back-matter Justice League launch (Billy Batson was basically an irredeemable jerk), and I'll be honest, I've barely Metalseen the family since Rebirth. There were some brief references in , but otherwise things can only get brighter for the family as the movie version of Shazam approaches.
Flash Family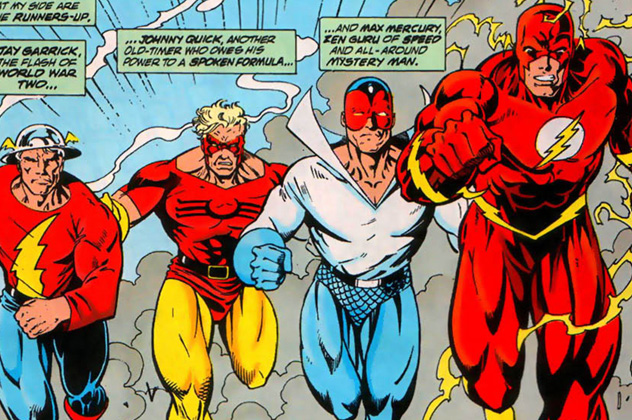 Related Reading Orders:
The extended "Flash family" is actually one of the broadest and farther reaching family trees in the DC Universe. Ever since Barry Allen ran his way into Jay Garrick and merged Earths and continuities, the Flash family reunions have stretched across hypertime. Unfortunately, in recent years the family elements of characters like Barry Allen and Wally West have been downplayed due to make-every-guy-a-bachelor-syndrome (there's no known cure to date).
The Incredibles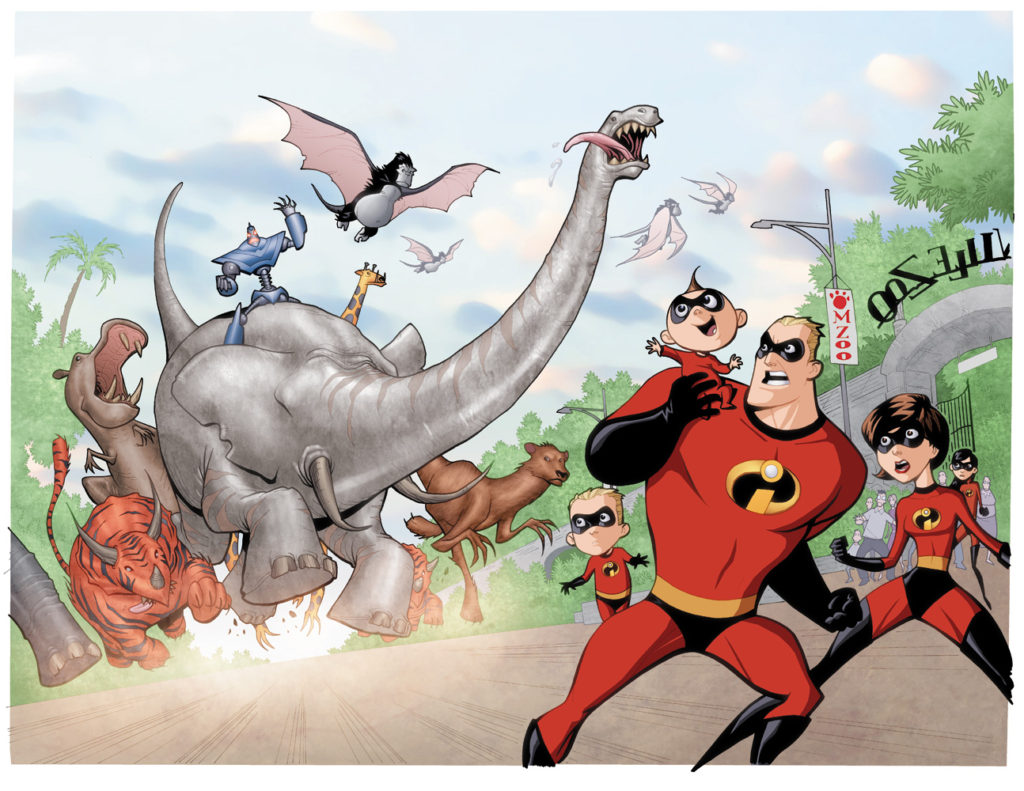 Related Reading Orders:
Disney / Pixar surprised the world in 2004 with a brand new superhero movie universe, adapting as much from Fantastic Four as it does from Superfolks or Watchmen. That Incredibles remains the best superhero family movie by far 14 years later is a testament to its excellence.
Superman Family / Super Sons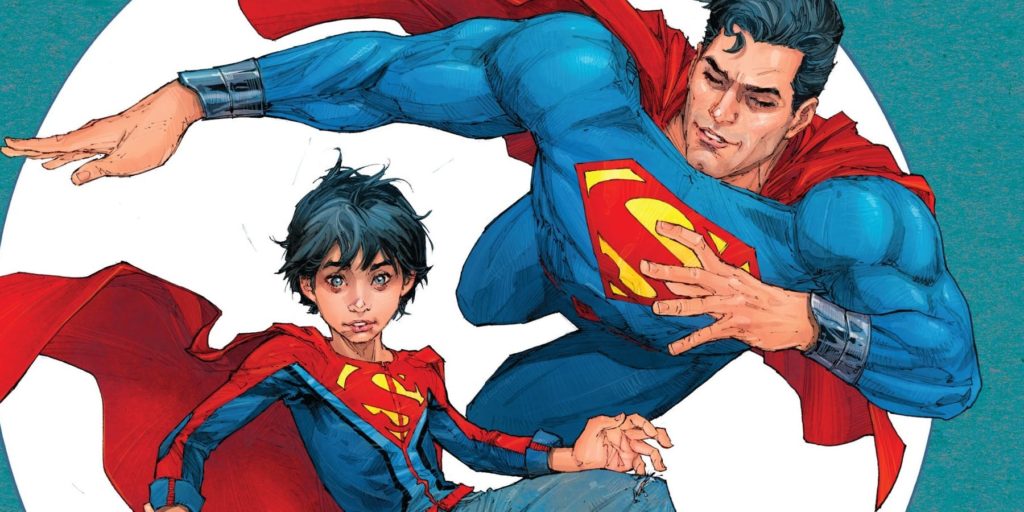 Related Reading Orders:
Hard times had fallen on the Superman family from 2011 to 2015, with DC's "New 52" annulling the Clark Kent and Lois Lane marriage and family planning. Fortunately, the family has been restored with son "Jon" helping elevate the Superman family to one of the best DC Rebirth era comics.
Amazing Spider-Man: Renew Your Vows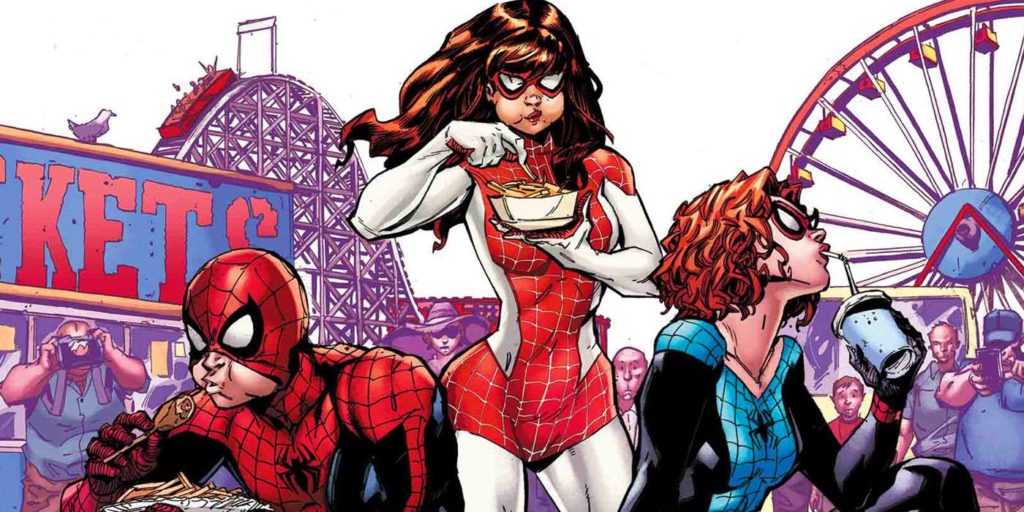 Related Reading Orders:
While the in-continuity Marvel timeline very famously undid Peter Parker and Mary Jane's marriage in "Spider-Man: One More Day," the series titled Renew Your Vows picks up on alt-reality Secret Wars tie-in world-building in which Peter and MJ are married and have a superpowered daughter!
Animal Man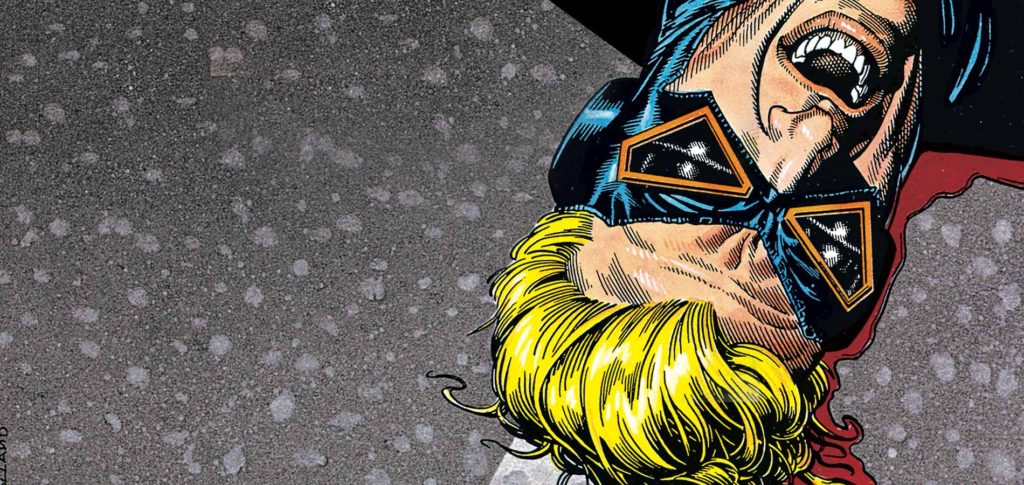 Related Reading Orders:
Buddy Baker has one of the most believable family lives in superhero comics. The DC Universe Animal Man attempts to make due as a superhero and a father to son and daughter. Unlike several "family men" in comics, Buddy's family is a very regular part of his ongoing superhero narratives, occasionally to their own detriment (it's a dangerous life after all).
Tom Strong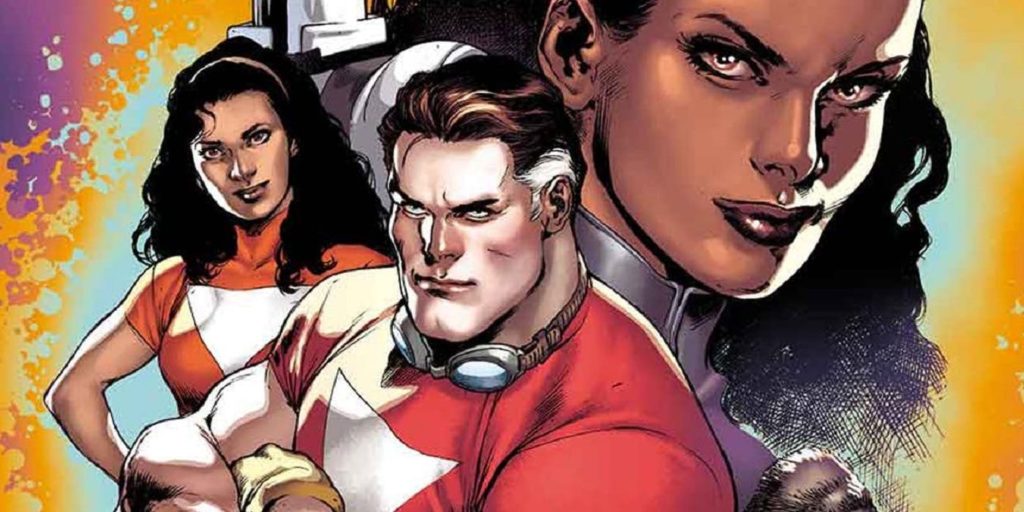 Related Reading Orders: 
Alan Moore's "America's Best Comics!" creation Tom Strong is a great family superhero in the vein of Captain Marvel. The "science hero" is married to Dhalua with daughter Tesla. Not to mention their friendly pal, King Solomon the gorilla.
Given Tom Strong's recent resurgence in the pages of DC Comics The Terrifics, now's as good a time as ever to catch up on the family's exploits.
Black Hammer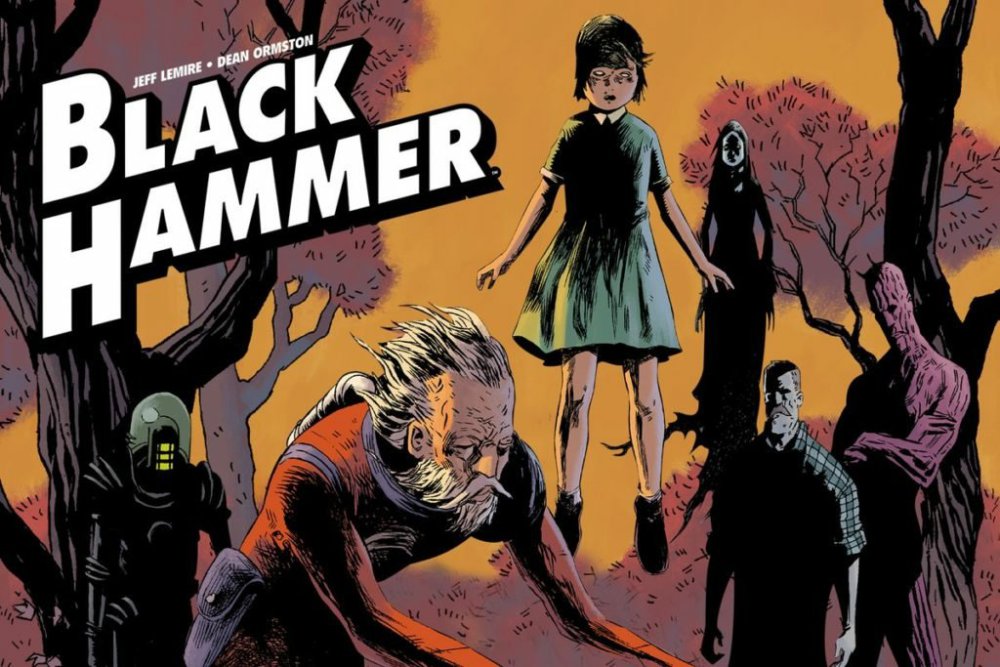 Related Reading:
Comic Book Herald's best comics ever!
Black Hammer stretches the concept of family slightly in that none of the heroes trapped together are (as far as we know) related. Make no mistake, though, this is a family superhero drama through and through. Jeff Lemire and Dean Ormston's Black Hammer universe from Dark Horse comics is one of my favorite new books of the 2010's, and highly recommended reading.