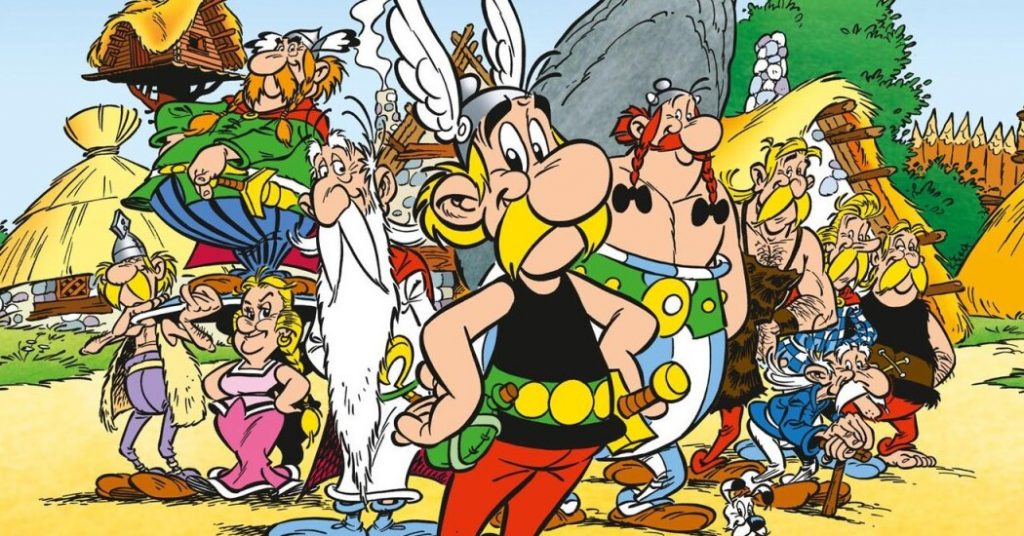 Every French person has heard these words at least once: "The year is 50 BC. Gaul is entirely occupied by the Romans. Well, not entirely… One small village of indomitable Gauls still holds out against the invaders."
Written at the beginning of every volume of the adventures of Asterix, these are some of the most well-known words in French comics — and French pop culture in general. They sum up an idea at the core of Asterix: the irrepressible resistance against oppression, something fundamental to a series that started publication barely 15 years after the end of World War II.
First published in 1959 in the French comics magazine, Pilote #1 , Asterix was created by writer René Goscinny and artist Albert Uderzo. Highly reliant on humor and wordplay, Asterix also lives and dies by Uderzo's art style, which pushes the medium forward with its dynamism and expressiveness, taking the "big nose" style of the Marcinelle School and expanding upon it, strongly influencing the next generations of French and Belgian comic book artists.
So if you want to know more about the adventures of Asterix and Obelix, let's talk about some Gaulish comics! [Read more…] about Asterix Reading Order!