An intelligent, sensible man strapped to a gamma-born bulldozer (or is it the other way around?), Dr. Bruce Banner, first among the various other characters to carry the Hulk name at Marvel, is a ticking time bomb.
A founding member of the Avengers, a father, a friend, and a deeply flawed man, the Hulk has more in common with DC's Swamp Thing than Marvel's own Man-Thing does. A man out of time, out of place, and with a dangerously close connection to something primal. His best stories understand this, the unique position he commands both physically and philosophically in the comics sphere, and they deliver on that promise with a marriage of the intense depth that come from both Bruce's raw humanity, and yes, a whole lot of Hulk smashing. These are the best Hulk comics:

Related: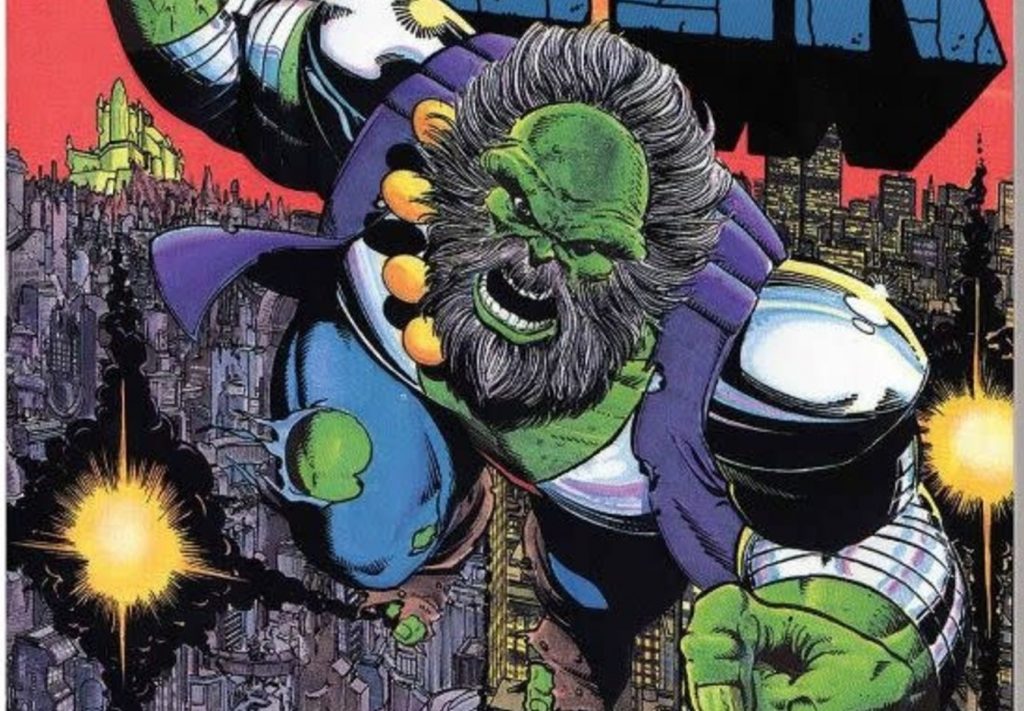 Aptly named, regular Hulk writer Peter David and artist George Perez's two-part '90s story is imperfect, throwing Hulk into a narratively dense dystopian future with characters named things like "Pizfiz" and "Skooter." There's almost too much going on here story-wise to make sense of any of it, despite Perez's best efforts. Then, the Maestro, an elderly intellectual despot in control of this grim future who happens to look almost exactly like our Hulk, is properly introduced for the first time and all frustrating obfuscation melts away.
Support For Comic Book Herald:
Comic Book Herald is reader-supported. When you buy through links on our site, we may earn a qualifying affiliate commission.
Comic Book Herald's reading orders and guides are also made possible by reader support on Patreon, and generous reader donations.
Any size contribution will help keep CBH alive and full of new comics guides and content. Support CBH on Patreon for exclusive rewards, or Donate here! Thank you for reading!
Maestro is just as strong as The Hulk and just as intelligent Dr. Banner, but in stark contrast, Maestro is cold, calculated, and in control. He's our lovably flawed green giant paired with a dispassion for life, a malevolency that goes down to a legendary spread of a "trophy room" containing not only Captain America's shield, but Vision's detached head. He's a perfect foil, a villain with a statement to make, and under David and Perez's guidance, he does just that, even if the story beats themselves are a little clumsy.
The eventual fight here is suitably terrifying, haggard, and memorable.
Writer Bruce Jones and artist Jae Lee's Hard Knocks, following the Hulk and the Fantastic Four's Ben Grimm, the Thing, as they sit down to both reminisce in and relitigate their fights with each other to date from their own perspectives, is both a refutation of the traditional Hulk tale and a celebration of it.
Cutting between the past and the present, anchored equally by Lee's art emphasizing the earth-moving magnetism that the two titular characters command and by a narrative that cuts to the simple, flattened quick of what the Hulk looks like from the outside and how that perception takes a toll on him, Hard Knocks is both laugh-out-loud surrealist and earnest.
This is a successful, slight investigation of Hulk as an unreliable narrator and of who he and Bruce inherently are, for both better and worse. How that's reflected in the similar but abstracted Thing ultimately leads to touching, revealing story that still brings the heavy hits. Can't shake all our old habits at once, after all.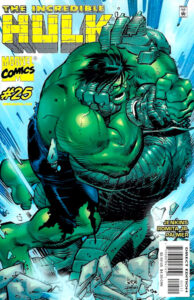 While the Maestro may be good, it's impossible to deny that former KGB spy and current gamma-irradiated monster Emil Blonsky, better known as the Abomination, is the best Hulk villain of all time (insert "this is good, but I like this more" meme here).
Taking place in the shadow of Betty Ross's death—fridging at its worst, really—at Blonsky's hands, Always on My Mind brings a brutal, heartbreaking, and cathartic clash between the Hulk and Abomination to life in a way that elevates the usual rage and smashing into something more: a full-blown exploration of the frailty and relativity of Hulk's goodness, or even his amorality, as we find the Abomination has every right to hate him back.
As cruel as it is complex and cathartic, this one unfortunately short story does more to establish the importance of Hulk in opposition to something more than just roads and buildings in his way with an effortless feel that entire runs would later chase.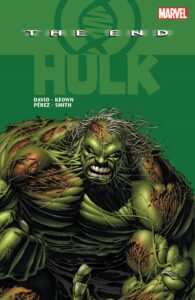 The second of this list's entries from writer Peter David, this time accompanied by artist Dale Keown, Incredible Hulk: The End #1 is a masterpiece of tone setting. A meditation on both finality and eternity, it quite simply follows the Hulk as the last intelligent being walking the surface of Earth in endless solitude.
What does the reliably rage-filled Hulk, beset with swarms of killer bugs tearing at his body in extended torture, do when he has nobody to point his anger at? He turns it against himself and his more human passenger in a grueling, but ultimately revealing story about inevitability and the importance of companionship. Keown's art is unflinching in a way that has to be seen in context to be fully appreciated.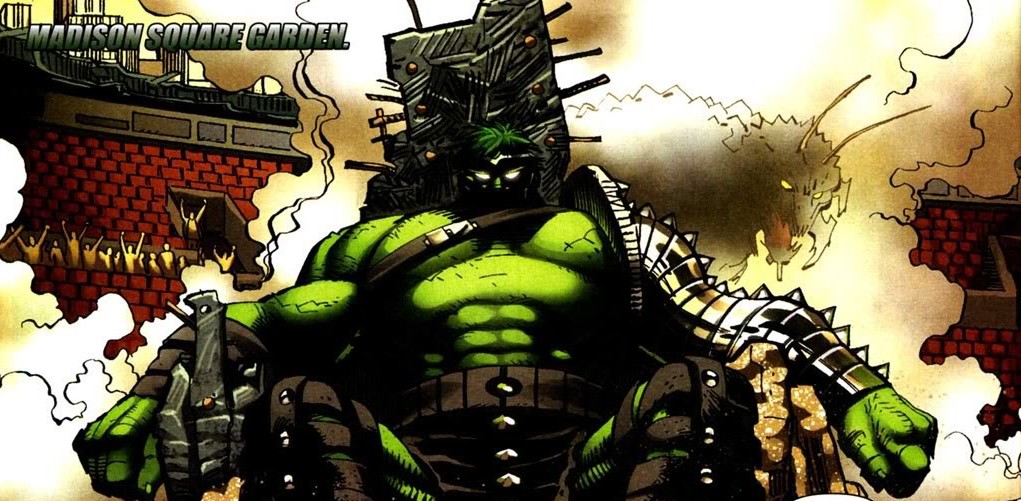 A sometimes messy but earnestly silly story from writer Greg Pak and artist John Romita Jr., the multipart World War Hulk is the premier revenge action comic seeing Hulk return from off-planet to exact explosive wrath on the Illuminati that previously exiled him.
Featuring appropriately upsetting and conniving depictions of Tony Stark, Reed Richards, Professor X, and more in bona fide villain roles for a fun twist, and stringing together a series of intense, carefully plotted action scenes for Romita Jr. to knock out of the park, World War Hulk undoubtedly loses direction in its description of the intricacies of Gamma radiation, sociopolitics, and espionage, but it is without a doubt one of the best, purely fun "Hulk Smash" comics of all time. Second, in fact, only to its predecessor…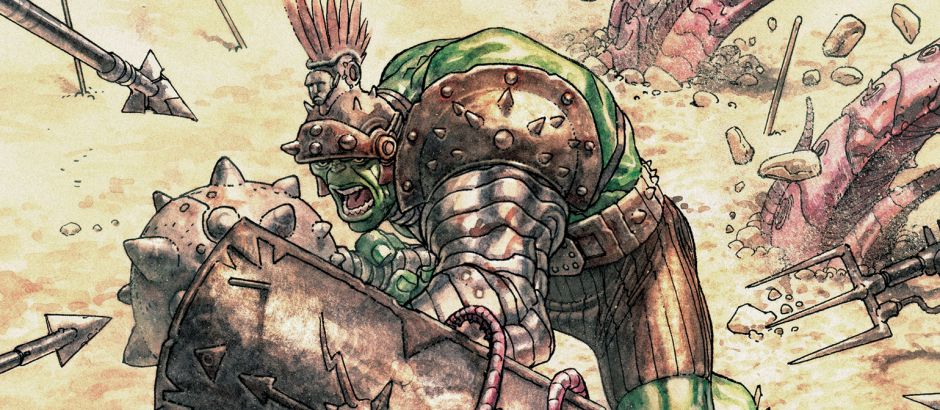 The story immediately preceding World War Hulk, Greg Pak, Carlo Pagulayan, and Aaron Lopresti's Planet Hulk is an emotionally dense and demanding story with genuine stakes for the titular character that are mostly unmatched by anything before and after.
Exiled from Earth (losing his few friends and home in the process) to the surface of the cruel, combative Sakaar, Planet Hulk delivers a story of tenacity and focus both narratively and artistically, barely featuring Bruce Banner in favor of the Hulk fighting for and finding his own identity and sense of belonging that would go on to inspire the likes of Thor: Ragnarok. The Roman Coliseum setting is inspired, the fighting is tense and tangible, and the character beats are sensible and expansive, setting into motion events and character dynamics that would persist a lot longer than just World War.
The outlandish, engaging, and emotionally heart-wrenching journey of watching the inevitable upturning of everything the Hulk has worked for fall into place, once again setting him down the path of rage, is a worthwhile one.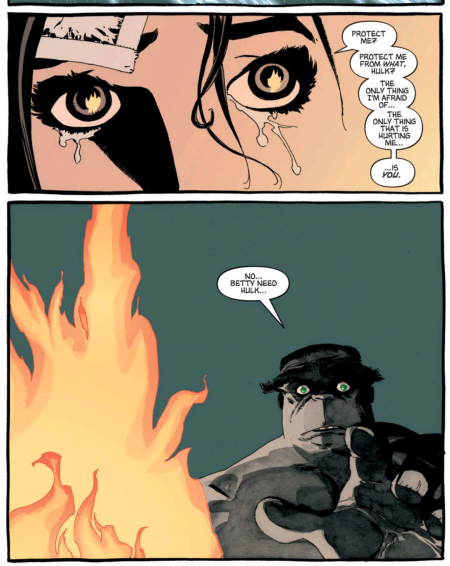 A companion to Spider-Man: Blue, Daredevil: Yellow, and others, writer Jeph Loeb and artist Tim Sale's Hulk: Gray is the definitive Hulk origin story.
Taking place mostly during the days following the detonation of the Gamma bomb that introduced the Hulk to mild mannered Bruce Banner's life, Gray retells the story of Banner and Betty Ross, his eventual wife, meeting for the first time under the increasing hostility of her father, General Thaddeus Ross, who is on a warpath to both prove that the Hulk is the monster Ross believes he is, and to callously release him from life.
An emotionally and ideologically dense and rewarding story, Gray finds the Hulk lashing out for both better and worse, failing to understand the natural conclusions that both his immense strength and impulsiveness lead to, and yet expressing some genuine contrition and human frailty that compels the story into Bruce and the Hulk yet again being able to truly rely only on each other. Loeb excels at both recognizing but sidelining the lore and philosophy heavy permutations of the Hulk that would come, and Sale shows that even in cataclysmic destruction, less is more.
Shades of gray, indeed.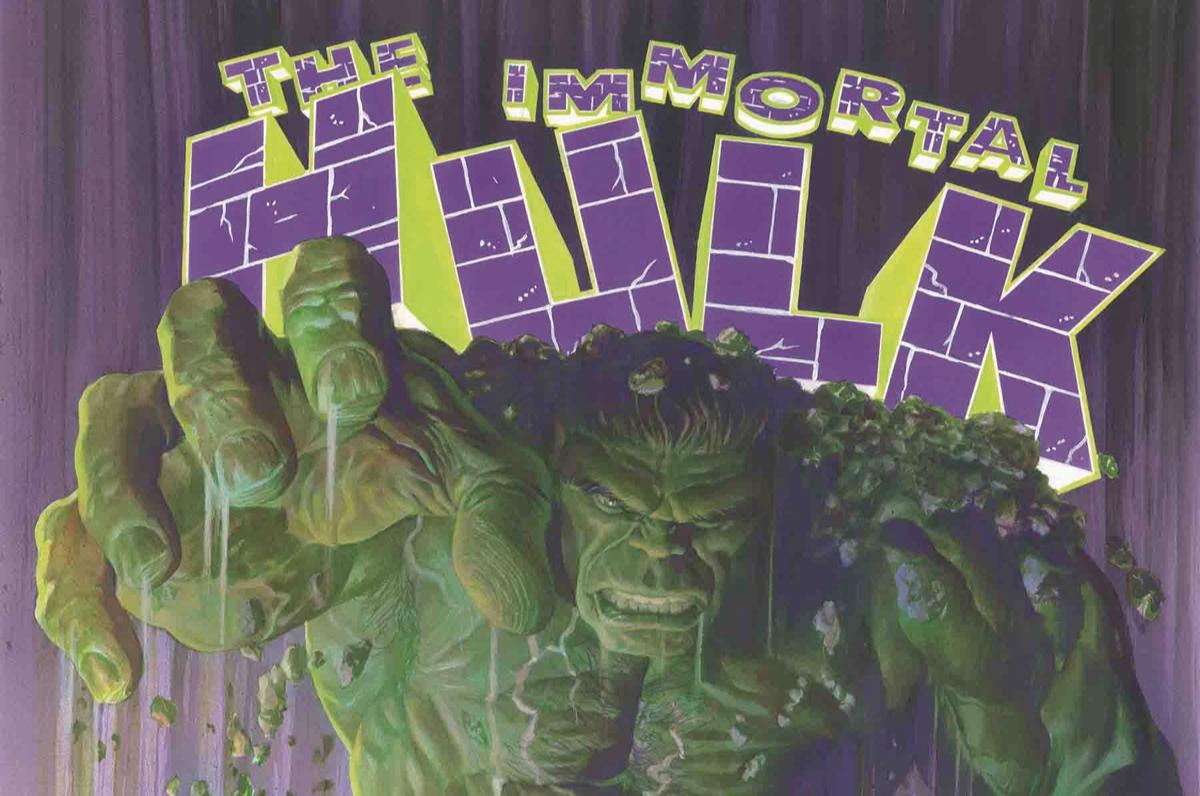 Ed. Note: Readers interested in Immortal Hulk should do their due diligence with regards to researching the artist's documented, objectionable behavior. More here.
Writer Al Ewing's and regular artist Joe Bennett's epic Immortal Hulk is not only the irrefutably best Hulk comic, but also arguably the single best ongoing comic of the last decade.
An expansive existential, surrealist, and surprisingly Cronenbergian exploration of the Hulk's identity, his body, and where the two intersect, Immortal is ultimately about a person's—namely Bruce Banner's—place not only in the world, but in the great beyond, beyond even the book's central "Green Door."
But Bruce Banner is not just a man, he's both passenger and vessel for something bigger, meaner, and more inevitable than him. His search for belonging, fleeting images of his abusive father, the cycle of death and rebirth that surrounds him, love and loss: they're all fodder for the canonization of everything Hulk. Quite literally canonization too, as Ewing is weaving a story that unites all permutations of the Hulk and his myriad spinoffs into one comprehensive cosmological tapestry that highlights the best of the stories before and elevates the weakest into having deeper meaning and cachet, the Hulk himself just a piece on a board for powers beyond that.
The inherent push and pull between the two—Banner's ideological impassivity and the Hulk's literally hell-spurned, impassioned response that is central to the narrative across various permutations and settings—is not only natural, but much needed after years of narrative stagnation. A series of uniquely horror, sci-fi, and philosophically driven arcs that rival the greatest works in comics to date and which is littered with not only memorable lines, but demanding, vital, and shocking imagery like the Hulk literally recombining his dissected body to envelope someone that has wronged him (and the only series to get at the inherent, irrefutable horror of the atomic bomb and its consequences, a topic too demanding and depressing for this list), Immortal Hulk makes the case that it is just that. Immortal.