Opening the door to a world of comics is often the hardest part, and Batman's no exception. There are oodles and caboodles of Batman comics out there (studies have shown), and enjoying the exploits of the Caped Crusader is never as simple as picking up an issue and reading.
Batman has an incredible history of DC Comics publication dating back to 1939, but don't worry, you certainly don't need to read over 75 years worth of Batman's history to understand the Dark Knight.
And while you always could dive into Comic Book Herald's complete Batman reading order, many new Bat-fans will be looking for a more immediate entry point.
Below you'll find my favorite beginner Batman comics, introducing you to the wonderful world of Gotham with comics that meet three criteria:
You don't need an encyclopedia to understand the backstory
The comics are easily accessible
Batman hits things until JUSTICE
WHERE TO START WITH BATMAN COMICS!
Remember, if you want it all, you can always carry on to check out the complete reading order and chronology!
Support For Comic Book Herald:
Comic Book Herald is reader-supported. When you buy through links on our site, we may earn a qualifying affiliate commission.
Comic Book Herald's reading orders and guides are also made possible by reader support on Patreon, and generous reader donations.
Any size contribution will help keep CBH alive and full of new comics guides and content. Support CBH on Patreon for exclusive rewards, or Donate here! Thank you for reading!
Plus, plenty more Batman family reading orders for Nightwing, Batgirl, Robin and more in the DC characters guide.
FRANK MILLER ON BATMAN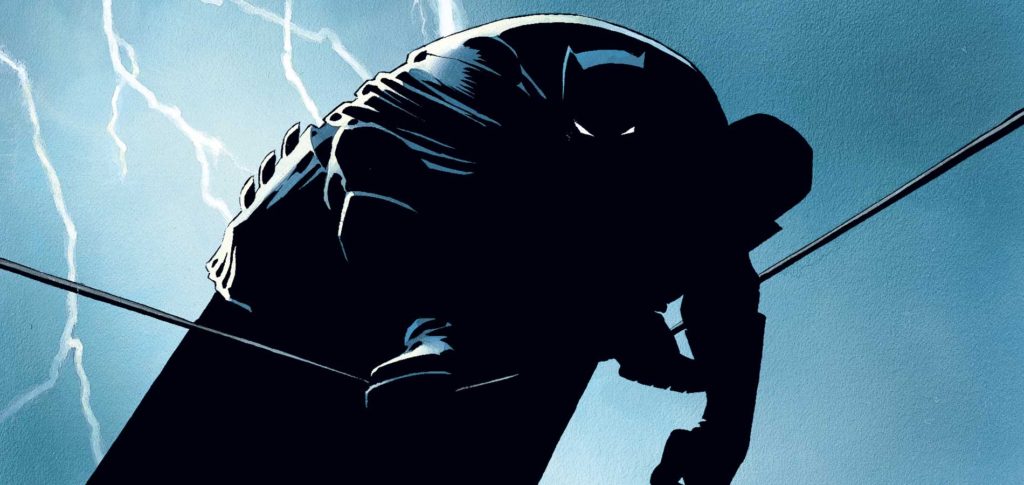 Batman: Year One
Batman: The Dark Knight Returns
At the end of the day, any "Best Of" Batman conversation makes its way back to Frank Miller's iconic take on the character in the mid to late 80's.
Frank Miller is the all-time great comic book writer and artist of such titles as Daredevil
, Sin City
, and 300
, and redefined the grim and gritty Batman for a generation of comics readers.

LOEB & SALE'S LONG HALLOWEEN
Batman: The Long Halloween
 + Dark Victory
The mid 90's found Jeph Loeb and Tim Sale teaming up to tell a tale of Batman's earliest years, when Harvey Dent was still a well-intentioned Gotham Distract Attorney, and Robin was but a gleam in the Bat-Family's eye.
In a lot of ways The Long Halloween is one of the earliest "Villain of the Week" examples in DC Comics, with Loeb and Sale trotting out the vast majority of Bruce Wayne's villains every issue.
GOTHAM IS A NO MAN'S LAND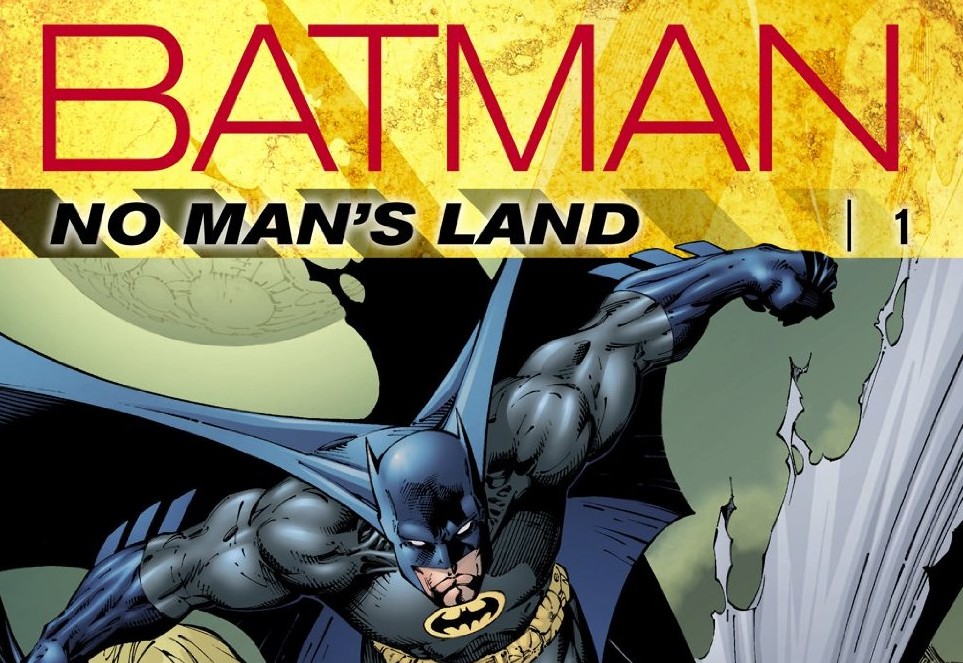 Batman: Cataclysm
 + Batman: No Man's Land
The events of Cataclysm and the following No Man's Land effectively mark the transition from Batman in the 90's to the modern version of the character we'd see throughout the 2000's.
In fact, No Man's Land is where I begin my essential modern DC stories fast track. There are of course references to 90's Batman continuity, including the likes of Knightfall
, but keep calm and carry on and you'll be up to speed with the Batman universe of the new millennium.
GOTHAM CENTRAL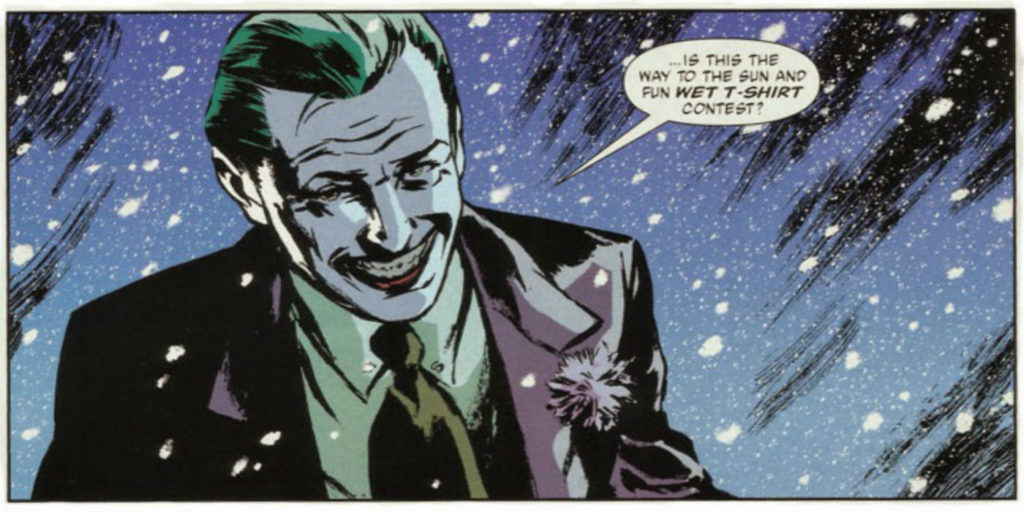 The Bat-adjacent comic book run by Ed Brubaker, Greg Rucka, and Michael Lark isn't just one of my favorite Batman stories, it's one of my favorite comics of all time.
Gotham Central hones in on the Gotham City Police Department, developing unique characters within the plagued city's police force. Continuity-wise, Gotham Central is right in the wake of No Man's Land, although a cursory knowledge of the Batman universe will be enough context to dive right in.
OK FINE RUN IT BACK TO THE 40'S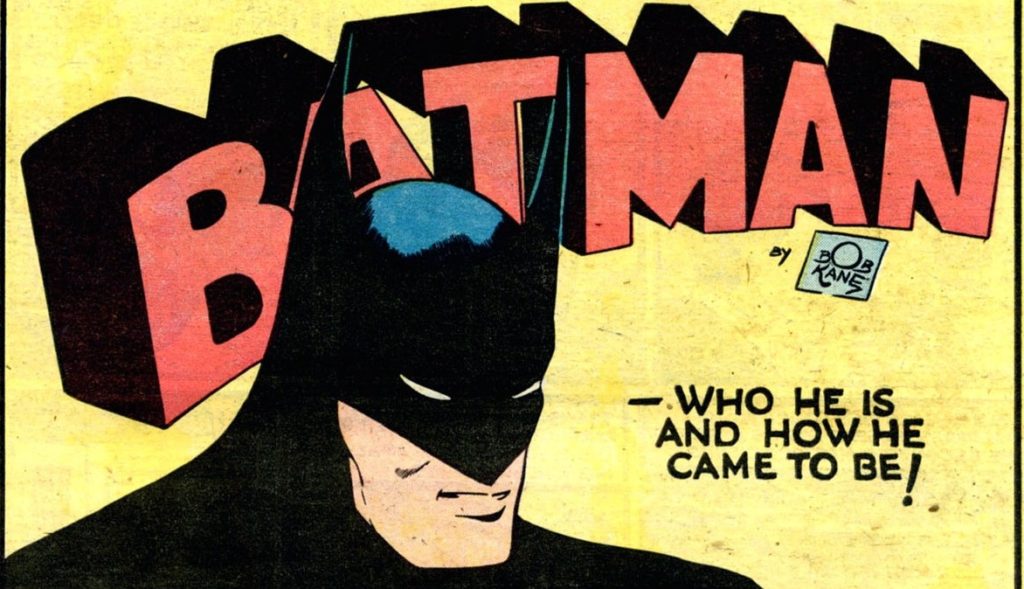 Batman: The Golden Age Omnibus Vol. 1
As I mentioned, you don't have to jump back to the 40's to start reading Batman comics, but if you have an eye for history, it's a lot of fun. The earliest Batman stories from the likes of Bill Finger, Sheldon Moldoff, and, yes, Bob Kane are fascinating early components of the superhero medium.
More than anything it's eye-opening to see Bruce Wayne's rapid growth as a costume crime fighter, and to see how many villains – like the Joker – are well-established right from the jump.
JUMP AHEAD TO THE NEW 52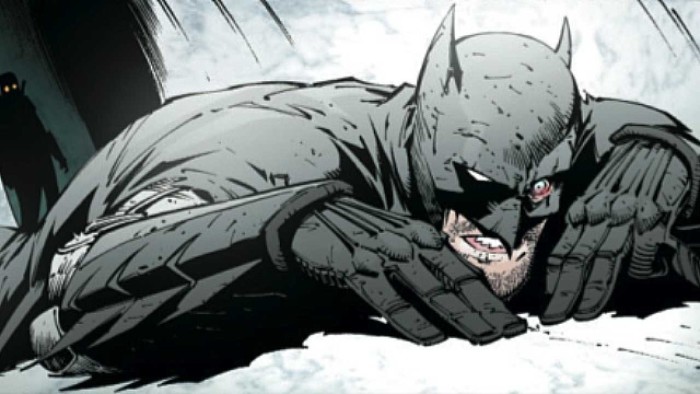 Batman (New 52) by Scott Snyder and Greg Capullo
While the New 52 certainly takes its critical lumps, starting with Snyder and Capullo's brilliant run on Batman is the best place for a new reader to get caught up with current Batman comics.
A worthy read simply for the pleasure of it, New 52 Batman also sets the stage for DC Rebirth events like Dark Knights: Metal, and is required Batman reading as a result.
DC REBIRTH BATMAN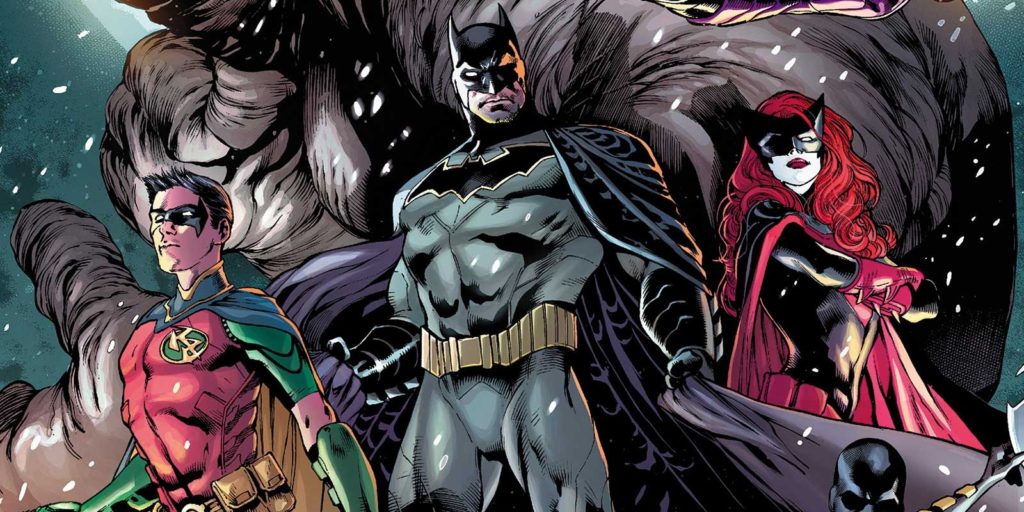 Batman: I Am Gotham by Tom King for DC Rebirth
Detective Comics Vol. 1: The Rise Of The Batmen
All-Star Batman Vol. 1
DC Rebirth is designed to create easy entry points for new readers, and the Batman titles are no exception. These titles are far from brand new starting points, and still very much reference long-time Batman continuity – especially the New 52 – but most new readers will be able to start here successfully.
Rebirth also delivers a number of interesting perspectives on the Dark Knight, with an ongoing Batman series by Tom King and Mikel Janin, a team-up book in Detective Comics written by James Tynion IV, and a standalone prestige title by Scott Snyder and various artists.
DC METAL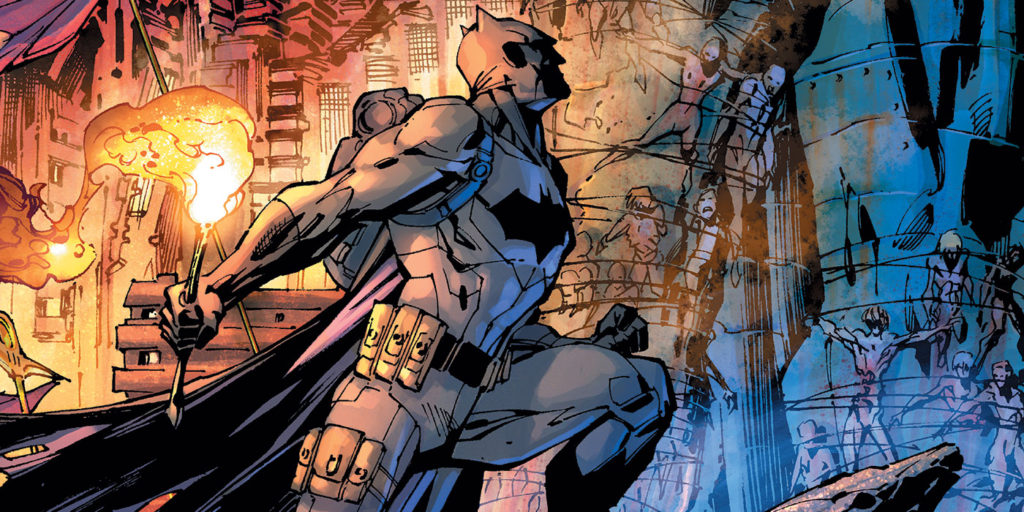 Metal is one of the first DC Rebirth events, and one of the few times the DC Universe launched an event primarily centered on Batman (despite his omnipresent popularity it's usually Superman that carries the Universe-wide events).
Metal is also the most fun I've had with a comic book event since Marvel's 2015 Secret Wars, and is well worth a read.
HUSH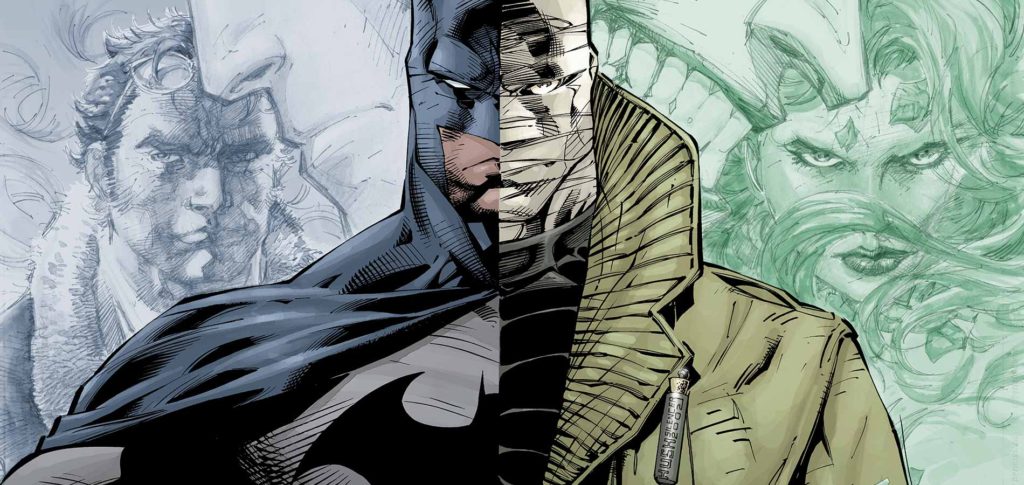 Not my favorite Batman story, but a great entry point. Hush finds creators Jeph Loeb and Jim Lee taking Batman through a "villain of the week" mystery that cuts to the core of Bruce Wayne's identity.
A very easy Batman graphic novel to jump into for new readers.
ARKHAM ASYLUM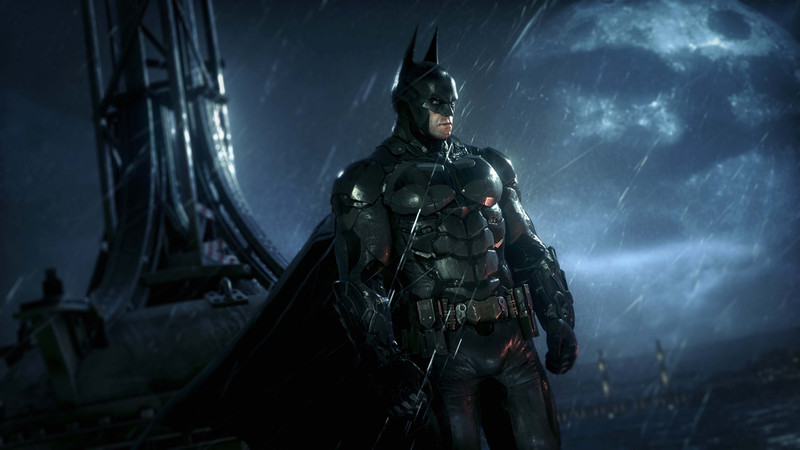 Batman: Arkham Asylum
The comic that inspired the all-time great video game series is an easy, standalone graphic novel disconnected from most continuity.