"What's your conceptual continuity?" — Frank Zappa
"Continuity is the devil…" — Matt Fraction
Ever wonder how your favorite hero is often up to their eyes in some ongoing situation in their solo title and then later that same month is off having some other unrelated adventure in a team book?
Editor's Note: Mild Spoilers for Current Day X-Men Comics Follow!
It's a reminder that's both logically self-evident and in need of frequent repeating, but in any given month of publication, not all of the new Marvel comics arriving on the shelf are going to necessarily occur within the same moment of the Marvel Universe.
Support For Comic Book Herald:
Comic Book Herald is reader-supported. When you buy through links on our site, we may earn a qualifying affiliate commission.
Comic Book Herald's reading orders and guides are also made possible by reader support on Patreon, and generous reader donations.
Any size contribution will help keep CBH alive and full of new comics guides and content. Support CBH on Patreon for exclusive rewards, or Donate here! Thank you for reading!
In this, no character tests the boundaries quite like the iconic clawed mutant, Wolverine – indeed, living distinctly true to his tagline as "The Best There Is." (Judges would also accept: "Hold my beer…")
For decades, Logan's extreme popularity yielded literally a few thousand appearances- some significant, some less so and some definitely because of the perception that slapping him on a cover equals "sales boost". In fact, looking at things from a certain "macro" perspective, it wouldn't be out of place to assert that following Wolverine's chronological footprint may at times be the key to the whole thing!
And then in Fall 2014, Marvel killed him. And you would think that would be the end of it, wouldn't you?
Well, it was. For a while, anyway…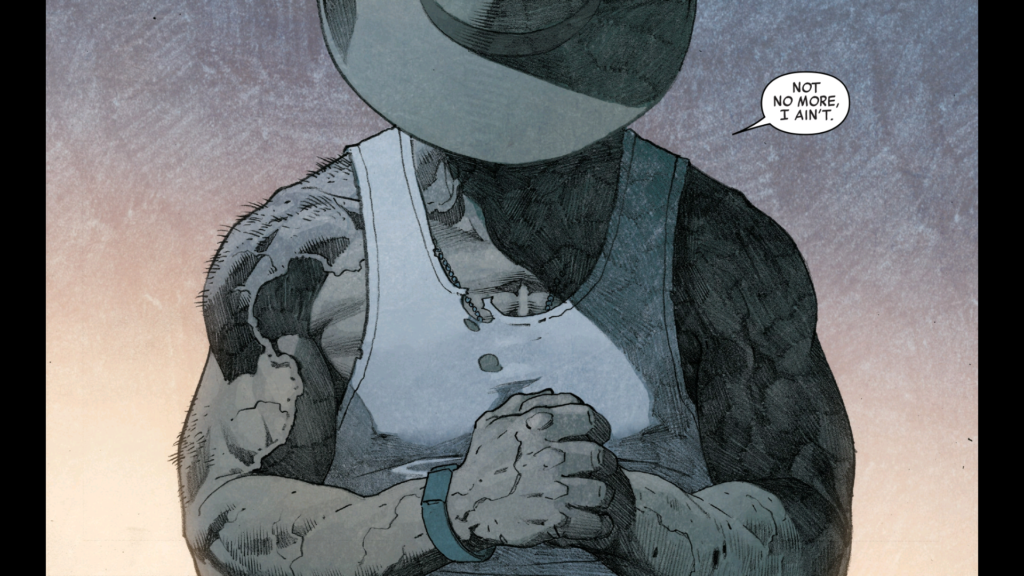 Wolverine Returns in Marvel Legacy… Kinda
In Fall 2017, Marvel revealed Logan's surprise return from the dead in the Marvel Legacy one-shot. And while his appearances since have numbered more conservatively, it's been a resurrection fraught with more questions than answers.
By its nature, the Marvel Legacy special is the type of release that's just a teaser of what's to come for the rest of the line but- holy heck- it offered no indication as to where to look next in this particular mystery! Although, it wasn't without its immediate story hooks: Wolverine's back? Cool. He's driving a beer truck? Okay. Cooler. He's on some kind of mission and will not hesitate to take out frost giant agents of Loki's with said beer truck? Yup. Logan's back alright. He's now in possession of an Infinity Stone?? Ooookayyy… Things just got weird…
While Logan's new artifact is the Space Stone, he doesn't exactly use it to get right back up to his old tricks of being in all the books all the time. Ironically, his next few appearances wouldn't so much allude to this development as they would be just outright… appendicular.
Throughout the first quarter of 2018, Marvel sporadically inserted Logan into nine "post credit" sequences entitled "Where Is Wolverine?" in seemingly random titles. While it's notable to see the ol' Canucklehead back in circulation, the "series" (as it is) also kind of frustrates in its uneventfulness. Furthermore, it does very little to enhance the Infinity Stone story.
What the one-pagers do, however, is hold consistent to theme. Overall, save for one instance, Logan doesn't partake in any sort of on-panel action. In fact, he's not even a "non-combatant" as he straight-up just demonstrates a running knack for missed connections and standing around making observations.
In his Captain America appearance, he asks to no avail about Cap at a roadside bar (not his fault, Rogers was busy being a Capsicle at the moment- again). He simply nods at the The Incredible Hulk appearing on a Times Square jumbotron. And in Black Panther he only just misses his close friend Storm by what seems like moments as she teleports away to Wakanda just as he happens to be walking down the street- only to remark upon a "familiar scent".
Not only is he not operating like a guy capable of wielding space, he's also really kind of detached. A genuine take-away might be by this point that if he's back, he maybe didn't come back all the way, y'know?
What's more, the actual order of events is still largely mutable. While the publication release calendar implied some manner of progression in these cameos, there is nothing within a majority of the stories to corroborate that you are following Logan from Point A to Point B.
In fact, there is evidence to the contrary. Logan's appearance in January 2018's mid-chapter of "The Death of Thor
" saga clearly has to take place some time after other stories that still feature Jane Foster as the Goddess of Thunder (say, February 2018's Avengers 680– part the then ongoing 16-part No Surrender
 storyline).
In addition to these brief episodes, Logan also cameos in X-Men: Gold's "'Til Death Do Us Part
" story arc. It's kind of a winky homage to X-weddings of days past and his penchant for lurking in treelines, but Wolverine's presence comes off with anything but warm fuzzies. The question marks just keep accumulating…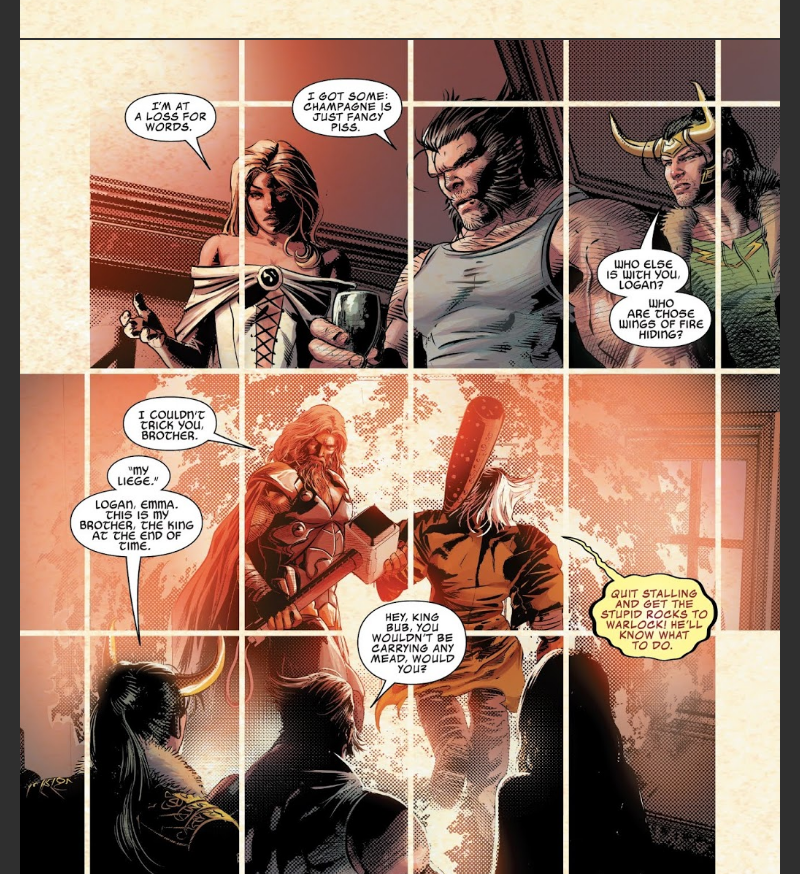 Wolverine In Hunt For the Infinity Return!
Seemingly unrelated, in the early months of 2018, Marvel also released the Infinity Countdown event. The lead-in chapter featured Round Two of Logan versus Loki. Think we're gonna get somewhere here? Sorry! Just more percolation. After all that, Wolverine casually divests of his new space rock, off-panel bestowing it to the Black Widow.
It's not like things just go back to boring for Logan here. Oh no, in fact, this is right where it starts to get kinda spicy…
For starters, the X-Men discover that he's alive! Kitty Pryde organizes a network of supers and they begin an international Hunt for Wolverine
(conveniently also the title of the Spring 2018 event). When the various forces compare notes, discoveries are not to their liking: Wolverine is back. But it looks like he's evil now and working for a sinister organization called "Soteira"???
Still it's not even that straight-forward! As shown in the currently unfolding Return of Wolverine
5-part series, Logan is somewhat amnesiac and not completely in his old fighting form. But our boy is still in there as he's also on a revenge mission to get his groove back and hopefully get some answers. (Lord knows we all want them!)
The mysterious inconsistencies could also be the work of cosmic forces using Logan as some kind of conduit. His recent appearances in Avengers and Infinity Wars see him once again in an unlikely pairing with Loki. This is apparently set to go full-blown buddy movie in the upcoming Wolverine: Infinity Watch
series.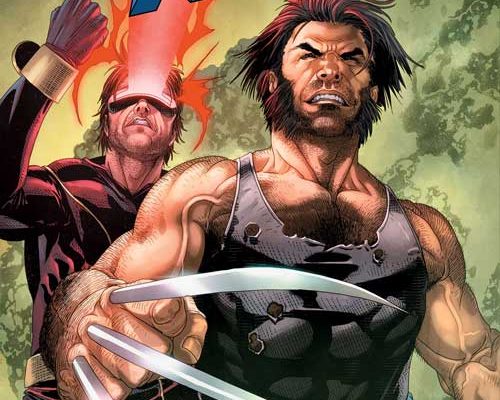 Wolverine Comics in 2019
But it wouldn't be the Marvel way to just give you this one flavor of Wolverine story. No, sir – in fact, early 2019 will see multiple varieties!
Of greatest prominence, Logan is set to return to the franchise that made him a name: Uncanny X-Men
. Along with the also-recently-resurrected Cyclops, Wolverine will anchor the mutants in the wake of the "Disassembled" storyline.
He's also starring in Hulkverines
, as much a gratuitous three-way "versus" melee as it could be a "team up". The lab-grown Weapon H has encountered both Hulks and Wolverines but never the originals of each! Until now…
Architect of Logan's Death and Return, writer Charles Soule, continues his chronicles as Wolverine will soon star in "The Vigil" serial inside the latest volume of Marvel Comics Presents
. The saga will play off Logan's longevity, as each chapter is set to feature Wolverine appearing in a different decade.
Lastly, there is Wolverine: The Long Night
. It's actually just the comic book adaptation of Marvel's podcast. The story is original content but is not discernibly canonical to the exploits of Prime Universe comic book Wolverine.
Indeed, it's been quite the confusing, winding road since Marvel Legacy (were we ever that young?) and it looks like we're still making heads and tails of it. But, really, it looks like 2019 is poised to be the real Year of the Wolverine. Let's hope we all survive the experience!