After months of speculation, this age of Jonathan Hickman written X-Men comics comes to a fiery conclusion with 2021's Inferno event! While the sudden departure of Hickman from the X-Office is a bittersweet turn for fans of the X-Men's new status quo, it's nonetheless hugely exciting to see an event-sized follow up to the game changing House of X / Powers of X from 2019.
Inferno will follow up on the mutant revelations of Moira X, the role of Mystique and Destiny in shaping the mutant-nation of Krakoa, and the threat of Nimrod, among many other X-threats. Although the core event is "only" four issues, at 160 pages, it's a full-sized event series that promises to vigorously shake up X-Men comics in 2022.
Below you'll find a complete guide to the comics that set the stage for Inferno, including both complete reading orders and fast track guides.
The Road to X-Men Inferno (2021)
If you want the most complete road to catching up on X-Men comics (and appearances of mutants in the Marvel Universe), then Comic Book Herald's Hickman X-Men reading order is the absolute best bet. I've been documenting every single X-Men comic since House of X / Powers of X kicked off the era, including mutant appearances in comics outside the X-line.
You do not have to read everything to appreciate and enjoy Inferno. But for those of you energized by the potential of this new era of X-Men comics, the full guide is the most complete experience you'll find anywhere.
Support For Comic Book Herald:
Comic Book Herald is reader-supported. When you buy through links on our site, we may earn a qualifying affiliate commission.
Comic Book Herald's reading orders and guides are also made possible by reader support on Patreon, and generous reader donations.
Any size contribution will help keep CBH alive and full of new comics guides and content. Support CBH on Patreon for exclusive rewards, or Donate here! Thank you for reading!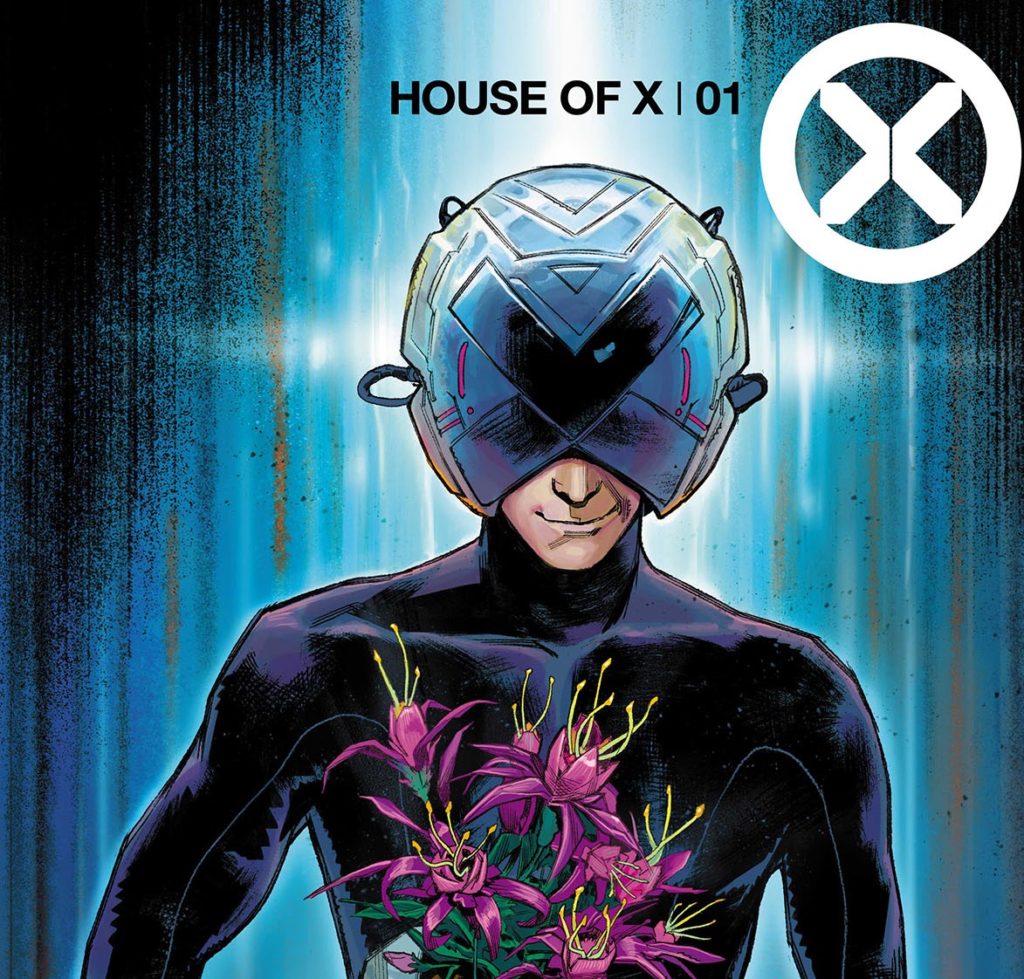 House of X / Powers of X
If you want to try the fast track experience to set the stage for Inferno, the single most important read, and starting point for all of this, is House / Powers by Jonathan Hickman, RB Silva, Pepe Larraz, and Marte Gracia.
These 12 issues redefine what X-Men comics look like for the 2020's, and provide the crucial background for the major roles of Moira MacTaggert, Destiny, and Mystique in Inferno.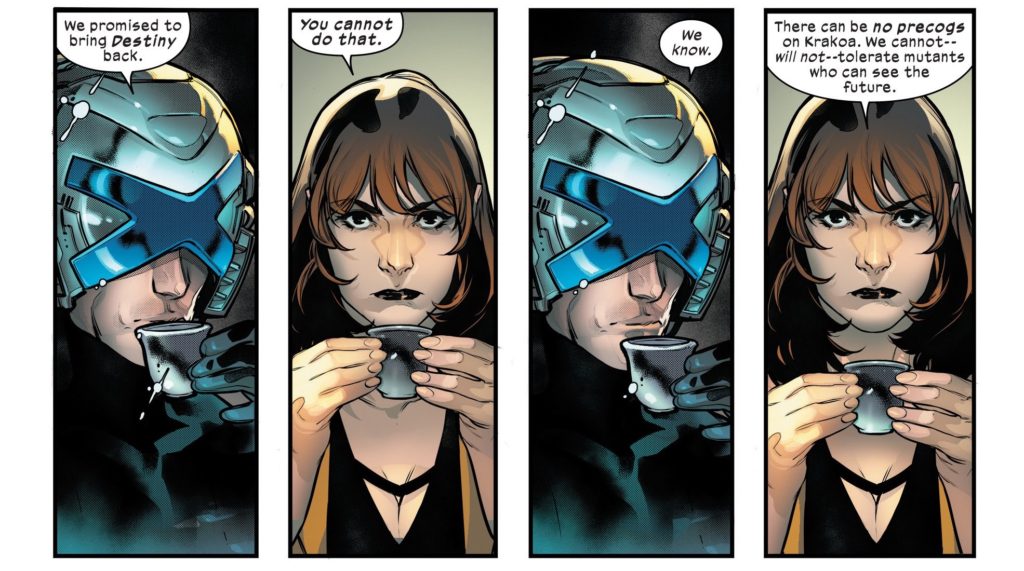 Following House / Powers, Hickman wrote the flagship X-Men comic book for 21 issues. It's a scattershot run, which Hickman initially planned as a sort of Scott Summer's travelogue through Krakoa, but there are two entries that connect most directly to what's coming in Inferno. Issues 6 and 20 of the run follow up on the events of House of X #3 and #4, and tell the story of Mystique returning to Orchis to ensure no Nimrod can come online.
Crucially, these two issues also reveal Mystique's journey to see Destiny, her wife and the precognitive archenemy of Moira X, resurrected with Magneto and Professor X's tacit approval. Needless to say, there's a reason heading into Inferno that Mystique may be looking to burn the island to the ground.
Honestly, there's a strong argument to be made that House/Powers and these two issues of X-Men are the only essential issues for the most direct fast track to Inferno.
Emma Frost's Grand Plan
Marauders #21
, X-Force #20
, X-Men #21
, Planet-Size X-Men
, SWORD #6
, Hellions #15
From previews and covers, it appears we can expect a huge role for Emma Frost, as the Quiet Council member and powerful mutant psychic uncovers more and more of the secrets at the heart of Krakoa. Emma seems the most aware of Professor X and Magneto's machinations, as well as Dawn of X threads like Beast's covert missions in X-Force and Mister Sinister's clone farms in Hellions.
There's a fair amount to Emma's full journey in this era, primarily in the pages of Marauders
. Nonetheless, for fast track purposes, I've listed above the crucial issues of the Hellfire Gala, the grand party Emma Frost planned, and the most recent X-Men crossover before Inferno.
Optional: Giant-Size Magneto #1
During his X-Men run, Hickman wrote 5 "Giant-Size" specials starring Jean Grey & Emma Frost, Nightcrawler, Fantomex, Storm, and Magneto. While four of the issues largely connect to the story of Storm's infection by the Children of the Vault, and potential future cosmic threats, the Magneto issue stands alone. In the issue Magneto provides a favor for Emma Frost, setting the stage for the Hellfire Gala, but there's also an open-ended mystery related to Namor and Atlantis.
This may not come up again, but Marvel's Inferno teaser shows Magneto visiting his Squid Temple (btw Magneto has a Squid Temple), and there's a fair amount of unresolved mystery with Namor through the era. Could well be worth a refresher!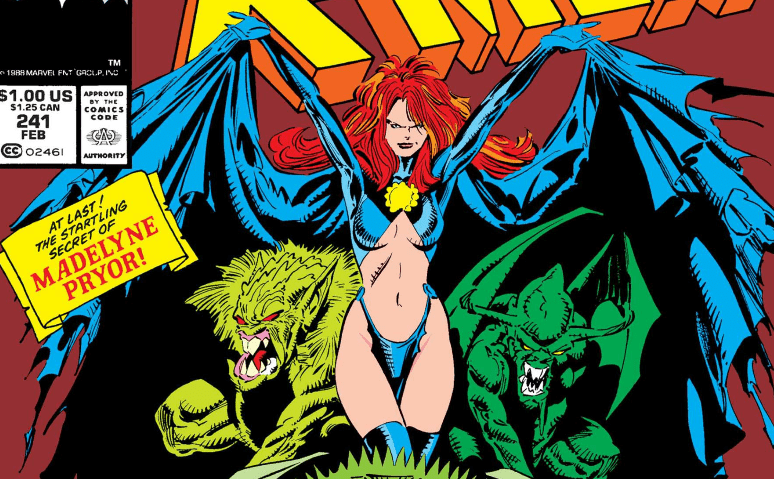 What About The Original Inferno Event?
Marvel's original 1989 Inferno was also, appropriately, the culmination of Chris Claremont's years-in-the-making X-epic, resolving long-running threads such as Magik ruling Limbo, Madelyne Pryor's connections to Jean Grey, and whether or not Havok would look his absolute best in Goblin Prince BDSM gear.
I anticipate you will not need to read the original event to understand the 2021 version. Much like Hickman's 2015's Secret Wars is more a spiritual successor to 1984-85's, I expect the new Inferno may take thematic inspiration, but little direct plot follow up.
That said, Inferno's quite good, especially when you've gone on the full journey of reading Chris Claremont's X-Men. And there is a decent chance that Madelyne Pryor returns and provides some connective tissue between the events (just a theory of mine!). So if you're all in on bingeing X-books, it's a non-necessary but enjoyable choice.
Inferno Comics Reading Order
Inferno #1
Inferno #2
Inferno #3
Inferno #4
Heroically Support Comic Book Herald!
If you like Comic Book Herald, and are able to donate, any small contribution will help keep CBH alive and full of new comics guides and content. Donate here! Or, support CBH on Patreon for exclusive rewards! Or you can even check out the CBH Merch store and get something nice with a small portion benefiting the site! Thank you for reading!