2017 brings us Star Wars: The Last Jedi, the hotly anticipated follow-up to the generally thrilling (if derivative) The Force Awakens.
My confidence levels for The Last Jedi aren't quite as high as they were for Thor: Ragnarok (no way in Hel I was going to dislike a Taiki Waititi joint), but I'd be shocked if the movie was anything less than solid.
In the meantime, here are the Marvel Star Wars comics that I'm excited to read before and after the release of the movie. There are approximately 8 trillion Star Wars comics in Marvel Unlimited, so I've narrowed down your selections to the most targeted comics for the film.
Journey to Star Wars: The Force Awakens – Shattered Empire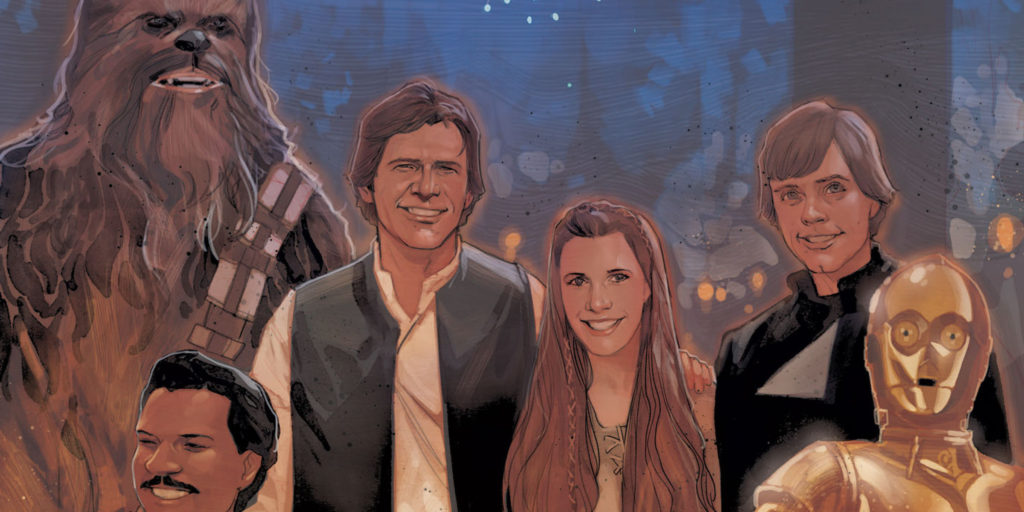 Collected: Journey to Star Wars: The Force Awakens – Shattered Empire
 #1 to #4
Renowned comic book writer Greg Rucka was given the initial reigns to Marvel's post Return of the Jedi comics output, launching with the four issue miniseries Shattered Empire.
It's frankly a mixed bag of results, with Rucka and the creative hampered by the palpable force of the unknown. After all, at the time of release, Force Awakens had not yet hit theaters, meaning there are only so many decisions about the universe that could be definitively rendered canonical.
Nonetheless, Shattered Empire is our first look at Marvel's approach to comics taking place alongside the timeline of the new films. It's an interesting experiment, given these comics are ultimately tied to the events of the movies.
Poe Dameron
Collected: 
Star Wars: Poe Dameron Vol. 1: Black Squadron
Support For Comic Book Herald:
Comic Book Herald's reading orders and guides are made possible by reader support on Patreon, and generous reader donations.
If you like Comic Book Herald reading orders and want exclusive reader rewards, your support on Patreon would be tremendously appreciated! Rewards include:
Custom monthly reading playlists
Priority reading order requests + Q&A
Weekly continuity updates
Reading order update logs
A direct hand in growing CBH!
Any size contribution will help keep CBH alive and full of new comics guides and content. Support CBH on Patreon for exclusive rewards, or Donate here! Thank you for reading!
Collects: Poe Dameron #1 to #5
Star Wars: Poe Dameron Vol. 2: The Gathering Storm
Collects: Poe Dameron #6 to #12
Star Wars: Poe Dameron Vol. 3: Legends Lost
Collects: Poe Dameron #14 to #19
Star Wars: Poe Dameron Vol. 4
Collects: Poe Dameron #20 to #25, Annual #1
It comes as no surprise that an Oscar Isaacs occupied role would stand out in any movie, but I'd still call Poe Dameron the surprise winner of The Force Awakens. Nonetheless, it's the non-Jedi pilot who grabbed the imagination of Star Wars fans everywhere, leading to his own ongoing comic book solo series. Dameron beats characters like Finn, Rey, and Kylo Ren to the page.
Marvel Unlimited currently contains the first 15 issues of Poe Dameron, with over 20 now available in comic shops and digitally.
Journey to Star Wars: The Last Jedi – Captain Phasma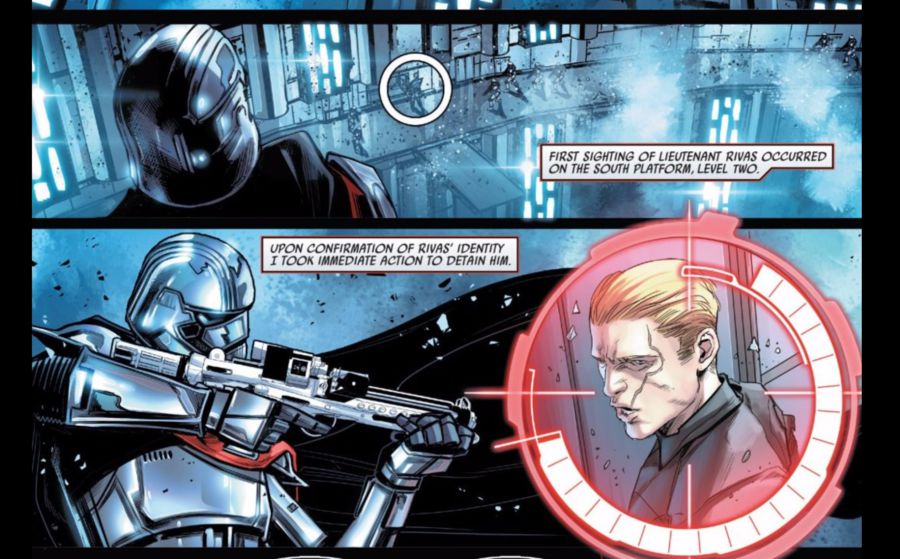 Collected: Star Wars: Journey to Star Wars: The Last Jedi – Captain Phasma
 #1 to #4
The four issue Captain Phasma miniseries is the first and only "Road to Last Jedi" comic available, and stands as the most relevant possible read for fans as a result.
The casting of Game of Thrones' Brianne of Tarth as Stormtrooper leader Captain Phasma was extremely strange to me. The Force Awakens made about as much use of the incredible actress as I do my homemade ice cream maker. She barely eclipsed Mark Hamill's dialogue in the movie.
Still if the Phasma comic is any indication, The Last Jedi holds more in store for the character. This is the comic to read if you want a sense of the universe landscape heading into the film.
Additional Star Wars Reading Resources:
The Complete Star Wars reading order
Marvel's Star Wars comics in canon
In addition to these more deliberately connected comics, I'm going to be making my way through the fascinating Dark Horse Star Wars comics than primarily from 2006 to 2010. These series – available in Marvel Unlimited – include Knights of the Old Republic, Star Wars: Legacy, Dark Times, and Star Wars: Rebellion. 
If you're interested in my reading plan to tackle all of the above comics over the holidays, know that in addition to all the rewards, Comic Book Herald Patron's receive free access to the guide.