Thor wastes absolutely no time in teaching you how to watch.
Whereas most action movies would spend a full two hours building to a confrontation between the God of Thunder and Surtur (aka Asgard's DOOM!), Ragnarok barely wastes five minutes. Even then, Surtur's realm-conquering monologing is record-scratched over and over by some semi-predictable gags.
At the end of the day, that's the magic of Thor: Ragnarok. Even in a land replete with gods, absolutely nothing is sacred.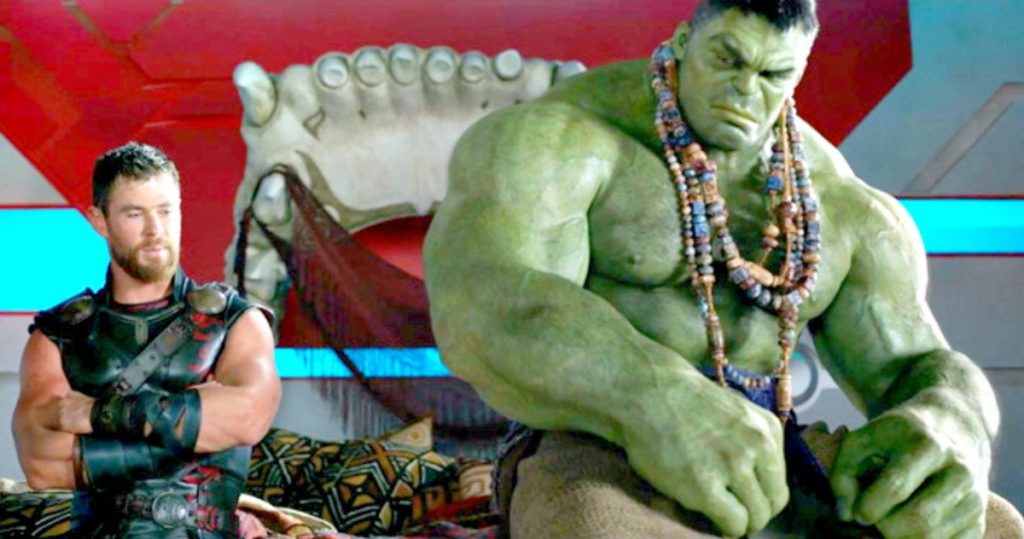 * Spoilers for Ragnarok Follow *
Perhaps most amazingly, Ragnarok defies conventions at every turn. From Thor frantically repeating Black Widow's Hulk tonic, to Bruce Banner flexing his heroic bonafides by jumping out of a plane onto the Bifrost bridge, no moment is safe from the comedic potential of flipping the script.
Support For Comic Book Herald:
Comic Book Herald is reader-supported. When you buy through links on our site, we may earn a qualifying affiliate commission.
Comic Book Herald's reading orders and guides are also made possible by reader support on Patreon, and generous reader donations.
Any size contribution will help keep CBH alive and full of new comics guides and content. Support CBH on Patreon for exclusive rewards, or Donate here! Thank you for reading!
My personal favorite example stems from Thor – now three movies deep in what has to date been the least beloved Marvel franchise – cracking the code of Loki's schemes over and over. As much as I love to see the god of mischief surprising everyone with yet another trick, Thor has seen it too many times to be fooled again. It's extremely rewarding to see Thor turn the tables on Loki for once, and not merely fall for another of Loki's holograms like the big dumb bag of muscles he's been in the past.
Admittedly, too much talk of Ragnarok's humor feels a bit like a crutch – After all, what were you expecting from one of the best comedic filmmakers working? When Jeff Goldblum's Cosmic-Tokyo Grandmaster and Korg's polite New Zealand warrior show up, the humor warps into overdrive, and Ragnarok cements its standing as the funniest superhero movie ever made (come at me, Deadpool).
The real achievement, though, is all this humor blended with childlike wonder. What the world needs now is fun, sweet fun, and you won't find a movie more capable of delivering pure unadulterated comic book joy.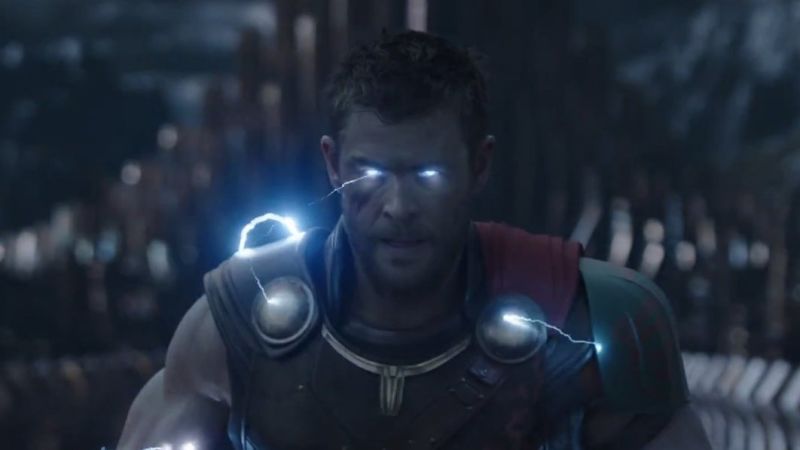 THE BIG PICTURE OF THE MARVEL CINEMATIC UNIVERSE
It's easy to get lost in the belly laughs, but there's a fascinating bigger picture development in Thor: Ragnarok than Korg stomping bugs on rainbow bridges.
Sure, Ragnarok signals an end by its very namesake, but in committing to the destruction of Asgard and the forward march to Infinity War, Ragnarok hints just how close we are to an end for the Marvel Cinematic Universe as we know it.
Marvel Studios is rolling into uncharted territory with nearly 10 years and now 17 films of blockbuster domination (not even including their more muddled forays into TV). Despite that unprecedented coordination, I have to admit there's a part of me that expected the Mouse of Ideas to cling to their structure. Yes, I imagine Infinity War will be the big enormous game-changer that was promised, but Marvel won't actually refresh the Avengers, will they?
The destruction of Asgard, and the promotion of Thor to King with Odinforce-lite powers. suggests Marvel's much closer to true forward progression than I could have guessed.
I talked a bit in my X-Men: Apocalypse review (I'm trying to forget too, just bear with me) about the X-Men movie franchise's unique need to deal with the passage of time. The longevity of ongoing comics is not typically a problem movie franchises have had to manage, but as superhero cinema reflects more and more of comics (and vice versa) these questions become extremely pertinent:
Do we reboot the whole thing when we've reached an end?
Do we run with this for as long as these actors will hold the roles?
Do we mix a blend of refreshed timelines and old favorites in a timey-wimey narrative that won't make a lick of sense if you think about it too hard?
Ok, that last one's specific to X-Men, but the point holds.
For my money, I'm most excited to see the MCU approach any direction other than a reboot. Bring this decade long Avengers arc to an unforgettable conclusion, and then move on a new path with All-New Avengers. Marvel Comics own experiments with Legacy have seen mixed results lately, but that doesn't mean there aren't plenty of good ideas to be mined for the future of the MCU.
For Ragnarok, credit where its due, this movie does not reset the table after its done turning things upside down. Asgard has truly moved on, and Thor is no longer the carefree prince we knew in 2011.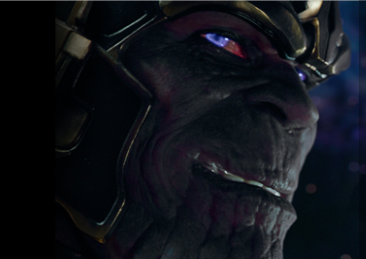 Marvel Cinematic Universe Power Rankings
Every time a new Marvel movie or TV series is released I like to update my Marvel Cinematic Universe power rankings. As we hit 20+ entries, I've broken the power rankings into tiers that started with my Dr. Strange review.
Tier 1: The Best
1) Avengers
2) Alias aka Jessica Jones
3) Guardians of the Galaxy
4) Captain America 3: Civil War
5) Thor: Ragnarok
Tier 2: Great
6) Captain America 2: The Winter Soldier
7) Spider-Man: Homecoming
8) Daredevil (Seasons 1 & 2)
9) Iron Man
Tier 3: Good
10) Guardians of the Galaxy Vol. 2
11) Iron Man 3
12) Avengers 2: Age of Ultron
13) Dr. Strange
14) Captain America: The First Avenger
15) Ant-Man
Tier 4: Mixed Feelings
16) Luke Cage
17) Thor 2: The Dark World
18) Defenders
Tier 5: I'll Watch With a Comic In Hand
19) Thor
20) Agents of SHIELD
21) Agent Carter (Season One, pretending Season Two didn't happen)
22) Incredible Hulk
Tier 6: Nope
23) Iron Man 2
24) A rock in your shoe but you're in a hurry so there's just no way you have time to get it out
25) Iron Fist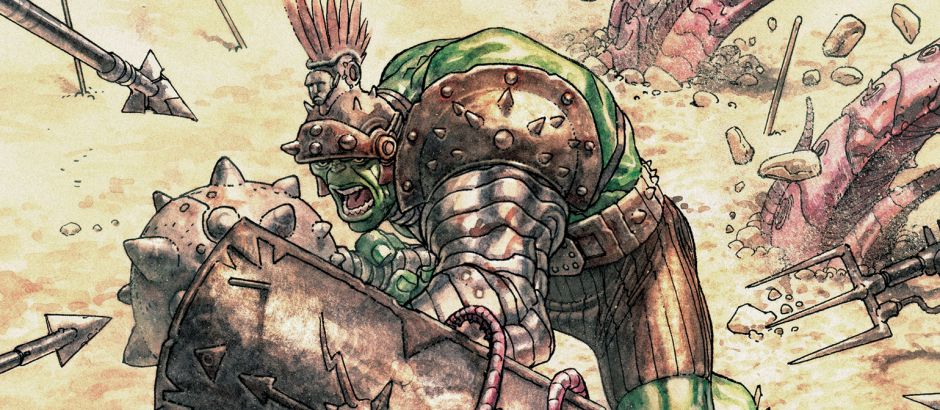 10 THOUGHTS ON THOR RAGNAROK!
1 — Insult to Inhuman Injury
Congrats to Marvel's Inhumans for not only rubbing dirt on Marvel's good name, but having their "take our civilization to the stars!" plot completely stolen by Thordinson and the residents of Ass-berg.
For those curious, the Inhumans take on a wonderfully cosmic role in the Marvel Universe following the events of Secret Invasion and leading into War of Kings. Recommended reading all around.
2 — Serious Comics On Serious Ass-Berg
Given the pre-movie assumption that the only people who could find flaws with Thor Ragnarok were the lumps who took comics wayyyyy too seriously, I was surprised to find I *kinda* see where they're coming from. 90% of me is perfectly capable of enjoying the hilarious inversion of dramatic stereotypes, and of appreciating that Thor: Ragnarok is a better superhero satire than Deadpool.
Nonetheless, there's still that 10% of me that sees a mockery made of Surter, fire lord of Muspelheim, and cries DOOM! on those who would perpetrate such crimes!
Loki's also nothing but a punching bag – sometimes literally – for the duration of Ragnarok, which is a far cry from the rush I got seeing him scheme his way to the throne in the Thor: The Dark World post-credits.
Meanwhile, everybody waiting for Planet Hulk on the big screen, well, that wasn't quite it, huh? The people's champion and his would-be Warbound are comedic props (and outstanding ones at that), while Ragnarok is inspired by Planet Hulk the same way Spaceballs is inspired by Star Wars.
All of this would be significantly more disappointing if Ragnarok wasn't the most fun anybody can have with Norse mythology this side of Walt Simonson's Ragnarok.
At the end of the day, if you feel like Taika Waititi and company made a joke of Thor, I see where you're coming from. Fortunately, it's a very, very good joke.
3 — The Westworld Eaters
Anybody else waiting for Sir Anthony Odin to tell Thor he's a robot during their last scene together in Ragnarok?
For the record, I'd pony up the cash for Westworld-Asgard.
4 — 2017's There Is No Mandarin Award!
For those new to the ceremony, Comic Book Herald's "There Is No Mandarin Award" is handed out to the Marvel Cinematic Universe villain most thoroughly wasted in service of the plot. The proceedings are named for Iron Man 3's ruse, using the "Mandarin" as a mere gag (and a brilliant one at that).
Most of 2017 has been a challenge, with Iron Fist's The Bride of Nine Spiders holding the title from March through August.
Defenders did step up recently to steal the award, with the apparent (I'd be real shocked if its permanent but maybe?) death of Elektra.
Fortunately, Thor Ragnarok came to play for the award this year. The question is not if there are any villains worthy, but which villains to choose! You have the apparent deaths of Skurge the Executioner and Hela.
(Not to mention the absolutely savage dismissal of the criminally wasted Warriors Three. I may need to launch a "Warriors Three Memorial Award" for heroes most thoroughly wasted in service of the plot next year.)
You could make a case that Skurge and Hela deserved longer runs in the MCU, although given Skurge's redemption and Hela's "I didn't see a body"-ness, I wouldn't call either wasted.
Which, of course, brings us to Surtur. Our 2017 winner!
Our award winners now look like:
2013: The (Not) Mandarin
2014: Ronan the Accuser
2015: Baron Von Strucker
2016: Cottonmouth
2017: Surtur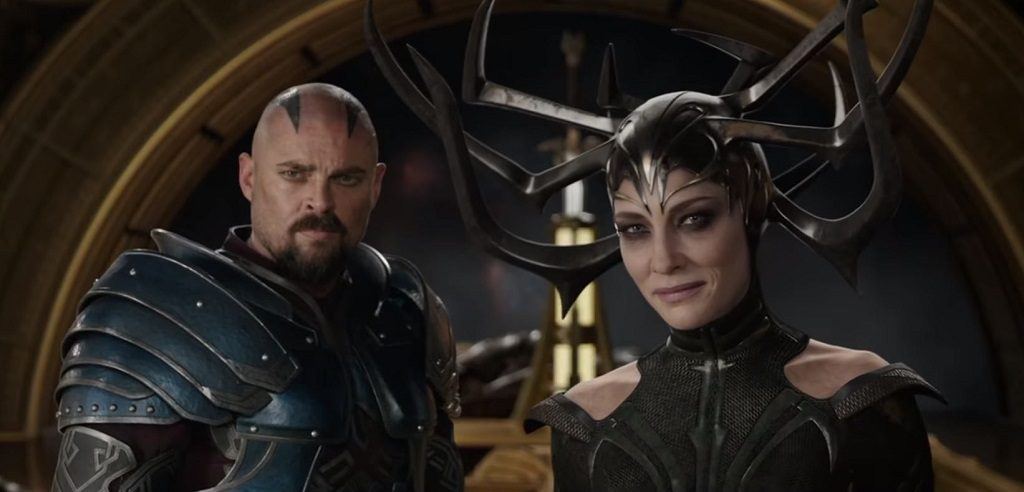 5 — He Stood Alone At Gjallerbru
It's beyond incredible to me that Ragnarok found time to bring Karl Urban's Skurge the Executioner full circle from arrogant traitor to the god who stood alone in Thor #362. While his redemption wasn't as epic as that moment at the literal gates of hell from Walt Simonson's Thor run, the fact that Ragnarok even came close is a testament to its pacing and structure.
6 — Deadpool 2, The Ball's In Your Court
If you placed your bets on Thor Ragnarok surpassing Deadpool as the best superhero satire in Marvel-land, come on down to the front to collect your no-prize!
I'm *still* astounded at how devilishly eager Taiki Waititi and company were to undercut all Hollywood cheese with a joke/brutal beating/brutal beating joke.
Given the phone booth outfit change disaster from Deadpool 2's first trailer, I don't doubt for a second the Merc with the Mouth is up for the challenge.
7 — 2017 Comic Book Movie Draft Class
In May, I called Guardians of the Galaxy Vol. 2 the funniest Marvel movie – by a landslide – and here Thor: Ragnarok comes to quickly upend that assertion.
Not only that, Ragnarok throws the 2017 comic book movie rankings into chaos, with an impossibly strong overall year.
We still have Justice League to come, and sure that could throw a parademon into things, but for the time being 2017 is easily the best year for comic book movies since 2010. Here's my placement of the excellence:
Thor: Ragnarok
Logan
Spider-Man: Homecoming
Wonder Woman
Legion
The Lego Batman Movie
Guardians of the Galaxy Vol. 2
The Gifted (tentative)
Defenders
Strangers acting like jerks on public transportation
Inhumans
8 — The Greatest MCU Streak of Them All
You could make an argument – as I'm about to – that Marvel Studios has been pitching a no-hitter (not quite a perfect game) since the start of 2016, or depending on your feelings towards Ant-Man, since late 2015.
With Ant-Man, Doctor Strange, and Guardians Vol. 2 in the mix, it's definitely not a perfect game, but those movies still aren't considered mistakes in my book. Here's how I see it:
Ant-Man (Walk)
Captain America 3: Civil War (Strikeout)
Doctor Strange (Deep fly ball, caught on the track)
Guardians of the Galaxy Vol. 2 (Liner into right, fielder makes a diving grab)
Spider-Man Homecoming (Strikeout)
Thor Ragnarok (Strikeout, caught him looking)
9 — Ship Size Isn't Everything
Am I the only one who was generally confused by the mid-credits menacing shadow of what I assume was meant to be the conquering vessel of Thanos?
10 — Villains United
It's all conjecture from this point forward, but my hopes for the Avengers: Infinity War saga are that Marvel unloads all the available villains (and if the words "Battleworld" enter the equation, well, I won't complain).
Here are the major players on the board that I can think of:
Red Skull
Hela
Surtur
Ego the Living Planet
Street Level Baddies (Kingpin, Vulture)
Baron Zemo
Baron Mordo
Dormammu
Ultron
Abomination
The Leader
What do you think? Did Ragnarok work for you? Do what feels right to you in the comments.