I put together the initial looks at DC and Marvel's best comics of 2022 around the same time, and the biggest thing that stood out to me was DC's fragmented line of imprints and miniseries made it a lot easier to fill out a list of at least 10 recommended reads. Marvel's on less solid ground this year, although certainly there are still good to great comics in the lineup. Let's take a look at the best of the best!
Related: 
For my money, the Destiny of X has given a nice, much-needed boost to the Krakoa era of X-Men comics, and a few 2021 favorites like Eternals and Moon Knight have continued to excel in 2022. Likewise, I was happy to find some new 2022 series launches like Strange, The Thing, and Carnage have paid off on strong creative visions.
Support For Comic Book Herald:
Comic Book Herald is reader-supported. When you buy through links on our site, we may earn a qualifying affiliate commission.
Comic Book Herald's reading orders and guides are also made possible by reader support on Patreon, and generous reader donations.
Any size contribution will help keep CBH alive and full of new comics guides and content. Support CBH on Patreon for exclusive rewards, or Donate here! Thank you for reading!
Below you'll find the best Marvel Comics of 2022. Let me know what you'd add to the list in the comments!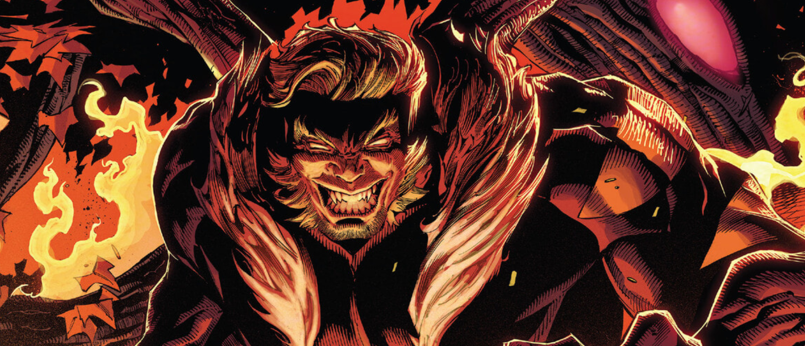 An absolutely essential response to the Jonathan Hickman era of X-Men comics, with novelist Victor LaValle and artist Leonard Kirk using mutantkind's most notoriously irredeemable to cast an all-too-relevant light on Krakoa's rules of incarceration. Mutants have claimed a compelling new place in the Marvel Universe with the sovereign nation of Krakoa, and in Sabretooth we get an incisive critique of how the island's governing body has been treating its "problems."
The only real knock on Sabretooth is it's a part of LaValle's promised "triptych," and inevitably ends setting the stage for what comes next rather than a sturdy conclusion. Nonetheless, the ride to that point is so carefully executed, so scathing in its critiques of who gets imprisoned and for what, that it simply leaves me wanting more.
More Sabretooth. Who would have thought?!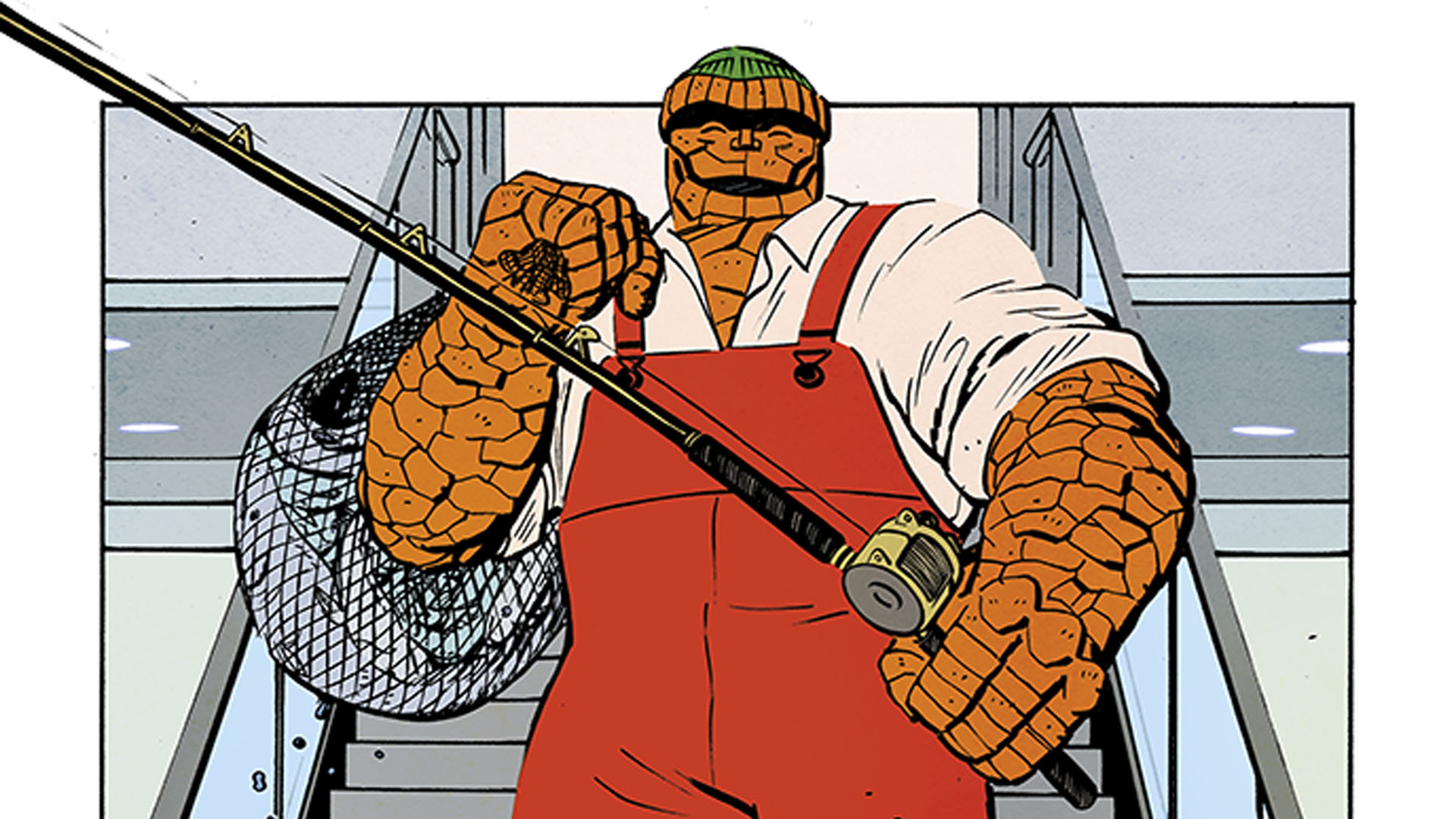 Credit where it's due, Marvel's landed some real superstars in the literary realm over the last few years, and Walter Mosley joining for The Thing with artist Tom Reilly may well go down as the most pitch perfect. Mosley and Reilly work seamlessly to tell a near perfect solo story for Ben Grimm, literally Jack Kirby and Stan Lee's best creation, but a character who's modern appearances are regularly muddled by the ebbs and flows of the Fantastic Four writ large. Don't worry, in The Thing (which is set during a nebulous past in the Marvel Universe, making me wonder why it's not a part of Marvel's befuddlingly non-existent copy of DC Black Label) the FF are away, and the spotlight is entirely on the everlovin' blue-eyed Thing. True to form, this means Ben gets his heart broken, gets his head beaten, gets arrested, and still gets right back up again. Crucially, too, Mosely and Reilly are here to have fun in the Marvel Comics Universe, taking the action off Yancy Street and into the spaceways with several familiar Marvel Cosmic staples. The series is a blast, and is reminding why I love The Thing all over again.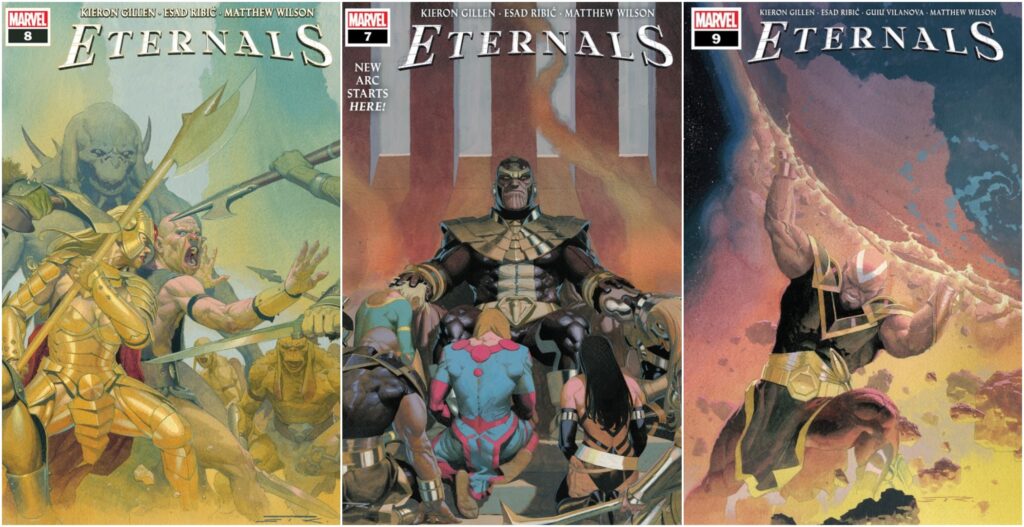 I've said it before and I'll say it again: Kieron Gillen, Esad Ribic, Matthew Wilson, and Clayton Cowles are not getting enough credit for making the Eternals one of Marvel's best and most essential books of the past two years. Lord knows heavyweights like Jack Kirby and Neil Gaiman have tried, but amidst all that high concept, and cosmic odyssey, the Eternals never quite fit into the fabric of the Marvel Universe. There was always a hole.
Not anymore. Gillen, Ribic and team define Eternals society, culture, relationship to Earth, and identify just how to fill that hole (turns out it was Thanos-sized) to fit the franchise exactly where it belongs at Marvel. Not only that, but on the backs of their Eternals run, Gillen was able to merge the saga into a proper Marvel Universe event, setting the Eternals to war vs. Krakoa, and crafting one of the best Marvel events of the millennium in the process!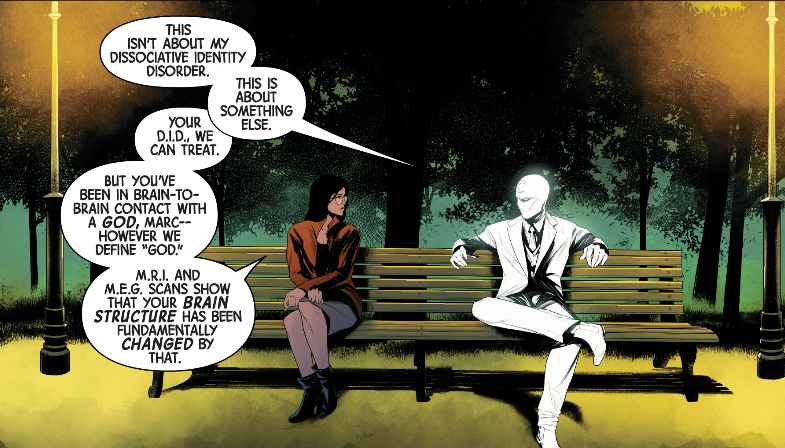 It's a rarity that a character's comic is on an absolute hot streak at the same time they get their MCU glow-up, but Jed MacKay, Alessandro Cappuccio and team have met the moment in Moon Knight. The Midnight Mission, therapy sessions, and a dark horror edge meld the best elements of Marc Spector's past into what is quickly becoming my favorite run on the character. Every single issue delivers something special, and for my money, Moon Knight is full of the best action one-liners of any comic book series this year.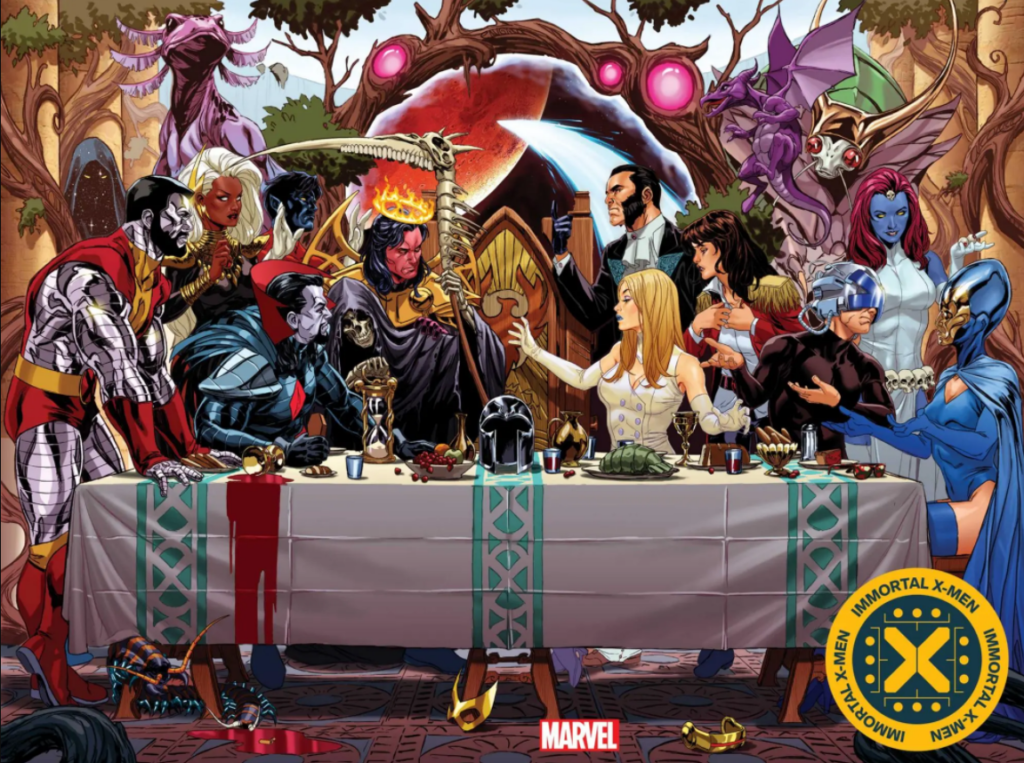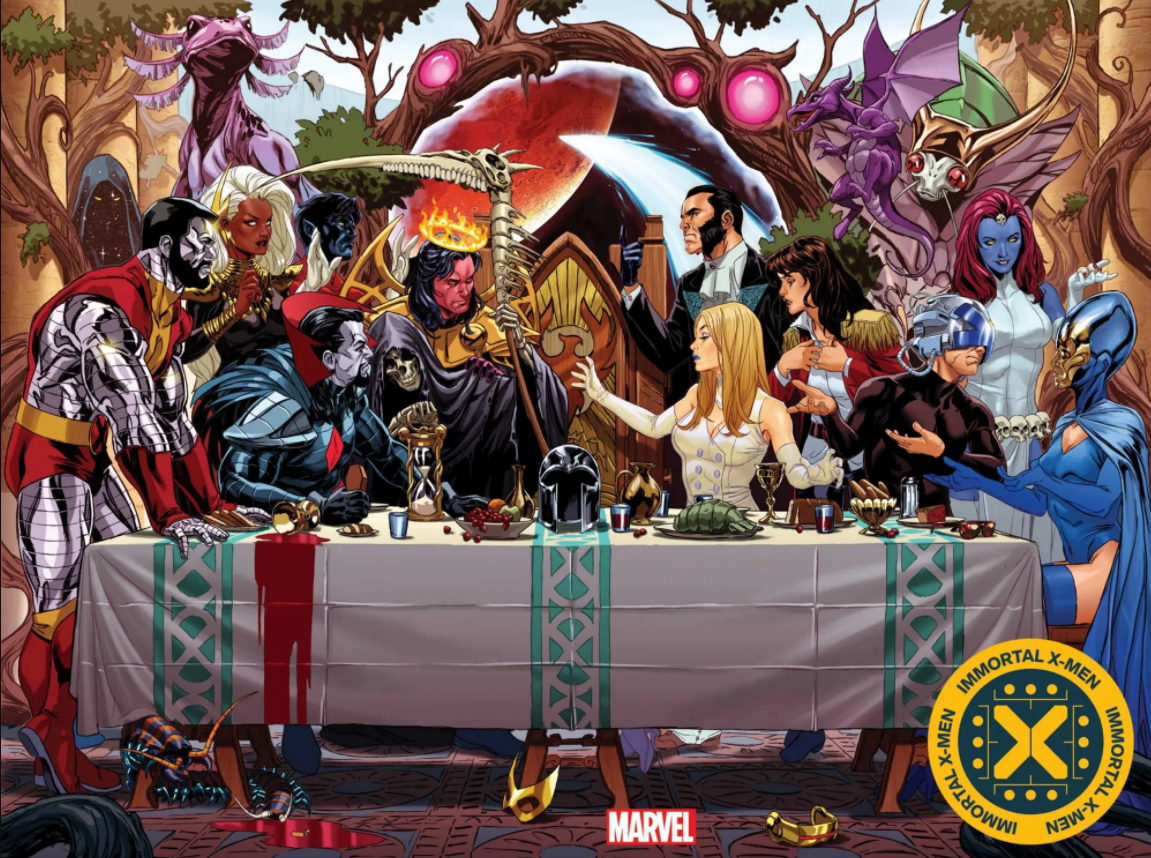 The addition of Kieron Gillen and Lucas Werneck's Immortal X-Men has picked the Krakoa era out of the Reign of X doldrums and into the exciting potential of the Destiny of X. It's early days, but every issue of Immortal X-Men feels like it could be an instant classic single issue, and in the case of Immortal X-Men #3 there's a case to be made (in fact I'm making it right now!) that it's the best Destiny comic of all time.
Yes, Gillen and team are leaning into the political bickering of a wildly diverse Quiet Council, but there's also grandiose larger mystery, with Mister Sinister and Destiny firmly at the center. The future of the Krakoa era hinges on Immortal X-Men, and I couldn't be happier about it.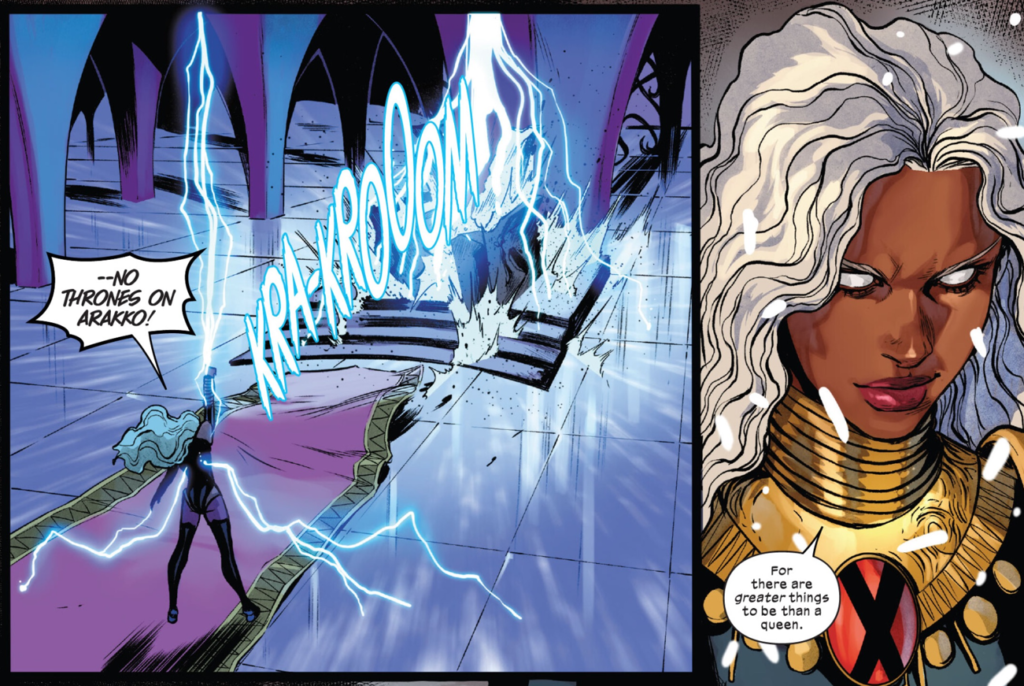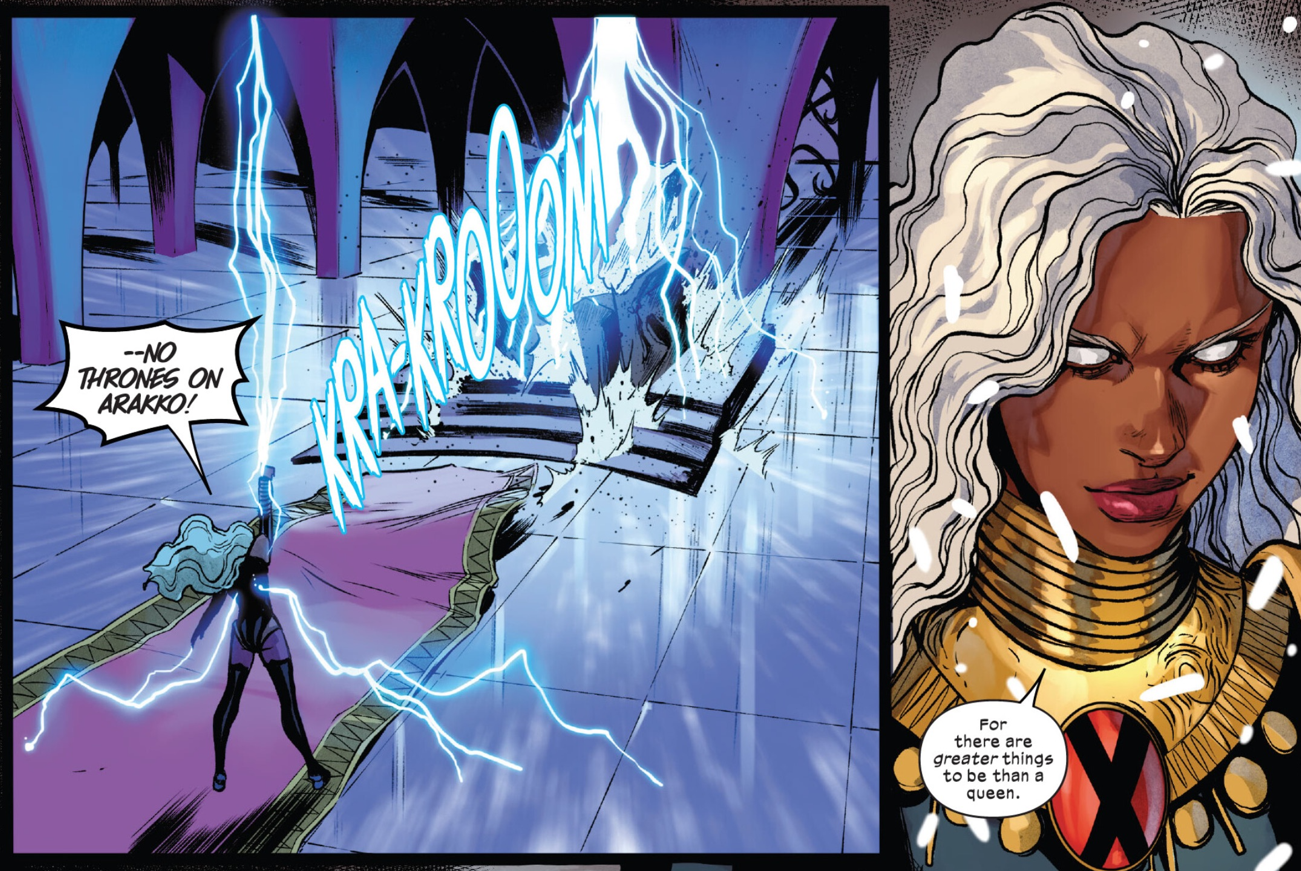 One of the primary reasons it's harder to identify the truly great among Marvel Comics of 2022 is because Al Ewing's Immortal Hulk ended last year. X-fans are blessed with Ewing's continued involvement in the Krakoa era instead, where Ewing's SWORD migrates to an arguably enhanced version of cosmic mutantdom in X-Men Red.
Following mutantkind's claim to Mars, renaming it Planet Arakko and sending millions of Arakki mutants to inhabit the red planet, Ewing's diving into diverging approaches to governing, controlling, and understanding Planet Arakko. On one hand, we see Storm, Magneto and a new brotherhood trying to appropriately integrate into Arakkin culture, and on the other hand, we see triple agent Abigail Brand scheming for ways an X-Men Red team can put Arakko under her thumb. More than anything, though, we se see Ewing's deep and abiding love for Marvel continuity, whether it's Storm, Vulcan, or Magneto getting some of their most memorable moments of the Krakoa era.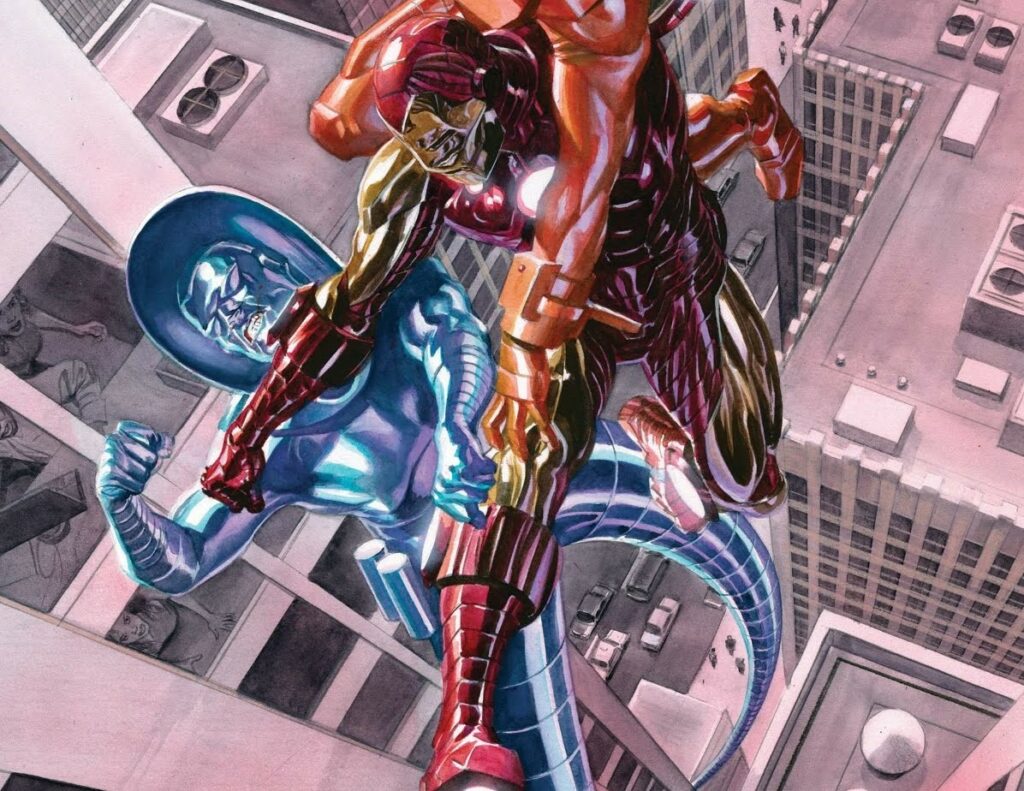 I've been on and off the fence on the Christopher Cantwell and Cafu era of Iron Man since the series kicked off in 2020, but I finally converted to embracing the run with the gloriously Stilt-Man centric two-parter in Iron Man #10 and #11. The series is massively cosmic, yet also finds room for the humor, absurdity, and humanity of legion of losers also-rans like Stilty and Frog-Man. Playing with Korvac, godhood, the romantic build-up with Patsy Walker, and Tony Stark's growing morphine addiction could be an absolute mess, but instead it coalesces in the most interesting run with Stark in the armor since Fraction and Larroca.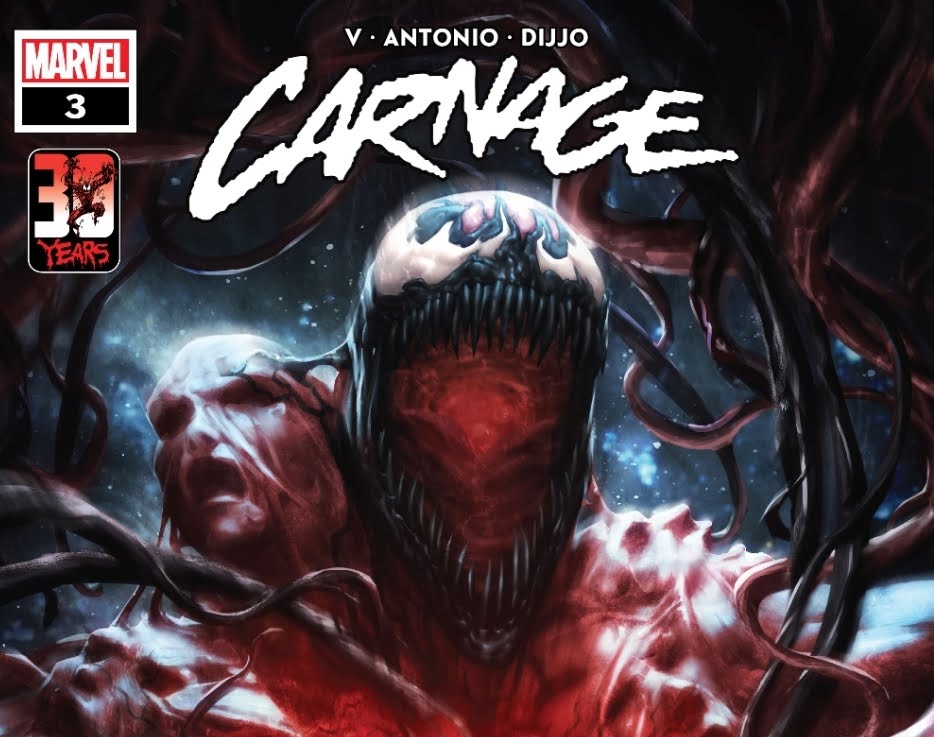 I generally like the idea of Carnage more than I actually like Carnage, with Cletus Kasaday's serial-killin' symbiote representing some dangerous nostalgia I imagine I might have had (I mean, I don't even like Maximum Carnage!). There were aspects of Absolute Carnage I thoroughly enjoyed, though, particularly Ryan Stegman's redesign, and the current state separation of Kasaday and the Carnage symbiote sets the stage for something genuinely exciting.
All of which builds to Ram V and Francesco Manna's Carnage surprising me as the best Marvel symbiote book of 2022. I assumed that would be Ram V and Al Ewing's dueling Venom, but whereas the dense lore and cosmic world-building there hasn't grabbed me, Carnage is beautifully dead simple. Imagine Hannibal by way of Marvel's Scourge (the supervillain assassin, not the executioner), and you have the template for Carnage. And it works bloody well.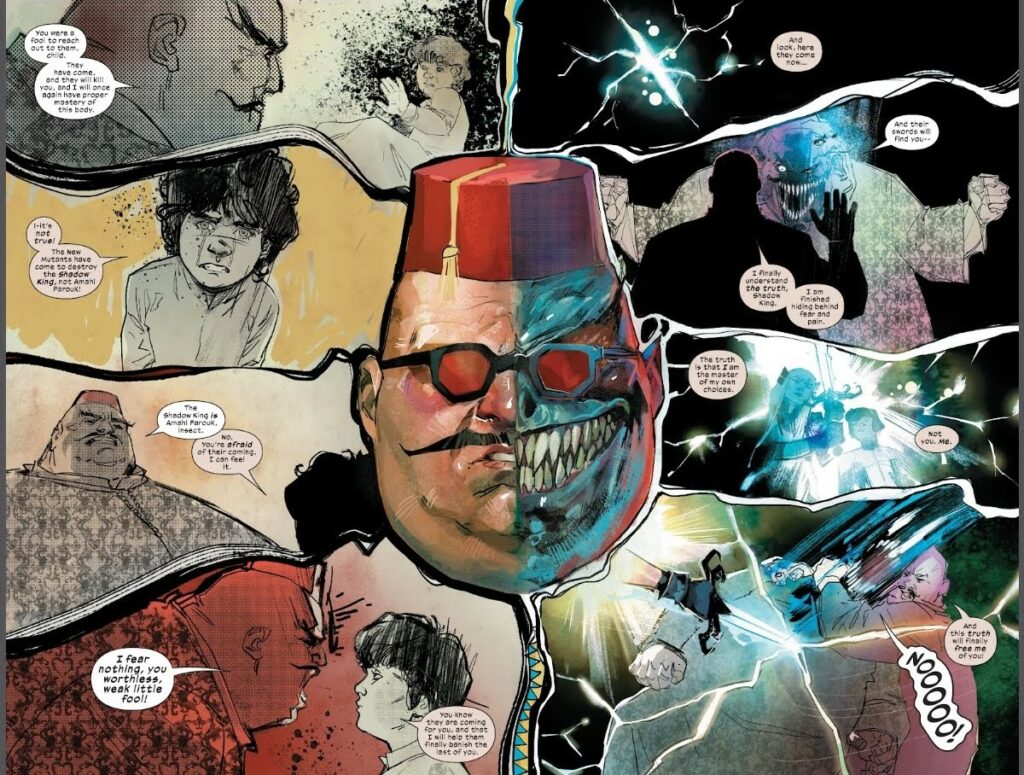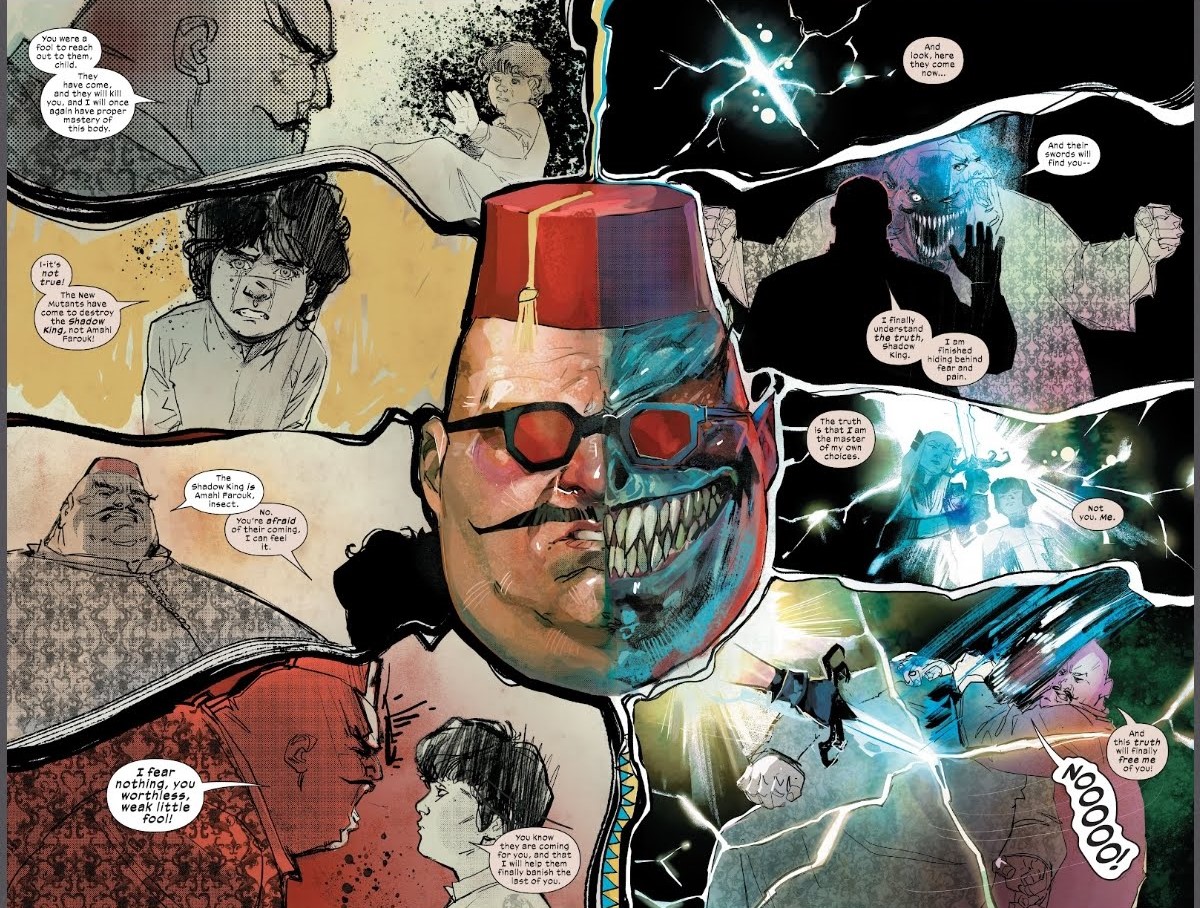 The Vita Ayala and Rod Reis era of New Mutants has been uniformly excellent, transforming one of the Krakoa X-Men also-rans into a perennial top-tier series. The only real knock on it in 2022 is that scheduling conflicts and delays kept the book off shelves for far too long, but when you're this hot, who can complain.
I'm consistently in awe of Reis' stunning pages (openly wearing the Bill Sienkiewicz influence while claiming a skillset all his own) and Ayala's ability to juggle character beats and plot-threads like peak Claremont. For all intents and purposes, New Mutants has the longest high quality streak of any book in the Krakoa era (unless we count SWORD and X-Men Red as one unit…) and deserves some shine.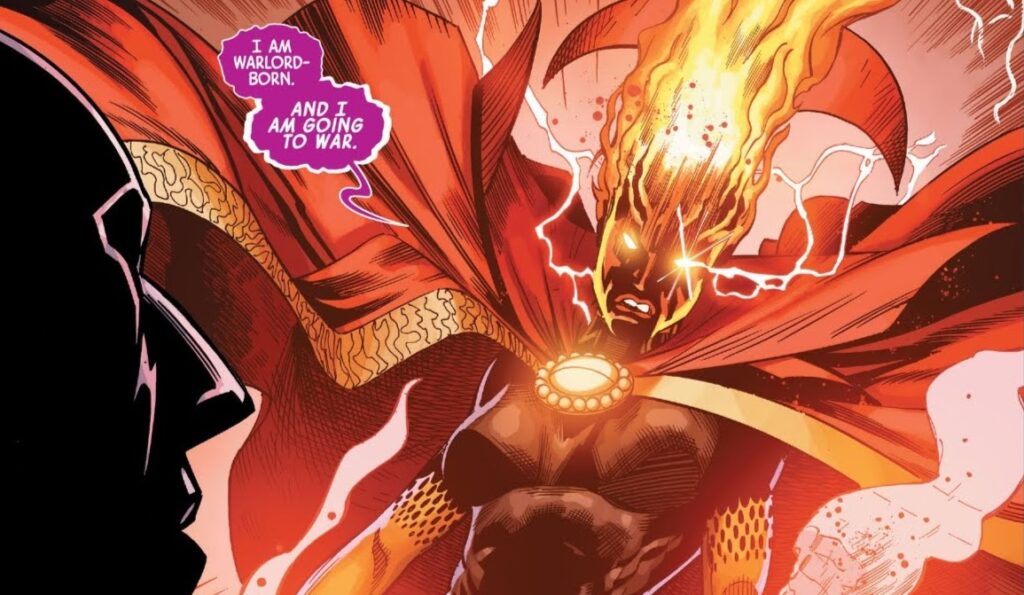 "The Death of Doctor Strange" definitely lost me, but I should have remembered that when you look at Jed MacKay's Marvel track record (Black Cat and Moon Knight are two of the best series in recent years) that's the exception and not the rule. No surprise then that it took a "Death Of" to set the stage for Clea's long overdue turn as Sorcerer Supreme in Strange, a wonderful breath of dread dimension air for Marvel's magic-verse. Alongside Marcelo Ferreira, MacKay has quickly positioned the Clea era of Strange as the kind of legacy brilliance that Jane Foster brought to The Mighty Thor extending Jason Aaron's Asgard run by a clean three-plus years. Clea is a glorious addition as Marvel's Sorcerer Supreme, long may the Warlord reign.
Honorable Mentions: Amazing Spider-Man, Black Panther, Thor, She-Hulk