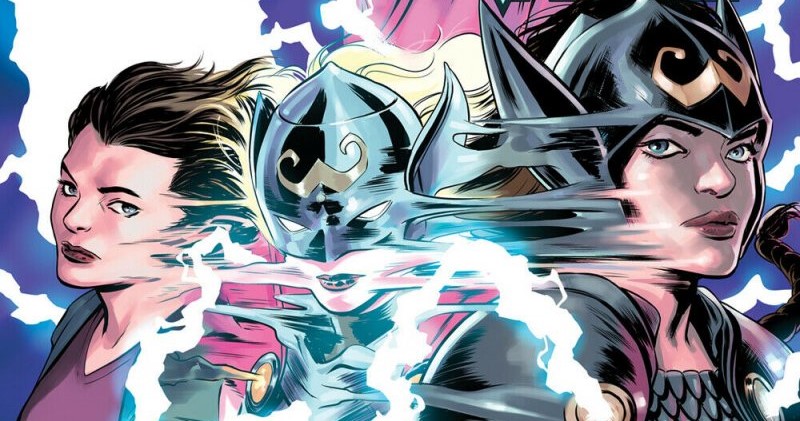 Until the last decade, the tale of Jane Foster wasn't a particularly noteworthy one. She was nothing more than the usual example of a 60s love interest, used as a secondary character to a male hero for a few years before being pushed aside and fading to the background of the Marvel universe.
But this all changed in 2014, when writer Jason Aaron pushed his run on Thor in a whole new direction by replacing the god of thunder with a new Thor, the Mighty Thor, the Goddess of Thunder : Jane Foster. Accompanied by Russel Dauterman's gorgeous art, Aaron reinvented her as a superhero, protecting Asgard and the Nine Realms as Thor, while battling breast cancer as Jane, with the complication that using Mjolnir cancels the effects of chemotherapy on her body, thus putting her life on the line even more each time she picks up the hammer.
When the time came for Jane to stop being the goddess of thunder however, she didn't stop being a hero, instead taking on the mantle of Valkyrie to defend the Realms and accompany the souls of dead heroes to Valhalla. And now that she is is about to come back to the MCU in a big way as the Mighty Thor in the upcoming Thor: Love and Thunder, it's a great time to look back on the story of Jane Foster, both as the Mighty Thor and as Marvel's new Valkyrie. [Read more…] about Jane Foster (Valkyrie) Reading Order!