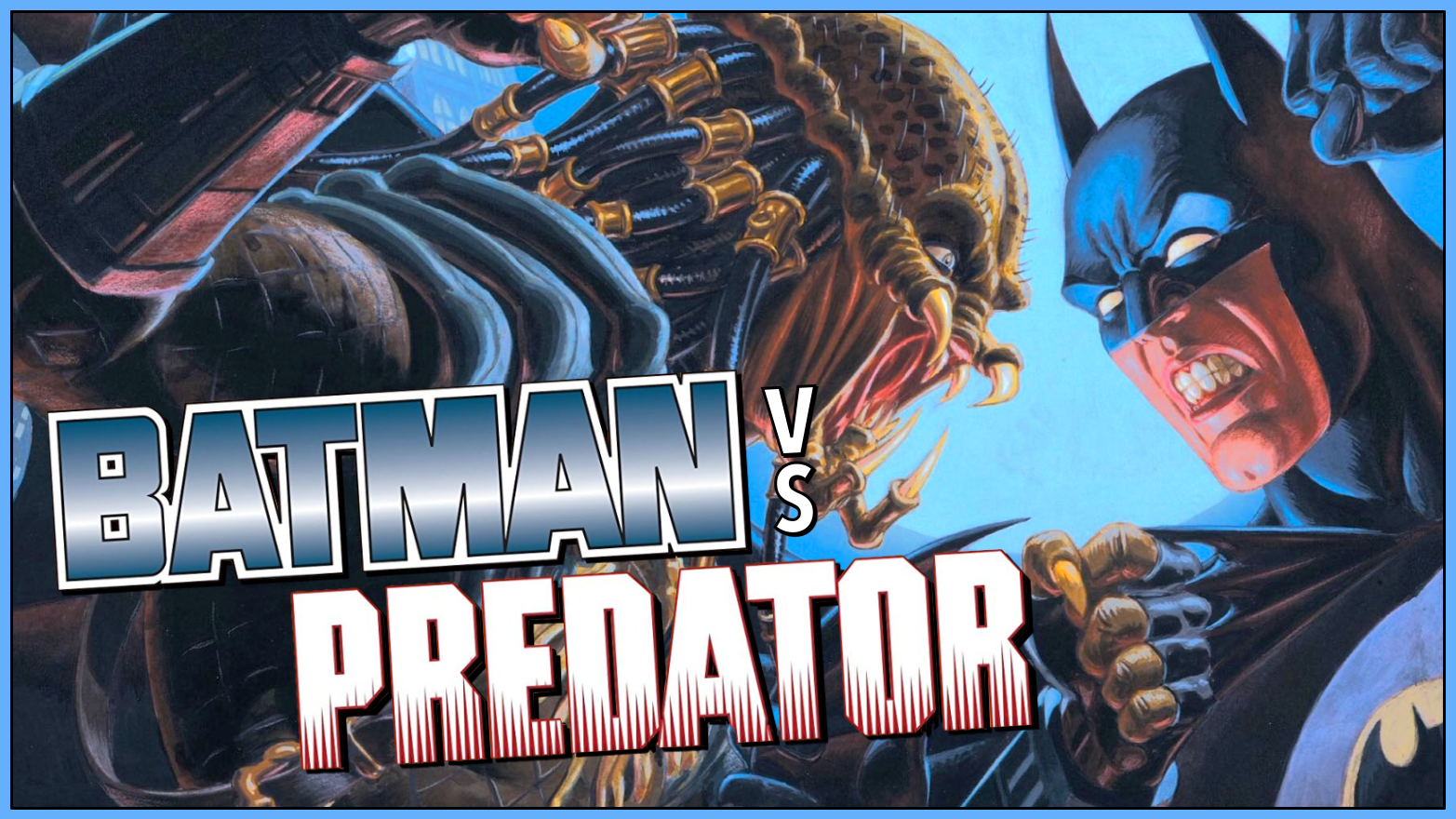 It's a hot night in Gotham City. The kind of night that brings out the darker side in a dark city. But there's something out there that puts even the most dangerous Gotham citizens to shame.
It's not Batman. It's something much worse.
Published from 1991 through 1992 in 3 issues, Batman vs Predator
saw Dark Horse and DC Comics come together for the first time for a story that sees Fox Studios' alien hunter arrive in Gotham, pursuing dangerous game throughout the city until it encounters the most dangerous prize – The Dark Knight. With Batman trying to solve who is behind a string of grisly murders in his city, his search leads him directly to the Predator, only to be badly beaten and nearly killed in his first encounter. Now with Bruce Wayne physically broken and the Predator tearing through Gotham, Batman will have to find a way to beat an enemy unlike any he's faced before for the sake of his city.
On the surface, a comic centered on slamming together two popular but dissimilar characters seems like a quick cash grab, and while Batman vs Predator is very much a blockbuster comic, it's a crossover blockbuster comic done right. One that shows the potential of the high concept. It's a silly idea. A fanboy dream match played to its full extent and given a dramatic heft that makes you buy into its conflict.
And what's great about Batman vs Predator is that Batman fights the Predator in it. This is a scientific advantage over almost all other comic books.
From the stop and start history of inter-company crossovers to the thrills of a story created by Dave Gibbons, Andy Kubert, Adam Kubert, and Sherilyn Van Valkenburgh that weaponizes the concept of "Batman with prep time," to its contribution to the crossover boom that followed, I simply have no other option than to declare Batman vs Predator as humanity's greatest creation. Or at least the greatest comic book crossover ever.
[Read more…] about Batman vs Predator: Humanity's Greatest Creation (Or At Least The Best Crossover Ever)