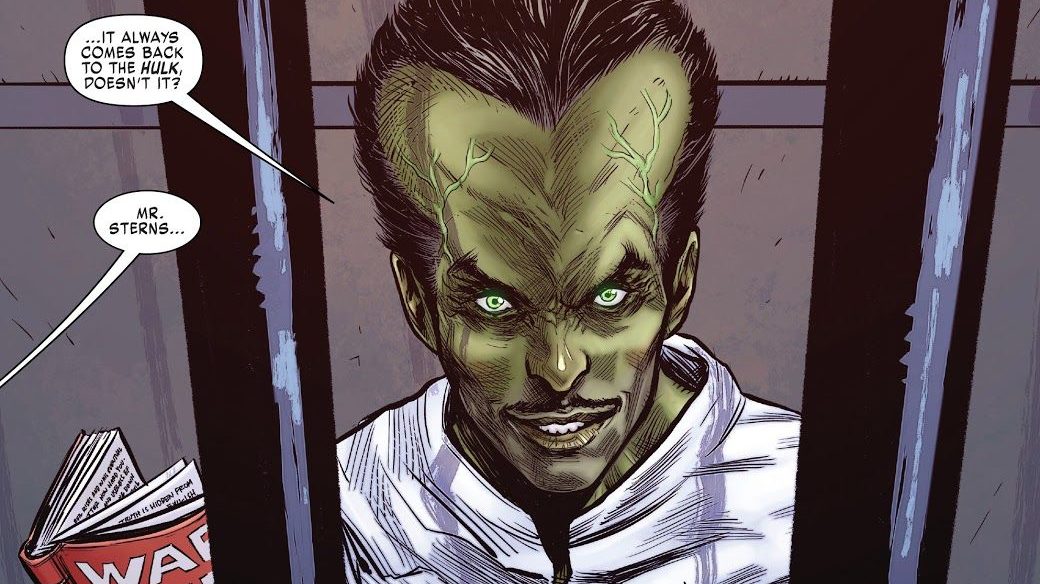 When it comes to Hulk villains, there is no greater match for the Jade Giant than the Leader. Like Bruce Banner, Sam Sterns got his powers after being bombarded with gamma rays, but instead of his muscles growing like the Hulk's, Sterns gained incredible intelligence and a brain the size of a soccer ball.
As The Leader, Sterns matches the Hulk brains-for-brawn, but it doesn't stop there. In many ways, Bruce Banner and Samuel Sterns are two faces of the same coin; one is a self-loathing and guilt-ridden man who wants to be left, while the other is a would-be Ruler of the World, reveling in the strength of his own grey (green?) matter. One man seeks isolation to protect the world from what his strength and rage might do; the other puts himself above other people because they're not as smart as him. And while other the Hulk villains — from General Thunderbolt Ross to the Abomination — might have come to blows with the emerald enforcer more frequently, the Leader is the one who feels like his true nemesis.
With The Leader featuring in both the end phase of Al Ewing's Immortal Hulk and promotional material for the upcoming M.O.D.O.K. show (and perhaps in Disney+'s She-Hulk?), now is the perfect time to catch up on Samuel Sterns' comic book history, from 1964 to today. [Read more…] about The Leader Reading Order!