We've all had enough of origin stories. Spider-Man: Into the Spider-Verse course corrects with the perfect reinvention of origins, looping recurring beginnings through a multiversal processor until the residual DNA is part of a broader narrative. Miles Morales' own origin is streamlined and merged with Marvel's 2014 Spider-Verse event, somehow defining the character more clearly and more engagingly with an additional cast of Spider-Man origins on the side.
Note: The following review is spoiler-free until the '10 more thoughts…' portion, at which time spoilers abound!
Since his 2011 debut, Miles Morales place in story has consistently been defined by his relationship to Peter Parker. Creators Brian Michael Bendis and Sara Pichelli introduced Miles after the Ultimate Spider-Man: Death of Spider-Man story arc, in which the Marvel Ultimate Universe's Peter Parker is killed in battle.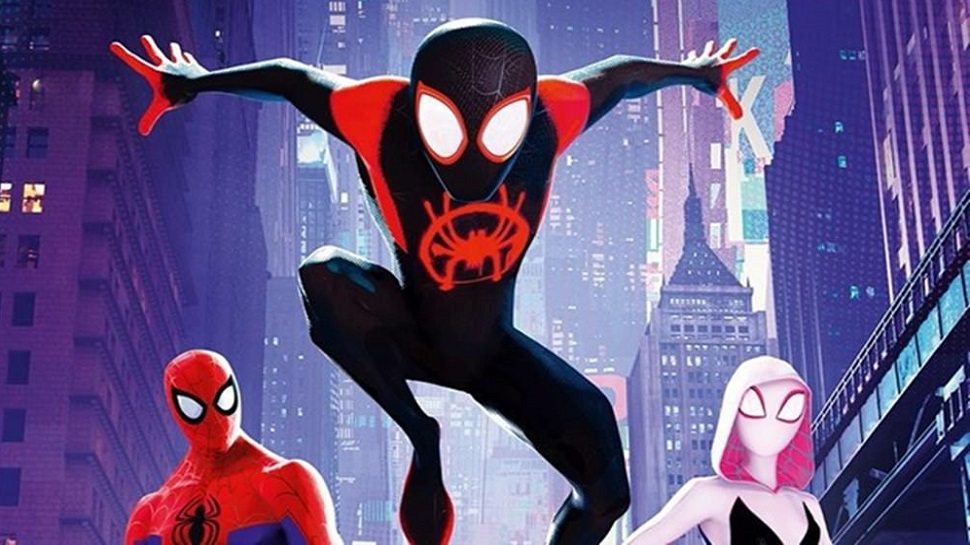 Related Reading Orders:
From that point forward, Miles is both trying to live up to the legacy of the original Spider-Man, and redefine the title for himself. On the strength of a great design (personality, costume, supporting cast, etc), Miles was largely able to accomplish this in the Ultimate Universe, before 2015's Secret Wars, and the clash of the original Spider-Man's shadow was renewed all over.
Since 2016, Miles has been in the "main" Marvel Universe, sharing the title of Spider-Man with a still very much functional Peter Parker (who carries on as ever in the pages of his ongoing comic book Amazing Spider-Man).
Support For Comic Book Herald:
Comic Book Herald is reader-supported. When you buy through links on our site, we may earn a qualifying affiliate commission.
Comic Book Herald's reading orders and guides are also made possible by reader support on Patreon, and generous reader donations.
Any size contribution will help keep CBH alive and full of new comics guides and content. Support CBH on Patreon for exclusive rewards, or Donate here! Thank you for reading!
All of which is to highlight the fact that it's easy to think Miles is second fiddle to Peter Parker, and on this groundwork which Into the Spider-Verse embraces and gleefully redefines.
The end result is what may well be the most energetic, compelling origin story of the millennium. Whether through quieter moments like Miles learning the "shoulder-touch," or Spider-Ham asking through a menacing snout "You got a problem with cartoons?," I kept asking myself: Has it ever been this much fun to get to know a new superhero?
The plot of Into the Spider-Verse is well-worn ground for comic book fans. The Kingpin (looming like a black hole throughout the film) is working with rogue science to try and bring has wife and child back to him via alternate realities. Spider-Man (not yet Miles) tries to stop the proceedings, and winds up pulling in Spider-Peeps from alternate realities, including Spider-Man Noir, Spider-Gwen, Spider-Ham, Peni Parker, and Mid-Life Crisis Spider-Man (voiced by Jake Johnson). In the midst of all this, Miles has just been bitten by Alchemex radioactive spider #42, setting the stage for his introduction to Spidering.
As a whole, I was stunned how carefully Into the Spider-Verse builds Miles as an individual prior to all-out Spider-Verse shenanigans. In the span of 5 minutes, we get to know Miles artistic pursuits, his biracial heritage, the soundtrack and feel of his community, and his parents (well, father's) insistence he take on the opportunities private education have offered him.
What's even wilder is that this is Mile's second re-imagined origin in the span of four months, including his supporting role in PS4 Spider-Man. The key difference, of course, is that Spider-Verse is a Miles Morales movie through and through, and what a movie it is!
It's truly rare that a movie comes out of the blocks with this much style, humor, and heart. It also manages the remarkable feat of playing extreme inside baseball with Spider-Man comics (Peni Parker is not only in a movie but she's the center of one of the film's biggest gut punches) and opening doors to new kinds of fans. The best comic book movies spawn new comic book readers like nothing else, and I'm already seeing a huge surge of people wondering where to start with Miles Morales comics (the answer: right here).
At the end of the day, it's not a stretch to say that while Spider-Verse isn't my favorite "Super Hero" movie (that's still Avengers: Infinity War), it may be my favorite true "Comic Book" movie, with animation and literal highlighted issues showcasing the story's floppy inspiration.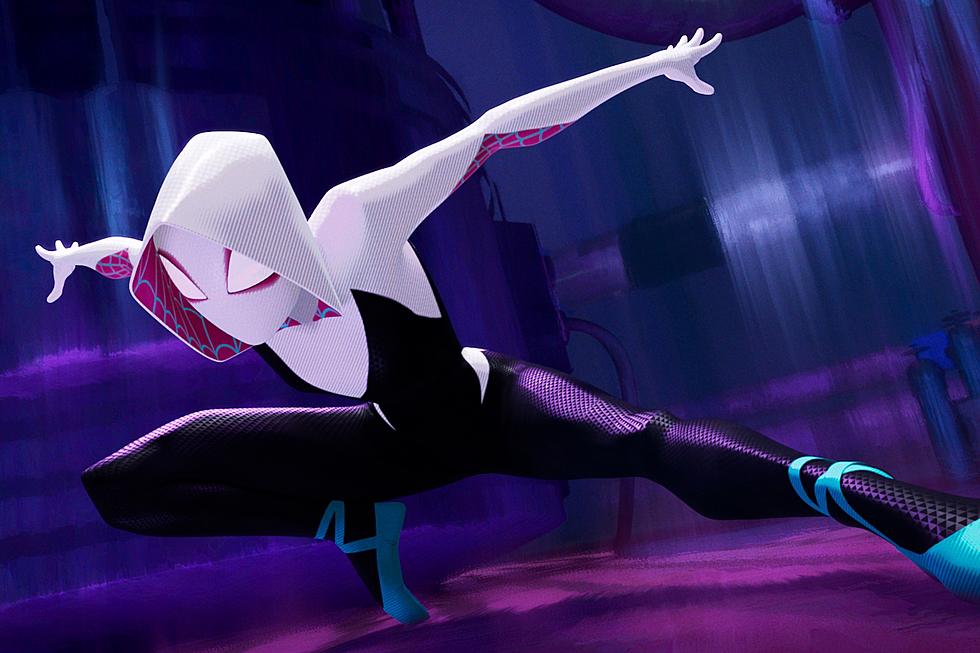 Spider-Man Movie Rankings:
There's no doubt in my mind that recency bias plays a major role, but I really can't imagine sitting down to watch another Spidey movie before this release of Into the Spider-Verse.
Spider-Man: Into the Spider-Verse
Spider-Man 2
Spider-Man: Homecoming
Spider-Man (Sam Raimi)
Amazing Spider-Man
Amazing Spider-Man 2
You feel something in your leg pop
Spider-Man 3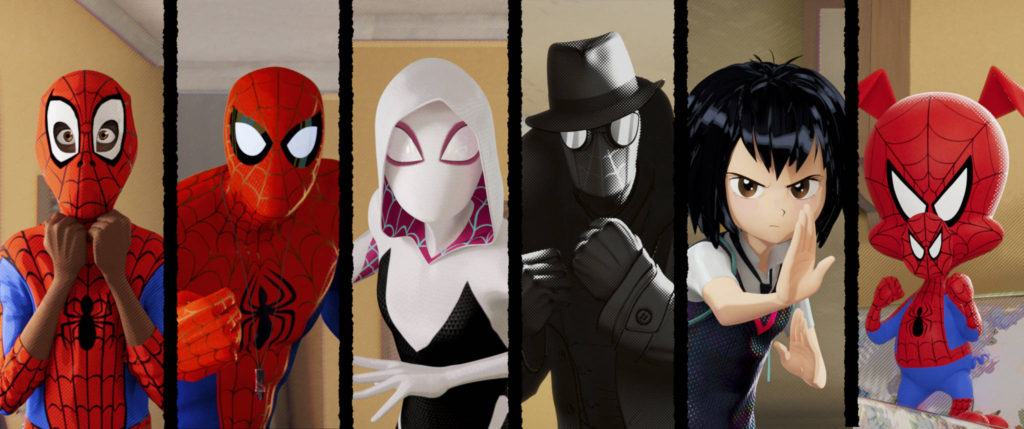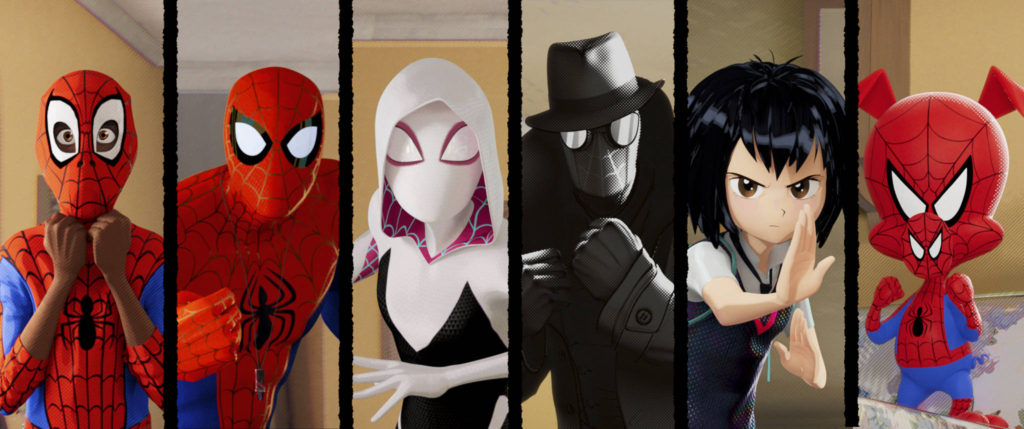 10 More Thoughts on Spider-Verse
Who's Worthy of a Verse?
The War Rocket Ajax podcast recently discussed other comics characters that could work in a Spider-Verse context, ultimately asserting Spider-Man was really the only one.
This got me thinking about any other comic book characters who could thrive in a similar setting. Batman seems like the first clear answer, with a huge roster of cinematic versions, Batman '66, Superfriends, Elseworlds stories like Red Rain or Gotham by Gaslight, Batman: the Animated Series, and of course, Batman: Ninja.
Strictly in the Marvel Universe, an X-Men verse seems entirely plausible, but I don't think any individual character could pull it off. The next closest player would probably be the Incredible Hulk, particularly if we invite in the slew of Hulk twitter handles that took the platform by storm in the early days of popularity.
Comic Art Inspiration
Gimme all the Bill Sienkiewicz Kingpin design the world can handle. Following the excellent portrayal of Wilson Fisk by Vincent D'onofrio in Netflix Daredevil, I've been genuinely wondering if the character should be put on ice a la J. Jonah Jameson. Spider-Verse completely ignores this dilemma, and honestly, without the abstract design popularized by artistic visionary Bill Sienkiewicz, I don't think it would have worked!
Comic Movie Soundtracks
Between Black Panther (curated by Kendrick Lamar) and Into the Spider-Verse, two of my favorite albums of 2018 are comic book movie soundtracks.
Given the fact that a mere two years ago Suicide Squad's big early soundtrack hook was an Imagine Dragons and Lil Wayne team-up, this evolution cannot be overstated.
The CottonProwler
Mahershala Ali can't catch a break in superhero media, first getting got midway through season one of Netflix Luke Cage (and derailing the series forward momentum in the process), and then filling the inevitably sad role of Miles' Uncle Aaron, aka the Prowler.
Call me crazy, but here's what I'd like to see next: The MCU's Blade!
You Always Remember Your First Time
I remember quite clearly the moment I first fell for the Spider-Verse. No, it wasn't 2014's Spider-Verse event, it was 20 years earlier in the Spider-Man Animated Series.
Shout outs also go to the Shattered Dimensions Xbox 360 game for an excellent Spider-Verse story before it was cool!
Spider-Gwen Designscapes
Whatever Jason Latour and Robbi Rodriguez (co-creators of Spider-Gwen!) are getting in royalties for this film's aesthetic, it's probably not enough. The style of their remarkably successful spin-off comic permeates every corner of this movie.
Animate, Nerds on the First Date
Between Lego Batman, Teen Titans Go! To the Movies, and Spider-Verse the case for the animated superhero cinema takeover is increasingly inarguable.
2018 Comic Book Movie Rankings:
Avengers: Infinity War
Spider-Man: Into the Spider-Verse
Black Panther
Teen Titans Go! To the Movies
Deadpool 2
Aquaman (I'm just assuming)
Ant-Man and the Wasp
Venom (Still need to see!)
Speaking of 2018 Comic Book Movies…
Has there been a better single year for superhero movies than 2018?
I for one assert that there has not!
The Eggs of Easter
Although there were many easter eggs I caught and enjoyed (Chance 4, Stan, Steve, Bendis, and Sara Pichelli all in Miles' phone), the one that felt like the biggest opportunity was a brief screen showing Donald Glover's Community era Spider-Man campaign. 
Bring the all-pop-culture icon into the Spider-Verse proper! I know he's cast in Spider-Man: Homecoming as Uncle Aaron (how is the MCU going to work around this film's portrayal?!), but it's Donald's time.