It feels regressive, and frankly boring, to talk about the degree of "fun" in a comic book movie. For me, any movie reviewer honing in on the fact that Shazam feels light, positive, and joyously heroic, is just more of the lazy baseline assumptions that the world is fatigued of "serious" superhero movies.
Taking a step back, though, it is mildly interesting to note the overall darkness at the heart of comic book movies. DC's Synder-verse has gotten the most attention of course, but it doesn't take too much analysis of Avengers: Infinity War to assert that a film ending in unmitigated tragedy isn't a particularly happy-go-lucky affair.
Note: The first half of this review is spoiler-free, and the 'More Thoughts' section is full of spoilers!
As an adult who still wants intellectually and emotionally engaging entertainment (*especially* when it's wearing tights), I have zero problem with this trend. Nonetheless, it reflects a similar challenge comic books have faced for decades, trying desperately to justify its artistic bonafides at the expense of the absurd fun that made it a kid-friendly medium in the first place. This challenge is so pronounced today that Marvel Comics actually gave *another comic book publisher* (IDW) the rights to publish its all-ages lineup of comics.
So no, I don't want the comics media juggernaut to solely embrace children – my two-year old's tastes and my own are *close* but not exact – but it's an open space that should also be filled.
Support For Comic Book Herald:
Comic Book Herald is reader-supported. When you buy through links on our site, we may earn a qualifying affiliate commission.
Comic Book Herald's reading orders and guides are also made possible by reader support on Patreon, and generous reader donations.
Any size contribution will help keep CBH alive and full of new comics guides and content. Support CBH on Patreon for exclusive rewards, or Donate here! Thank you for reading!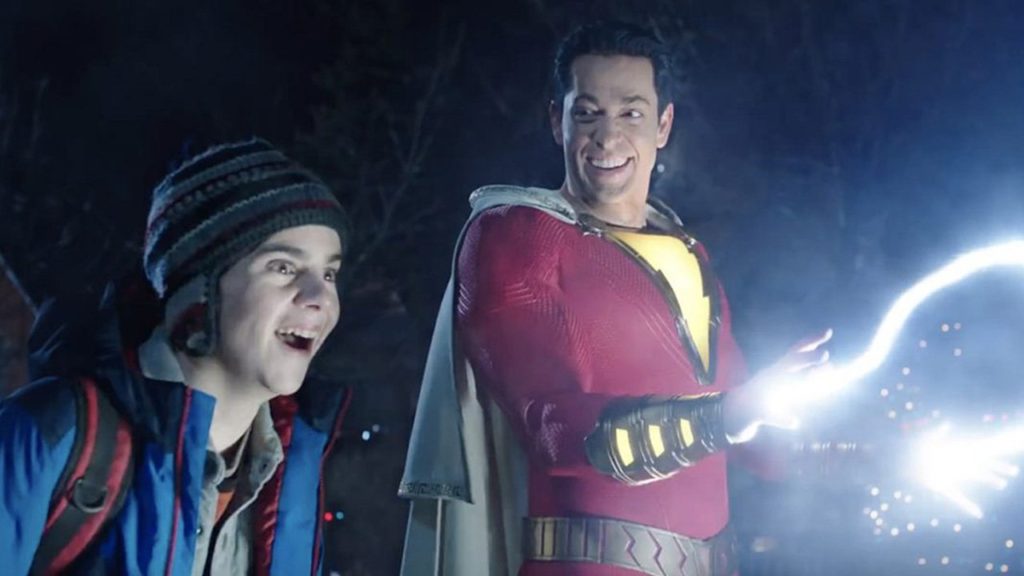 DC's Shazam is a wonderful step in that direction, and may well be the first truly all ages live-action superhero movie this decade.
Intriguingly, the superhero franchise most in lockstep with Shazam is likely Marvel's Ant-Man & The Wasp, or Pixar's Incredibles. These are family first features, and if nothing else, Shazam taps into the heart of family dynamics with laudable sincerity.
If this feels like a tonal bout of identity crisis from the house that built Batman v Superman, there's some truth there (Aquaman signaled a clear shift in vision), but it's also a reflection of the character Billy Batson, and the most sensible way to introduce this corner of DC Comics magic. While I can picture a DC shared universe that wove Captain Marvel Shazam into the mature struggles of the Justice League, I also think Kingdom Come-ing
 the character would have been a tremendous mistake as a debut.
Shazam is a light-hearted teenage boy fantasy not because DC is waving the white flag on the great MCU war (I mean have you all seen the Joker trailer?), but because Captain Marvel comics have been full of mischievous madcap adventure since CC Beck, Otto Binder and the rest made it one of the most interesting books of the Golden Age!
DC's Captain Marvel – and listen, I don't have the conviction to refuse to call the character Shazam or anything (I actually like that name, better!), I'm just used to calling the Big Red Cheese Captain Marvel – is a character I've only sporadically connected with on the page. Elements that have appealed though – from the Golden Age to JLI
 to Multiversity
 – lean in to three things: Family, magic, and goofy adventure.
When those notes hit in sync, this corner of the DC-verse can shine, and that's exactly what happens in Shazam. Fans of Chuck around the world can confidently continue praising the charm of Zachary Levi, as the beefed up actor is perfectly suited to convey the mind of a boy inside the body of a superhero adult man.
There's a degree of difficulty in crafting genuine all ages entertainment that deserves credit as well. Shazam is the rare type of movie that feels like a respectable choice for a foster family as diverse as Billy's. There are creepy moments as the Seven Deadly Sins strive towards freedom, but it's a "horror" more aligned to face-melting in Indiana Jones than anything more serious. Likewise, I connected with this movie as a parent, as a brother, and as a connoisseur of 'your finest beer' who simply refuses to grow up.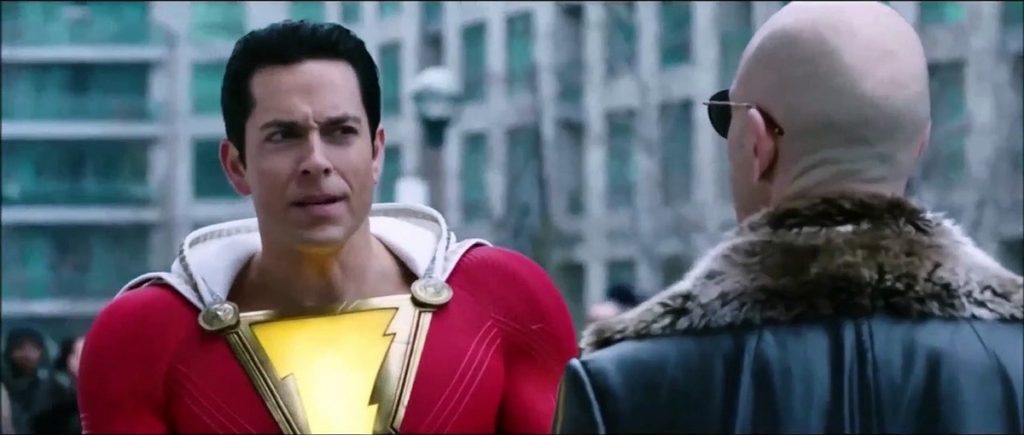 DCEU Power Rankings
As probably the world's biggest Justice League fan, I do fully acknowledge that Shazam is a tighter, more successful end-to-end film.
Wonder Woman
Shazam
Justice League
Man of Steel
Dreams about Man-Bat
Batman v Superman
Every time Killer Croc scared my pants off in Batman: Arkham Asylum
Suicide Squad
Aquaman  – I, uh, still haven't seen it.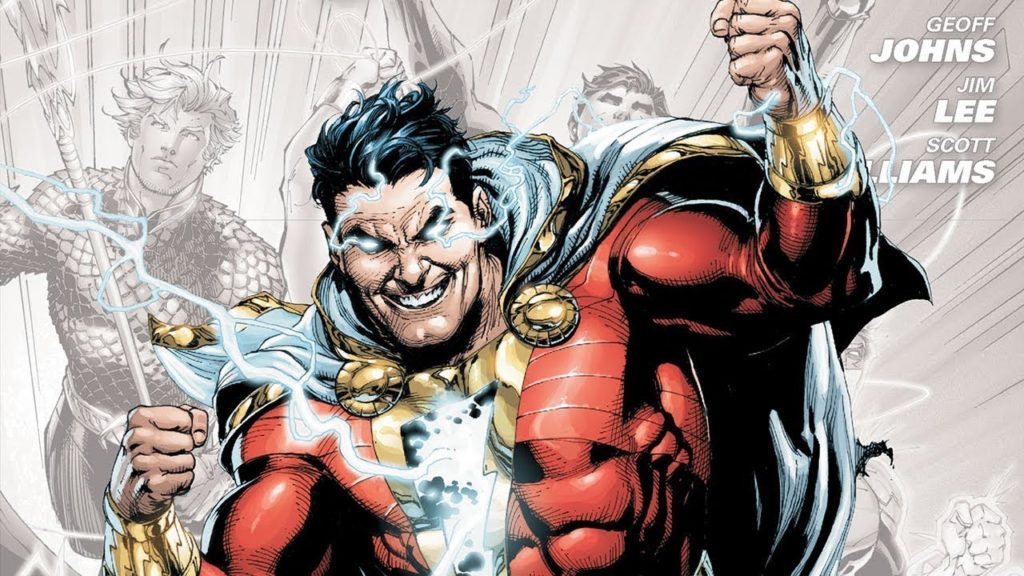 More Thoughts on Shazam!
Shazam Family!
The Geoff Johns run on "New 52" Shazam never connected with me, and I'd argue the early takes on Billy Batson were downright awful. But, the addition of a diverse foster Marvel family is a great idea, and one that clearly improves the Shazam film. Johns loves expanding established mythos (see also: Green Lantern, Aquaman), and anything that gives Darla and Freddy superpowers is a clear and present win.
Shazam Comics To Read Next!
Speaking of Johns, the most recent Shazam
 comic book series (out of the "New 52" and into the "DC Rebirth" era) is an impressively direct post-movie timeline. No joke, Shazam #1 by Johns and artist Dale Eaglesham picks up a short while after the movie ends, complete with the same foster family dynamics (and even the same "Sparklefingers" joke).It's cool that I can recommend fans of the movie check out this series at their local comic book shop, but it's also maddening to me that DC publishing's timing doesn't have the first trade (aka graphic novel) in print in time to purchase!
I care less about their actual book market profits than I do about the ease of integrating new readers into comics. Movie release dates are public knowledge – I'll never get how DC and Marvel publishing seem totally baffled and unprepared for their arrival.
Rant aside, if you're looking for good Shazam comics, here's the Comic Book Herald guide to the best starting places.
Freddy Bear
Through a blur of anxious twitches, rapid-fire jokes and half-truths, Freddy Freeman stands out as the absolute pride of the Marvel family.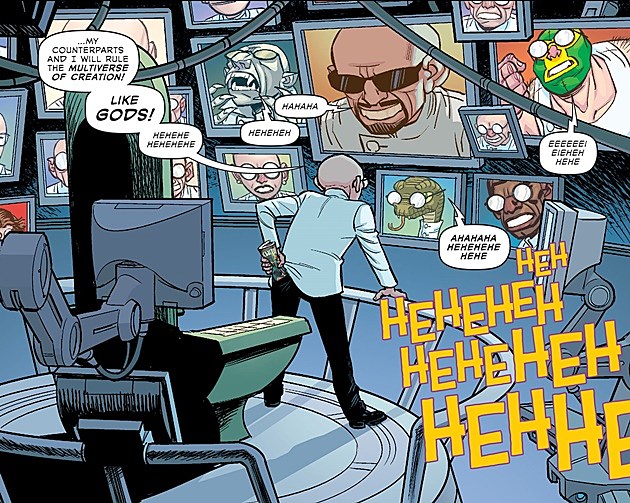 Science Squad
I really love Dr. Sivana in his most pure mad scientist form, and unfortunately, Mark Strong's casting and performance are not that. Strong works as a super villain with a barely positive value over replacement player, but that's only by comparison to duds like Steppenwolf in Justice League.
What bothers me about this is that the strange little mad scientist known as Sivana is inherently quirky and totally different from what we've seen in superhero movies. I genuinely don't get why you'd move away from that – especially considering a strong, magically infused Sivana basically makes him Black Adam.
Shazam Comic Book Expectations
As a character, Shazam definitely benefits from the absence of expectations, with a scattered and infrequent comic book history. If you like going "Inside Baseball" on comics, the history of DC's Captain Marvel is a tangled saga well worth investigating, but if you're just here for the stories, the end result is a character that really hasn't held the spotlight for most of the 2000's.
I'd argue this helps a movie version immensely. As we've seen with Superman and Batman over and over, all varieties of fans have expectations of what these characters can, would, and should do in a whole host of situations. With Shazam, the filmmakers get to define these parameters largely free of established interference.
Standalone Throwback
While it's inarguably a tighter more accessible origin without weaving in the fabric of the DC Universe, it is a strange regression to enter a DC movie where you just know the connections and world-building are cameos and in-jokes at most. The post 2008 Iron Man landscape of superhero cinema has built the expectation that these movies are connected, no matter how slight, and it really does feel like a blast from the past to watch one where that's just not the case.
The Little Hungry Murderous 
Caterpillar
A Mister Mind easter egg is not a feature film item I'm likely to miss, so naturally I was extremely excited about the odd villain's post-credits introduction.
I can't wait to see Shazam 2 get truly weird with one of the strangest baddies in the DC Universe!
Do You Believe in Magic?
Similarly, for my money, the weirder and goofier the magic of this world can get, the better off the franchise will be. We got a brief glimpse of that with the Shazam family opening doorways to other realms, viewing such classics as angry Alligators playing poker.
I'd love a sequel that goes all in on the wild potential of the world's magic, spending less time in Philadelphia (we've got Creed
 for that) and as much time as possible in and around the Rock of Eternity!
Monsterland
Thanos annihilated half of all life in the universe, Zod destroyed vast swaths of Metropolis, and Harley condemned pants everywhere. Still, nothing in any superhero movie has riled me up like Billy's mom.
This is definitely one of those plot points that hits harder now that I'm a parent, and although I saw it coming a mile away, I'm still furious with Ms. Batson. That reunion damn near broke my heart.
The Future of Shazam
If DC does have plans to build out the Shazam shared universe, I hope it's more in conjunction with the likes of Justice League Dark (or more to my tastes, Shadowpact
), than the tried and true Justice League. Again, I like Billy Batson when he's really leaning in to the magical adventure elements his character's suited for. There are examples of crossovers with Superman that work well, but when you pair the two on the Justice League together, there's also a lot of overlap.
What do you think? Did Shazam work as a movie? Do what feels right to you in the comments.