If you've invested years into Justice League comics and Justice League Unlimited (the animated series), it's hard not to feel like 2017's Justice League is designed directly for you.
Unlike Marvel Studio's (declining) obsession with overlaying their movies with "true" film styles (Winter Soldier is a "political spy thriller"; Thor: Ragnarok is a pure comedy), DC's Justice League is a Comic Book Movie heart, mind and soul.
The film begins with a scene straight out of Cosmic Odyssey
or Justice League: Origins
, with Batman leaping off a rooftop to wrestle one of Darkseid's parademons. It's pure fantasy DC Comics, and exactly the type of threats the Justice League are built to solve.
I give immense credit to Justice League for the amount of leg work it had to do to introduce three new heroes while simultaneously building a team. Part of this is simply due to DC's rush to get to a shared universe, but remember, Marvel's Avengers had introduced every single team member except Hawkeye in either a solo movie or supporting role prior to assembling.
Justice League on the other hand had to find time in an already crowded plot to introduce audiences to Wally West (yes, I know they're calling him Barry, and no, I won't be calling him that), Victor Stone, and Arthur Curry. For my money, it was able to do this economically and effectively, at least for someone who has already spent a lot of time with each of these story arcs.
Support For Comic Book Herald:
Comic Book Herald is reader-supported. When you buy through links on our site, we may earn a qualifying affiliate commission.
Comic Book Herald's reading orders and guides are also made possible by reader support on Patreon, and generous reader donations.
Any size contribution will help keep CBH alive and full of new comics guides and content. Support CBH on Patreon for exclusive rewards, or Donate here! Thank you for reading!
Don't get me wrong, it's not like Justice League couldn't have been better. That said, giving time to the DC Trinity, three new characters, and crafting some semblance of a story that reaches back thousands of years and involves Themyscira, Atlantis, and Apokolips… that's exactly the kind of insane ambition that makes Jack Kirby or Grant Morrison comics so much fun.
I'm willing to forgive a lot of trespasses for scenes like Cyborg and Flash awkwardly fist-bumping, but even at my most generous, Steppenwolf is a miniboss tease of what it would look like if Sauron worked for Darkseid.
The part of me that expects these movies to continue until I'm old and gray almost appreciates the restraint in delivering the Fourth World's great evil, but for the purposes of this movie as a standalone it's a strangely underwhelming decision. After all that hype of Batman's vision of the future, and Lex Luthor's implied communication with the New Gods, actually getting stuck with Steppenwolf is like going to prom with your aunt (not that, uh, I'd know anything about that).
All in all, I loved Justice League. Sure, my expectations were lower than low, and that helps, but for the first time I'm genuinely excited about the future of the DCEU.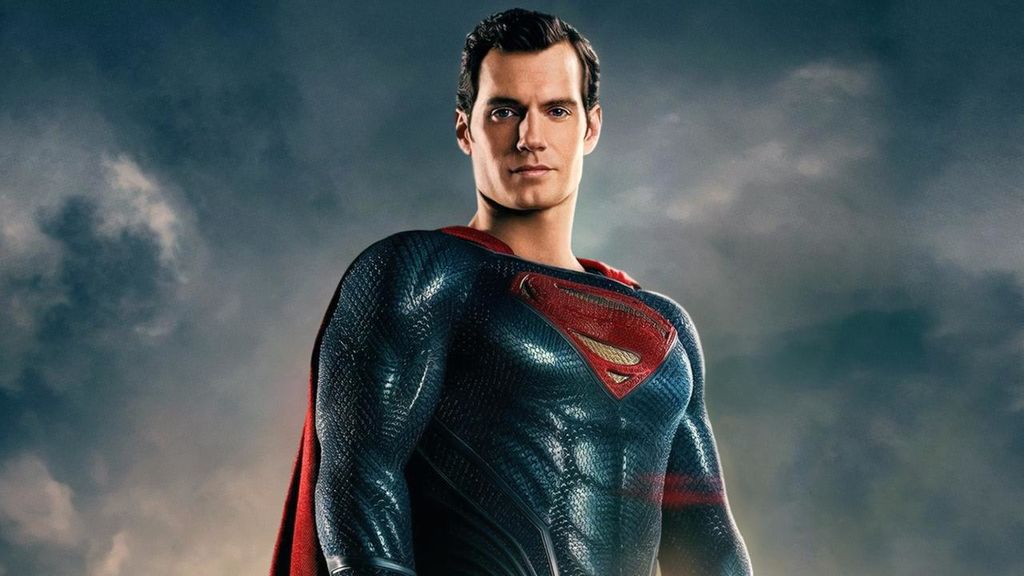 SUPERMAN: THE RETURN
It's hard to say where I would have netted out on Justice League sans the inevitable return of Superman, but the film was certainly aided by injecting a fresh dose of Kryptonian resurrection.
Superman is sparsely used following his return, allowing the impact of his corny hopefulness to reach peak inspiration. Hearing Superman tell a general of Darkseid he believes in justice, or call the Flash a "slowpoke" brings just as wide a smile of delight to my face as the opening web-slinging of Spider-Man: Homecoming. This is the Superman I've been waiting for, and it's wonderful to see him back on screen.
The payoff of Superman so gloriously heroic does raise the question of whether the journey was worth it. For fans of both Man of Steel and Batman v Superman, this is less of an issue, but for those who were more conflicted about the preceding movies (yours truly included), I can't help but see increased satisfaction in Justice League finally delivering the eternal optimism of Superman.
I don't know that these moments would have felt as exciting and fresh had Zack Snyder simply started there with the big blue boyscout in Man of Steel. Of course, the opposite is also true, in that all of the movie's talk of Superman's great beacon of glimmering hope is simply not backed up by the preceding films. There's a world in which Superman's resurrection and reunion with Lois Lane is an emotionally uplifting tearjerker, but here it's simply inevitable, and leads to a great character change.
Aquaman was right, people lose something when they come back to life. Fortunately for us, Henry Cavill lost all the restrictions that were keeping him from being a hero we could look up to.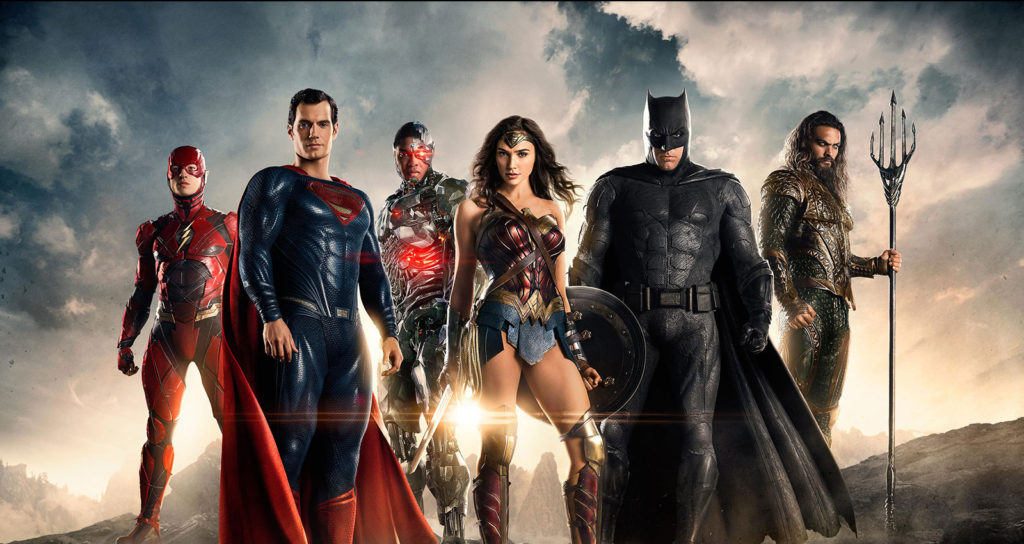 DCEU POWER RANKINGS
The most exciting thing about Justice League might be the fact that it gives us a proper 5th entry in the extended DC Universe, and enough players to rank as DC's best movie.
In all honesty, the fan in me enjoyed Justice League more than Wonder Woman. I don't think its objectively a better movie by any stretch, giving weight to Wonder Woman's significantly tighter direction, and the net positive gain it's made on the DCEU as a whole.
Since DC's TV universe does not intersect with their film entries, I will not be including the CW Arrow-verse.
Tier 1: The Best
Wonder Woman
Tier 2: Good
Justice League
Tier 3: I'll Rewatch With A Comic In Hand
Man of Steel
Tier 4: A For Effort
Suicide Squad
Batman v Superman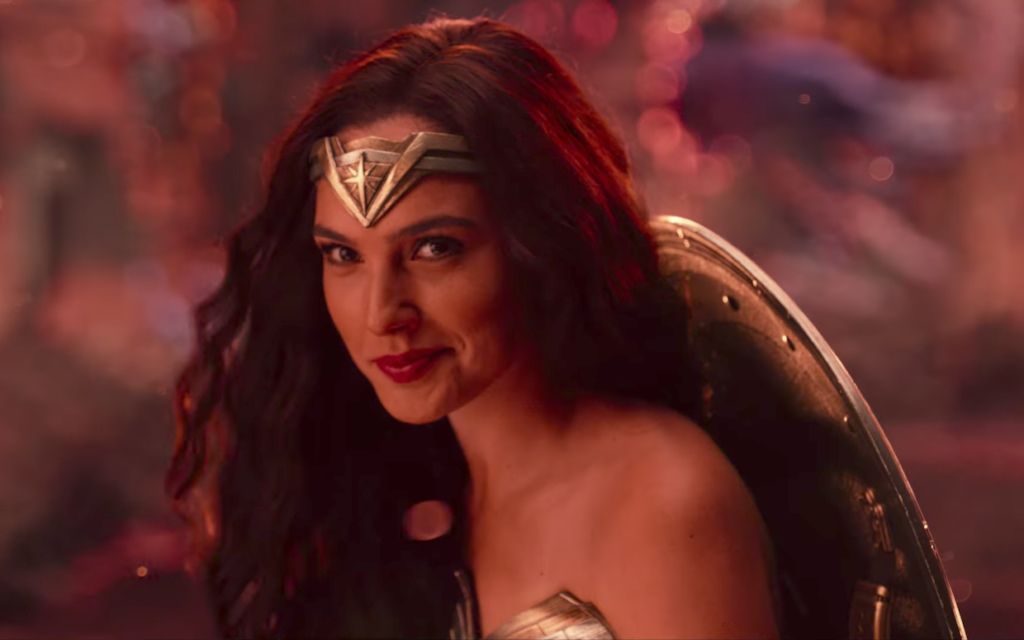 10 More Thoughts On Justice League
* Some Spoilers Follow *
Ultimate Perdition
Since the middling reviews and meager box office of opening weekend, I've seen a number of hardcore Batman v Superman fans clamoring for a true cut of Zack Snyder's version of Justice League: Ultimate Edition.
As someone who really enjoyed Justice League, I find these requests perplexing, but more than anything I find the general love of Ultimate Editions very much at odds with my own experience. I was conflicted but generally fascinated by Batman V Superman: Dawn of Justice in theaters, but watching the Ultimate Edition turned me off to the film forever.
I suppose in another life, with significantly more free time on my hands, I absolutely LOVED the extended editions of the already time-consuming Lord of the Rings trilogy. I'll ride for those versions until my dying day, so perhaps it simply comes down to loving more of what you already love.
New Gods
You could make a compelling case that it's entirley unclear if anyone involved in writing Justice League has ever actually read a comic book involving Jack Kirby's New Gods. This is particularly odd given the prevelance of Fourth World mythology throughout the movie. The likes of Steppenwolf, Parademons, Darkseid, and Motherboxes are all major factors in Justice League and yet the film's most dedicated commitment to replicating the fourth world comes in the form of Boom tubes.
Some of this is obviously a function of time (where are you going to squeeze Kirby's myth making into an already overstuffed two hours?), but it's disappointing nonetheless. The most disappointing aspect, though, comes from nary a post-credits tease even teasing more of the New Gods in our future!
2017: The GOAT
Approximatley every year's slate of impending comic book movies has me guessing it will be the best year ever for the genre, but 2017 actually went and earned the title.
Honestly, it's hard to imagine a slate of comic book movies ranging this thoroughly good to great again.
Ranking the full output is like pulling teeth, but here goes nothing:
Logan
Thor: Ragnarok
Spider-Man: Homecoming
Wonder Woman
Lego Batman
Justice League
Guardians of the Galaxy Vol. 2
Dad-Bat Jokes
Much will be made of the simple observation that Justice League has jokes (what a concept!), but I'm particularly defensive of Bruce Wayne's humor. Simply put, all of Batman's jokes are terrible, which actually feels like a very believable Old Man Batman.
Batman can be funny in the right hands, but everything we've seen from Batman v Superman does not suggest a particularly comical dark knight. It's only right that his attempts at humor would crumble like a Mr. Freeze blasted batarang.
What We Talk About When We Talk About Shared Universes
Are shared universes bad for comic book movies?
I'm very positive about what Justice League does for the concept of the DCEU's shared universe. Since DC has been playing catch-up to the MCU's grand design, they've had to take shortcuts. Effectively this means Batman V Superman: Dawn of Justice is the only previous film that really spent time trying to build the history of the universe.
For all intents and purposes, Man of Steel, Wonder Woman, and Suicide Squad operate as standalone entries. Yes, in their own ways, they reference or are referenced throughout the DCEU, but they do not expend effort shaping the larger narrative.
This leaves Justice League both freedom and responsibility to color in what matters in the DCEU. As a movie, Justice League bears the burden of explaining so much about the larger picture. The story has to tie together Themyscira, Atlantis, Apokolips, Motherbox technology, and any earthbound elements essential to the League's narrative.
As a movie-goer, I can see how this could all potentially become tiresome. You can walk into Logan in 2017 and enjoy what the filmmakers are trying to bring to one-sitting. You walk out of Justice League either invested in where the franchise is heading next, or solemnly swearing a lack of interest.
It's not shocking that Justice League's box office is underwhelming. Watching shared universe cinema now is as much of an investment as keeping up with TV, comics, or video game series. You have to know what came before to appreciate what you're seeing now. It's hardly a novel concept, and franchises have been around forever.
Still, even as a fan of Justice League, I can't argue too fervently that the movie stands on its own as a plain and simple good movie. It's a stepping stone with a fun design, and that's not for everyone.
In Brightest Day
I felt so much excitement when Justice League dropped Green Lantern protectors into the wars of the old gods that an audible WOOT escaped my typically respectful lips. It wasn't until I left the theater that I realized that actually was not the first time I'd seen Green Lanterns come to life on a movie screen. I had just blocked the Ryan Reynolds led train wreck from my mind.
Not Brand Echh
I realize I'm in the minority here, but there are a number of ways that Justice League actually impressed me more than Marvel's 2012 Avengers.
I don't want to overstate the comparison. Avengers has been the #1 ranked movie on my MCU power rankings for five years, entirely because of how successfully it stuck an (at the time) impossible landing. Justice League does no such thing.
That said, Avengers only had to bring the team together. Justice League had to introduce the team, bring one member back from the dead, and then bring the team together. It's a problem of the DCEU's own making, but nonetheless it's a notably greater degree of difficulty.
Injustice For All
Given the teasiest of teases toward Darkseid, and the fact that a film ostensibly dealing with the New Gods dealt with approximately a fraction of a percent of the mythology, I had assumed Justice League 2 was geared for a true journey to Apokolips.
The final post-credits reveals Lex Luthor (easily escaping an apparently lax prison) meeting with Deathstroke, suggesting the possibility of a true Injustice League moving forward. As much as I anticipated Darkseid, Justice League's apparent disinterest in fourth world mythology makes a shift toward a bad-guy team-up all the more exciting.
No superhero universe has actually done a supervillain team-up in any memorable capacity, so hopefully the DCEU can connect the dots. This version of Luthor at the helm makes me nervous, but maybe the movie will graciously reveal he's actually the Riddler masquerading as Lex.
Aqua Bubble
Boy howdy, if Aquaman and has subjects have to create a bubble compartment every time they wish to speak, 2018's Aquaman is going to be a tough film to watch. Hopefully the upcoming solo movie for the King of Atlantis simply does away with this approach.
I can't say Justice League made me significantly more excited for an Aquaman standalone, but I don't have strong enough feelings about the character to reject Jason Mamoa's surfer bro take out of hand. Compared to a risky move like Lex Zuckerburg, AquaDuffMan (OH YEAH!) works relatively well enough.
Unite The 7
My favorite Justice Leaguers of the DCEU,  in order of awesomeness in Justice League.
Superman
Wonder Woman
Flash
Cyborg
Alfred
Aquaman
Batman
What do you think? Was Justice League a bust or a good movie? Do what feels right to you in the comments.