Well, here's another sentence I didn't think I would ever write: I just finished reading Hobgoblin #1. This is going to be a three part mini, spiraling out of the events of the Marvel spanning Avengers and X-Men crossover event, AXIS. I did not expect much going into this book, and I got pretty much all that in return.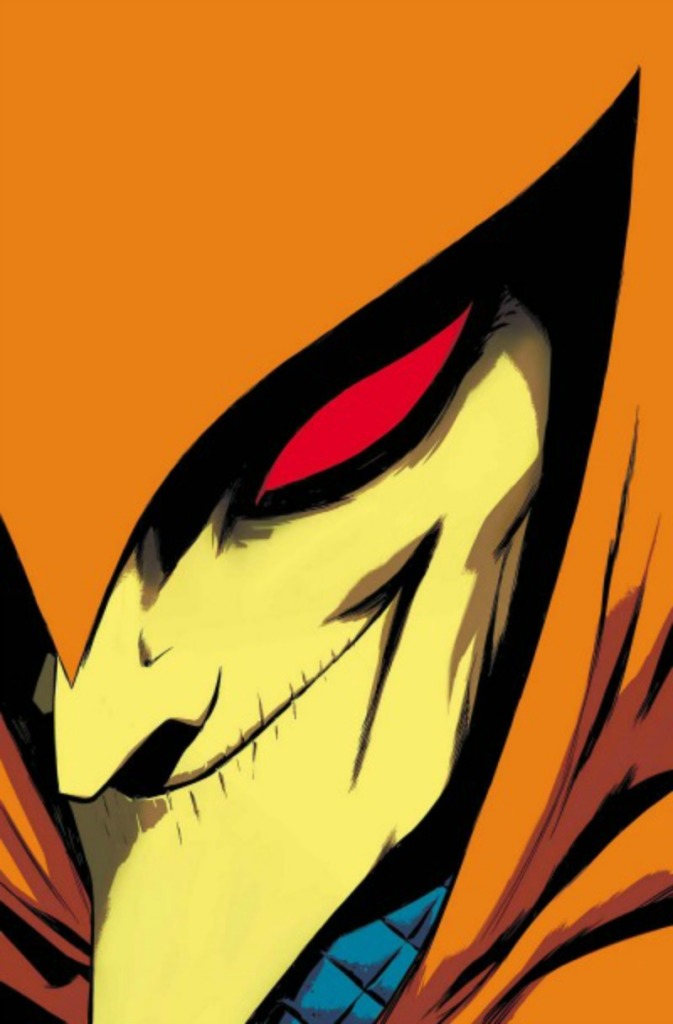 Kevin Shinick takes the story reigns in this tale, and Javier Rodriguez and Alvaro Lopez head up the artistic side of things. The art, for what it's worth, is clean and comic book-y, but a little too digital.  Sparse panels of absolutely no background detract from any good that could come from this type of art. Even when the action starts, which is minimal at best, the backgrounds are never really present, creating a floating panel by panel play that feels really detached from the comic. A few sight gags here and there are a little amusing, and seeing a villain like the Hobgoblin with a grin on his face is unsettling and meant to be.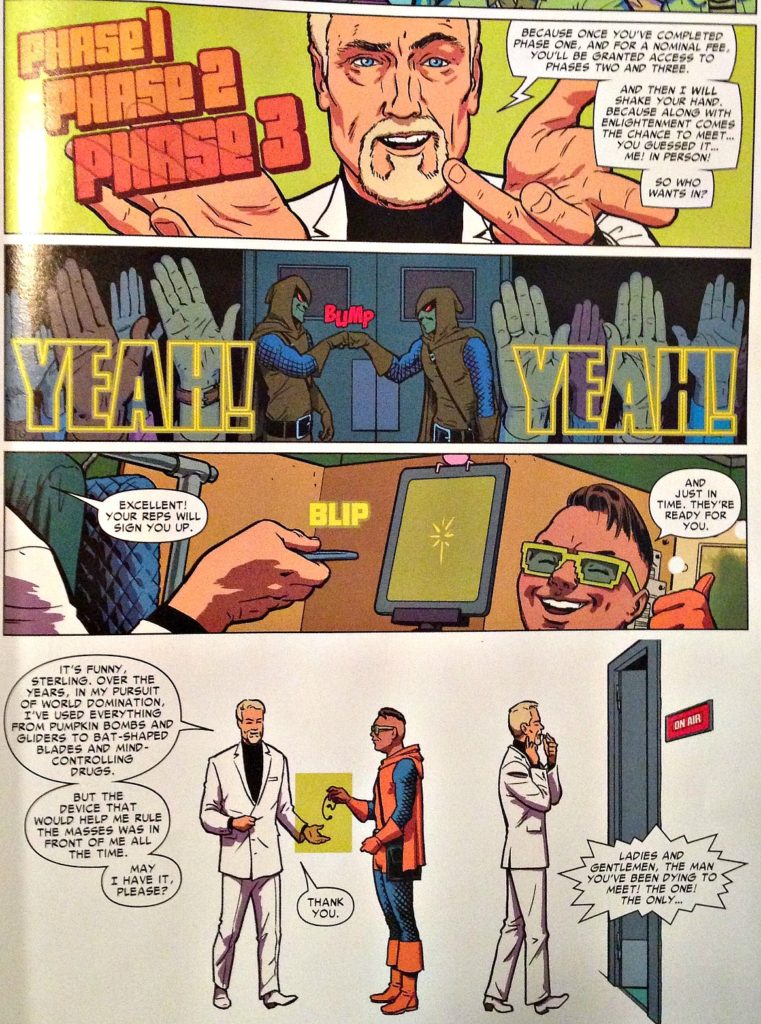 The story, also, is really sparse and not that entertaining. Because of the events of AXIS #3, there has been a morality inversion within the hero and villain community.  While we have as yet to see the effects upon the hero's that were present, this is our first foray into a villain that was exposed to the magic whammy that the Scarlet Witch pulled. (Yes, they allowed the person who changed the entire world in House of M to invert morality, because reasons i guess? Time heals all wounds? But I digress.)
Roderick Kingsley, the original Hobgoblin, has been working to create quite the villainous crew behind the scenes in Amazing Spider-Man for sometime now. But now, because of the flip flop in AXIS, he has a new moral center, and is trying to recruit others to his cause. What his cause is, well, is to get people on board to be hobgoblin's all over, stopping crime and saving lives. The Goblin King makes an appearance, and is still evil thank goodness. Also, Menace, a character that readers of Amazing have not seen for sometime, comes back into play, but to what end, only the next two issues will tell. F list heroes like Toxin and D-Man can be seen in the throes of Hobgoblin's ranks, and it makes you wonder aloud, "Why do I care about this book?"
The "Best There Is":
Uh, this is tough.  This book falls really flat on so many levels, and it isn't like Hobgoblin has even been a big part of AXIS to date. But maybe that will all change, and maybe there will be some things that come from this story that will be exciting in the issues that come for Amazing Spider-Man. Here is to hoping.
Support For Comic Book Herald:
Comic Book Herald is reader-supported. When you buy through links on our site, we may earn a qualifying affiliate commission.
Comic Book Herald's reading orders and guides are also made possible by reader support on Patreon, and generous reader donations.
Any size contribution will help keep CBH alive and full of new comics guides and content. Support CBH on Patreon for exclusive rewards, or Donate here! Thank you for reading!
The "Isn't Very Nice":
The art is not stunning at all, and the story is really lackluster. Also, the Hobgoblin's new catchphrase, "Got a Problem? Call Hobgoblin?" is really trite and annoying, which I guess is the point? He also has a book that is part of his program, called "Hobnobbin'", with a foreword by Gene Simmons, which all of those words together make me squirm a little.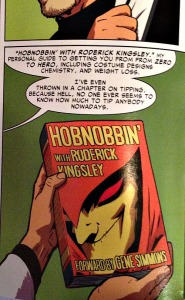 CBH Score: 2 out of 5.  I only give it that much because I HOPE there is a point to this book. Also, the cover swipe of Action Comics #1 was a fun little gag.
[schema type="review" rev_name="Axis: Hobgoblin #1″ user_review="2.0″ min_review="0.0″ max_review="5.0″ ]