Normally I like to dive in depth into one question a week, but you guys have been bringing the heat to the point that it's time for a "Questions of the Week" super post. If you've asked a question recently, there's a pretty good chance it's in here. And if not, it probably means you're one of the legions of men and women who keep asking for my phone number. I told you all, this meat is off the market! (because it's rotten…?)
How Do I Read Angela Comics in the Marvel Universe?
"I would love to know how to read the Angela stories" ~ Leonidas
Great question, and one that's going to be increasingly important as Original Sin progresses. Apparently, Thor, Loki, Odin and all of Asgard will have some very Angela focused stories during Original Sin 5.1 – 5.5. Now's as good a time as any to try and get a feel for this new addition to the Marvel Universe.
The history of Angela is significantly more meta than just about any Marvel character, largely because she began as a character in Spawn. From Image Comics. Not within the Marvel Universe.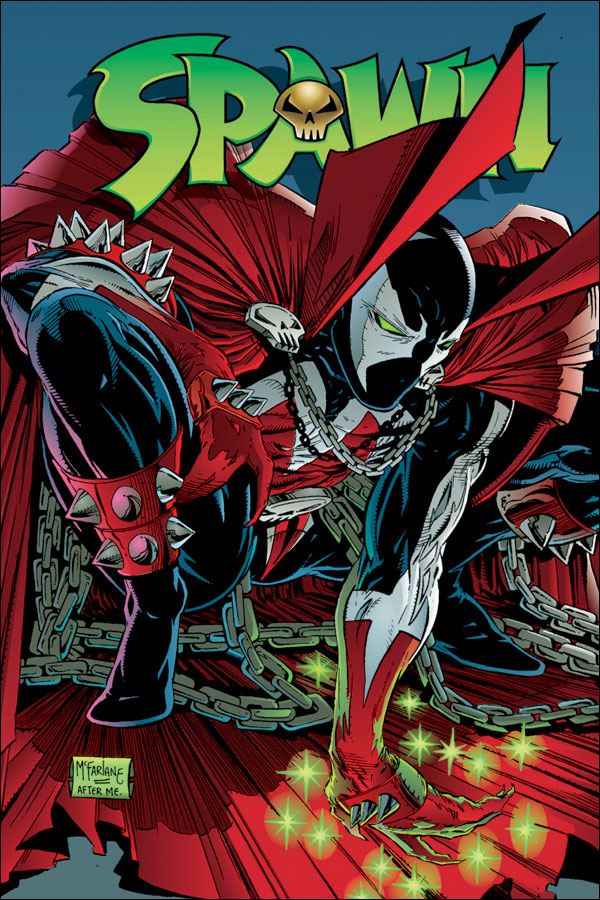 So how the heck does Angela wind up in the Marvel Universe? Apart from all the fascinating creator rights issues involving Neil Gaiman and Todd McFarlane? Be forewarned that the answer will be a bit Age of Ultron spoiler-y. If you haven't read that event yet, you've been warned.
During Age of Ultron, written by Brian Michael Bendis, Wolverine and The Invisible Woman travel through time and make some questionable moral, ethical, and chronal decisions (sounds like my freshman year, amirite!). Without getting into any of that, more importantly they screw around with time travel so much that they literally break space and time. At the end of Age of Ultron, we see cracks in the fissures of reality to the point that suddenly the Marvel Ultimate universe is getting a big heavy dose of a certain Earth-616 would-be-devourer.
Support For Comic Book Herald:
Comic Book Herald is reader-supported. When you buy through links on our site, we may earn a qualifying affiliate commission.
Comic Book Herald's reading orders and guides are also made possible by reader support on Patreon, and generous reader donations.
Any size contribution will help keep CBH alive and full of new comics guides and content. Support CBH on Patreon for exclusive rewards, or Donate here! Thank you for reading!
A lot of fans complained at the end of Age of Ultron that nothing really happened, and that the entire "enormous event!" didn't change anything. It's hard to know if this was planned ahead or not, but one big change to come out of those cracks in reality has been the introduction of Angela. And since Brian Michael Bendis is now writing Guardians of the Galaxy, it's no surprise that he'd be the one to introduce Angela through the cracks his Age of Ultron created.
Reading the Marvel Angela stories is actually fairly easy. She makes her first appearance in Guardians of the Galaxy #5 and maintains a presence in the book on through the Infinity tie-ins in issues #8 and #9. If you're interested in reading Angela stories, I would recommend simply starting with Guardians of the Galaxy #1 from Bendis and Sara Pichelli here. It will give you the backstory of the team and the current team dynamics, and frankly it's an enjoyable read.
If you REALLY want to get background on this whole cosmic side of Marvel, well, I've got you covered with a Marvel cosmic reading order. I'd mention that you 95% do not need to read the Guardians of the Galaxy that comes before the Bendis run, though, at least in terms of feeling up to speed. In fact, it might actually be more confusing as Bendis initially ignores a lot of stuff from that phenomenal Abnett and Lanning run (although it's coming into play in GoTG now!) .
Do You Have to Read All of a Series to Understand the Tie-Ins?
"I am just starting to collect comics. I'm almost done with Avengers Arena and I've got 1-5 of Age of Ultron. My question is this, for comic book tie-ins like lets say Superior Spider-Man #6 AU, do I have to read the first 1-5 Spider-Man to really understand what is going on in 6 or would it be like in the cartoons where a boss has been defeated and this is a one issue special that is part of the AU series?

I know buying the companion might be easier but I would not feel like a collector if I were taking the easy route." ~ Gilbert
This is a pretty great question, and one that actually gets to the core of tie-in issues and event-centric comic book publishing.
Without getting all philosophical on the value of a tie-in, the short answer here is that if you know the general landscape of a character's current continuity, you can read the tie-in without having read the entire series. For example, with the Superior Spider-Man #6 AU tie-in, if you know who is currently in the role of Spider-Man, you can go ahead and read that tie-in as part of the Age of Ultron experience. Same goes for the Fantastic Four tie-in. Assuming you have a general understanding of Marvel's first family (there's four of 'em, they have cosmic powers and 2 kids, and sometimes they travel through space?) you can read that tie-in without reading any of the other issues in Matt Fraction and Mark Bagley's run.
Taking a quick look at my Age of Ultron reading order, I would say that the event is light enough on specific tie-ins that you can actually read all of those without too much backstory in the specific titles. The biggest exception is Uncanny Avengers #8AU.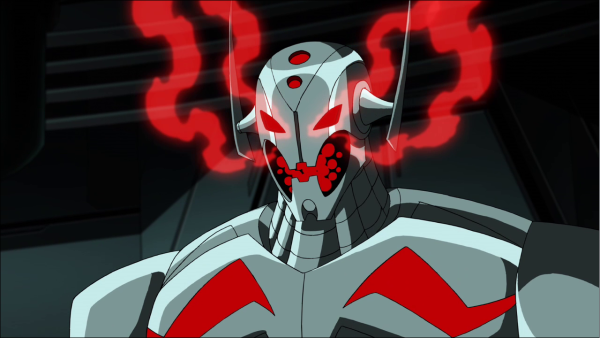 Of course, the big caveat here is that you may well not have a feel for changes that are taking place in the pages of Superior Spider-Man, in which case reading that tie-in without reading the series would be spoiler-heavy and confusing. It's always better to have read the individual title issues (if it's a series you're interested in!) before reading the event tie-ins. A similar example would be Secret Invasion: Spider-Man comics, which primarily focus on Jackpot. If you're reading those thinking "jack who?" and "Civil War registration what?", it's certainly going to be a head-scratcher.
In a vacuum (and I'd like to know how in the name of Odin's beard I wound up in a vacuum), I'd recommend you pick the back story's you want to catch up on based on 1) interest in the character and 2) length. For Superior Spider-Man, are you a big Spidey fan? If so, with only 5 issues of back story I'd say that's a worthwhile investment before the big Age of Ultron tie-in. This decision is not always quite that easy, but if you've been keeping up with the Marvel reading order guide for general Marvel continuity, you should always be pretty close to knowing what's going on.
Are All the Comics in The Marvel Reading Order Guide in Marvel Unlimited?
Hey. Thank you for this great site. I am planning to follow your Marvel Guide but I was wondering are all of the comics available in the Marvel Unlimited library? For example I couldn't manage to find Captain Marvel: First Contact in Marvel Unlimited. What should I do in this case? – Eray
I can't guarantee that all comics or recommended books are included in Marvel Unlimited. Strangely, they haven't hired me yet. It might have something to do with no application and supremely limited skills. Who's to say.
That said, a very, very high percentage of the books included in Marvel Reading order will be available via Marvel Unlimited. Honestly, if there's a series after Avengers Disassembled and before Original Sin (Marvel's current event) that you can't find, I'd be pretty surprised. Comic books prior to Avengers Disassembled in the Marvel Knights era are less of a sure thing. This era still has some noticeable gaps and the comics are generally less digitally friendly (see also: smart panels stink).
In the case of Captain Marvel: First Contact, this series from Peter David is available and is listed as Captain Marvel (2000). If you have a series or book I recommend that you can't find in Marvel Unlimited, you can do two things. 1) You can check out that trade on Amazon and read it like the First Men of Westeros might have. 2) Hit me up at dave@comicbookherald.com and let's see if we can't find it. Sometimes stuff is just named weird.
How Can I Start Reading Ms. Marvel Reading Comics?
My friend and I have always been big Marvel fans but we never really had the courage to jump into the comics themselves (Marvel tends to have fewer jumping on points than DC does which is what we've been reading). But anyway, we both really like Ms. Marvel and we saw that there was a series that is still being written now, but I don't see it in the latest section of your reading order. Where does the new Ms. Marvel series fit in with everything else? ~ Dow
Here's what you need to know about the new Ms. Marvel from G. Willow Wilson and Adrian Alphona in 3 bullet points: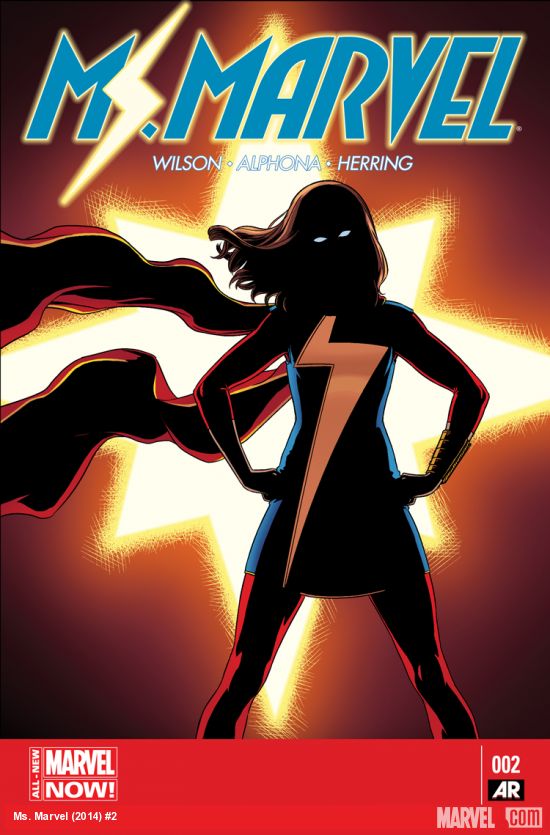 – Carol Danvers, the original Ms. Marvel, now goes by Captain Marvel. You can enjoy her adventures as written by Kelly Sue Deconnick and a handful of artists including Emma Rios. The first 9 issues of the run beginning in 2012 are some personal favorites.
– Any references to Ms. Marvel tie-ins in my Marvel Reading Order are going to be a series involving Carol Danvers. She also plays a prominent role in both New and Mighty Avengers, and also wears significantly less pants. It was the aughts, we were all still learning of the value of the pants (or maybe I spent the decade differently than most?).
– A new Ms. Marvel series launched this year (2014) and involves a totally new Marvel character, Kamala Khan. This series is a fantastic jumping on point, and requires very little prior reading. These comics are currently unavailable on Marvel Unlimited, but there's a wonderful intro to the series you can read over on Comics Alliance.
That's all for this week – hit me up with more questions on dave@comicbookherald.com, @comicbookherald on Twitter, or on Facebook.