This week on "Previously On," I read an amazing honest-to-Odin book, try to navigate the web of Spider-Man movie planning, and enjoy passionate Comic Book Herald Youtube commenters! 
Feature Of the Week – 
The First Fifteen Lives of Harry August
Writer: Claire North
Where to Find: The First Fifteen Lives of Harry August
[Spoilers for House of X #2 follow] 
I don't think it's any secret that the House of X and Powers of X are special comics, but if you were wondering how special, the Jonathan Hickman written books are so good they prompted me to read a novel – see also: book without pictures, see also also: NOT comics – that inspired one of the event's bigger ideas. 
Support For Comic Book Herald:
Comic Book Herald is reader-supported. When you buy through links on our site, we may earn a qualifying affiliate commission.
Comic Book Herald's reading orders and guides are also made possible by reader support on Patreon, and generous reader donations.
Any size contribution will help keep CBH alive and full of new comics guides and content. Support CBH on Patreon for exclusive rewards, or Donate here! Thank you for reading!
Strangely, the most press for the time-travel reinvention in question – The First Fifteen Lives of Harry August – came through some odd, confused accusations that Hickman plagiarized the novel in his reimagining of Moira MacTaggert. While there are absolutely conceptual similarities, and Hickman is on record as a huge fan of the novel, it's not surprising to find that they are each their own unique kind of story. Given the hype and shared tissue, I wanted to explore The First Fifteen Lives… myself to see how author Claire North treated the concept of "replaying" lives, and consider how it might look in the case of Moira X. 
First things first, The First Fifteen Lives… is a gripping read, and an extremely effective exploration of the Groundhog's Day scenario played out over the course of one Englishman's repeating life. One of the biggest differences between North's approach and what Hickman's doing with Moira is that in The First Fifteen Lives there are entire groups of "reborn" individuals (or kalachakra), and together these life-repeaters form the secret society known as the Cronus Club. Once Harry identifies what exactly is happening with his repeated lives, the narrative goes on to broadly tackle whether or not the Cronus Club can or should change the course of history. 
Reading The First Fifteen Lives… it's impossible not to excitedly imagine the near infinite future of Moira X storylines that can stem from the character's mutant revelations in House of X #2. Not only is their fertile ground to explore Moira's ten different paths, but there's the context of the world around her, experiencing unique shifts in history based on Moira's own actions. 
One of the most compelling components of The First Fifteen Lives is how challenging it is for a single individual to change the course of human history – and this is (seemingly) without the restrictions of Moira's "10" reincarnations. Hickman's approach is a bit different, as Moira X's efforts to save mutantkind have huge ramifications for the timeline, whether it means Magneto conquering the world, Apocalypse conquering the world, or Moira covertly assassinating the Trask bloodline. 
Regardless of its point of origin, I love the storytelling potential of this sci-fi concept and spin on time-travel narratives. If you enjoyed House of X #2, I highly recommend giving The First Fifteen Lives of Harry August a read as well!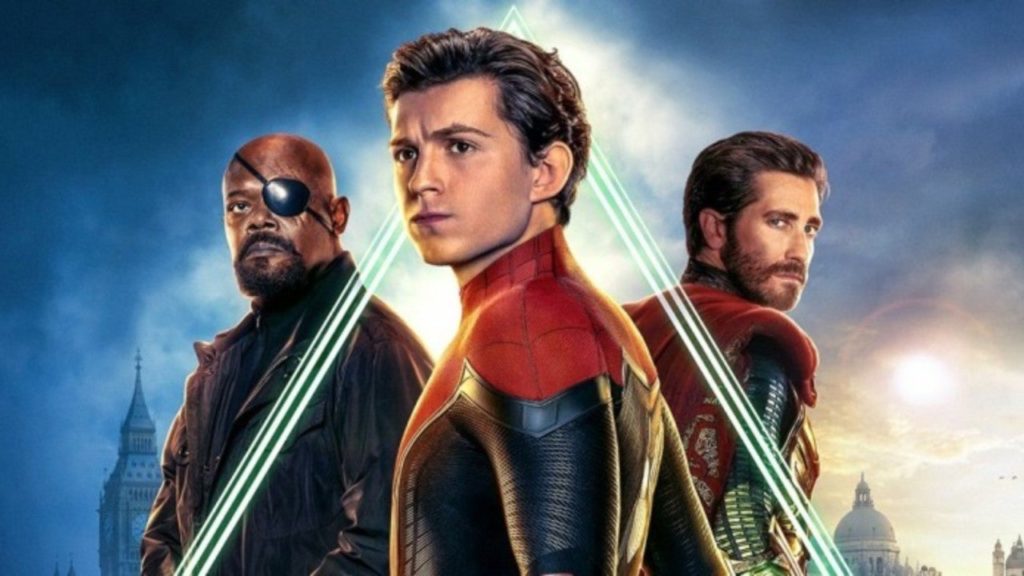 Marvel Cinematic Universe
TREND: S
pider-Man Movie Madness
It's been a whirlwind few weeks for Spidey fans, as Sony teased projected Spider-Man universe projects before finally coming to (inevitable) terms with Disney about one more Spider-Man movie set in the MCU.  
The build to Peter Parker's return to the MCU has been well documented, but the prior day's activities, including a proposed Madame Web addition to the shared Spider-Man universe were way more fascinating. Seriously, check out this wackadoo list: 
Morbius

 

Venom 2

 

Spider-Man (MCU)

 

Into the Spider-Verse 2

 

Into the Spider-Verse spinoff starring Spider-Gwen

 
*Nods head, checks out* 
Kraven

 the Hunter

 

Black Cat

 

Silver Sable

 
*Ok, starting to stretch it out, but I can see two out of three here. Silver Sable doesn't make a ton of sense to me, but maybe I've just never found the right story with her* 
Nightwatch

 

Silk

 

Jackpot

 

Madame Web

 
*I feel bad including Silk in this batch, but Wha… Huh? I'm 50% struck dumb with excitement (Silk, Madame Web) and 50% baffled (literally had to look up Nightwatch, so props Sony!). 
Much like DC's endless slate of movies in development, let's reserve judgment until some of this lineup starts getting actual release dates and trailers. Nonetheless, it's an eye-opening glimpse into what a Sony-driven Spider-Man extended universe might look like… I have seen the future, and it is weird. 
As for the MCU return, I'm guessing Death of Spider-Man is out of the question, unless Disney wants to pull the ultimate middle finger in the face of Sony. If this is well and truly the end for Peter in the MCU, though, that means Marvel will have to come up with a way to write him out of the universe, without offing him.  
My pick? Doctor Strange sends Spider-Man to a separate reality where his identity remains secure.
Or better yet… Peter warps to Marvel 2099! 
LOVE OF THE WEEK
Youtube comments have developed an earned reputation for bad behavior over the years, but I've been pleasantly surprised to find just how many CBH channel comments are full of cool fan theories and positive feedback. 
Sure there are outliers – my personal favorite is the one that started by telling me "You like BAD COMICS" – but proportionally it's been quite thrilling. 
If you didn't know I had a Youtube channel, come check it out, and leave some wild theories of your own!