This week I give DC Universe Titans a shot, wonder about comic book TV's influence on fans, and remember the first comics I ever bought in a local comic book shop.

Featured Comic Book TV Of the Week –
(Spoilers For Episode One Follow!)
Title: Titans
Season one, Episode one
I find myself advocating more and more for acceptance of art that just isn't designed for you, but I'll be the first to admit, it's a tougher ask to identify this for myself. There's such a glut of available comics and comic book adjacent material available today, that fixating on the items that don't appeal is a vastly unproductive use of limited entertainment free time.  Yes, give everything that looks interesting a fair chance, but don't linger if it's not adding value. There's just too much else to get to.
Support For Comic Book Herald:
Comic Book Herald is reader-supported. When you buy through links on our site, we may earn a qualifying affiliate commission.
Comic Book Herald's reading orders and guides are also made possible by reader support on Patreon, and generous reader donations.
Any size contribution will help keep CBH alive and full of new comics guides and content. Support CBH on Patreon for exclusive rewards, or Donate here! Thank you for reading!
This is a big part of the reason I've toned down coverage of Agents of SHIELD, and to a degree Marvel Netflix. These shows and properties have huge fans, but I've conclusively decided where I stand, and only major changes are likely to change that.
After a single episode (hardly a robust sample size), I expect DC's Titans will fall in the same category. The first episode is a perfectly competent introduction of a post-Batman Dick Grayson (not a girl, not yet a Nightwing), Raven, Starfire, and Beast Boy. Much like the aforementioned Marvel Netflix, the lessons learned from prestige TV are primarily somber atmospherics, taut pacing, and lots of harrowing flashbacks. All in all, it's just self-serious enough to separate itself from CW Arrowverse.
While I was somewhere between intrigued and bored by S1 E1, there's no denying Titans makes interesting choices. I noted this when the trailer hit, but Dick Grayson at the most absolute, well, dickish point in his life is an odd choice for modern DC fans. He's a "loner from Gotham" whose relationship with his partner went south.
Like Hulu's Runaways it's very high school angst. Within the first 10 minutes, Raven's mom is shot in the head, and Nightwing beats a released child abuser near to death. Robin (yes, he's still in Robin costume) is brutal beyond recognition, and clearly this is the point.
These are all Titans becoming heroes. Dick's not the Nightwing we know yet, and he's mad as hell at Batman and the general trajectory of his weird life. Raven has no idea what's going on with her powers. And in the most compelling plot of the first episode, Starfire has no idea who she is or what's going on in her life.
I'm absolutely willing to give the series a few more episodes to see how far it's willing to explore the DC Universe. The focus on Raven could mean a trip to Trigon's realm, and that would be the sort of "off the streets" TV that roped me in. Same goes for literally any reference to Deathstroke the Terminator. Nonetheless, I won't pretend I have my fingers crossed.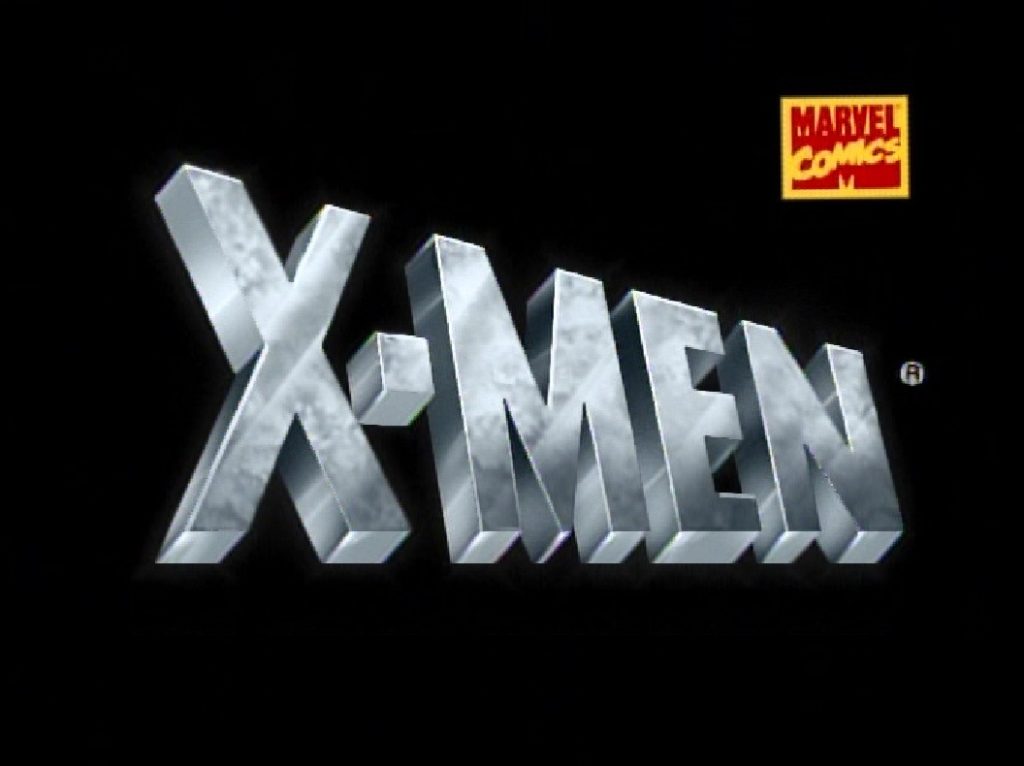 COMIC BOOK TV
TREND: Influencing a new generation of comics fans
While watching Titans, and recognizing that it's very much not a show for me, I began wondering about the impact of the current state of comic book tv on fans growing up with the material today. For me, the biggest influences on my fandom and understanding of superhero stories came from X-Men the Animated Series and Spider-Man the Animated Series.
These were my comics growing up, and more and more I'm seeing similar tastes from a current generation of writers, artists and fans (including of course Batman: The Animated Series, Superman: TAS, and several others in the mix).
Now, the demographics and viewer data may actually back up a similar animated influence pattern today with the likes of Teen Titans Go or Ultimate Spider-Man: Web Warriors. But with the prevalence of the Arrowverse on CW, Marvel Netflix, and now Titans on DC Universe, I wonder how much influence the live action arena has on younger fans.
They obviously aren't intended to overlap tonally, but I'm struck by how much more I enjoyed watching Teen Titans Go! this summer than the new Titans. That said, when I was 13, I may well have thought Titans was the most fascinatingly grim take on heroes that I'd ever seen. I'd have to think the Arrowverse in particular is going to be a referenced as a driving influence on fans in 15 to 20 years. It's the most obviously all ages version of the live action arena, even if Oliver did spend all of season one murdering corporate bigwigs.
There's really no value judgment here (I mean, of course X-Men TAS is the greatest thing ever, but that's beside the point). I'm merely noting that the comic book TV of this time period is likely as big if not bigger in terms of the tastes and attitudes of the next generation of fans. Hope everyone's ready for the big Barry and Iris are siblings continuity twist of the 2030's.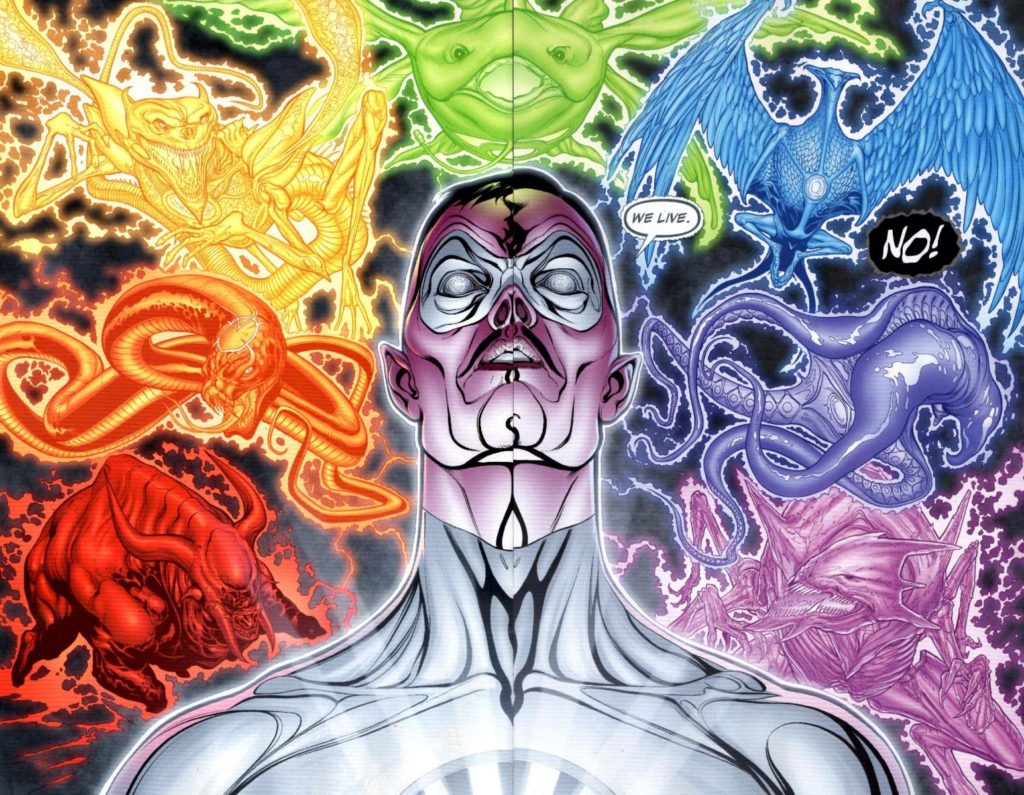 LOVE OF THE WEEK
I finally re-read the first three comics I ever bought this week, and it reminded me how much I love the passion of new readers trying to claw their way into complex comics continuity. I don't necessarily love how confusing that journey can be initially, but the re-reads gave me a refresher on why I started Comic Book Herald in the first place.
When I was really getting into comics for the first time, as a recently graduated, stunningly fit, entry-level worker drone, I snagged a groupon for a buy 2 get 1 deal at a (relatively) local comic book shop.
I'm not sure I had ever actually been in a comic shop at this point in my life, and the stereotypes were in full swing. The owners/staff quite refused to even acknowledge my presence until I was waving my goods in their faces for checkout (the goods: Titans #31, Brightest Day #21, The Flash #7). I left the shop with three Brightest Day tie-ins that only make sense to me nearly a decade later, as I re-read them with hours and hours of continuity under my belt.
My main takeaways from the experience were that comic shops suck (this would change… eventually), DC Comics don't make any sense (this would change… relatively), and Groupons don't really have a future in brick and mortar retail (this would prove surprisingly prescient).
While I certainly wouldn't recommend new fans walk into their LCS and grab three disparate comics off the shelves (again, that's a big part of the reason I work on CBH), I am reminded that plowing through some moments of extreme confusion can have its rewards.