When it debuted in 2003, the hook for Brian K. Vaughn and Adrian Alphona's "Runaways" was the beautifully simple line, "Everyone thinks their parents are evil. What if yours really were?"
In the comic book's glorious first issue, a gang of wealthy misfits banded together by their parent's annual "fundraising" galas witness their parents enact a cultish murder. Enter the series title: Immediately, the children flee their homes to escape the nightmare. As they learn more it becomes clearer that their parents aren't just cult-killers, they're Los Angeles supervillain collective, The Pride. Each Runaway stems from a different sort of villain, with Kingpins, sorcerers, time travelers, mad scientists, aliens, and evil mutants.

All in all, Runaways is a thrilling must-read for any Marvel Comics fan. Unfortunately, the television version released exclusively on Hulu is a husk of that potential, too afraid of looking "silly" with that good, good Marvel comics nonsense to do much of anything interesting.
Related: Comic Book Herald's Runaways reading order
These two things are true: 1) Marvel's Runaways is clearly well-made television, with a great crew and cast and 2) It becomes an increasing chore to watch as the series progresses. As a comic, I find Runaways funny, charming, and an exciting addition to the Marvel Universe. As a show, it's a well-designed bore, and fails to deliver on the source material's promise.
Support For Comic Book Herald:
Comic Book Herald is reader-supported. When you buy through links on our site, we may earn a qualifying affiliate commission.
Comic Book Herald's reading orders and guides are also made possible by reader support on Patreon, and generous reader donations.
Any size contribution will help keep CBH alive and full of new comics guides and content. Support CBH on Patreon for exclusive rewards, or Donate here! Thank you for reading!
Despite vast differences in content, Runaways most resembles AMC's Preacher season one, another adaptation of a beloved comic. Both shows spend nearly all their energy capturing the essence of the beloved characters, and I'd argue both do so rather successfully. Disappointingly, that energy does not translate to forward momentum for the series, as Runaways and Preacher instead craft a "Season Zero." That means ten hours of viewing just to get you to the meat (ok, given Preacher's plot arc, that's a bad choice of words).
After the first three episodes were released, I wrote a piece for CBR about all the ways the TV show changed for the worse from the comic. I felt a little guilty about this – generally speaking I want media to change from the comics in interesting and strategic ways – but nearly everything I called out in that piece continued to be a problem as the series progressed. Most notably, Runaways runs scared from that silly, silly Marvel Universe nonsense that made the comic so appealing in the first place. And it's a problem we see over and over again in Marvel TV.
Comics Vs. Comic Book TV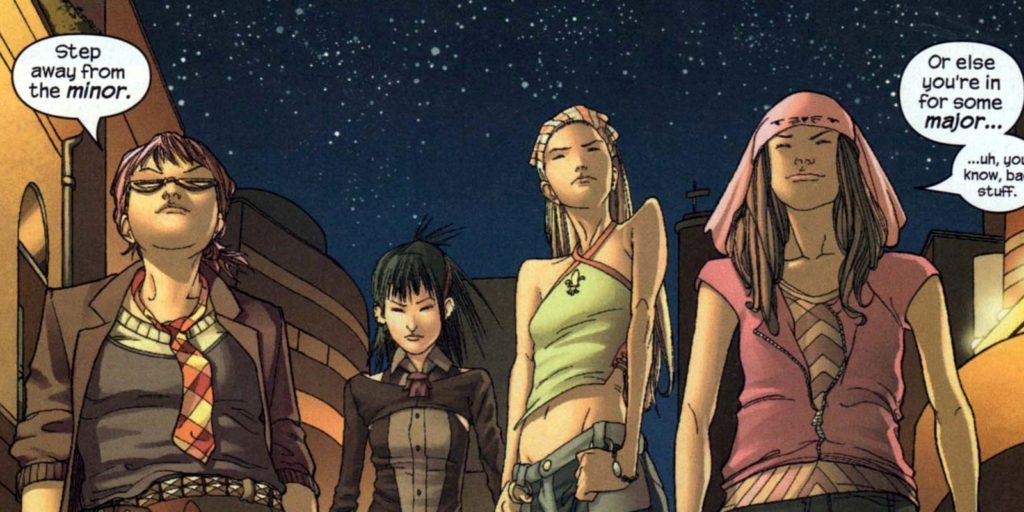 Comics can just do so much more than TV. If you read really any comic book criticism, or listen to discussions of comics, you'll frequently hear the refrain that creators are "Telling a story only comics could tell." It's a platitude, and I've often found it strange. After all, can't TV replicate almost every artist's design or creative team's storytelling choice? Aside from structural components inherent to the comic book page (think: The impact of Watchmen's 9 panel grid), TV is extremely well suited to take stories "only comics could tell" and tell them with audio and production. Shouldn't this actually be an improvement?
Yet, so often I'm finding comic book TV can't hold a candle to comics. I don't know why it took me so long to identify this clear gap, as it's essentially a version of the all too common "The book's better than the movie."
I've made it no secret that I think Marvel TV is in dire straits. Defenders was supposed to be the big "Avengers" moment for Netflix Marvel, yet the series petered out in attention and quality. Marvel's TV enterprises have gone from the shocking thrill of Daredevil and Jessica Jones' season one to "fine, if you're into that sort of thing."
The additions Runaways makes to the narrative are antithetical to the source material. A near equal amount of time is given to the children's "super villain" parents, yet they're watered down "realistic" versions of their comic book counterparts. I don't think any viewer would argue against more well-rounded parents – they are absolutely deeper – but reducing the fantasy elements make them inherently less interesting.
More importantly, without the big, ridiculous Gibborim-monsters (some of Alphona's most enjoyable art reveals on the page), the parent's motivations are actually more muddled and harder to defend. It's simple really: Marvel fans like Marvel Universe stuff. The more of that you take OUT of the equation, the less interesting the story becomes.
At the end of the day, there's too much culture and media pulling at audiences today to play it safe. In a lot of ways, Runaways is a victim of chronology. If this perfect soundtrack and teen drama was released in 2003, it would have been my favorite show on television. As it stands, it's a distraction from 1,000 other sources of entertainment taking greater chances.
Marvel Cinematic Universe Power Rankings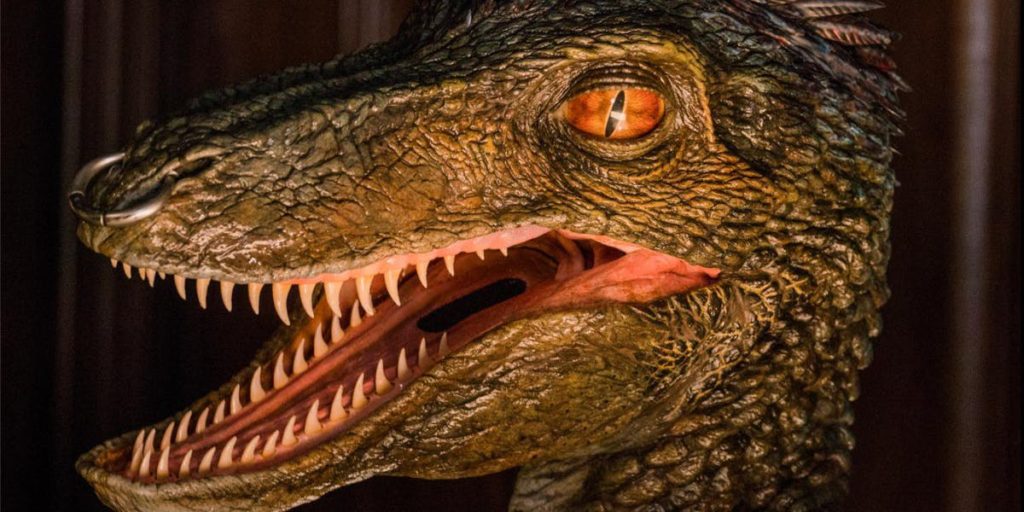 Every time a new Marvel movie or TV series is released I like to update my Marvel Cinematic Universe power rankings. As we hit 20+ entries, I've broken the power rankings into tiers that started with my Dr. Strange review.
Tier 1: The Best
1) Avengers
2) Alias aka Jessica Jones
3) Guardians of the Galaxy
4) Captain America 3: Civil War
5) Thor: Ragnarok
Tier 2: Great
6) Captain America 2: The Winter Soldier
7) Spider-Man: Homecoming
8) Daredevil (Seasons 1 & 2)
9) Iron Man
Tier 3: Good
10) Guardians of the Galaxy Vol. 2
11) Iron Man 3
12) Avengers 2: Age of Ultron
13) Captain America: The First Avenger
14) Doctor Strange
15) Ant-Man
Tier 4: Mixed Feelings
15) Runaways
16) Luke Cage
18) Thor 2: The Dark World
19) Defenders
Tier 5: I'll Watch With a Comic In Hand
20) Thor
21) Agents of SHIELD
22) Agent Carter (Season One, pretending Season Two didn't happen)
23) Incredible Hulk
Tier 6: Nope
24) Iron Man 2
25) Everyone in your house has the flu and you're trying super hard not to get sick but good luck
26) Iron Fist
+