There have been a lot of questions lately about what exactly is going with Marvel Digital Comics Unlimited. Marvel's recent website redesign has had a relatively drastic impact on the digital subscription service. Let's take a look at what's going on:
Is Marvel Digital Comics Unlimited Still Available?
On or around February 12, Marvel.com relaunched a new look for the Comics section of their website.
Update – 3/8/13 – Marvel has since updated the site even more in conjunction with the release of their new Marvel Unlimited App. That post will provide the most current information, although this overview is still applicable. 
Update – 10/10/14 – For the latest on Marvel Unlimited, here's my take on whether Marvel Unlimited is worth it in 2014.
As a whole, I'm a fan of the more modern, sleeker web design. But one thing MDCU subscribers will notice very quickly is that the MDCU catalog is no longer readily available through the site's navigation bar.
Support For Comic Book Herald:
Comic Book Herald is reader-supported. When you buy through links on our site, we may earn a qualifying affiliate commission.
Comic Book Herald's reading orders and guides are also made possible by reader support on Patreon, and generous reader donations.
Any size contribution will help keep CBH alive and full of new comics guides and content. Support CBH on Patreon for exclusive rewards, or Donate here! Thank you for reading!
Whereas before the site redesign you could simply mouse over 'Comics' and see a clickable 'MDCU' option, the new design does not offer any dropdown menu for 'Comics' subcategories.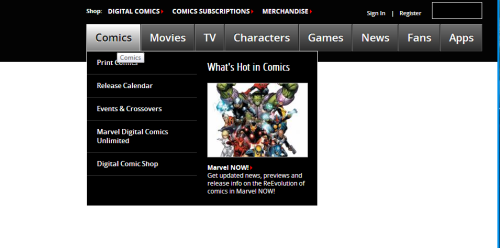 Not to worry, though, you can now just click 'Comics' and find 'MDCU' listed as a clickable option from that page.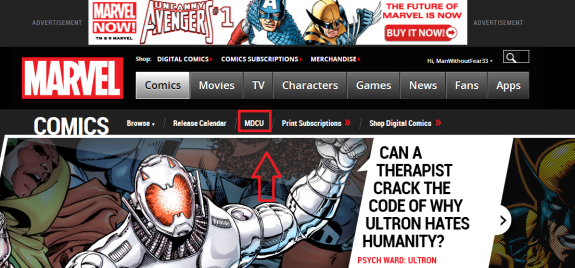 So you go ahead and click that and of course that solves all your… problems… wait, what?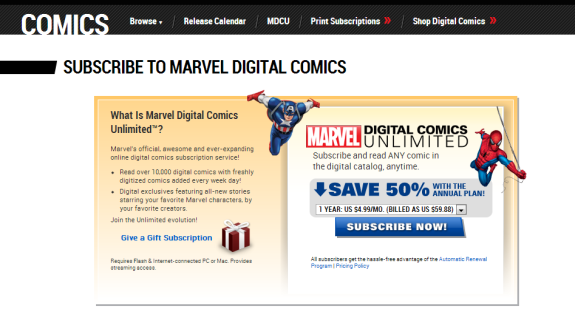 I mean, I'm on record as saying Marvel Digital Unlimited is a steal for the price, but I don't think I want to pay again just for kicks.
Don't bother looking around this page for more information thinking there must be a mistake, either. Whether you're signed in or not, this is all you'll get for the MDCU section – the opportunity to purchase MDCU as a gift or to resubscribe (if you're already a subscriber of course).
Originally this page had a message to the effect of "Don't Worry MDCU subscribers, we're working on an all new MDCU section."
That message has disappeared within a week.
It's around this time that panic might begin to set in. Let's take a moment for some words of wisdom.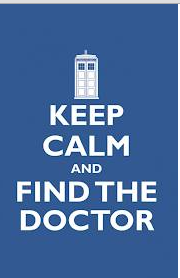 How To Find Comics Available in MDCU
Fortunately, the solution is very simple. You're just going to use the 'Browse' option within the 'Comics' section.
Go ahead and click 'Series' (or however you're used to navigating MDCU comics), and you'll get a bunch of featured new comics that sure as heck are NOT available in Digital Unlimited.
This is ok, and honestly it makes sense. Marvel wants to promote their newest titles and they'd rather you spend a fresh $3.99 on Superior Spider-Man than read your digital Spider-Man: Blue for a tenth of a cent on the dollar.
Just scroll past all the shiny new comics (but… but… All-New X-Men!) until you hit the 'Series Index.' Here you'll find basically every comic in the history of the Marvel Universe.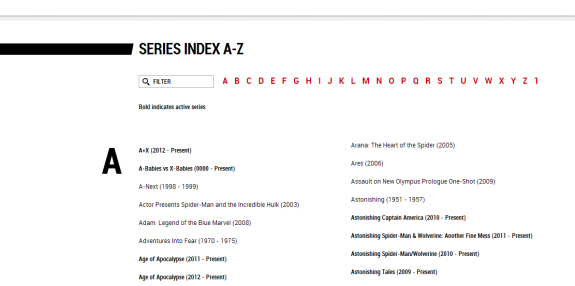 From here it's mostly business as usual, with one caveat: You know how before all the comics you could click on were a part of MDCU? Well that's not the case anymore – this series index includes even comics that are not a part of your digital subscription, a la those brand new series mentioned above.
No worries, though; Marvel includes an MDCU filter when you click on a series so you can make sure you're only accessing readable digital comics.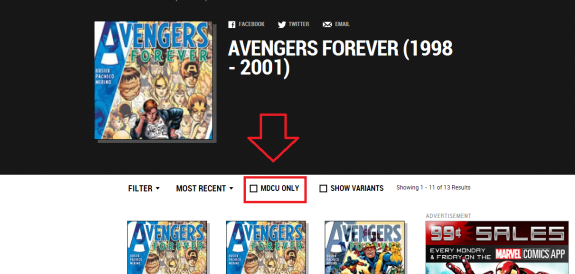 Click that, and you'll have all your available digital unlimited comics for the series. Except, well, that's not the end of it. You'll quickly notice that things are different.
OMG Marvel What Have You Done
Up to this point all the immediate sense of outrage has been unfounded. Marvel DID NOT get rid of MDCU, and you HAVE NOT wasted all your money on the service.
But from here on out there are some seriously troubling mishaps. In a lot of cases, you just won't be able to believe they've done this (language, kiddos!).
If you've been a digital subscriber for any period of time, one of the first things you'll notice is that ALL YOUR SAVED ACCOUNT INFORMATION IS GONE.
No, really. Remember that time you spent checking off comics as read so you'd know where you'd left off? Or maybe the time you spent adding comics to your 'Must Read' list?
Yeah. All gone.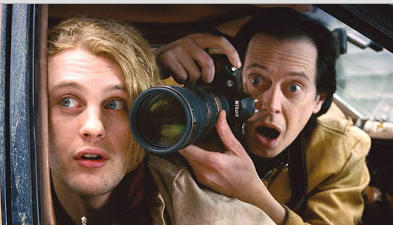 But, I mean, surely it's not REALLY gone. Right? Can't you go to your account details and see all your MDCU information like old times?
Great point. We'll just go back to our account details and… ALRIGHT! Technically, still there!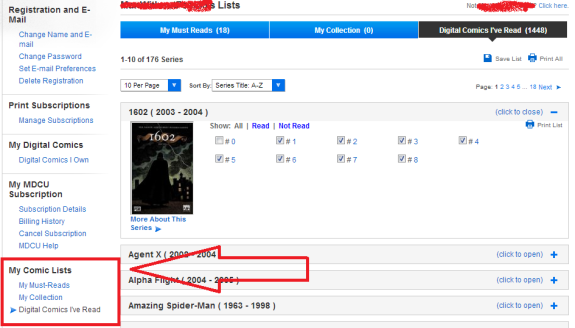 So even though there is a current disconnect between browsing comics and your MDCU account information, my hope and thinking is that IT'S TEMPORARY.
The fact that Marvel still clearly has this information in a database somewhere is very positive. Theoretically, it's just a matter of applying that information to the comic page templates and letting logged-in subscribers see their 'Marked as Read' saved details right away.
This – hopefully temporary and minor – inconvenience aside, you can just click on the comic of your choice and click 'Read Now' if it's an option in the unlimited catalog.
Marvel's making a much bigger – and smarter – push for you to actually buy the digital issue, but your subscription still allows free access.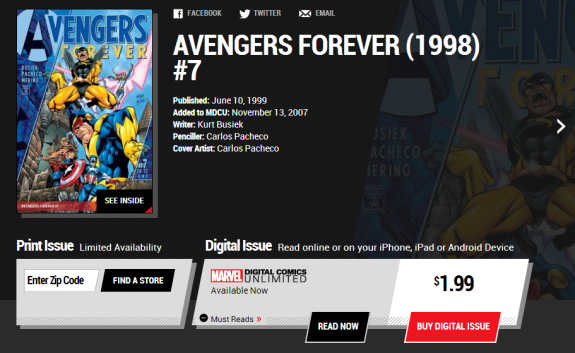 And now, after all that, we can FINALLY sit back and enjoy some comics!
The MDCU Beta Reader Post-Redesign
How has Marvel's flashless beta reader been affected by all these changes?
The most obvious change is that comics no longer open on the 'reader.marvel.com' subdomain. They're still housed there (checked the source code; trust me, I'm a scientist), but when you click 'Read Now,' you'll get your comic opening in a modal window over the website.
This won't seem like the ideal way to read your comics on a desktop, so go ahead and click that full-screen icon in the lower right hand corner.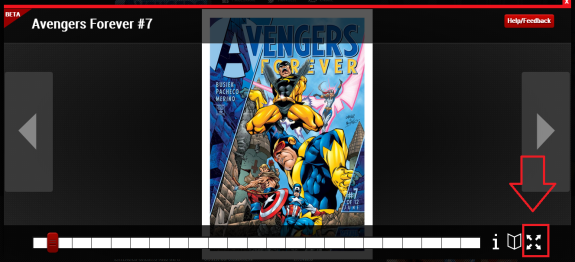 Much better. As I mentioned in the original look at the MDCU beta reader, from here you'll want to turn on smart-panel reading (still not the default for some inexplicable reason).
When reading on an iPad (and yes, the Beta works quite well on the iPad), you won't have to worry about full-screen, that's the default setting.
There are still plenty of Beta reader concerns – Crazy long load times, the 'Next Panel' arrow lingering on the page after every click, the fact that Marvel's smart-panel reading is nowhere near as consistent as something like Comixology – but end of the day the Beta Reader still works.
Is the new Beta Reader better than Marvel's old flash reader?
The short answer: Not really, at least not yet.
If you're just sitting on your desktop, I'd still roll with the old reader, unless you're interested in providing feedback on the Beta edition. If you just want to enjoy a comic, the flash reader provides a little more flexibility with viewing panels and is less likely to crash your internet (as I've had readers express concern with… to put it mildly).
That said, the Beta Reader exists to do away with that whole "Viewing MDCU on iOS" problem, and it's doing that quite well. If Marvel announced tomorrow that it's no longer in Beta, I'd be shocked, but in the meantime, it's worth remembering this is a test product that will continue to improve.
As a reminder for anyone who wants to switch between the standard flash reader and the new Beta Reader, here's where you can find the option in your account settings.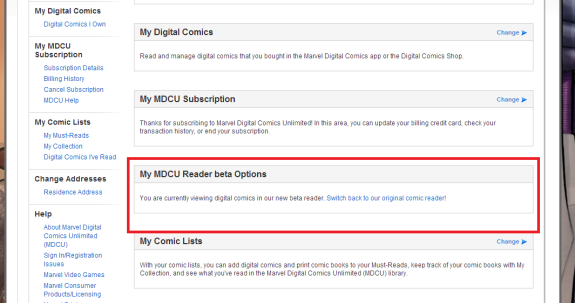 So Where Does Marvel Digital Comics Unlimited Stand Currently?
The state of MDCU is not nearly as catastrophic as it might have seemed at first glance. Although the change takes some getting used to, it's nothing you don't see online all the time with the likes of Facebook.
So while MDCU is working, the hope here is that Marvel does respond to perceived problems the same way Facebook does every time users freak out over a change.
From what I can tell, the biggest needs for MDCU subscribers are as follows:
 Including account information on the comic series page. The 'I've Read It' and 'Must-Read' Features were very useful. Ideally these come back with a revamped MDCU subscriber section.

 It should be easier to continue reading comics in a series. In my example above of Avengers Forever #7, I'm given 4 comics as suggested reading. None of them are Avengers Forever #8, and you're not able to continue straightaway to that comic from the Beta Reader. This is a simple request, but I'm guessing 97% of comic readers like to read issues sequentially. We can't all be William Burroughs.
Make those two changes and we're basically back where we started, which should be fine by most MDCU subscribers. Add an interactive social community surrounding MDCU, and you're light-years ahead of the competition, Marvel.
Why Marvel Has Very Little Reason To Fix MDCU Problems
In reality, any time you're concerned with MDCU issues, it's important to remember one small thing:
Marvel has no competition in the digital library subscription field.
Zilch. Nada. Not a one.
We can thank DC for this as they seemingly just Don't Care about digital. As far as I can tell (and if anyone knows otherwise, YELL AT ME IN THE COMMENTS), DC offers nothing similar to MDCU.
I've written elsewhere about DC's digital failures, but they're really kind of amazing. Their entire digital strategy seems to be "Let people pay for single issues on Comixology."
They even treat digital like a bastard step-child on a SEPARATE WEB DOMAIN. This is essentially breaking rule #1 of smart online strategy.
I could go on, but the point is this: Marvel looks PHENOMENAL in the digital space when compared to DC.
The fact that they even offer MDCU is so far beyond what DC has mustered that the overlords at Marvel can basically sit around and count their Avengers money and NEVER DO ANYTHING AGAIN. They'll still be winning the digital race.
Obviously, I hope this isn't the route they choose, and they can continue to earn both money, and probably more importantly, big-time fan loyalty with a quality MDCU option.
But every time I get frustrated with compressed word balloons flying off the panel, or smart-panel reading that ruins the sequential story-telling, I basically have to remind myself that the incentive to make these changes – financially – is next to none.
And then Marvel wins again – because now I'm blaming DC's lameness for all my problems.
What Am I Missing?
Have anything you want to talk about regarding the new MDCU, or problems with your digital subscription? Let me hear about it in the comments and I'll definitely keep the conversation going.
Additionally, if you know anything about other comics publishers offering a similar library-like option, let's hear about that – don't want the big 2 to be hogging all the attention if someone else is doing it better.
Related articles