This book is the little book that could. Right from the beginning I was intrigued as to how well a stand alone Magneto title could possibly do. But month after month, I have been pleasantly surprised to it being a proper comic book. This week's issue is no different, delivering its story heavy with the overtone of the looming Marvel event, AXIS.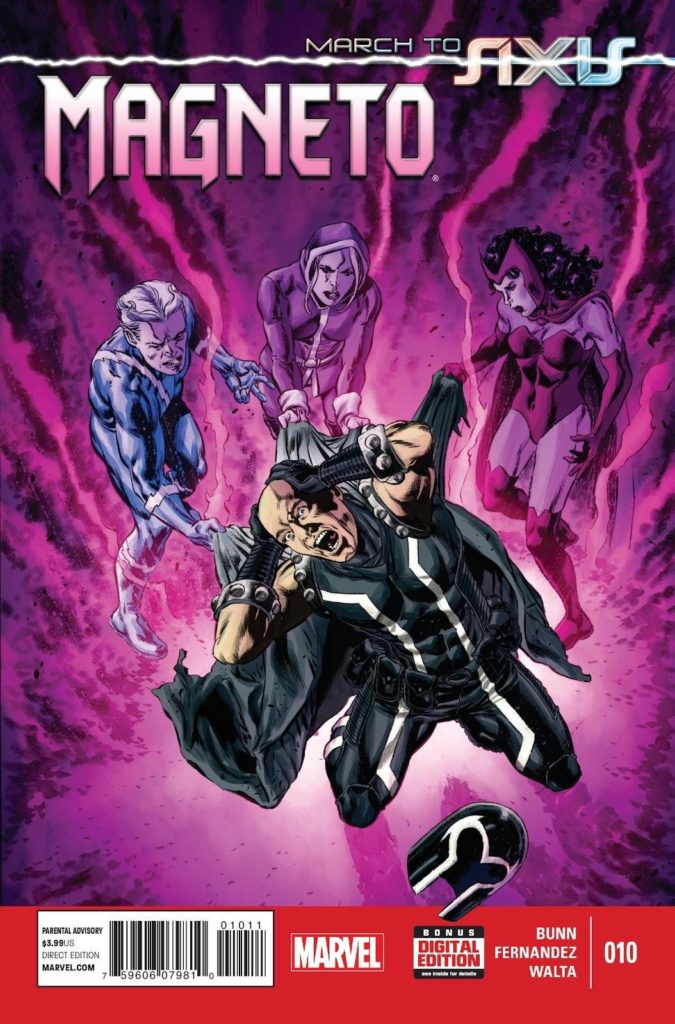 Mike Perkins and Andy Troy do a great job of giving the overall feeling of the story told through the cover. Magneto is a man that is constantly haunted by his past, as can be attested to the multiple times he changes his tune from good to bad in the course of his character's publication history. His children, Wanda and Pietro, and his most vibrant flame, Rogue, stand over a clearly disturbed Magnus, which makes for a great image.
Cullen Bunn has been at the helm of this book since it's debut in March of this year. Bunn has singlehandedly put Magneto on the path of righteous vengeance, as he perceives it. This has taken the character into some unseemly areas, tackling people like The Purifiers, and finding other groups that have done wrong against mutantkind and punishing them. I have said before that his quest is very 90's Punisher in style, but with more of an underlying pretense. The past that haunts Magento is filled with bad choices, that resulted in horrible consequences, where as Frank Castle enacts the same type of 'justice' a lot less burdened by choice or consequence.
This quest has brought him right to the door of the Red Skull, who has been turning wheels for sometime in the Avengers titles, leading up to this new event, AXIS, which starts very soon in the pages of multiple Marvel comics. Seeing Magneto in the same panels as the Red Skull is a treat that has only happened a handful of times in comics, and these two powerful, determined men bring a lot of weight to the story. Even though Red Skull has Magneto at a disadvantage, with him being tied up and subjected to the Red Skull's new found powers after he grafter Professor Xavier's brain to his own. This allows the Red Skull to project horrible images in the memories of Magneto, which makes for some interesting panels.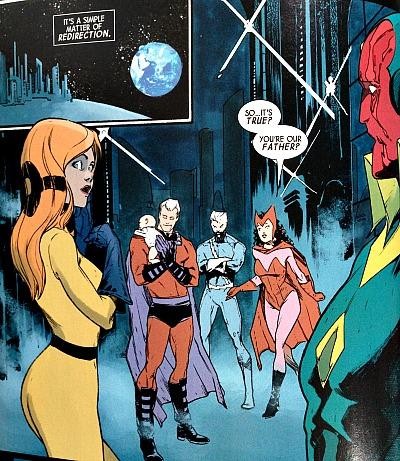 Recapping the events of Vision and Scarlet Witch #4 (Please Allow Me To Introduce Myself, 1983), Magneto is thrust into the events of his past when he reveals Quicksilver and The Scarlet Witch that he is their father. But Red Skull is manipulating these memories to make Magneto crack, and when he resists it creates beautiful sequences. The trip down memory lane is both poignant and foreboding, as Red Skull is poised to bring some interesting times to the Marvel universe. Fun fact about the end reveal in this comic, you can see the other side of the events unfold in Uncanny Avengers #24.
Support For Comic Book Herald:
Comic Book Herald is reader-supported. When you buy through links on our site, we may earn a qualifying affiliate commission.
Comic Book Herald's reading orders and guides are also made possible by reader support on Patreon, and generous reader donations.
Any size contribution will help keep CBH alive and full of new comics guides and content. Support CBH on Patreon for exclusive rewards, or Donate here! Thank you for reading!
The "Best There Is":
Cullen Bunn really knows what he wants to do with this comic, and it shows. Personally speaking, I have never been a fan of the character Magneto, especially because of his constant changes in the marvel universe from good to bad, from Erik to Max, from Xorn to not Xorn. But this story has started to tip my scale in favor of Magneto, and I put all that blame squarely on Bunn's shoulders.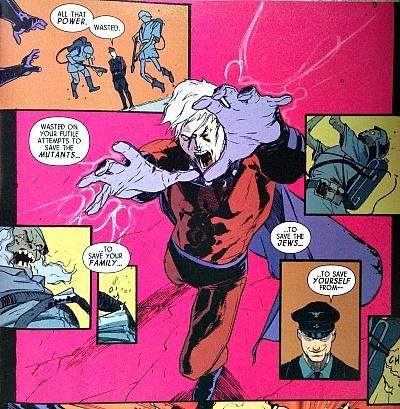 The "Isn't Very Nice":
The art in this book is a little all over the place. While the memory sequences all have their own flair to them, which is nice, the book on a whole feels a little confused as to what artistic voice it really wants to portray. A minor qualm against an otherwise stellar comic.
CBH Score: 4 out of 5
[schema type="review" rev_name="Magneto #10″ user_review="4.0″ min_review="0.0″ max_review="5.0″ ]