That a movie can intelligently reflect big picture racial politics and simultaneously have me turn to my wife mid-battle and squeal "THEY BROUGHT RHINOS" is nothing short of miraculous. Nonetheless, that in a nutshell is Marvel's Black Panther from director Ryan Coogler, the third straight perfect game in his cinematic ascent (following Fruitvale Station and Creed), and the third straight gem released in the Marvel Cinematic Universe.
*Spoilers for Black Panther follow*
The coolest revelation about Black Panther – by far – is that it gives audiences something *real* to talk about. For all their success and pop culture dominance, MCU movies are not known for thematic or philosophical heft. Sure, fandom can debate #TeamSteve or #TeamTony, but the ramifications of policing rogue superpowered squads are strictly in the realm of fantasy. Good Marvel movies entertain, but good Art (with a pretentious capital A!) makes you think.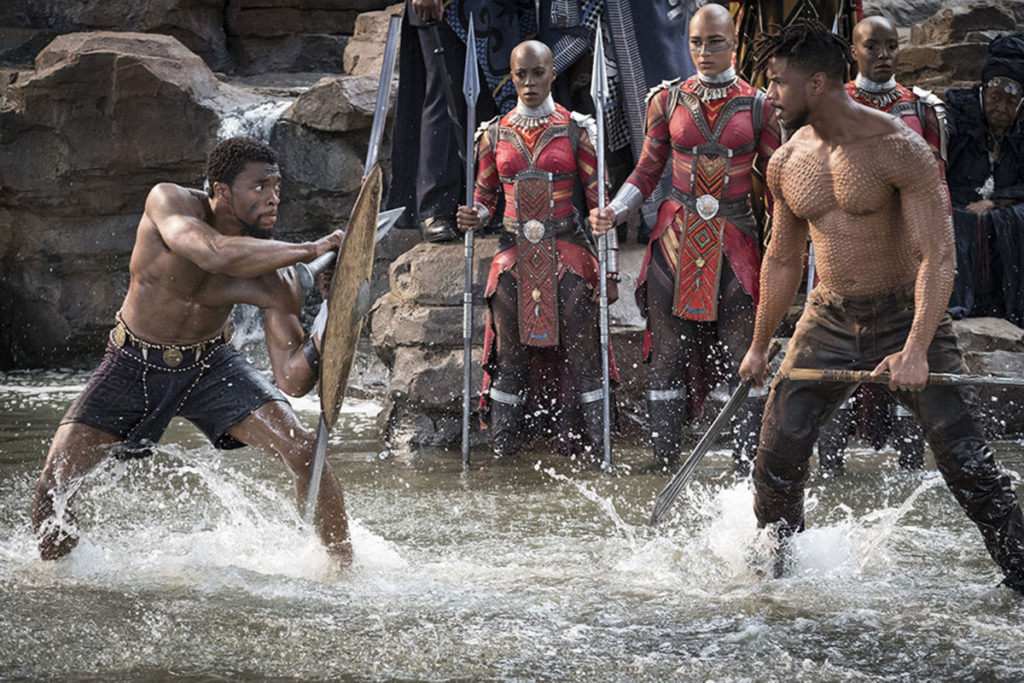 Black Panther is quite good at raising hard questions, playing out the conversation on screen without pretending to have simple solutions. The debate about Wakanda's responsibility to defend people of color around the globe between Erik Killmonger (Michael B. Jordan) and T'Challa (Chadwick Bosemon) is poised to embrace discussion well after the final credits tease what's up next. The heft of the issue is simultaneously fiction and our reality.
This is a large part of why Black Panther is so good. Yes, T'Challa and Killmonger fight, first brutally in ritual combat, and later more fancifully in full Black Panther attire, but it's the war of ideas that stands as the most compelling.
Support For Comic Book Herald:
Comic Book Herald is reader-supported. When you buy through links on our site, we may earn a qualifying affiliate commission.
Comic Book Herald's reading orders and guides are also made possible by reader support on Patreon, and generous reader donations.
Any size contribution will help keep CBH alive and full of new comics guides and content. Support CBH on Patreon for exclusive rewards, or Donate here! Thank you for reading!
Marvel's "Villain Problem" will remain a cut-and-paste criticism for years to come (and in many ways they've earned it). Nonetheless, Black Panther features one genuine superstar villain and one sixth man of the year contender.
Jordan's portrayal of Killmonger as an emotionally wounded, physically unstoppable would-be king is immediately one of Marvel's most iconic foils. While it is not hard to side against the Red Skull, it is to Coogler and Jordan's credit that there is significant truth to Killmonger's grievances. The power of Killmonger in comic book appearances like the classic "Rage of the Panther
" is that he can rival T'Challa in war as well as inspiration. Time constraints dictate that we don't get to see as much of MCU Killmonger's stealing of hearts and minds, but we do see Wakanda nobles and War Dogs very much aligned with his desires. Killmonger is too bloodthirsty and merciless to be the King T'Challa would be; all the same, the man has a point.
More clearly relegated to "comic book villain" status, even Andy Serkis' manic Ulysses Klaw (I refuse to use the embarrassing Klaue spelling of the MCU) makes a deliciously sinister meal of his screen time. From his bad Soundcloud joke to his absurd request for car chase beats provided by Kendrick Lamar and Vince Staples, Serkis' Klaw brings more energy than the combined MCU waste heap of Ronan the Accuser, Malekith, and Baron Von Strucker.
It's hard to ignore that much of Marvel's recent jump in quality correlates to entrancing villains matching an already loaded cache of heroes. Killmonger and Klaw join Hela, Grandmaster, and Vulture among a delightfully varied resurgence in nastiness.
All that's before we even get to the heroes.
Original Origins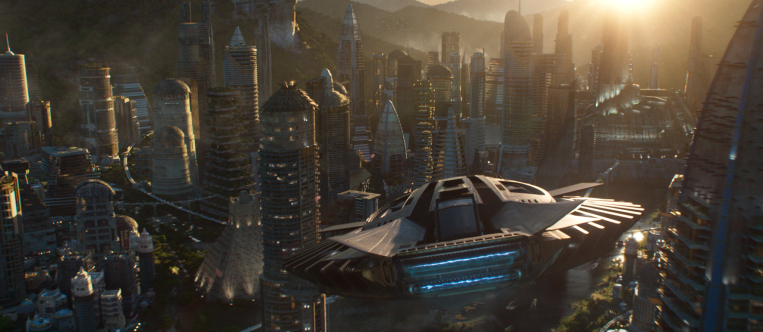 Given the prevalence of origin stories and the backlash against their tropes, it's incredible that Black Panther delivers an origin story that promises engaging new developments at nearly every step. The origin is so compelling, and the characters and world so captivating, that I wanted to learn as much as possible about *this* Wakanda.
Historically, this has not been the case. Introductions to Black Panther are all too frequently tied in to visits from "Western" heroes, and the view of Wakanda is foreign, strange, and muted. Whether it's the Fantastic Four traveling to Wakanda and referencing all the Jungle Adventure movies it reminds them of, or Everett Ross bringing his confused outsider's perspective, Wakanda is so consistently part of "the other."
In Black Panther the "origin" of Wakanda is told as a bedtime story rooted in a blend of mythology and truth. Better still the first visual introduction to the nation is a Star Wars-esque wide-eyed excitement, soaring over the unparalleled blend of technology and isolated African life. The effects of Black Panther's representation are astonishing, creating a true cultural moment no Marvel movie to date can rival. On top of that, a nearly all-black cast, starring empowered women across the board provides unique perspectives, settings, and story. This origin couldn't help but feel original.
Rooting Black Panther largely in Wakanda helps stylistically and visually, but it also means the film cannot rest on the templated laurels of Marvel origin stories. Sure, there's a "reverse hero" villain and a tragic loss of family to overcome, but this movie is not just T'Challa's story, it's the origin of a whole nation. Mix in instantly captivating characters like Shuri, the Dora Milaje, and Nakia, and Black Panther is full of more rich storytelling prospects than you could fit in Wakanda's vibranium vaults.
Black Panther feels like the start of something special rather than a continuation of something successful, and that's an astonishing feat in the Marvel Cinematic Universe. The MCU is 18 movies into a decade long run, and somehow improving with age. Despite all that continuity and shared world-building, I can't shake the feeling a movie-goer could walk into the theater cold and enjoy Black Panther. And expect spinoffs and sequels within this world!
Where Does Black Panther Rank in the Marvel Cinematic Universe?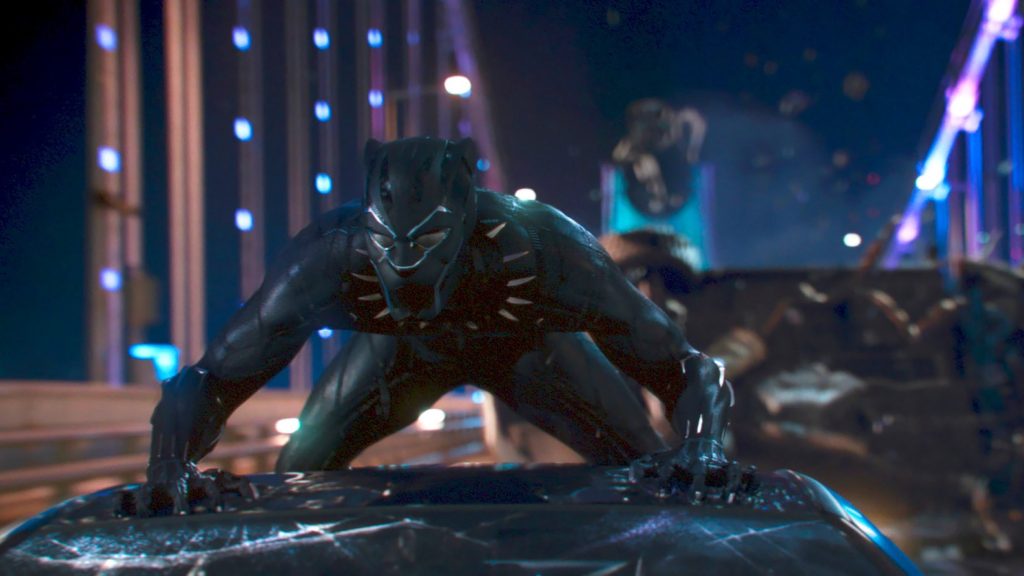 Tier 1: The Best
1) Avengers
2) Alias aka Jessica Jones
3) Guardians of the Galaxy
4) Captain America 3: Civil War
5) Thor: Ragnarok
6) Black Panther
Tier 2: Great
7) Captain America 2: The Winter Soldier
8) Spider-Man: Homecoming
9) Daredevil (Seasons 1 & 2)
10) Iron Man
Tier 3: Good
11) Captain America: The First Avenger
12) The Punisher
13) Guardians of the Galaxy Vol. 2
14) Iron Man 3
15) Avengers 2: Age of Ultron
16) Ant-Man
17) Doctor Strange
Tier 4: Mixed Feelings
18) Runaways
19) Luke Cage
20) Thor 2: The Dark World
21) Defenders
Tier 5: I'll Watch With a Comic In Hand
22) Thor
23) Agents of SHIELD
24) Agent Carter (Season One, pretending Season Two didn't happen)
25) Incredible Hulk
Tier 6: Nope
26) Iron Man 2
27) Teenagers talking loudly in a crowded theater
28) Iron Fist
10 More Thoughts On Black Panther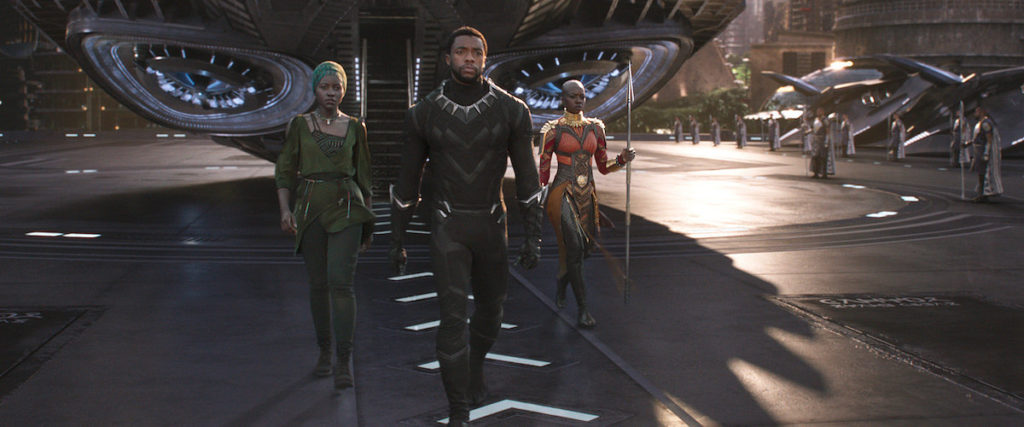 Don't Kill 'em all T'Challa!
If weak villains is MCU Crit 1A, then killing off the vast majority of supervillains is Crit 1B.
Marvel Studios has an odd, awful habit of ending all their movies with the big death of the bad guy. Ironically this is part of what made Black Panther's role in Captain America 3: Civil War so exciting; T'Challa saves Baron Zemo from death.
To his credit, T'Challa tries again with Killmonger, even after nearly ending his life and stealing his nation from under his feet. Unfortunately, it wasn't to be, and Marvel tosses Killmonger and Klaw into their disturbingly callous discarded villains pile.
There Is No Mandarin Award: 2018
Since we're on the topic of executed villains, it's time to crown a new annual "There Is No Mandarin" award winner. The award goes to the Marvel villain most thoroughly wasted in service of the plot, named after the honorable Ben Kingsley's turn as a drunken imposter posing as Mandarin. Previous winners include:
2013: The (Not) Mandarin
2014: Ronan the Accuser
2015: Baron Von Strucker
2016: Cottonmouth
2017: Surtur
The early voting this year goes to Ulysses Klaw, gunned down before he could even send us the link to his Soundcloud mixtape. Yes, Klaw's death serves a plot purpose, but so would have his capture. And now he'll never transform into living sound!
Obviously, with Avengers: Infinity War and Ant-Man & Wasp on the horizon, these awards are subject to (very likely) change.
The Fall and Rise of Man-Ape
If you need proof that the world has in fact progressed since the early 2000's, look no further than the animated Ultimate Avengers 2: Rise of the Panther
, in which Black Panther fights the Man-Ape of the White Gorilla tribe. The character of M'Baku, a surprise comedic highlight of Black Panther, is nothing more than an angry rival chieftain with a grotesquely antiquated villain's moniker. He's also a stooge of that familiar "colonizer," Klaw.
Credit where it's due, the first time I remember Man-Ape's revival as a viable character came at the hands of writer Reginald Hudlin during his "Who is the Black Panther
" story arc with John Romita Jr. M'Baku is still a bit bafoonish, but Hudlin began the process of imbuing him with charm and personality, and Black Panther has now perfected the design.
Handing My Mom Some Ta-Nehisi Coates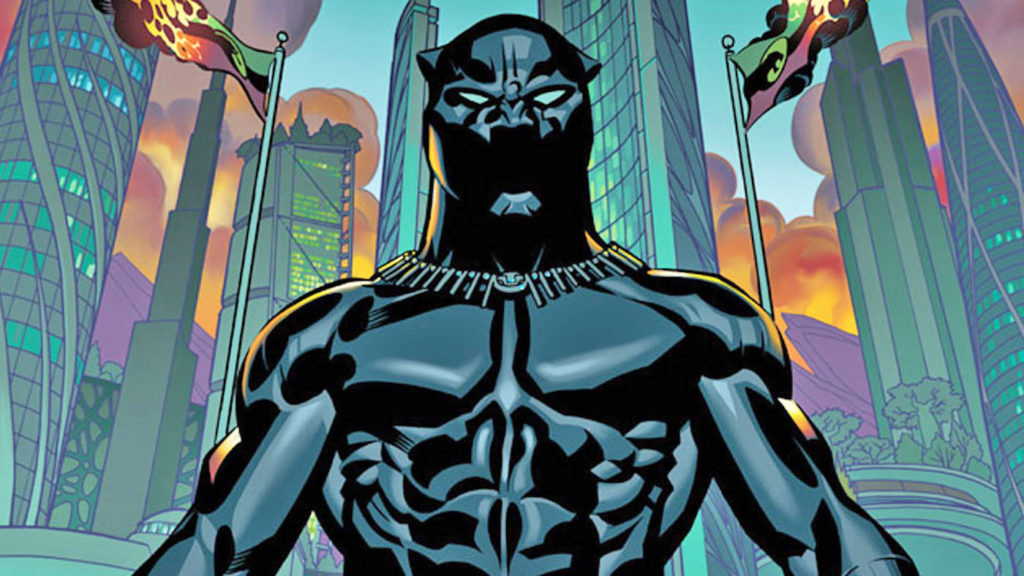 My favorite thing about Black Panther may well be the fact that my mom walked out of a theater with a copy of Black Panther #1
by Ta-Nehisi Coates and Brian Stelfreeze.
As I said to her when she mentioned, that's a cold shower of an introduction to comics (I even wrote extensively about how the Coates' run connects to long-running continuity). Still, I love that somebody in PR is at least trying! I didn't have this promotion at my own theater by the time I saw the film, but I'm consistently astounded at how removed comic books feel from biggest source of entertainment in the world. This feels like a small start!
Punch Him Shuri!
Shuri was a joyous highlight of the film, although my familiarity with the comic book character did leave me wanting:
Her to actually challenge T'Challa for the right to serve as Wakanda's Black Panther
Her to surprise Killmonger by matching him in physical combat when her shocker gauntlets expired
Sure, this would have been a bit much on top of Shuri's role as the genius Q of the Black Panther universe, but the once and future queen aspiring to the role of Wakanda's supreme protector is always a highlight. I for one can't wait for her eventual ascension to Queen.
Dress Like You… But Evil
All things considered, it makes a lot of sense for Killmonger to want the power of the Black Panther and the legacy that comes with it. As viewers, though, it places us in the all too familiar Marvel trap of bad guys that just replicate the powers of the hero.
Worse, encasing Michael B. Jordan's sculpted scar mural in another Black Panther costume greatly diminishes the visual effects of a showdown between archfoes. It's an unfortunate fallback of the MCU, and one I'd be happy to never see again.
That said, if Thanos puts on a Spidey onesie in Infinity War, I'll be completely thrilled.
Dynasty Calling
Marvel's on another tear, and frankly it may be their most impressive to date. The last three movies released are all in my top 2 tiers, with two in my tier 1 rankings:
Spider-Man: Homecoming
Thor: Ragnarok
Black Panther
The closest comparison I can find is Marvel's 2014, which saw Guardians of the Galaxy and Captain America 2: The Winter Soldier provide back to back knock-out blows.
This late 2017 into 2018 easily trumps that duo, though, especially when you factor in the TV inclusions of Runaways and Punisher for even more depth to the MCU.
Remember those "death of comic book movie" articles from 2013? Looking good, boys!
If You Need More Wakanda
Check out the following guides from Comic Book Herald:
The complete Black Panther reading order
The 10 best entry points for reading Black Panther
Even the Soundtrack's A Moment
The most amazing add-on to Black Panther's success might be the Kendrick Lamar curated soundtrack doubling as the hottest album drop of 2018.
It's not just tie-in hype, either; this soundtrack is an excellent album. To date the Black Panther soundtrack is my second most played album of the year, just behind Jeff Rosenstock's incredible Post-.
Avengers of the New World
If it feels like Black Panther sets up a whole new MCU the way Tony Stark's "I am Iron Man" did in 2008, you're not alone.
A Black Panther led new Avengers squad in the aftermath of Infinity War would be stellar, especially if it means running the show out of Wakanda instead of the all too familiar NYC.
Given that you already have the possible new Captain America – aka the White Wolf – revealed in a post-credits Wakandan hunt, I'd say we're off to a good start.
What did you think of Black Panther? Do what feels right to you in the comments!