Gauging a publisher's success in 2020 is a fool's errand, although Marvel Comics has held relatively steady throughout the tumultuous, pandemic impacted year. There are few (if any) new series launches that have taken comics by storm, but last year's good books have either remained strong or improved.
The line is significantly bolstered by the post House of X / Powers of X X-Men lineup of comics, with a remarkably high batting average across a "Dawn of X" wave that's grown over 10 series. Likewise, Immortal Hulk continues making its case for Marvel's best comic, and properties from Guardians of the Galaxy to Deadpool received creative overhauls and shots of adrenaline.
Below you'll find my picks for the best Marvel Comics of 2020, ordered according to preference (first listed is my favorite, and so on), updated through the end of the year as new comics are released!
For those keeping track at home, the first three picks are also on my best overall comics of the year list! A majority of the picks are from series that roll over from previous calendar years, so I try to take into account the specific issues released in 2020, but also give some weight to an ongoing narrative, as that's often harder to achieve.
Related:
Support For Comic Book Herald:
Comic Book Herald is reader-supported. When you buy through links on our site, we may earn a qualifying affiliate commission.
Comic Book Herald's reading orders and guides are also made possible by reader support on Patreon, and generous reader donations.
Any size contribution will help keep CBH alive and full of new comics guides and content. Support CBH on Patreon for exclusive rewards, or Donate here! Thank you for reading!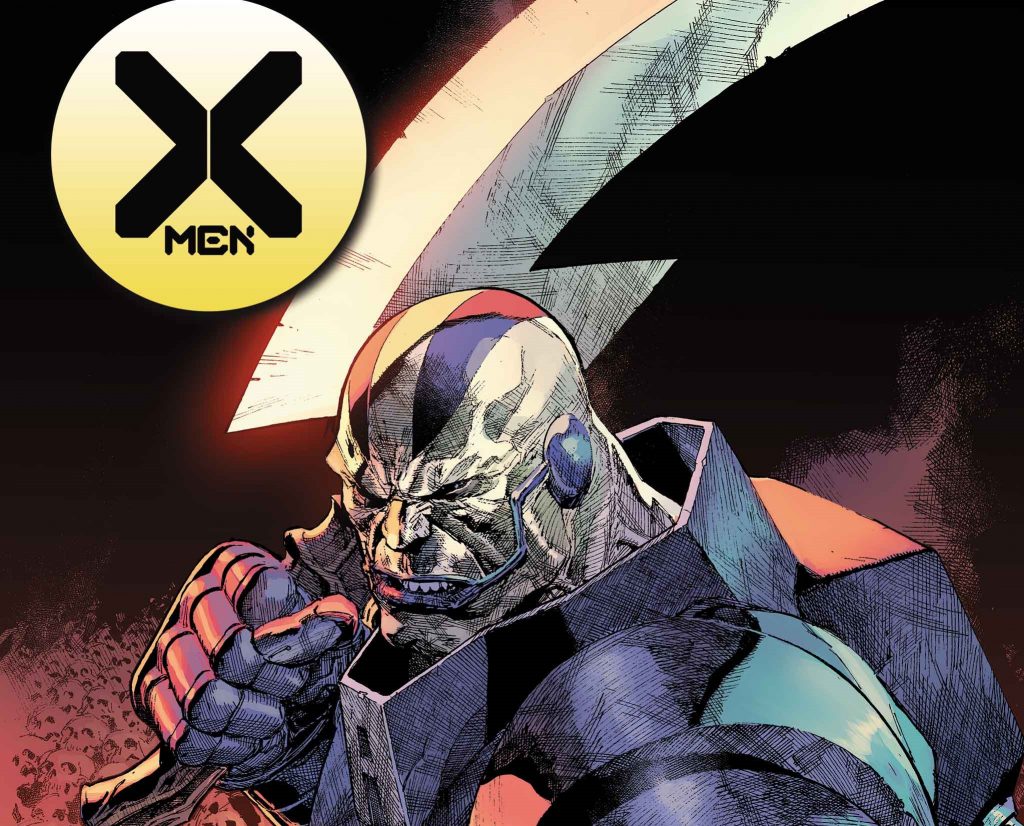 Relevant issues: X-Men #4 to #15
There's absolutely nothing in comics that gets me as excited, or engages me as thoroughly as new X-Men written by Jonathan Hickman (with art this year primarily by Leinil Franics Yu, and Mahumd Asrar). It's not the best comic (shouts to Ice Cream Man
), but it sure is the one I talk about endlessly on Youtube!
Hickman's 2020 X-Men kicked off the year with the best issue of the post House of X / Powers of X ongoing in X-Men #4, and has remained deeply captivating since. I'm a huge fan of the long-term planning, the information seeding, and the non-linear approach to an ongoing run. Bring on X of Swords!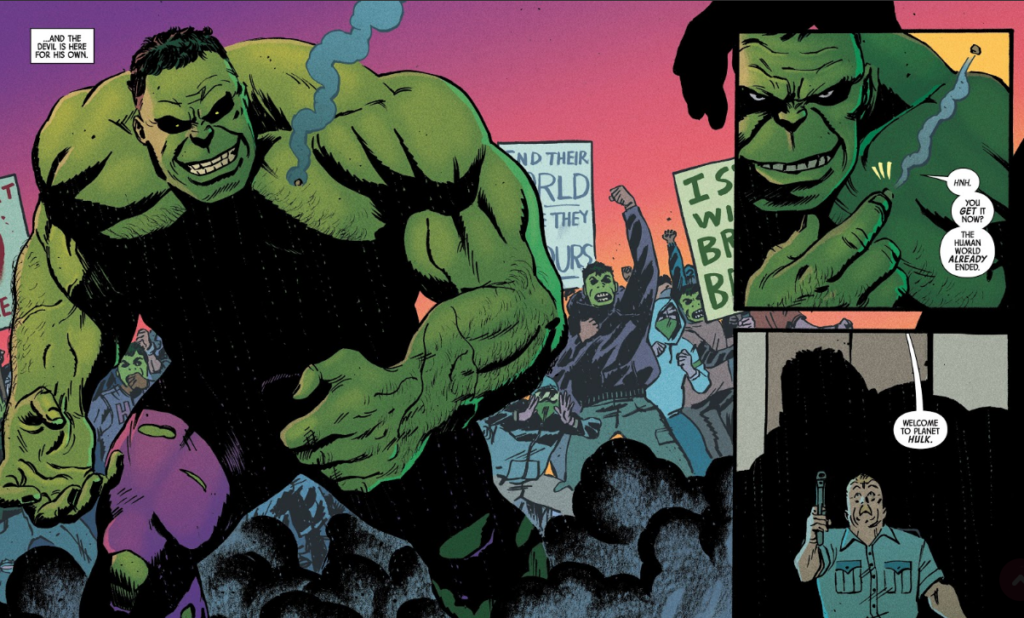 Relevant issues: Immortal Hulk #29 to #41
Al Ewing, Joe Bennett and friends work on Immortal Hulk is a shoe-in on any best of Marvel list for as long as the series runs (we're in through at least 2021!), and the early 2020 stretch is one of the weirder, and at times thrilling pieces of the story. The inclusion of Ewing and Bennett's version of Xemnu – a long forgotten Defenders villain – and the oversized Immortal Hulk #33 (which doubles as the legacy issue #750 of Hulk) is deeply satisfying, and sets the stage for some anticipated but pitch perfect story drops.
Relevant issues: Daredevil #16 to #25, Daredevil Annual #1
We've talked about this recently on My Marvelous Year covering Frank Miller and David Mazzuchelli's Daredevil: Born Again
, but there's just something about the Man Without Fear that brings out some of the absolute best work from creators. As much as I like Zdarsky's work across Sex Criminals
 and White Trees
, I was definitely unprepared to be 25 issues into his Daredevil run and wondering where it fits in the pantheon of great works.
And that's the thing: it fits! From Miller to Nocenti to Bendis to Brubaker to Waid, Chip Zdarsky and Marco Checcetto, Jorge Fornes, and other collaborators are making yet another classic run on Matt Murdock. The whole ride isn't necessarily as splashy or headline grabbing as the likes of Hickman's X-Men or Immortal Hulk, but don't sleep on Daredevil when it makes a case for the top slot each and every issue.

Relevant issues: #8 to #12
This book is so much better than I ever would have guessed! Check out my interview with series writer Jed MacKay for a deep dive into the run!
Relevant Issues: #1 to #9
A very good comic book from two great creators (Al Ewing and Juann Cabal) that exploded onto my favorites (following some hesitation!) after Empyre concluded. Whether it's Richard Rider (Nova) dealing with the PTSD of the Annhilation Wars, or drunk Rocket Raccoon solving murder mysteries with major cosmic political ramifications, Guardians of the Galaxy rapidly went from a series I wasn't sure about to one of the best of 2020.
Relevant Issues: Strikeforce #5 to #9
Marvel's been into mash-up radio with their character lineups at an accelerating pace since (at least) 2014's Original Sin
 (where much of the hook was "Doctor Strange and Punisher… teaming up?!). As such, we're increasingly inundated with offbeat team rosters, and a real "see what sticks" approach to series (Punisher Kill Krew
 stands out as a good recent example).
Strikeforce by Tini Howard and German Peralta is the latest example where an entirely "Wait, why tho?" team roster coalesces into a genuinely strong entry into the Marvel pantheon. Blade, Monica Rambeau, Spider-Woman, Wiccan, Angela, Winter Soldier, and (kinda sorta) Damon Hellstrom come together to stop dark supernatural threats. It's the kind of lineup you'd get zero team boosts playing in Ultimate Alliance 3 but you know it'd be fun as hell, and that's exactly what Strikeforce delivers.
Relevant Issues: Doctor Doom #4 to #6
As much as I love Doctor Doom (literally my favorite villain of all time), he's not an easy character to work into a solo series. Marvel's 70's Super-Villain Team-Up is built around Doom, and it misses as often as it hits, and while exceptions like the Ed Brubaker written Books of Doom
 stand out, Doom's often at his best integrated into the larger Marvel tapestry. For a villain with an ego this large, he's sure dependent on fitting in with the players around him.
Halt and Catch Fire's Christopher Cantwell and Salvador Larocca take on the Doom challenge by cutting the Emperor off from Latveria – while the nation is very much under siege – and removing him from the safety of his armors, doombots, and loyalists. It's Doom fending for himself with his mask and his magic, embroiled in political and time-travel mysteries that center around visions of the future with him building a better world. There's a surreal, elseworlds like quality to the narrative, and its suits Doctor Doom well.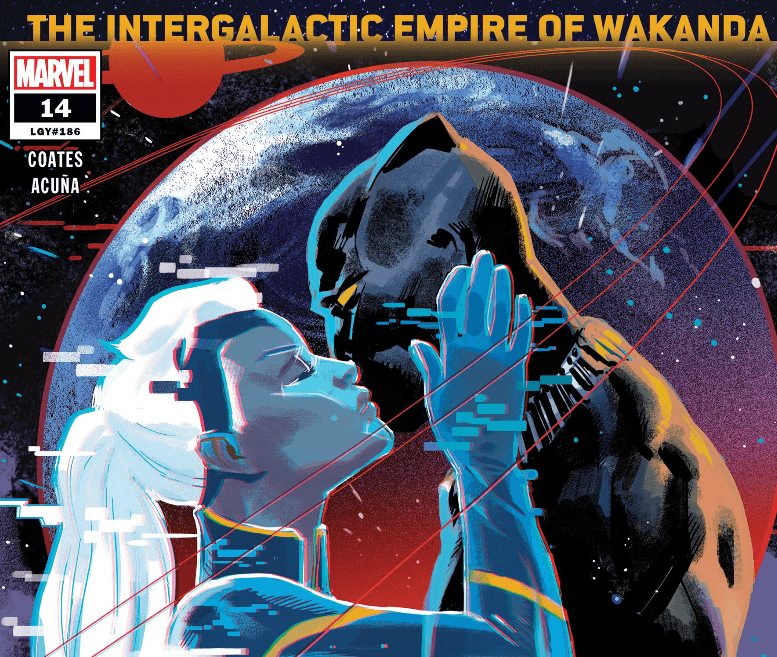 Relevant Issues: Black Panther #20 to #23
I can't help but think there's going to be a lot of retrospective analysis in the future that wonders how Marvel Comics fans took simultaneous runs on Black Panther and Captain America by Ta-Nehisi Coates for granted. You can frequently hear the resonance of Cates' impassioned Between The World And Me
 in his narrative poetry, and that's an absolutely remarkable addition to any comics landscape.
I'm more invested in Black Panther at this point (Coates' work on Cap is deeply interesting and very much follows in the political intrigue of Brubaker/Epting), and the entire Intergalactic Empire of Wakanda story arc is precisely the kind of unexpected left turn that injects fresh life and transformative thinking into the world of Wakanda. Sending T'Challa to the outer reaches of space has allowed Coates the freedom to explore the legacy of slavery, the trauma of plundered culture, and the inevitable compromises of powerful nations. And of course, amid all that intelligent examination, there's a bad guy in a symbiote panther suit designed by Daniel Acuna.
Relevant Issues: Hawkeye Freefall #1 to #6
Writer Matthew Rosenberg is very well suited for the voice of Clint Barton, as we've seen previously in Tales of Suspense: Hawkeye and Winter Soldier
.
Rosenberg and artist Otto Schmidt follow headfirst in the tradition of Fraction / Aja, with Hawkeye sticking his nose where it doesn't belong, getting said nose broken over and over, and Avengin' the only way he knows how.
In many ways, I want more of Rosenberg and Schmidt on Hawkeye than this six issue mini, but it's probably also true that the series benefits from a set endpoint (as stories so often do!). If you dug the antagonistic buddy team-up of Buck and Hawkeye in Tales of Suspense, or you're just a huge Clint fan (Hawkeye fans unite!), this is a very satisfying miniseries.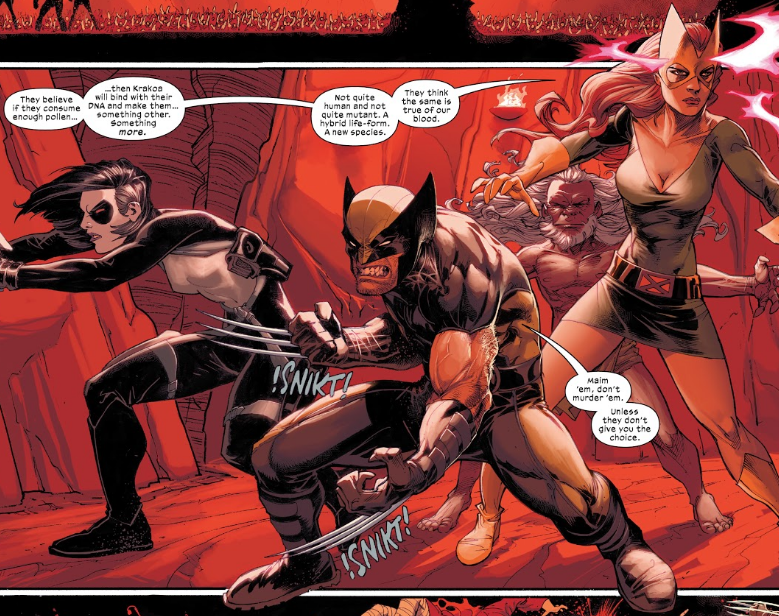 Is it a cheat to include the entire Dawn of X? Of course! It's also deeply true, and testament to how much I'm loving this X-Men revival, and how close in quality so many of the series tend to rank.
But… speaking of ranks! Here's how I'd place every single X-Men title so far prior to X of Swords (with the already mentioned X-Men at the top of the list).
Hellions
Marauders
X-Force
Empyre X-Men
X-Factor
Giant-Size X-Men
Cable
X-Men / Fantastic Four
Wolverine
Excalibur
New Mutants
Relevant Issues: Strange Academy #1 to #6
Skottie Young and Humberto Ramos' Strange Academy is built on such a strong premise, it would have taken a truly dismal launch to tamper the excitement for this work. A school of magic set in the Marvel Universe – technically set up by Doctor Strange, but really run and operated by the various other magical Marvel beings we know – is too good to pass up. So, yes, Hogwarts meets Wolverine and the X-Men
 is a great pitch, and in the very early going the content delivers.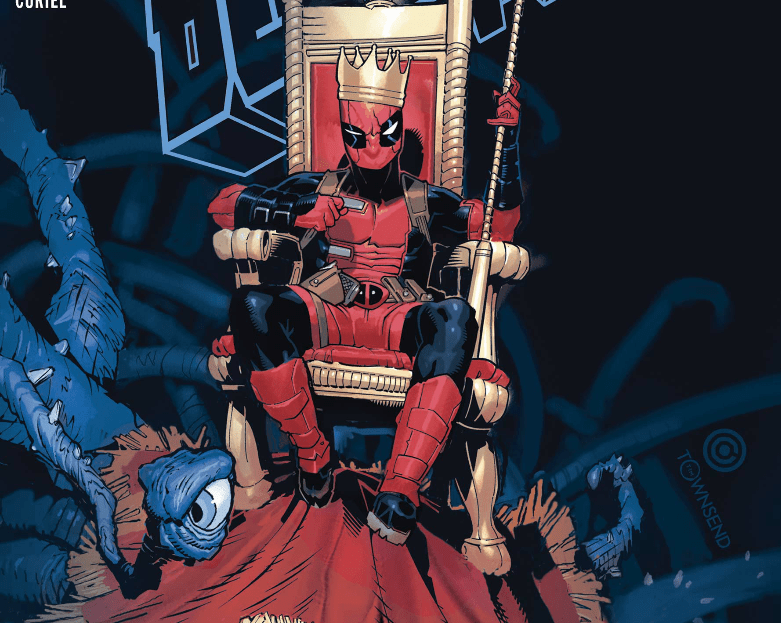 Relevant Issues: Deadpool #1 to #9
Despite her standing as writer of Marvel's Captain Marvel, the 2020 relaunch of Black Widow, and the relaunched Deadpool, Kelly Thompson remains one of the most underrated Big 2 superhero comics writers. Her previous works across the likes of Hawkeye (Kate Bishop)
 clearly established her bonafides, and I expect this is only the start.
On Deadpool, Thompson gets to work with legend Chris Bachalo on the humor and surprise heart that comes when Wade Wilson becomes King of the Monsters (who also have a legal claim to Staten Island, New York). It's an endearing take on a decidedly overexposed character, and a run I hope we get to enjoy for a good long while.
Honorable Mention:
The entire "Marvel: The End" one-shots were way better than expected, but Venom: The End
#1 in particular is one of my favorite comics of the year.