Ant-Man has always been an underdog, a fighter for the literal little guy, but it wasn't until Guardians of the Galaxy took the world by storm that it truly felt like Marvel's gutsiest and riskiest movie by a long shot. I mean, Ant-Man was a founding member of Stan Lee and Jack Kirby's Avengers, as well as a founding member of Mark Millar and Bryan Hitch's Ultimates. Hank Pym is one of the smartest men in the Marvel Universe, often seen science-ing with Reed Richards, Tony Stark, and hank McCoy. Surely he belongs in the Marvel Cinematic Universe more than a ragtag Guardians team no one had heard of until 2008?
Then Guardians stopped the world, and suddenly Marvel was making a movie about a guy who gets really small and talks to ants. On top of that, it would be the second Ant-Man, Scott Lang, with Hank Pym in a mysterious Mr. Miyagi mentor role. And on top of that, the perfect director for the comedic film – Edgar Wright, of Sean of the Dead and Scott Pilgrim fame – was either booted from or dropped off the movie less than a year before release. Ant-Man was starting to look like the tiny flaw in Marvel's immense armor.
And yet.
Somehow, despite everything bogging down the film's prospects ("Is it too late to change the name?" Paul Rudd wondered during the film's first trailers), Ant-Man is a highly enjoyable addition to the Marvel stable. Does Director Peyton Reed's adaptation of Edgar Wright's original work make the world smile quite the same way James Gunn's Guardians of the Galaxy does? No, but that was never really a reasonable expectation. Again, Ant-Man is (I'd say forgive the pun, but I'm extremely proud of this) a smaller film, and frankly a much needed reduction in scope after the immense, bursting size of Avengers 2.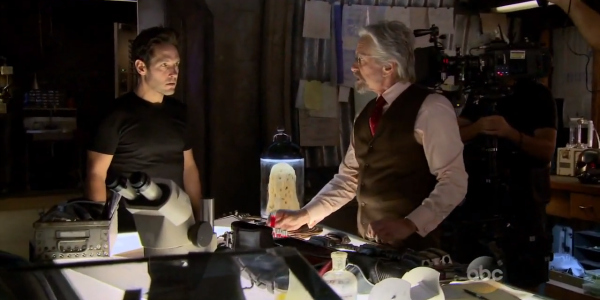 Warning here that minor plot spoilers follow. If you don't want to know anything about the movie before you see it, turn away!
Support For Comic Book Herald:
Comic Book Herald is reader-supported. When you buy through links on our site, we may earn a qualifying affiliate commission.
Comic Book Herald's reading orders and guides are also made possible by reader support on Patreon, and generous reader donations.
Any size contribution will help keep CBH alive and full of new comics guides and content. Support CBH on Patreon for exclusive rewards, or Donate here! Thank you for reading!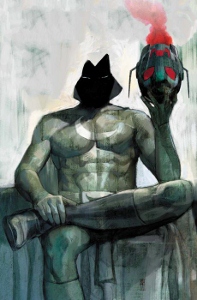 As we all saw from the Avengers 2 post-credits teaser, Ant-Man is very much rooted in the events of Marvel's earth-bound flagship. In Avengers 2, we learned off-handedly that Tony Stark's AI templates for Jarvis – and of course, later Ultron – were lifted from one of Hank Pym's original theories (or as Stark put it: "The way schoolchildren 'steal' gravity from Sir Isaac Newton, but yes, I 'stole' from yon ancient age of technology"). The teaser revealed that Pym continued work on his AI templates well after Stark "perfected" them and received all the credit. Pym's all too brief line from this tease: "Classic Stark arrogance to think he's the only one capable of universe-threatening genius," as he covertly monitored the black market transaction of an ultron head (echoing shades of Brian Michael Bendis's "Moon Knight").
This is where we enter Ant-Man as Pym enlists the aid of ex-con Scott Lang to don his Ant-Man suit and recover the stolen AI inventions that have already proven so dangerous.
The genre-categorization of Ant-Man heading in was "comedic heist" and that plays true to form, but the biggest revelation about Ant-Man is how fully realized the script is. While Marvel Studio's final film for 2015 is very much rooted in the aforementioned Avenger's revelations, it's the first Marvel movie in some time that isn't ultimately all about what comes next, or an even bigger payoff years down the line. This is one of my least favorite criticisms of the comic book movie boom, but it is refreshing – extremely so – to get an Ant-Man that is confined to the stakes of black market Ultron parts and corporate espionage.
Ant-Man is a stronger film for it, ironically only really escalating the effects at its smallest. This is the other revelation – the subatomic universe is a lot of fun! I can't say I had high expectations for Paul Rudd in miniature, but his well worn smarm plays well in the world of ants and anatomy interiors. With the exception of Guardians of the Galaxy, Marvel Studios has also received its share of criticism for lacking visual distinctiveness, and Ant-man makes several efforts to overthrow that stigma. The scene of Lang hiding in Janet Van Dyne's office is particularly brilliant, and undoubtedly the funniest fly swatting scene in the Marvel canon.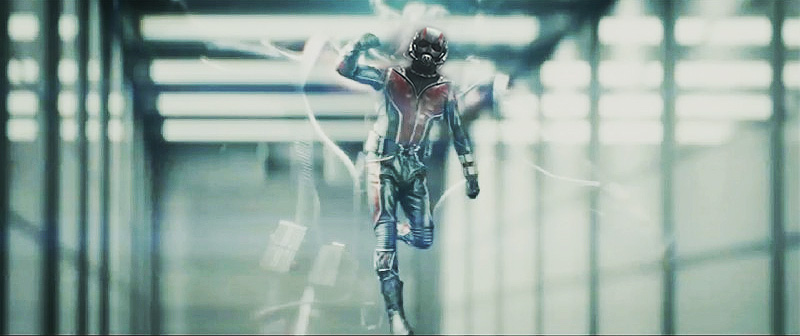 Speaking of Van Dyne, this certainly isn't your father's Wasp, and obviously the history of Yellow Jacket (domestic abuse and all) is thrown out the window. It's understandable why Marvel would have altered these character's origins, although they felt underdeveloped as a result. Whereas Avengers and Guardians are able to balance extremely full rosters, I couldn't help but feel that Van Dyne and Yellow Jacket were extremely underutilized, with yet another stock bald Marvel villain (the stereotype of bald villains notches yet another ugly victory).
All said and done, Ant-Man is closer to Thor: The Dark World or Iron Man 2 in terms of quality. It's another fun Marvel movie, and crucially keeps Marvel's incredible winning streak in tact. Ant-Man won't change your life, and it probably won't make Scott Lang your favorite superhero, but the Daddy daughter relationship shows real heart, and the sheer fact that we get to enjoy 2 hours of black market Ultron in movie theaters (in the real world!) is still kind of amazing. How far we've come!