To attend conventions is to pry open the world of crazy, behind which lies economic disaster, talking with strangers, and the terrifying reality of leaving your house. How's a body supposed to get through a show while staying in the shallow end?! But do not go full simian feces, for I, the rabid raccoon in your rumpus room answering to John Galati, am here to hold your hand through this, the least trying trial of of all time.
What to bring to a Con: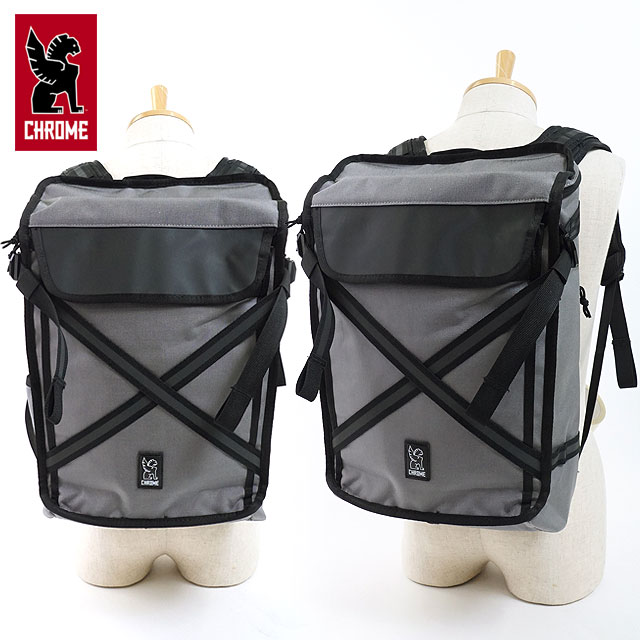 A bag you can carry all day
Shows must be so easy for members of the superfamily "paguroidea," which contains various forms of hermit crabs, any one of which carries their whole house with them on their butt. We humans can't do that, in part because of fire codes, which is perhaps why we have evolved bags.
The bag you want for a convention will be made from a sturdy material like canvas or tyvek; have enough pockets to separate your comics from your food and drink (as well as a dedicated pocket just for your wallet); and padded straps to keep that bag from digging into your skin all day.
The goal is "carry enough, be comfortable carrying it, and be easy to get into and out of quickly."
Personally, I like the "engineer's bag" from Offworld Designs. It's big enough to carry a bunch of stuff, but small enough to make it seem like I'm buying a socially acceptable amount of books (I am not). If I'm doing a show with heavy shopping or big exclusive items like sculptures, I'll go a bit bigger, like an Echo Bravo model from Chrome. Then, I'll complain all day that I'm dying.
Support For Comic Book Herald:
Comic Book Herald is reader-supported. When you buy through links on our site, we may earn a qualifying affiliate commission.
Comic Book Herald's reading orders and guides are also made possible by reader support on Patreon, and generous reader donations.
Any size contribution will help keep CBH alive and full of new comics guides and content. Support CBH on Patreon for exclusive rewards, or Donate here! Thank you for reading!
Comfortable shoes
Even at light shows, I average between 7 and 8 miles of walking just on the show floor and that doesn't count the hours standing in various lines. So unless important business or serious cosplay demands otherwise, make sure to stop by your local human farrier and have your unguarded hooves fitted for comfort.
A battery backup and a wall charger to keep your phone working
It is said that no culture survives first contact. It is also said that no cellphone survives a convention. Take it as gospel that you're going to run your phone battery into the ground either by filming everything, dropping DMs and pins to help friends find you, or simply by setting your back-light to max so you can actually read your phone beneath the oppressive overhead lighting.
All of these demands — along with poorly optimized convention apps — will conspire to absolutely body your phone if you're not careful. So get a good battery backup to ensure you have at least some life left in your phone to call a rideshare at the end of the night.
You want a backup with at least 10000mAh so you can get a full charge and a top-up, and preferably with multiple plugs so you can save someone else's day at the same time (or be selfish and charge your tablet and phone). You also want a spare charger just in case (preferably one that's got USB-3c or whatever "turbo-charging" tech your phone supports). Keep this somewhere easy to find. Make your lunch breaks refuel everything.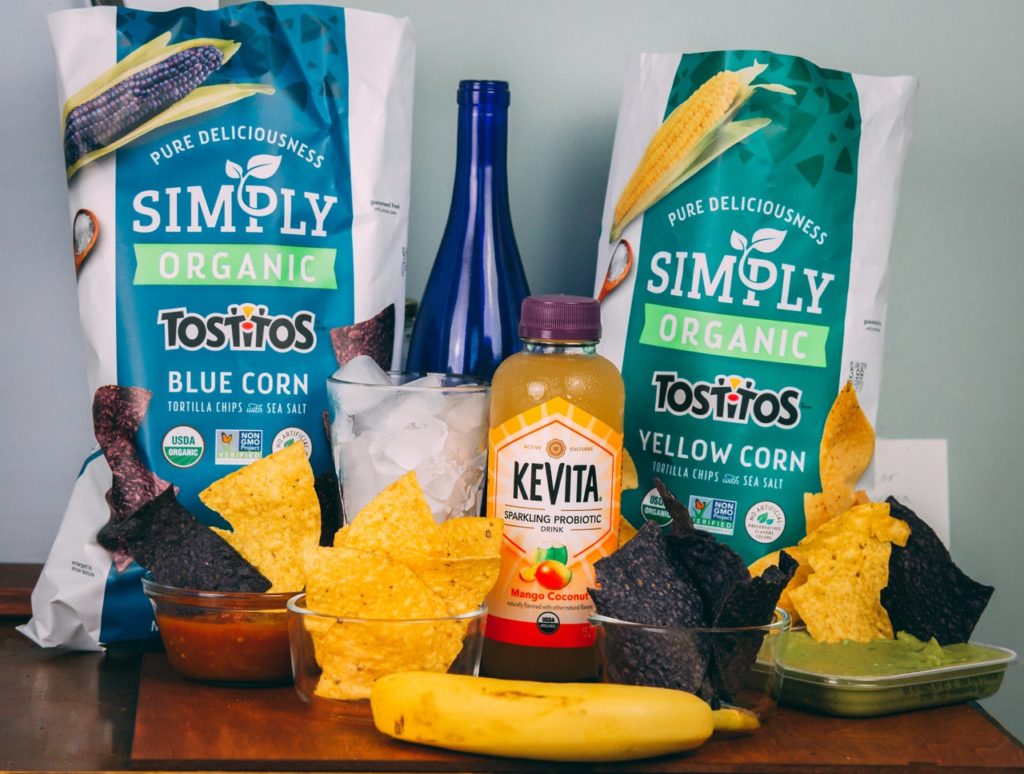 Snacks
Nature documentaries have given me a pathological fear of the communal eating area. I've simply watched too many zebras sit down to a salad, only to have their whole day wrecked by predators.
This could teach you a lot about convention food courts as well.
Con food is universally expensive, flavorless, and punishing on the digestive system. So if you want to save money and trips to the bathroom, I strongly suggest you stock-up on shelf stable goodies. You can make trail mix or bake blondies; you can buy protein bars and beef jerky; you could learn photosynthesis, but really who has the time
!
Just make sure you pack loose food in the kinds of bags with zip-sliders so they don't open up in your bag.
Also, bring an empty, refillable water bottle with you. It'll cut down the unnecessary soda tax $5 soda and means fewer trips through the winding concessions line.
Odds'n'ends
But in truth, the worst part of a convention is you. Or rather, what the convention turns you into.
Shows can be hot, stressful places where you suddenly come face-to-face with your childhood crush. Consider packing accordingly by tossing in a travel-sized stick of deodorant, mints, antacids, foot powder, headache medication, feminine products, chapstick, and hand sanitizer. Put this stuff in the same pocket as the phone stuff so it's easy to find.
Pro-tip: Bring noise canceling headphones for a little peace-and-quiet at lunch. The crowd noise and repeated booth music will accumulate after a while, and a solid pair of passive noise canceling earbuds can keep one from melting down.
Keeping your art safe: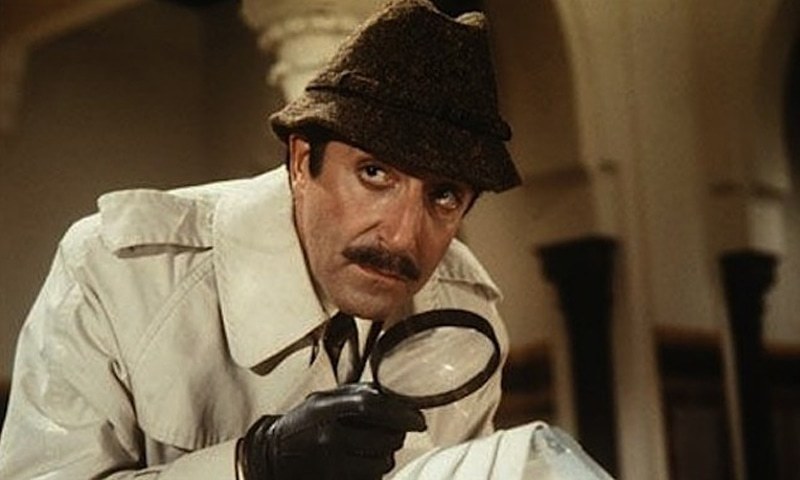 For prints/posters
If you're planning to stop by Mondo, Bottleneck, Galerie F, or just your favorite artist's booth, you want a secure way to get that art home. Look for a tube with a screw-on end like this Amazon example, as that's a good sign for build quality. You can always buy a tube at the show, but those do tend to cost much, much more on the floor than off Amazon.
For original art…
If you're doing serious collecting, you'll want a portfolio. These keep the artwork flat, which maintains its quality (and value). What size portfolio you need depends on what you're buying; 13×19 for pages from the 60s and earlier; 11×17 for modern pages. For commissions, it depends on what you're buying. From experience, I'd say get a portfolio that can fit in your bag, but you do you.
For commissions
If you like getting sketches done at shows, you might want to buy a book for collecting them all. It makes for a nice addition to any library! If you do go this route, buy something with good, acid-free paper that can work with pencils, ink, or water colors. Something like the Strathmore Mixed Media Journal, available online (or in a pinch, on some show floors).
For diamonds and other jewels
These are guarded almost exclusively by the French and so should be easy to steal. The problem is finding a place you're comfortable hiding them while the gendarmerie demand cigarettes from you.
Comic Con Do's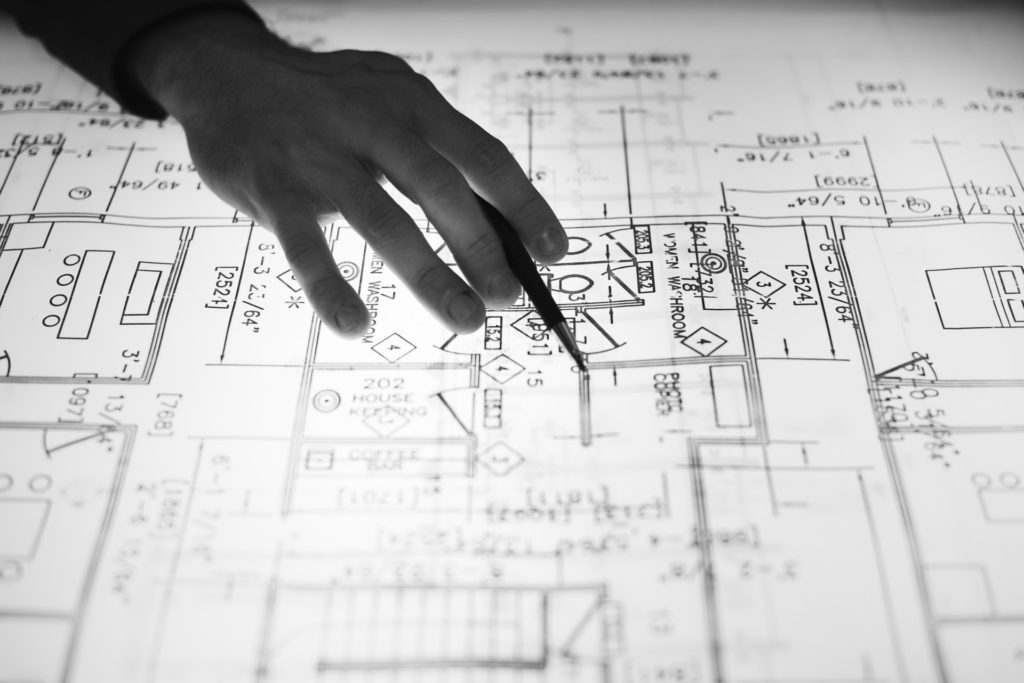 Pre-Planning
Get your social media right
Follow the official show account along with any favorite creators/publishers/programs you may have forgotten on your platform of choice. Maybe add a few hashtags to your following just in case. This will become invaluable for identifying booth signings, problems or updates, or just checking to see who's running late due to a massive hangover (I can't see the future, but it's everyone. The answer is always "everyone.")
Make a plan and stick to it
Go through the show's website, check out verified feeds, and figure out what you know you absolutely want to see and do vs. what would be nice to do. This is called "triage," a term field medics use in old war movies. Sometimes it feels like that, too.
Give yourself 30 minutes between things so you can get out of a hall, refresh yourself, find the next location, and get into line.
Make a map
If your plan is extra tight on time, you may want to go the extra mile and print out your own show maps. That way you can mark only the important rooms and booths and be totally free of the horrible index provided by the show.
Decide on a budget
Here's a weird thing about human psychology: once you start spending money, it's real easy to keep going and real hard to stop. Personally, I stick to buying with cash so I don't go crazy on credit cards. Sometimes, if I really want to save money, I convert my dollars to Turkish lira so that I'm asked to leave before I can buy a thing.
Schedule artist commissions ahead of time
If your favorite artist will be there and you're planning on getting artwork, contact them ahead of time! Contacting them ahead of time means you don't have to shout descriptions over a crowded hall and that you'll probably get to walk home with your artwork when the show is done, rather than having an artist run out of time and have to mail you the finished piece.
Pro-tip: Did you know you can commission work from artists who won't be attending the show? It's true! Some may even run "show discounts" to coincide with the event! It's like laws don't mean anything!
Load up your iCal, GCalendar, etc
I set up coffee dates, meetings, signings, etc on my phone's calendar, then I set reminders. Each reminder gets alerts for 1 hour, 30 minutes, and 10 minutes beforehand. I need that much reminding because I am, as this article will attest, awful.
Set your phone to max noise and vibrate.
With all the commotion, it's hard to notice when your phone's trying to alert you to something. If you don't have a smart watch, you're going to want to keep that phone where you can feel it, if not hear it, then crank it up on both fronts.
Also, I set the ringtone to something unusual so I know it's my phone. Options include the worst stock ringtone, the chanting Latin from the Omen, and my banker's voice telling me I'll never retire if I keep buying action figures.
Download the App, I guess?
I find that many of these fail the day of the show, or wind up demanding internet access for key functionality (which is a real problem when the 4g network inevitably crashes). But it's not a bad idea to grab this, even if it's only partly working, because the scheduling function might still work?
Look, literally no one knows how phones work, this is why I still read things on paper rather than pixel, so ask someone better.
Bring  your kids on kids day
Many shows have periods of time — from hours to a full day — dedicated to kids and families. The idea is to provide the best experience for kids that contains more kid-friendly activities and fewer hustling, impatient adults to crowd them. The hope is that your kids don't get overwhelmed, meaning their parents don't get overwhelmed, meaning "adult swim" time later in the week where mom and/or dad can go nuts for their own selves.
Unless you want to have your kid try to stay patient while you negotiate the price of a Mego Bela Lugosi figure or hear your debate about how Barry is a way better housekeeper than Wally for the hundredth time.
At The Show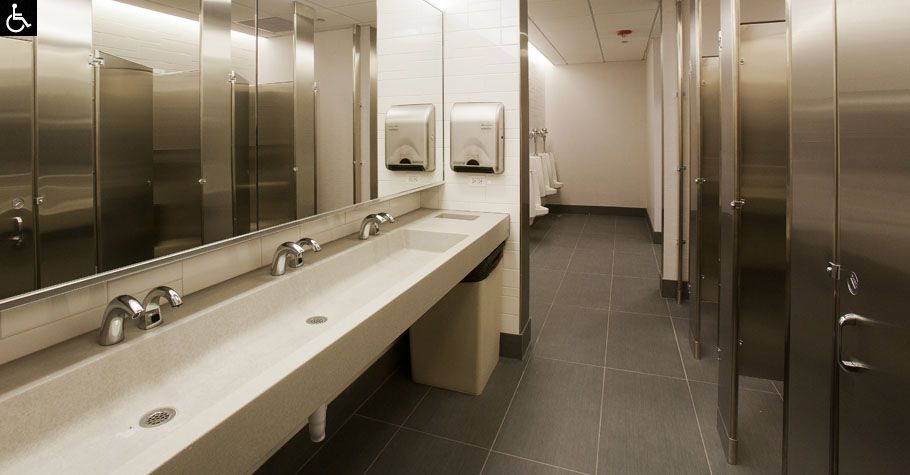 Find the bathrooms first thing
Before you buy a single thing, you want to identify where at least two bathrooms are. You'll want two because as the show picks up, one of them is going to be a disaster. Do not get lulled into immediate consumerism. Do not get sidetracked by the sucker-punch of lights, sound, and costumes. Imagine that your organs are being held captive by a dodgy, foil-wrapped hamburger who's down on his luck. Picture the cold sandwich pressing a knife your kidney's throat as the meat patty drips "you have ten seconds to find an open stall."
Plan for this, because it is your destiny.
Grab a show book?
Every show has a complimentary book, filled with a map of the show, an index with booth locations, and information on things like panels and exclusives. This is great as a back-up, but never as easy to use as you'd hope. Really, they're just the weighted comforter of show materials.
Get to things early
Get to panels at least 30 minutes early. For big panels (like a Marvel or DC talk with major authors) you want to swing by the designated auditorium or room and ask the monitor or security person out front these four questions:
Is the event still at this location?

Is it still at the listed time?

When will they let people start lining up?

Can I go home now?
Buy things late
Unless it's exclusives you're after, consider buying things at the end of the day. If you run into something unexpected and you're afraid you won't find your way back, that's fine, but if it's something like the latest Captain Marvel or Wonder Woman trade, maybe hold off. Then again, maybe you have a loyalty card for spine reinforcement surgery, I dunno.
At some point in time, go off-plan!
The most exciting things at shows are what you didn't plan to see, so always give yourself some time to just wander around. Check out indie spots like The Block and Artist Alley. See cosplayers walking the floor. There is always something unexpected to see, or do, or buy, so open yourself up to possibility.
Our ability to compromise and adapt is literally the only thing that separates us from our cellphones at this point, so don't give up that genetic advantage!
Ask "is this okay?"
Going to a show can sometimes feel like going to a foreign city. There are amazing sights everywhere, but you don't quite know where anything is; everything is familiar and confusing at the same time; everyone is shouting, running, hurrying just to stand and look at stuff. And at any given moment, you don't know where you are spatially, temporarily, culturally, or economically. It's enough to make your head spin.
Want to grab a photo? Most people are thrilled, provided you ask. Need to sit yourself down before your bag permanently devastates your posture but you're not sure if you're in a line? Ask the nearest vendor, they'll know where you can park it. Want to post up early for a panel? Ask the line guard!
Want to know what's in the burgers? Don't ask that. Never ask that. That's how people get jobs at those food courts. They ask "how much does this…" and before they finish it, there's a flash of light where the last five years of their life should have been and they're just looking at $7 bags of chips. You be nice to every food court worker, because every last one of them is a prisoner of some dark and flavorless God.
Comic Con Don't's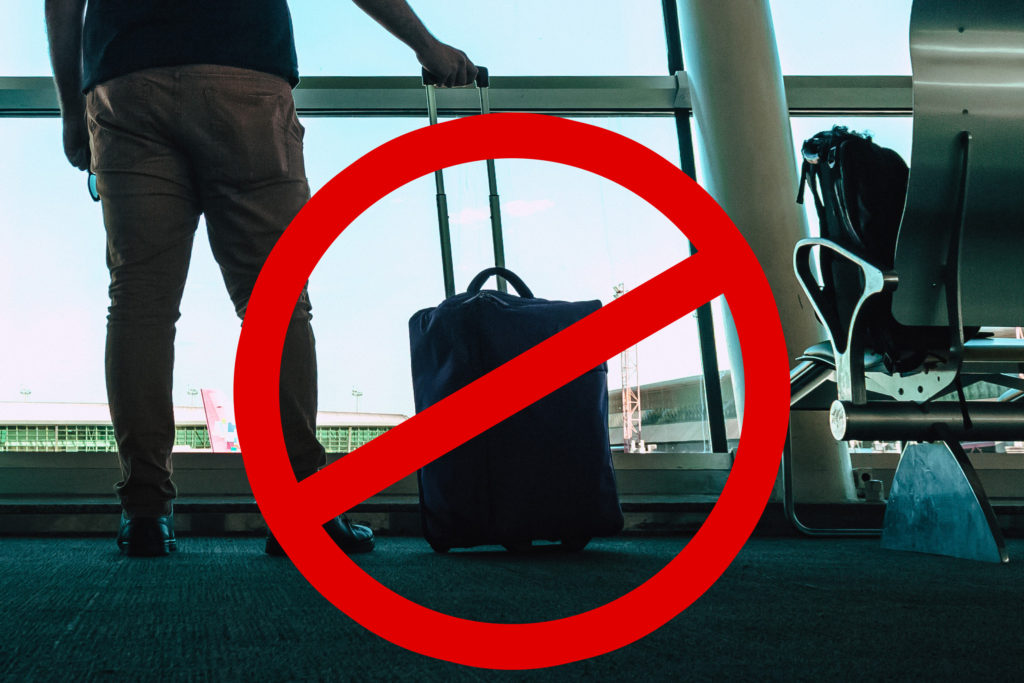 Don't bring a roller bag
All shows are filled with people — some to their legal capacity — which leads to large areas of the show floor becoming so packed that it's a struggle to get just yourself through the traffic jam. Dragging a wheeled suitcase behind you through that is utter madness. Partly because your bag will absolutely be destroyed by the teeming masses, who will thoughtlessly kick to death, stomp on, trip over, swear at, or otherwise mangle your luggage until its contents are as dust. And partly because, while this is happening, your bag will be ramming into people, rolling over feet, bowling over children, and just generally being a menace. So don't bring one on the floor. Leave the wheels to people who truly need them.
If you're a pro and you need one, leave it at a booth or check-out. If you're just a civilian who wants one… please reconsider. Or someone may reconsider for you.
Don't bring longboxes or short boxes, neither
They're as easy to control as a drunken ocean liner, armored by only the finest,  cardboard — why would you ever try to drive these things around? They're storage boxes, not out-on-the-town boxes, and bringing them on the floor is an even worse idea than the roller bags.
First, because they're structurally unsound for this kind of thing, and second because every creator worth anything has a hard signing limit and any location that buys comics doesn't want to pick through a big collection.
All of these things could be solved by selecting the 50 or so comics you care the most about, putting them in good top loader sleeves, and putting them all in that bag I told you to buy before.
Don't get hung up on free stuff
Loading up on swag at a convention is like filling up on bread at a great restaurant; it's fun at first, but you rapidly run out of room or excitement for the things you actually want. That's why every show has dumpsters filled with discarded posters, flyers, magazines, and promo ashcans. If you're going to carry anything, make sure it's something you were willing to not just buy, but pay the advertised price for. Anything else, and you're bringing home a bag full of regret.
Don't forget: you're a guest here
Conventions are a weirdly sociopathic experience. We get whisked into a world that seems especially tailored to our wants and needs, a place bursting at the seams with excitement and wonder, and staffed almost exclusively by people smiling ear-to-ear and rabidly intent on pleasing us.
It can be intoxicating, even hypnotic. And I don't want to diminish the happiness of anyone in this magical thrall.
Simply try to remember this is for everyone. Everyone – professional and fan alike – has worked incredibly hard to be at this show next to us. Everyone is just as excited as you or I, if not more so. In this solitary, often lonely medium of comics, this might be the one weekend where some fans get to feel camaraderie, and we are a part of their hypnotic thrall every bit as much as they are of our own.
And most importantly, roll with things when they inevitably get sub-optimal. It'll be okay.
I left my house for this?
In all seriousness, shows can be a great time. At shows I've made lifelong friends, gotten into hilarious trouble, and even met my wife (wives being a combination of the first two things).
With a little pre-planning, a little trust in the beautiful chaos of things, and some very comfy shoes, you can have the time of your literal life. Just remember to be good to the people around you, and you'll do your spandex'd heroes proud.