On paper, X-Men: Grand Design sounds like a great idea. Condensing 30 years of dense continuity into an easily consumed package from a creator who found mainstream success doing the same with hip-hop history sounds like a surefire winner. In practice, however, the experience of reading the omnibus release of Grand Design is closer to consuming a 14-year-old boy's high school notebook doodles blended with a print out of the X-Men's Wikipedia page rather than an enjoyable comic book.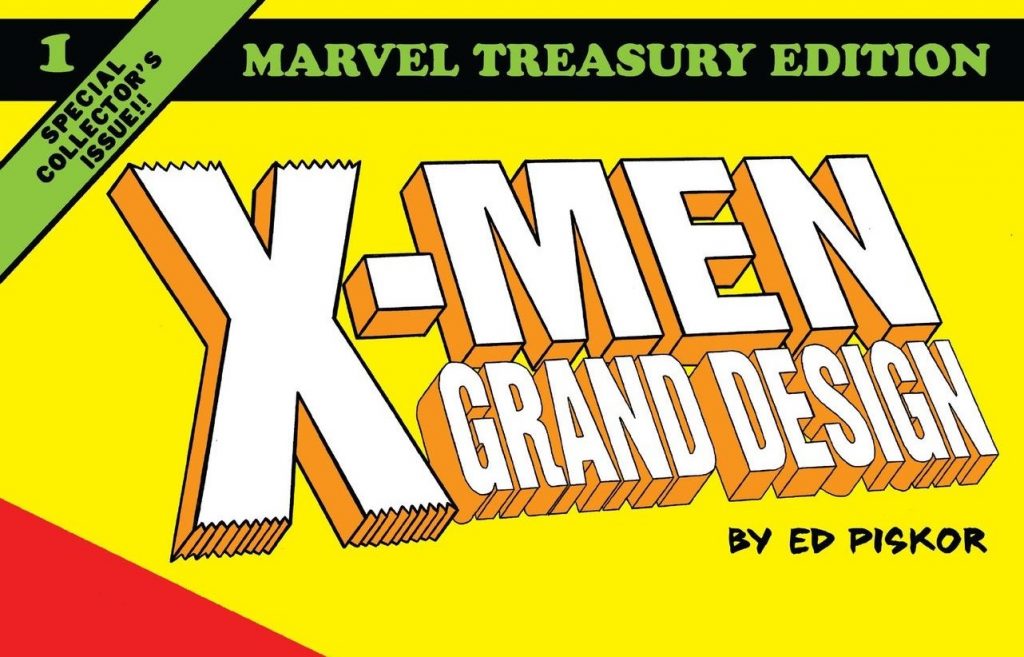 Cartoonist Ed Piskor has a pretty sizable reputation within the comics industry. His graphic novel series, Hip Hop Family Tree
, was the rare crossover success in comic books that garnered attention and acclaim from media outlets and critics outside the comic book ecosystem. Chronicling the early rise of hip hop in America, the distinct R. Crumb-influenced artwork and hand-lettered storytelling stood out compared to many books on the market and found an eager audience. When Marvel announced Piskor's arrival in 2017 with X:Men: Grand Design
, it didn't come so much as a surprise as a potential curiosity.
X-Men: Grand Design, and its subsequent miniseries sequels Second Genesis and X-Tinction, have inarguably large ambitions fueling them. Tackling 30 years of continuity and retelling the events of Uncanny X-Men #1 through the late 1980s is a massive undertaking, especially for the one-person creative team of Piskor. When the concept works, it does genuinely work. The dense, raw storytelling moves through dozens of issues at a rapid clip and makes the sometimes stiff and painful dialogue and plotting of X-Men's early days more tolerable to modern audiences. However, when the concept doesn't work, it is an utter disaster. The concept doesn't work a lot, folks.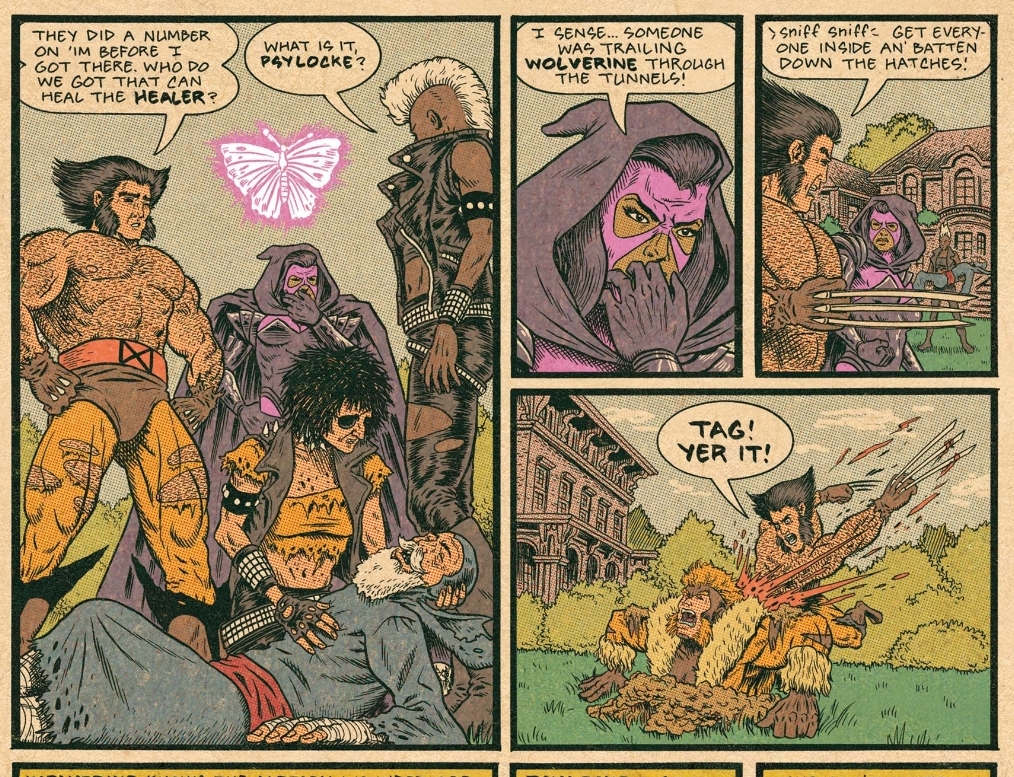 It is easy to assume that the price of breezing through hundreds of issues in the span of 245 pages is a loss of nuance, and you would be correct! However, even beyond nuance, the breakneck pace and hyper compression of nearly every primary plot beat leads to a complete lack of personality and character for practically every character in the series. Iconic character arcs like Wolverine growing from gruff, violent loner to heartfelt grumpy uncle of the team. Storm stepping out of the shadows as a supporting player to become arguably the greatest leader the X-Men have ever had. Kate Pryde proving herself more than just a bright-eyed teenager, all of these reduced to little more than dry plot points. Characters frequently do little more than directly stating their motivations to the reader with no room given to show these arcs.
Support For Comic Book Herald:
Comic Book Herald is reader-supported. When you buy through links on our site, we may earn a qualifying affiliate commission.
Comic Book Herald's reading orders and guides are also made possible by reader support on Patreon, and generous reader donations.
Any size contribution will help keep CBH alive and full of new comics guides and content. Support CBH on Patreon for exclusive rewards, or Donate here! Thank you for reading!
Nowhere are these failings more evident than with the stories of Magneto, Jean Grey, and Madelyne Pryor. Through the first 2 issues of Grand Design, Magneto is little more than the cackling arch-nemesis to Xavier's students that he was in the Silver Age. A brief glimpse of Erik's past during the Holocaust and his struggles with bigotry as a Jewish man gave me hope that his remarkable redemption arc in Chris Claremont's landmark run would be treated with respect. 
This went flying out the window when the events of Uncanny X-Men #150 arrived. The beloved issue features Erik's first step towards the side of angels when discovering he had hurt young Kate Pryde, finding her unconscious body sporting a Star of David necklace, and striking him with a crisis of faith. In Grand Design: Second Genesis, however, Erik simply wrings his hands over harming Kate because she is a teenager…despite actively assaulting Xavier's teen students years before. His core motivation, remembering his Jewish faith and beliefs as a man,is completely forgotten. Magneto remains almost wholly absent from the series's remaining length. His entire tenure as headmaster of Xavier's school and member of the X-Men proper entirely removed from the narrative.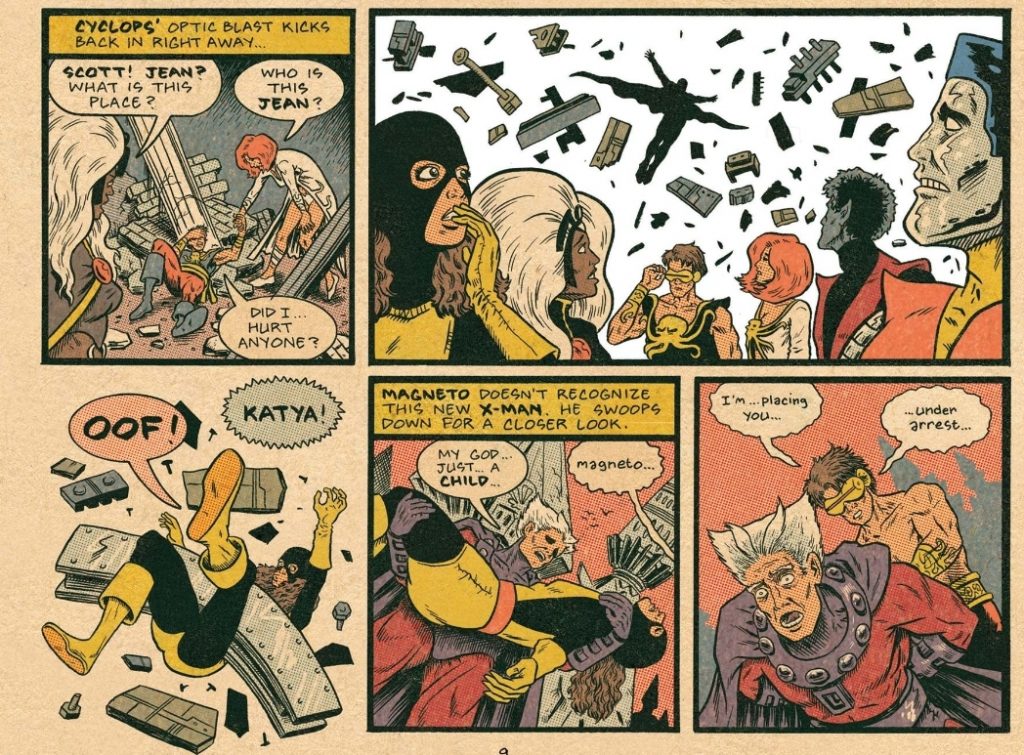 Similarly, the handling of Jean Grey and Maddy Pryor completely sands over any of the nuance and pain of their respective journeys. Where Jean Grey's repression and manipulation manifesting in the beautiful and terrible rise of the Dark Phoenix was a journey filled with effective groundwork and emotional stakes in Uncanny X-Men, in Grand Design, it is little more than a sudden, jarring shove for a woman with little to no personality and agency. Piskor's representation of Dark Phoenix as a hideous hag-like figure sums up his entire lack of understanding of the character's journey.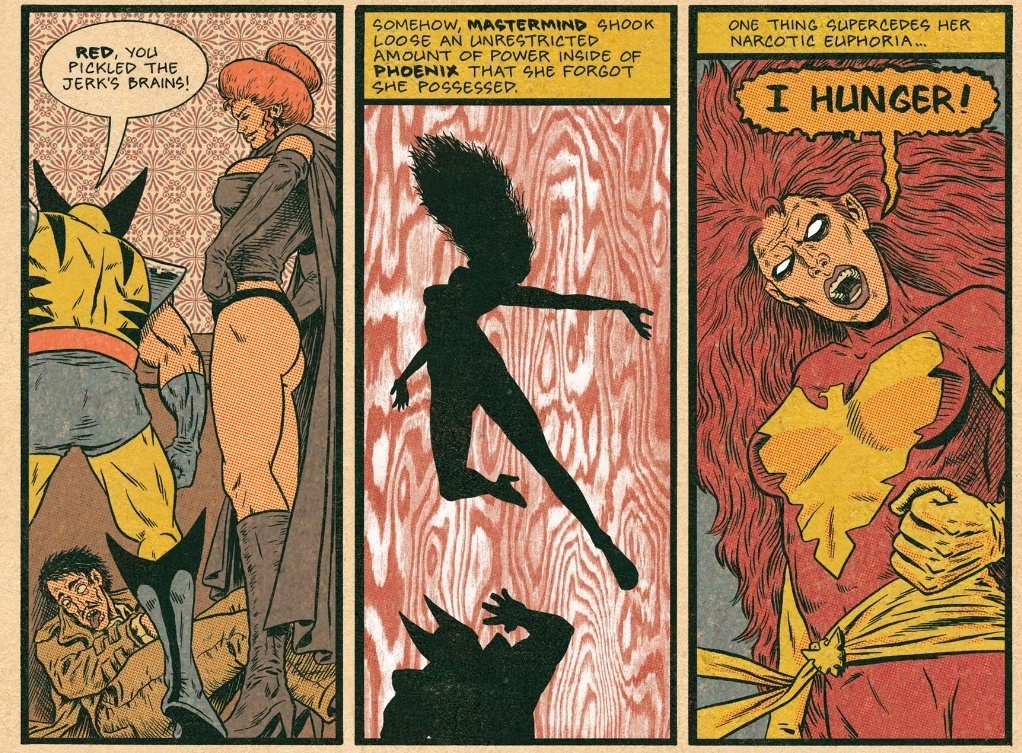 Jean Grey's dark mirror, Maddy Pryor, fares little better. A tragically misunderstood character, whose painful journey is finally getting re-evaluated in Hellions
' pages, Pryor spends nearly her entire time in Grand Design's spotlight as a nagging, abusive wife to Scott Summers. Glossing over the outright gaslighting and neglect from Cyclops that occurred in the events of Uncanny X-Men and X-Factor, Grand Design places the blame and weight of their collapsing relationship solely on Maddy's shoulders. A textual burial to accompany the thoroughly problematic treatment of women found in Piskor's artwork.
To his credit, I do enjoy Grand Design's art as a whole. The borderline claustrophobic dense artwork tinged in fading yellow newsprint tones just works for me. It feels like Piskor crafted a fanzine cobbled together from sketchbooks that he somehow tricked his way into getting an official release. However, the way Piskor exhibits women is, frankly, super gross. Nearly every woman in the pages of Grand Design is drawn incredibly busty and roughly 6 feet tall, frequently posing and stretching to highlight their supermodel-esque physique. The handful of women who dodge this treatment are either children or, well, Callisto, who is drawn as a disgusting, scarred nightmare with rotten teeth. Ironically, Callisto, canonically, was actually a supermodel before losing her eye.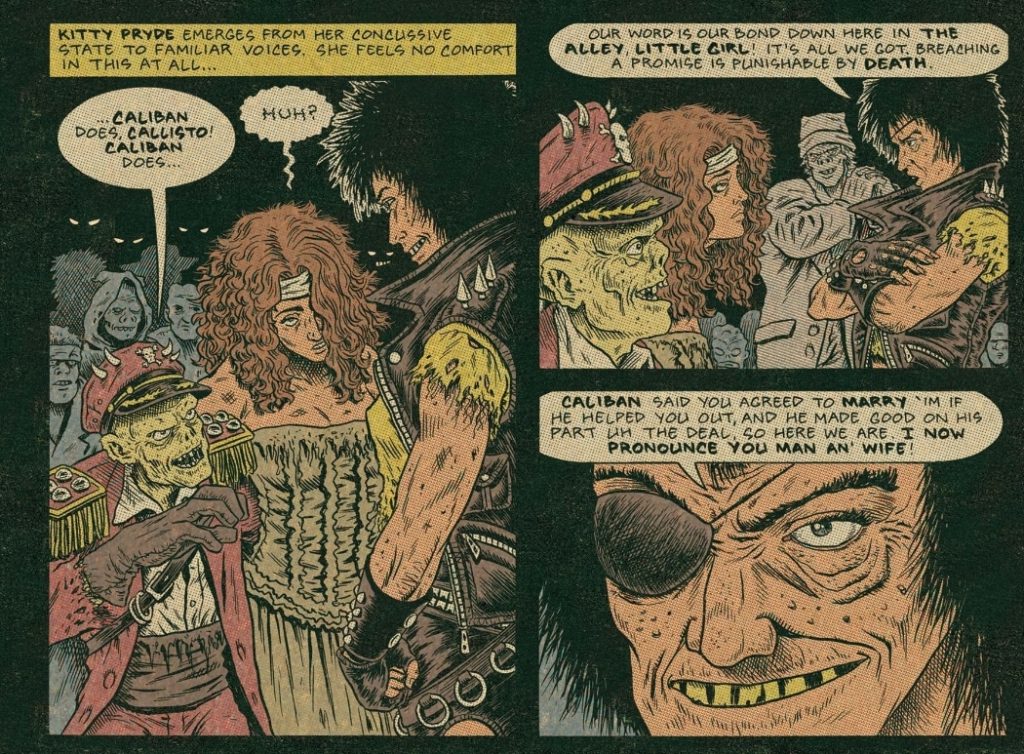 While that might seem like a minor thing to overlook, there are dozens and dozens of small continuity errors or revisions throughout Grand Design, ranging from replacing Lee Forrester with an early-debuting Maddy Pryor to having Psylocke arrive looking more like Kwannon than the white British aristocrat form of which she originally debuted as in the pages of Uncanny X-Men.
These little mistakes culminate in Grand Design's single most infuriating decision: it doesn't matter. Initially billed, both in the comic and in Marvel marketing, as a faithful retelling of X-Men history, in the final stretch of Grand Design: X-Tinction, the series is revealed to have been following an alternate timeline culminating in the events of Days of Future Past and re-writing the events back to the Dark Phoenix Saga once more. The supposed complete saga of X-Men history, in reality, was little more than a giant-sized What If? tale.
It is hard to recommend X-Men Grand Design. Several baffling creative decisions undercut the promise of providing an accessible way for new fans to consume decades of convoluted continuity. With those decisions serving only to irritate existing X-Fans, there isn't an immediately apparent audience for the title. If Piskor's art is to your liking, the crowded pages of Grand Design will have plenty to feed your interest. If you're looking for a worthy collection that honors some of the most beloved comic book stories in history…you're better off buying a Marvel Unlimited subscription and starting at Giant-Size X-Men #1.