Last Christmas, I gave you my heart, but this Christmas HBO Max and Warner Bros released Wonder Woman 1984 via their streaming service in response to the ongoing global pandemic. Wonder Woman is the first big 2 superhero movie released since February 2020's Birds of Prey, and the sequel to 2017's immensely successful Wonder Woman.
To break down the instantly divisive film, Comic Book Herald writers and superb comic book critics Sara Century and Zoe Tunnell jump in to talk all things Wonder Woman 1984.
Related: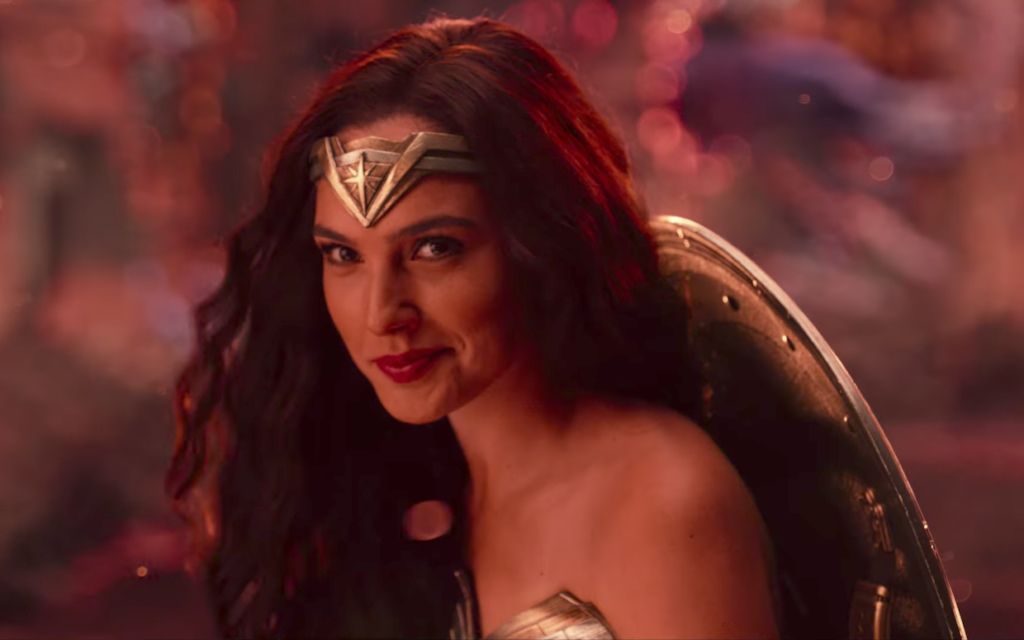 Did We Like 2017 Wonder Woman?
Zoe: I liked Wonder Woman the first a fair bit! Not a perfect movie by any means, whole lot of eye-rolling shallow "YAY WOMEN!!" feminism, but it had a sense of place and identity that a lot of superhero flicks lack. The combination of a striking vision of Themyscira and a grim, surprisingly harsh look at World War 1 and the toll it took on those who fought in it shine even brighter after seeing WW84 which…well, we'll get into it.
Support For Comic Book Herald:
Comic Book Herald is reader-supported. When you buy through links on our site, we may earn a qualifying affiliate commission.
Comic Book Herald's reading orders and guides are also made possible by reader support on Patreon, and generous reader donations.
Any size contribution will help keep CBH alive and full of new comics guides and content. Support CBH on Patreon for exclusive rewards, or Donate here! Thank you for reading!
Sara: I like Wonder Woman (2017) a little bit more now that I have watched its sequel and seen how it kind of goes off the rails. It was a movie that benefited from being shown in theaters, and I feel like I would have enjoyed its sequel a bit more on the big screen. The excitement of seeing Wonder Woman (or ANY female superhero) take a prominent role in a self-titled film is generally what I remember about that experience more than anything else, because as recently as 2017, that was not a thing. When I've watched it back, there's an absurdly heavy-handed pro-military, pro-war lean on the film and while that is typical of superhero movies, it doesn't endear me to it overall. Still, it's a fun action movie, and the characterization of Steve and Diana's relationship was a lot more interesting here.
Zoe: I also can't help but feel Gadot's performance is significantly better in Wonder Woman. The wartime setting and fish-out-of-water antics suited her often stilted delivery and gave her a lot of wiggle room as a lead. As the focal point of a far more modern film where she is no longer out of her element, her stiff acting is much harder to overlook.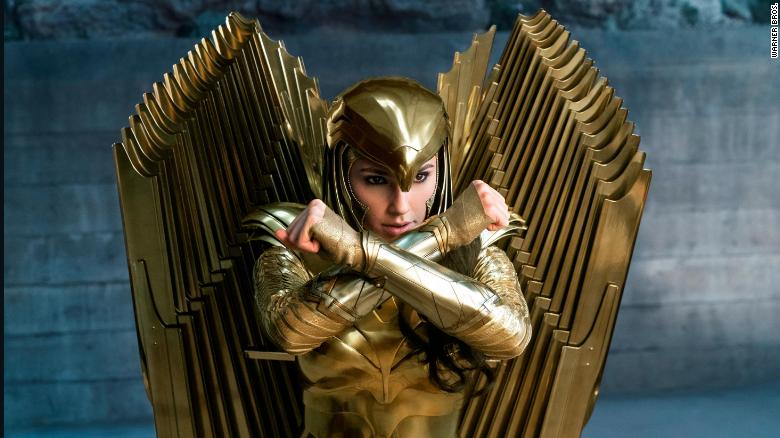 Is It 1984 Like The Book 1984 Or Nah
Sara: I feel like there wasn't really a reason for this to be set in 1984 other than everyone wanted a run through some nostalgia and to fit in some more "fish out of water" jokes, only this time it's Steve, not Diana. I just don't think it worked and it didn't make a ton of sense. There are whole articles popping up about the '80s nostalgia that has infiltrated genre films and TV over the last few years and why it's kind of goofy. It kind of overwhelmed the plot, though it allowed the distance from modern politics they needed to make the highly shaky points they make about global politics here. As far as "why 1984?" goes, I mean, I guess because it sounded good?
Zoe: It isn't even close to 1984 and never tries to be. Which, I wouldn't really have a problem with if it did literally anything interesting with the period instead. There is so much potential in a female-led superhero flick taking on the most testosterone-fueled, politically noxious decade of the 20th century that's impact still lingers to this day. Instead, we get Pop Tart jokes and Totally Not Ronald Reagan being a good person and I hate it.
The Change Between One Scripter & Three / Also Geoff Johns Is A Writer On This Movie
Zoe: I understand we will likely never know exactly how much impact Geoffrey Johns had on the script, but as a viewer it felt like I could all but see him yelling dialogue to the actors off-screen in specific moments. The most glaring of which is easily the first big Barbara Breaks Bad scene where she *checks notes*…beats up an attempted rapist. It oozes the sort of centrist "attacking your attacker makes you just as bad as them" line of thinking that you can find throughout Johns' work. I don't want to completely absolve Patty Jenkins and Dave Callaham from blame, because this script is easily the film's biggest flaw and is a giant mess in many aspects beyond Johns' fingerprints.
Sara: I think the parts that reminded me the most of Johns' other writing is when Chris Pine is rambling about how flying is "wind and air," and then those mumblings are repeated later so that Diana can ostensibly be taught how to use her powers by a guy. Also, the fact that Maxwell Lord got a redeeming ending and Cheetah did not despite the scope of their crimes being wildly different.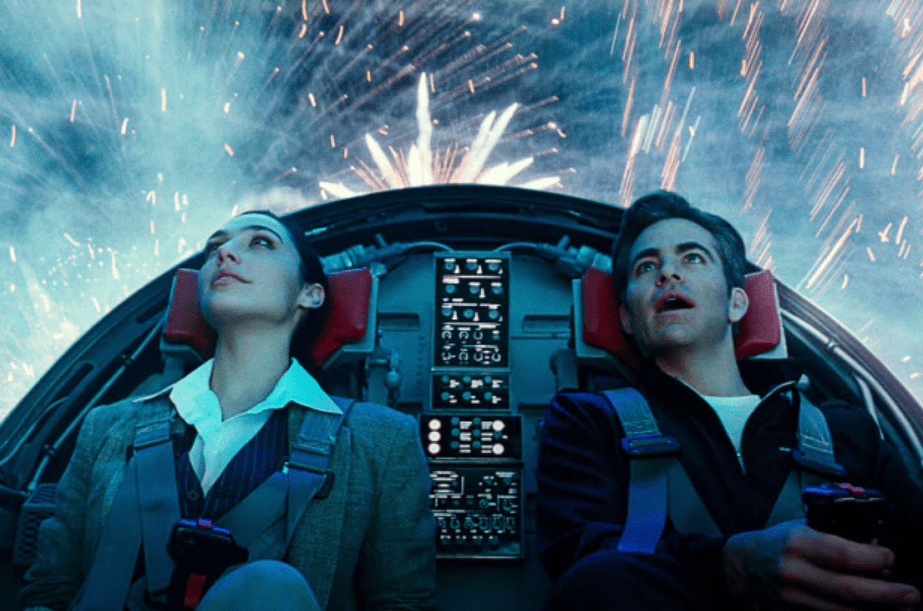 Steve Trevor
Sara: Steve Trevor… should not have been in this movie. He was pretty good in the first one, but there was truly no point to him here. I get it, fun jokes about how wild the '80s were compared to the '40s, but give me a break. Also, even he is like, "Really? Don't you think you should, like… move on?" Like we the audience did at the end of the last film.
It really doesn't make sense that she's wishing for Steve Trevor and not the ability to go home again. That was a wild stretch. He only comes back for a handful of jokes that weren't as good as they would need to be to justify his presence. Meanwhile… Where is Themyscira? Why is Steve Trevor more important to Diana than the entirety of Paradise Island? Why is he the person that "helped her" figure out how to fly? Why weren't there any ladies kissing in the stands during that intro on Themyscira? Why would you ever choose to leave an island of women? Why do Wonder Woman stories always do this?
Zoe: Yeah, Steve had no business being here. I think Pine did a good job, dude is basically incapable of not being charming, but nothing about his role worked for me. The idea that Diana wouldn't have moved on, even a fraction, after 70 years is antithetical to the message Wonder Woman ended on and feels like an awkward storytelling choice just to keep Steve around to make jokes about modern art.
Plus: that poor guy whose body Steve took over. I don't have the time or energy to fully unpack how gross it is to use that man's body as a prop for Diana to bone down with, but it sure ain't great.
Sara: And she has that weird send-off with the guy at the end of the film, which was also… not as heartwarming as I think it was intended.
Barbara Minerva
Zoe: Sara, I know you're gonna have a lot to say about Barb in this movie, so I will get out of your way. Kristen Wiig tried her best, and frequently looked incredible, but this movie fundamentally misunderstands her character, and how much women will root for a lady beating the hell out of a slimy sex pest, and is lesser for it. Alright, floor's all yours.
Sara: The consensus has to be that I love Cheetah as a complicated queer villain in the comics, Kristen Wiig is incredible, she was brilliantly cast for the role, and yet the whole vibe in how they treated her in this movie was weird. She is by far the best part of the movie, but she's definitely not in it enough, and her motivation is skewed. Wanting to become Diana so she can beat Diana up is weird. Honestly, just kiss. Just kiss! Just… kiss.
Maxwell Lord
Sara: They were so close! The casting was upsettingly good.
Zoe: I feel like they were closer to having a successful take on Max than anyone else in this movie. When he is just playing a slimy con man with delusions of grandeur, Pascal absolutely kills it and is a delight to watch. When that crosses the line into weirdly racist and power-hungry madman, well, they lost me. Having Lord be a hyper-capitalist Trump-adjacent sleazeball was the only time I thought the film might have something interesting to say about its 1984 setting, given the rise of The Business Executive in the era, but it was immediately lost in a sea of hammy acting and magic wish rocks.
Sara: Again, Mary Haron's film version of American Psycho remains the definitive work on corporate culture in the '80s. Goodbye, everyone.
… Shoes?
Sara: Shoes get a truly wild amount of screentime in this film. They are obsessed with the heels joke and it is so much of Barbara's origin story. "A woman went rogue because she struggled to walk in heels and some other stuff" is not the great motivation I think they were going for, but okay.
Zoe: It is weird! From Barbara's multiple high heel spotlights to shots that highlight the heeled boots on Diana's outfit, it is just a strange recurring motif in an already weird movie.
Why No Etta?
Sara: Where the heck is Etta Candy in these movies? In the comics and the animated films too, Etta Candy is always getting sidelined and it's not great. I feel like these movies tend to be like, hey, it's feminist, there's a woman in it and she's equal to this man! Listen, she's more than equal to Steve Trevor for starters, but also, you can't call a movie feminist and have her fight the only women she encounters. Lucy Davis was solid casting for Etta, and if you can come up with some goofy extended explanation for Chris Pine to come back from the dead, you can bring back Etta.
Zoe: I'm not a huge Etta Candy fan, not because I dislike her just a lack of experience, but her absence is definitely felt. Aside from an indescribably gay dinner with Barbara, it feels like Diana doesn't have anyone in her life until Steve shows back up. She needs a human, grounding presence, desperately.
Sara: Just want to chime in that the dinner date with Barbara was easily the best thing that happened in all 270 minutes of this movie. "Hahaha, you're soooo funnyyyyyy" was the greatest line and the title of my pending Barbara/Diana fanfiction.
Let's Talk About Barbara Minerva Again
Zoe: The thing that really kills me about Barbara, previously voiced grievances aside, is how her background as an archeologist and relationship to Diana as a peer has nothing to do with her Cheetahfication. She is just turned into a poorly rendered Cats knock-off because of a stray line about being an apex predator. I think her comics origins are often…extremely problematic, but even then having her pledged to a specific god or cursed as part of her friendship with Diana as an archeologist is so much more resonant. Reducing it to being jealous that Diana is Pretty and Strong, and Max Lord liking literal puns when granting wishes is such a waste.
Sara: Her comic book origin is problematic, but it makes the kind of sense that makes her a compelling and terrifying villain. That's what drives me up the wall about this; it did not make sense and she wasn't scary. She turns into a different person halfway through the film. Also, it really doesn't hold up that Barbara's biggest sin in this movie is lashing out at a guy that physically assaulted her and attempted to do it again. Maxwell Lord actively did not care about his son, then he gets a tearful reunion, meanwhile Barbara just gets beaten and dropped. Also, let's face it, Lord is only in this movie because executives probably didn't think Cheetah was strong enough a villain, and that sucks because this would be so much cohesive if they'd dropped one of the two and spent more time with whichever one they chose.
What does the future look like?
Sara: … I don't even know.
Zoe: Same. When they announced WW84 I was thrilled, because a superhero anthology series led by Wonder Woman sounded fantastic after the first film. But with the complete misfire that 84 has shaped up to be, I am not confident a third Wonder Woman would have anything to say about a potential third era that would be worth watching. Given the third film has been greenlit as I was typing this very review, it is definitely on the way no matter what. Who knows what it ends up being.
Sara: Etta Candy and Cheetah kissing. It's all I want.