Below you'll find a variety of collected comic book collections that were released this week and caught my attention. These range from original graphic novels, to trade paperback (or hardcover) collections of ongoing comic books.
Where applicable, I'll mention any reading orders on Comic Book Herald that might help you make sense of some of the Big 2 superhero trades.
As always, this list is curated via Comics List. Links to collections on amazon use affiliate links, which means Comic Book Herald will receive a small portion of any purchase (it's a great way to support CBH, so thank you if you do so!).
Enjoy the comics!
Dave's Faves Comics
Locke And Key Small World Deluxe Edition HC
, $14.99
Seven To Eternity Volume 1
TP, $9.99
Judge Dredd The Cursed Earth Saga
Uncensored TP, $25.00
DC Comics
Superman Action Comics Volume 1 Path Of Doom
TP, $16.99
A part of Comic Book Hearld's DC Rebirth reading order.
Support For Comic Book Herald:
Comic Book Herald's reading orders and guides are made possible by reader support on Patreon, and generous reader donations.
If you like Comic Book Herald reading orders and want exclusive reader rewards, your support on Patreon would be tremendously appreciated! Rewards include:
Custom monthly reading playlists
Priority reading order requests + Q&A
Weekly continuity updates
Reading order update logs
A direct hand in growing CBH!
Any size contribution will help keep CBH alive and full of new comics guides and content. Support CBH on Patreon for exclusive rewards, or Donate here! Thank you for reading!
Batgirl A Celebration Of 50 Years
HC, $39.99
Batman And The Outsiders Volume 1
HC, $49.99
Batman The Golden Age Volume 2
TP, $29.99
Future Quest Volume 1
TP, $16.99
Green Lantern Volume 8 Reflections
TP, $16.99
Wonder Woman '77 Volume 2
TP, $16.99
Red Thorn Volume 2 Mad Gods And Scotsmen
TP, $16.99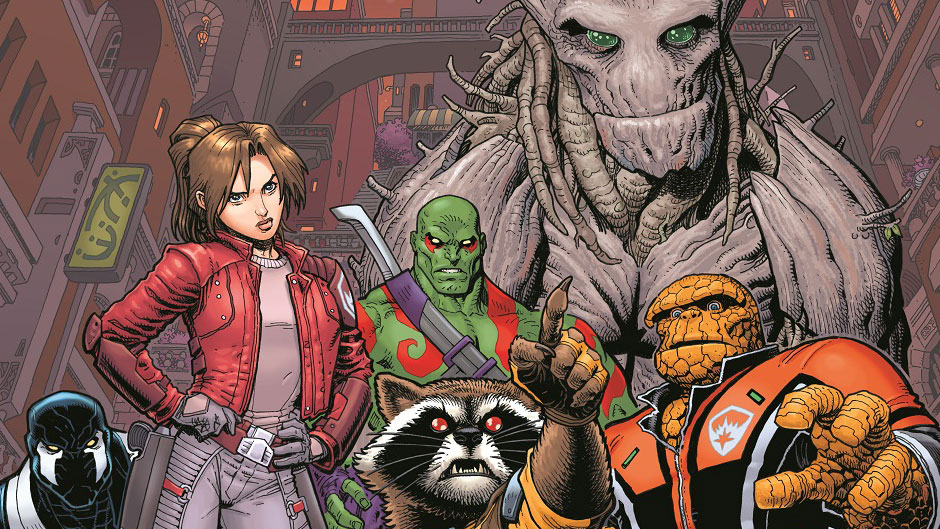 Marvel Comics
Captain Marvel Earth's Mightiest Hero Volume 3
TP, $29.99
Extraordinary X-Men Volume 3 Kingdoms Fall
TP, $17.99
Guardians Of The Galaxy New Guard Volume 3 Civil War II
HC (Premiere Edition), $24.99
Deadpool And The Mercs For Money Volume 1 Mo' Mercs Mo' Monkeys
TP, $15.99
Deadpool And The Secret Defenders
TP, $29.99
New Avengers By Brian Michael Bendis The Complete Collection Volume 2
TP, $39.99
Runaways Volume 2 Teenage Wasteland
TP (New Printing), $14.99
Wolverine Prehistory
TP, $39.99
Other Comics I Like This Week Or Want To Check Out
Rick And Morty Volume 4
TP, $19.99
Haddon Hall When David Invented Bowie
HC, $22.95
Kong Of Skull Island Volume 1
TP, $16.99
Sabertooth Swordsman Volume 1
HC (2nd Edition), $3.99
Snow Day
GN, $14.95
Flight Of The Raven
TP, $29.99
Eclipse Volume 1
TP, $9.99
Scooter Girl
TP, $14.99
Sex Volume 5 Reflexology
TP, $14.99