Thanks to reader support on Patreon, every week I put together weekly recaps and analysis of the biggest storylines impacting Big 2 superhero continuity.
If you want to get the full weekly recaps, in addition to other benefits like priority access to Q&A's, reading order recommendations, and monthly custom reading playlists, consider supporting Comic Book Herald on Patreon.
Otherwise, enjoy a sampling of the month's events below:
Note: Spoilers For All Discussed Comics Follow!
MULTIVERSAL MORRISON BACK ON BATMAN AND METAL
Grant Morrison makes a triumphant return to DC Comics this week, co-writing the DC Metal tie-in Dark Knights Rising: The Wild Hunt.
Support For Comic Book Herald:
Comic Book Herald is reader-supported. When you buy through links on our site, we may earn a qualifying affiliate commission.
Comic Book Herald's reading orders and guides are also made possible by reader support on Patreon, and generous reader donations.
Any size contribution will help keep CBH alive and full of new comics guides and content. Support CBH on Patreon for exclusive rewards, or Donate here! Thank you for reading!
If you've missed Morrison-y cosmic science, then hoo boy does this issue hold all your dreams in store. Truly, if you're unfamiliar with Grant Morrison's work in the DC Universe from 52 through Multiversity
, I don't think this tie-in will make a lick of sense. Then again, a familiarity with the DC Universe works of Morrison has been borderline essential for the entirety of Metal.
Metal is still my favorite comic book event since Secret Wars (and second favorite of the 2010's), but even I'll admit the barrier to entry here is only growing as the series concludes. My brother-in-law recently asked me if the event was worth checking out, and my enthusiastic yes was met with a less enthusiastic groan when he saw my list of recommended pre-reading.
I'll be very curious to learn if readers who started with DC Rebirth enjoy Metal. Perhaps I'm underestimating the newer fans ability to roll with the deep cut references and expansive history of the universe!
LET THE PAST DIE. KILL IT IF YOU HAVE… WAIT, DR. STRANGE WHAT ARE YOU DOING?!
Despite the general attempt by Marvel Legacy to move on from Secret Empire as if it basically never happened, the new Doctor Strange driven crossover, Damnation, sinks right back into the quagmire of Secret Empire.
As you'll recall from Secret Empire, evil Nazi Cap destroyed the entire city of Las Vegas, basically as a finger wag to the resisting Avengers. Despite hints throughout the Marvel Universe that Nevada is recovering as a city might after such devastation, Doctor Strange decides to use his god-tier magic abilities to not only restore the city but the people as well.
There's a recurring trend in Doctor Strange comics where the good sorcerer supreme is preposterously short-sighted, especially for someone who has made as many egregious mistakes as he has! Let me count the ways:
Zod (World War Hulk)
New Avengers Illuminati (Twice)
Void / Sentry
Now Mephisto and Damnation
That's right, Doc's refusal to accept loss of life results in Mephisto and hell taking over Las Vegas. I'm interested to see if the creative team can make Damnation into something that breaks the mold. It initially feels like a very familiar story to Inferno or even that Venom crossover with Red Hulk, Son of Satan, Ghost Rider, and X-23 during the Remender run.
More than anything, I'm excited about Wong's newly assembled Defenders lineup, which includes Elsa Bloodstone and Moon Knight.
THE FRESHEST OF STARTS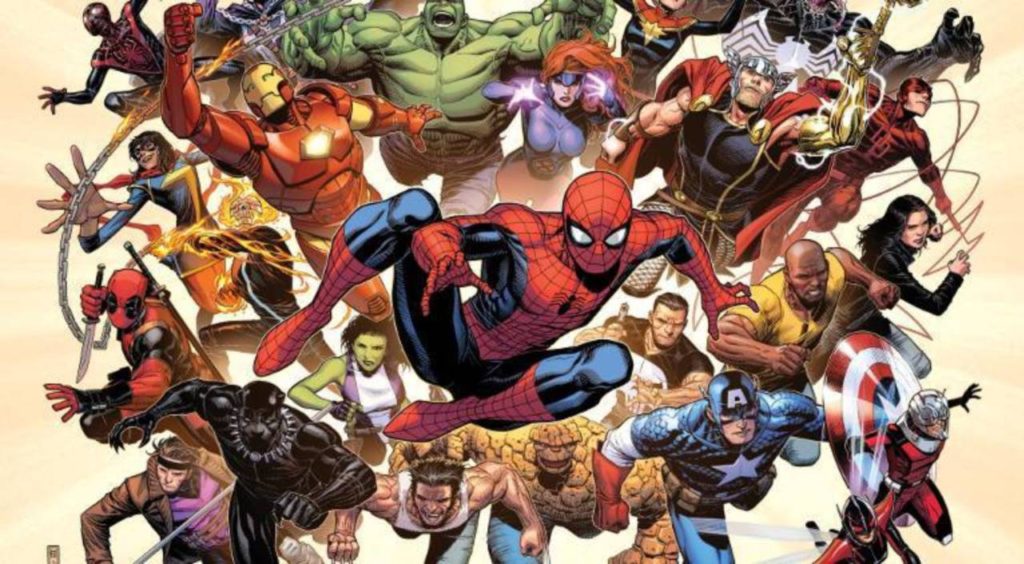 Here comes Marvel's "Fresh Start," and I'm pretty much split down the middle in terms of excitement. On one hand, healthy number of the creative teams and series Marvel has announced sound excellent.
Marvel's in an interesting position suddenly where they do actually seem to have the creative talent to make another run at a consistently interesting line. For my money the following "new" staples of Marvel's writing core are near must-reads every time:
Al Ewing
Kelly Thompson
Donny Cates
Matthew Rosenberg
Saladin Ahmed
Ta-Nehesi Coates
Announcements like Cates and Ryan Stegman on Venom, or Coates and Lionel Francis Yu on Captain America are wonderfully exciting. These are comics I can't wait to read. I'm also pumped to see Invincible's own Ryan Ottley on Amazing Spider-Man, with Nick Spencer writing the comic he should have been doing instead of the whole sordid Captain America/Secret Empire PR nightmare.
Likewise, Jason Aaron and Ed McGuiness on Avengers indicates an effort to bring a throughline back to Marvel Comics – one that has been missing at the center of the universe since 2015. There are a number of promising elements to "Fresh Start," and certainly more optimism already than Legacy ever had.
Of course, that's where the strings come in – Marvel Legacy launched six months ago and Marvel's already desperate for a "Fresh Start." It's another indication that no one's at the wheel planning out these comics.
I'm not as "reboot" averse as many, but I do think Marvel could soften the blow by simply adopting an annual and consistent "Season 1" approach to their lines.
It's also hard for me to overlook the insanity of plot threads delivered in October 2017's Marvel Legacy #1 paying off in "Fresh Start's" summer 2018 Avengers #1. Nothing says capitalize on momentum like connected tissue released nine months apart.
At my most optimistic (likely staring at gorgeous cover art of the new Multiple Man limited series), I actually think "Fresh Start" can get Marvel Comics back on track. They absolutely have the talent, and apart from the grandfather clauses of Waid and Slott, their creative roster is the freshest it's looked since the early 2010's.
Personally, I think an undo amount of pressure falls on Jason Aaron's storytelling shoulders. His Avengers run will need to build the center of the Universe that has been missing for three years. I have no doubt Marvel will continue to have quality comics (that hasn't actually been the problem), but the center throughline has been a chasm. If Aaron can begin filling that void, "Fresh Start's" got a real shot.
You know, at least until the next reboot.