We have all come to accept that men and women can fly. That aliens walk among us. And that, with the right fashion accessory, any one of us could construct an old-timey elevator out of green light and use it to bring people to space.
These are accepted facts.
So why then does it seem so ridiculous to give one of these people a car? Why is a space ship more ridiculous than a cape? What about The Atomic Steed makes it so impossibly, inherently stupid? And why is the Batmobile okay, but the Spider-car is not?
I believe that the answer to all of these questions and more are rooted in cold, simple, scientific fact. I'm going to prove it to you in my exhaustive study/grant solicitation. But first, the rules.
The Rules
It must appear in comics or some other story-based media. Nothing that was only a toy.

It cannot be magic, biomechanical, or somehow not strictly engineered in origin.

It's can't be all Batman. That would be too easy.

Batman Jet-Skates
These are a pair of strap-on roller skates – very similar to the Jacko or Davies brands of the 1950s – that have been augmented with solid rocket boosters. The Batman Jet-Skates exist for those edge cases where Batman needs the speed of a car without the encumbrance of paltry things like "safety" and "handling" and "brakes."
Support For Comic Book Herald:
Comic Book Herald is reader-supported. When you buy through links on our site, we may earn a qualifying affiliate commission.
Comic Book Herald's reading orders and guides are also made possible by reader support on Patreon, and generous reader donations.
Any size contribution will help keep CBH alive and full of new comics guides and content. Support CBH on Patreon for exclusive rewards, or Donate here! Thank you for reading!
Best of all, someone has strapped these rockets far away from his center mass, making them way more difficult to control. Here's a complicated NASA diagram about steering ("gimbaling") rockets which speaks a lot to momentum and thrust alignment, but speaks very little to other impact factors of the Bat-Jet-Skates, such as:
What's the RPM limit on those wheels before they explode from centrifugal force?

Why doesn't he put on any extra safety precautions? Even 90s headgear, knee, and elbow pads would be better.
The Bajeskates have potentially the smallest potential loss of life (unless you count however many Robins died in the product testing phase). The worst case scenario is some criminal has to explain this perfect Batman outline in the back of his van.

Lex Luthor's / Doctor Octopus' Space Octopus
This is some "seat of the pants" nonsense right here. It was a rush job, built as a spur of the moment plot by our two villains to help them capitalize on the cross-over comic "Superman vs. The Amazing Spider-Man
."
As an aesthetic compromise between Luthor and Doc Ock, it's a rousing success. It looks just enough like the Legion of Doom headquarters, with a bunch of Ock's metal tendrils, and all it cost was one thousand percent more than if they'd ordered off the lot. This is the pinnacle of what 1976 had to offer.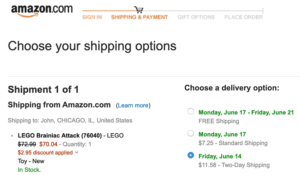 Seriously, what are the rush charges on a custom spaceship with exacting design requirements? How many times do you have to say "I don't know that tendrils are aerodynamic" before you just charge triple on your bill and shove some HVAC ducts on the thing? 
I can't get a Lego model by the end of the week without a 1200% upcharge, I cannot even imagine what "same day delivery" is on a bespoke starship. That it looks more like a cuttlefish than anything else should tell you that corners were cut.

Black Knight's Atomic Steed
These sorta space motorcycles are the creation of the High Evolutionary and are outfitted with weaponry and engines capable of flight in-and-out of atmo. What the Atomic Steed doesn't have is protection.
Any protection at all.
Seriously, a breeze could tackle ol' Dane Whitman off the thing and then you have something called "the Atomic Steed" flying uncontrolled and at full speed. Imagine a horse galloping out of control through Manhattan. Now strap an atomic bomb to that horse. Scary stuff to be sure, but it gets downright terrifying when you think about using the thing for its intended purpose: space travel.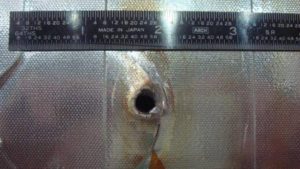 Space is littered with junk. Rogue satellites, radiation, space monsters, and so forth. But worst of all, it's filled with micrometeors. Microasteroids are planetary debris, sometimes as small as a grain of dust, flying around at multiple times the speed of sound. Basically, they're God's drive-by shooting, perpetrated on a universal scale. And if they can wreck satellites and space stations which are meant for this stuff, what's this open-air canopy garbage going to offer? Other than horrifying questions about that nose cone?
Maybe this is why the Atomic Steed was eventually replaced with an actual horse… because that's safety you can believe in.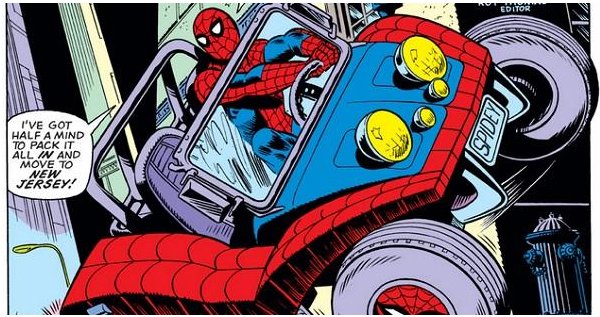 The Spider-Mobile
This car was built as some bizarre long con in which a company offers Spider-Man a "sponsorship deal" which requires that he build and drive his own car. And since it's a sponsorship deal, the car should somehow have all of the same powers as Spider-Man. This premise is challenging, but it gets worse: Spidey gets the Human Torch to help him build this thing.
So right off the bat, I want to tell you that I don't trust a car built entirely out of high-fives. With Pete and Johnny at work, the build process must have looked like the volleyball scene from Top Gun.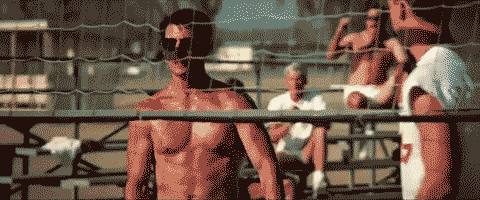 Second, this car is meant to drive up buildings? If you're in a building right now, look out the window for this next thought experiment. How much of a car do you want hanging off that glass? What about if the car were going 40mph? What if it were a dune buggy made by two people not known for making cars or going to the dunes?
Naturally, this car was destroyed and Spidey got no money out of the sponsorship deal. I imagine that somehow J. Jonah Jameson was involved in this, but so far, the Bugle hasn't offered a comment.

Wally West's Flash Van
At first, I really wanted to know how does a person with the speed force physically drive this car? Would jerking the wheel to the side at the speed of light transport it and the steering assembly back in time? Can the van's suspension handle West's sudden, relativistic mass gains when he's in this thing? How often is the car destroyed?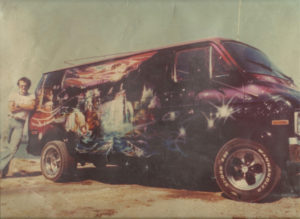 But then I asked the important question: More importantly, why the hell doesn't it have a Frank Frazetta tableau across the side?
Honestly, how, how did editorial think that Wally West wasn't going to have a girl on a panther on the side of his van? He has a sponsorship vehicle complete with a television and unlimited snacks. We are asked to believe that the Flash is not somehow tailgating crime. Fine. I will accept that. But I need someone to explain right now how The Flash owns a 1976 Ford Econoline with a custom paint job, an entirely useless spoiler providing no downforce whatsoever, an entertainment system and snacks. And that van does NOT have the cover of Molly Hatchet's Take No Prisoners airbrushed on the side. How? You tell me that.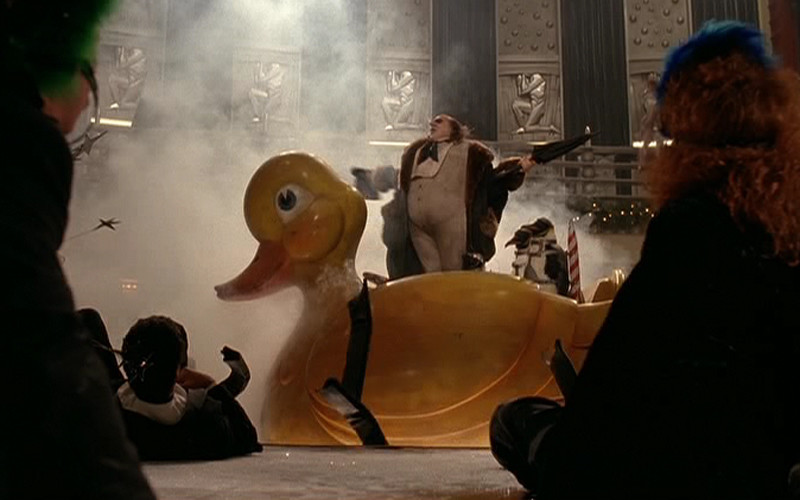 The Penguin's Duck Tank
The penguin stole this vehicle from the Gotham zoo and then retrofitted it to be whatever this is. Calling it a "tank" is generous in the extreme, as it's more like a DUKW – "Duck" amphibious military vehicle last used in the Korean War. And while its stolen origins might make the duckie the most thrifty vehicle of the bunch, I have to question whether it's a vehicle at all.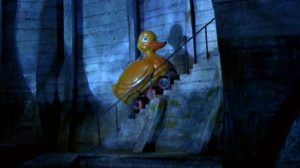 Sure, we see it in use saving babies and drowning officials. These are good things, I'm sure you'll agree. But look where he keeps it. The duck car started life smelling like the car from a children's ride, and then it only got worse. Neglect, the sewers, and its visual motif would all make it impossible to sell. Who would need an enormous, garish object that's most associated with grease-paint soaked criminality? Why can it traverse stairs? Who could want that? Who would have room for it?
The answer is clear: Batman.
Batman loves his trophies, and an enormous, bright yellow ducky is just the sort of nightmarish fever dream to fit his interior design. Plus, it would go great between the enormous penny and huge dinosaur. The duck car even has a custom scissor lift; great for cleaning other trophies! Everything about this screams "to the Batcave!"
And that's why I don't think this is a vehicle at all, but instead qualifies as "hopeful insurance fraud" on the part of Penguin.

The Thanoscopter
This light helicopter looks similar to the Robinson R22. Immediately, this is a problem.
Most fully fueled light helicopters can only lift up to 400 lbs extra weight (~330 for the R22).
Thanos weighs almost half a ton, all by himself. Add in whatever McGuffin he's trying to steal, plus a hero or two hanging onto the landing skids, and suddenly you're talking close to 2,000 lbs of carrying capacity, well outside the range of any single-rotor vehicle!
Which means that to make the Thanoscopter, he probably stole a light craft from somewhere, then had to steal the engine, transmission, rotor mast, and controls out of some other, bigger aircraft. Something along the lines of a Chinook troop transport. After that, he had to get a mechanic to merge these two things together. (Let's be honest, it was probably Johnny Storm. Who else would put Thanos' name on the side?)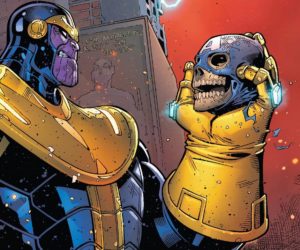 And now he just… has this helicopter. But there's still no way he could fly it.
Look at his big, dumb fingers. Each digit wears a size 14 Jordan. There is no way those things are going to be able to manage the delicate instruments of any helicopter, military or otherwise. The stick would be as dust in his hands. The glass would shatter if he sneezed.
Maybe Thanos could just lease his copter out a local Mojo World TV affiliate.

Flying Batcave
Batman's workaround when he was forbidden from stepping foot in Gotham. His solution was ranked "most pedantic" by Well Actually magazine. This petty billionaire built a mobile Batcave, right down to the size and contents. It even has its own Batmobile!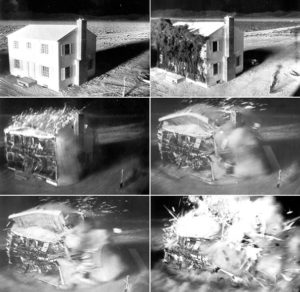 This thing has a lot of problems: steering, stopping, fuel consumption, the fact that it's banking really hard on a literal interpretation of "stepping foot." Also, its size is deeply ambiguous, seeing as it's drawn about the size of a bodega, but it has enough room for a Batman trophy room (with Penny and Dinosaur) and a car… so I think the real mass is much, much bigger than is illustrated. I think the illustrator just panicked.
But that's only a contributing factor, not the core problem. No, the real issue is the same one plaguing every helicopter: "downwash."
Put very simply, helicopters work by taking air above themselves and forcing it below them so hard that it lifts the machine. This downward air is called "downwash." Here's a little middle school physics for you:
Newton's Second law: (F)orce = (M)ass x (A)cceleration"
The Mobile Batcave has the (m)ass of a fully-stocked Costco. And it has to (a)ccelerate dramatically to get across town to stop crimes from happening.
That means the downwash (force) on this mobile calamity would be equal to a small town being dropped beneath its wake. Several times a second. The Flying Batcave isn't a crime-fighting solution; it's a passive-aggressive hurricane being piloted by a jilted billionaire and it's why we need to close regulatory loopholes.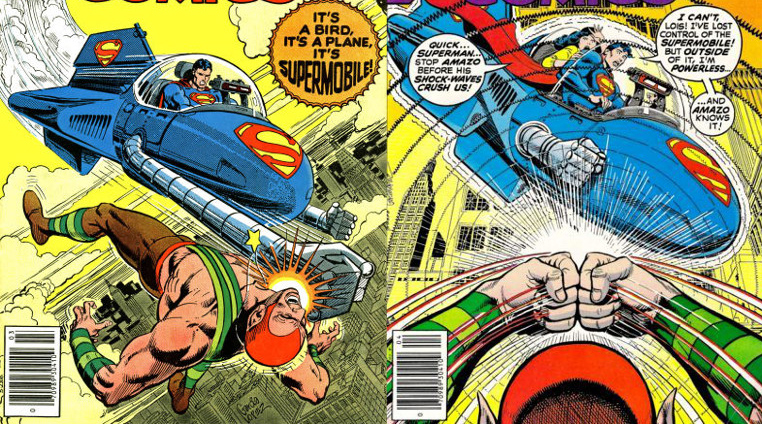 The Supermobile
Red Suns, kryptonite, magic, and more can render Superman powerless. So, in a rare moment of forethought, Supes created this machine that could provide "Superman-level strength, speed, flight, and durability" during times when he's depowered. Which begs the question:
Are you kidding me with this, Kal?
Not only did he build a super-powered death plane, but he gave it super punching arms. And he built the whole thing out of "Supermanium," an element he invented for this purpose. Just created it. It's as strong as Superman himself and he made it. Don't let any of that concern you, that he can just play god in order to make a plane because there's a way worse ethical consideration for us to ponder.
Superman uses this vehicle when he's depowered. What is it doing the rest of the time?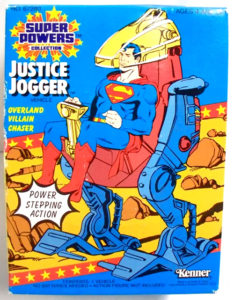 Like in Infinite Crisis
. Or Final Crisis. Or against Doomsday. Any of those other times where people died because we didn't have enough Superman. It is just sitting in a garage as whole planets are destroyed. We could take those Supermanium fists and give them to Batman, or Goldstar, or Comet the Horse. Hell, give it to Black Knight's regular horse! Just put a warm body in one of these things and make them do something.
Instead, Superman made "The Justice Jogger," doubling down on his hatred for all life in this universe.
The Supermobile is the worst vehicle on the list because it is responsible for genocide multiple times over.
Conclusion
Superhero vehicles are inherently problematic. Not because of their utility or their tentacles, but because they force unwanted normalcy upon our heroes. The ridiculous part of the Flash owning a car isn't that he's so much faster than a fully-stocked party van. No, what makes the van dumb is that now the Flash is the kind of person who owns a car. And that takes some of the mystery out of him You or I may not be able to accurately imagine running faster than the speed of light, but we can all readily picture the inanities and indignities of car ownership. The mundanity of the car becomes stronger than the speed force due to its proximity to our lives.
This is why I am suggesting that we take all of the money we spend on toys and collectibles dedicated to these vehicles, and we instead start a 501-3c dedicated to keeping super vehicles insane. If Superman is going to create his own matter in an affront to God and man, then surely it should fashion a giant space fist. Just an enormous haymaker flying righteous and true. Spider-Man should have a submarine made of webbing that dissolves after just an hour. Batman should have a mobile Batcave the size of both Dakotas and it should be in geosynchronous orbit.
Our heroes should have vehicles of such stunning magnitude as to shame the sun. Crafts with impossible angles that only partly exist in their own reality. Ones with origins so incredible, you'd need an assembly line filled with vans to airbrush it all. Because this is what is necessary to keep our heroes something more than human. Anything less is a travesty.