A character with a 60-year history set in a multiverse will see countless alternative versions created to support the story creatively and/or commercially. The ability to take an already successful character and make fundamental changes without impacting the original character is a valuable tool. The Hulk is no stranger to this idea and this has allowed the character to be taken to unique places. We have seen a "Nerd Hulk", a "Punk Hulk", Worlds where Hulk and Banner have been successfully separated, and whatever the hell Ultimate Hulk
was trying to accomplish.
The Maestro stands apart from the other variations and has created his own gamma footprint in the Marvel Universe. The Maestro is the nightmare future scenario where a Post-Apocalyptic Hulk and Banner live as one with Banner's intelligence and the Hulk's strength aligned, and a malevolent dictator forged.
The Maestro was created by long-time Hulk writer Peter David and artist/writer George Perez in the 1992 two-issue story "Hulk – Future Imperfect". The character has seen a resurgence since 2015 with his own set of limited series starting in 2020, and appearances in Marvel's Avengers video game.
Related Reading Orders: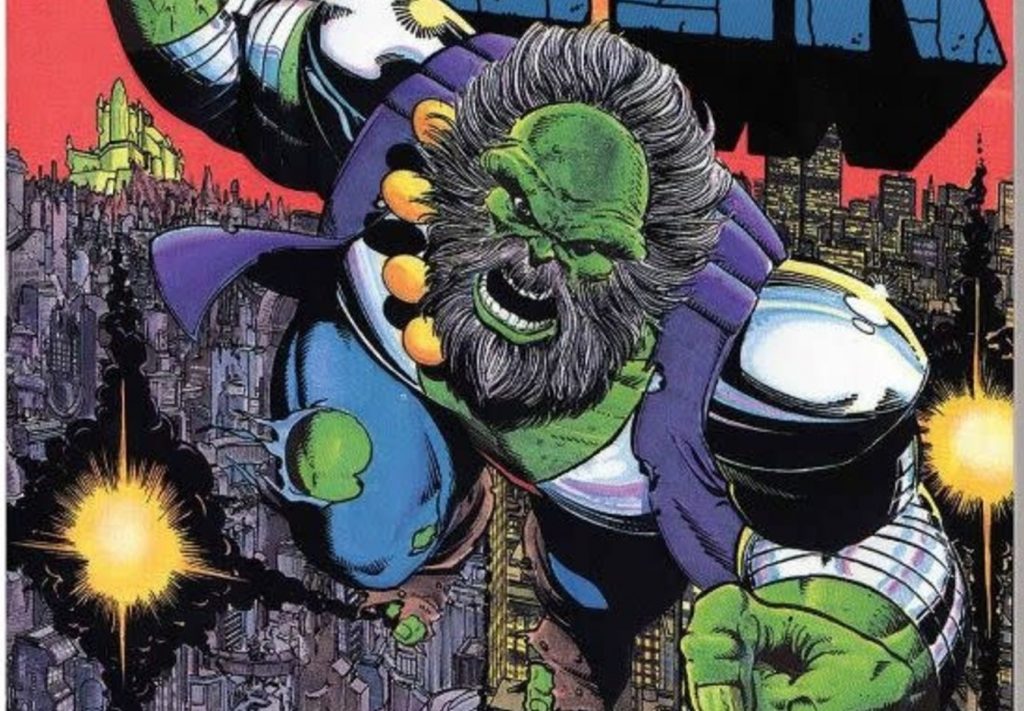 Future Imperfect
Maestro: Future Imperfect – Marvel Tales
Support For Comic Book Herald:
Comic Book Herald is reader-supported. When you buy through links on our site, we may earn a qualifying affiliate commission.
Comic Book Herald's reading orders and guides are also made possible by reader support on Patreon, and generous reader donations.
Any size contribution will help keep CBH alive and full of new comics guides and content. Support CBH on Patreon for exclusive rewards, or Donate here! Thank you for reading!
Collects: Hulk: Future Imperfect (1992) #1-2
We begin with the Maestro already ruling Dystopia with an iron fist when the overmatched Rebellion pulls the Hulk from the main 1616 timeline in a last ditch effort.
Exiles Ultimate Collection – Book 5
Collects: Exiles #75-89, Exiles Annual #1
The Maestro made uncollected appearances in Incredible Hulk & Captain Marvel stories but remained dormant until the Exiles bomb into the Future Imperfect timeline on the tail of a Proteus possessed Hulk 2099.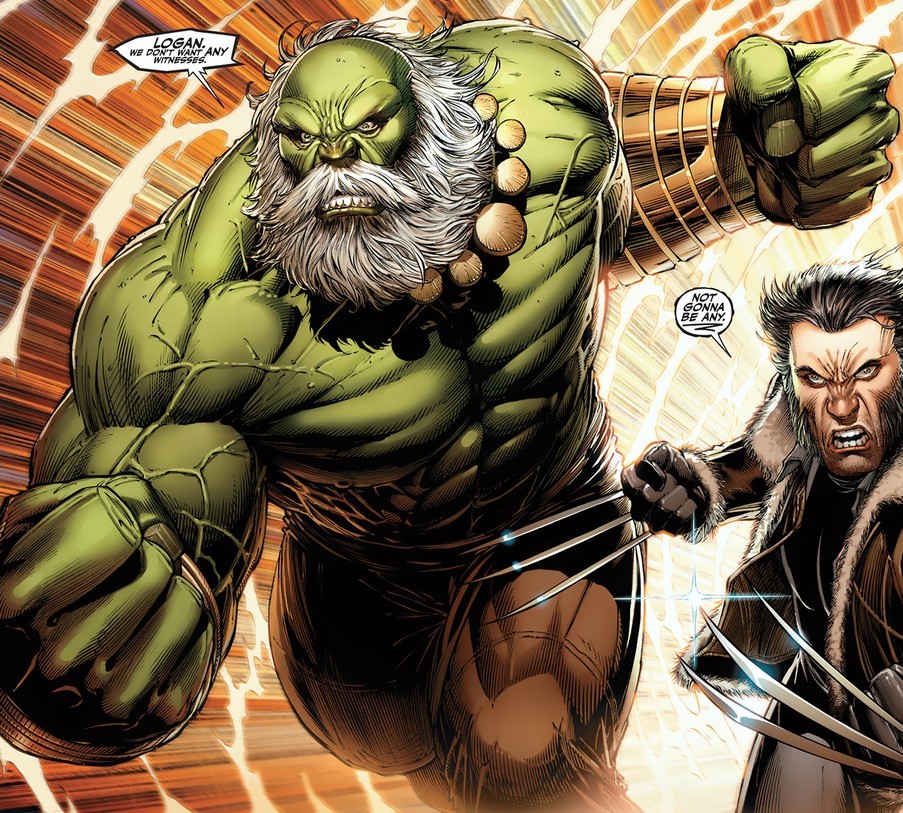 Avengers by Brian Michael Bendis
Collects: Avengers (2010) #1 to #6
A Maestro plays a minor role in a story starring Kang the Conqueror and the Next Avengers.
Secret Wars
Spider-Man 2099 Volume 2: Spider-Verse
Collects: Spider-Man 2099 6-12
Trying to find his way back home, Spider-Man 2099 ends up in a timeline where his company is responsible for the nuclear event that led to Maestro coming to power. Maestro attempts to strong-arm Spider-Man into rebuilding Doctor Doom's time machine.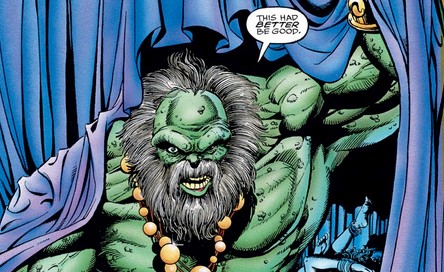 Secret Wars
Collects: Secret Wars #1-9
Doctor Doom folds the Future Imperfect timeline into his newly created world with the Maestro serving as one of his Barons.
For the full guide, check out Comic Book Herald's Secret Wars reading order.
Secret Wars Journal/Battleworld
Collects: Secret Wars Journal #1-5, Secret Wars: Battleworld #1-4, Howard The Human #1, Secret Wars: Agents Of Atlas #1
Collects: Future Imperfect #1-5, Secret Wars: Battleworld #4 (B story)
A Secret Wars tie-in series where the Maestro leads an apparent attempt to dethrone Doom.
Collects: Inhumans: Attilan Rising #1-4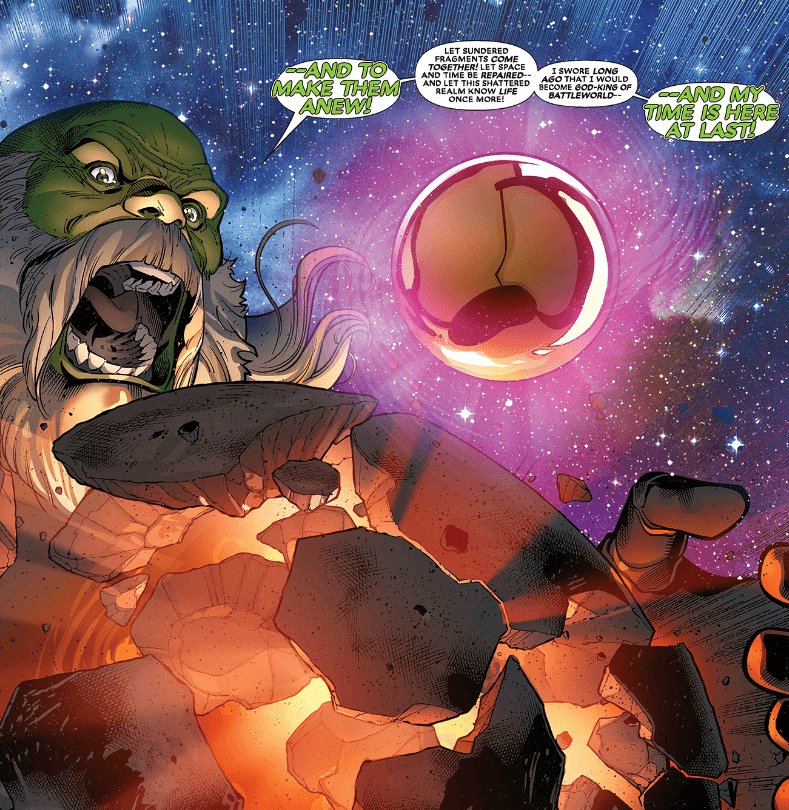 Contest of Champions Vol. 1: Battleworld
Collects: Contest of Champions (2015) #1-6
Contest of Champions Vol. 2: Final Fight
Collects: Contest of Champions (2015) #7-10
In the aftermath of the Secret Wars, the Grandmaster and the Collector stage a Contest of Champions with the Maestro begrudgingly serving as an accomplice.
Old Man Logan
Wolverine: Old Man Logan Vol. 6: Days of Anger
Collects: Old Man Logan #25-30
Maestro and the remaining Banner Clan from the Old Man Logan timeline are forced to deal with Logan.
Wolverine: Old Man Logan Vol. 10: End of the World
Collects: Old Man Logan #46-50
Maestro declares himself King of Fort Wells, Canada (which is not very Canadian for numerous reasons) in the final arch of the Old Man Logan series.
Maestro Rising
Maestro: Symphony In A Gamma Key
Collects: Maestro (2020) #1-5
The origin of the Maestro is told as the Hulk wakes up in a post-apocalyptic world. In very exciting news – joining Old Man Logan, Old Man Hawkeye, and Maestro in alternative older versions of characters, we are introduced to Old Mech MODOK!
Maestro: War & Pax
Collects: Maestro: War & Pax (2021) #1-5
The continued story of the Maestro rise sees him run afoul of his old friends, the Patheon.