Since his true debut in the pages of Amazing Spider-Man #300, Venom has easily held the title of coolest, most iconic Spider-Man villain of the 1990's. The instant fan favorite has oscillated between anti-heroic and villainous stature since that time, with a whole host of, well, hosts giving the sinister symbiote a variety of fascinating comics.

Below you'll find a guide to the best and most memorable Venom comics, with an eye towards different takes on the character.
Related Reading Orders:
The complete Venom comics reading order
Amazing Spider-Man reading order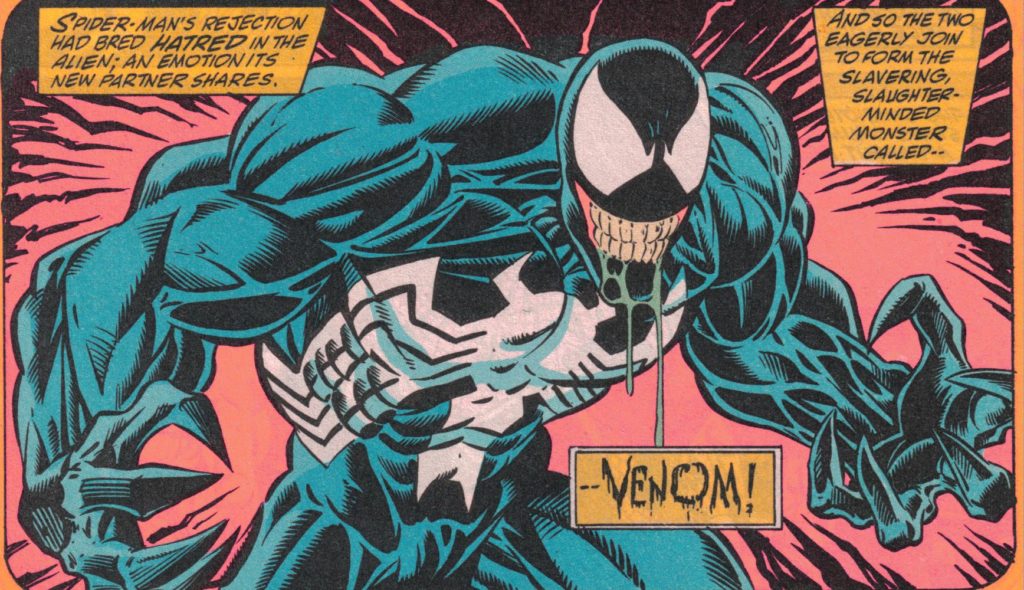 Support For Comic Book Herald:
Comic Book Herald's reading orders and guides are made possible by reader support on Patreon, and generous reader donations.
Any size contribution will help keep CBH alive and full of new comics guides and content. Support CBH on Patreon for exclusive rewards, or Donate here! Thank you for reading!
Issues: Secret Wars #8, Amazing Spider-Man #252-259, #298-300 & #315-317, Fantastic Four #274 And Web Of Spider-Man #1
While you don't necessarily have read how the Venom symbiote finds its way into Spider-Man's life, it adds a lot of enjoyable color to the mythos and development.
Spider-Man: The Vengeance of Venom
Issues: Amazing Spider-Man #332-333, #346-347, #361-363 And #374-375, Spider-Man: The Trial Of Venom, Amazing Spider-Man #373, #388 and Annual #25-26, Peter Parker, The Spectacular Spider-Man Annual #12, And Web Of Spider-Man Annual #8
Issues: Venom Lethal Protector #1 – #6
Venom's first major miniseries sets the tone for most attempts on the character as a standalone entity. Identifying (correctly) that Marvel had something more than a mere Spider-Man villain, "Lethal Protector" casts Venom in the popular 90's mold of vengeful hero vigilante.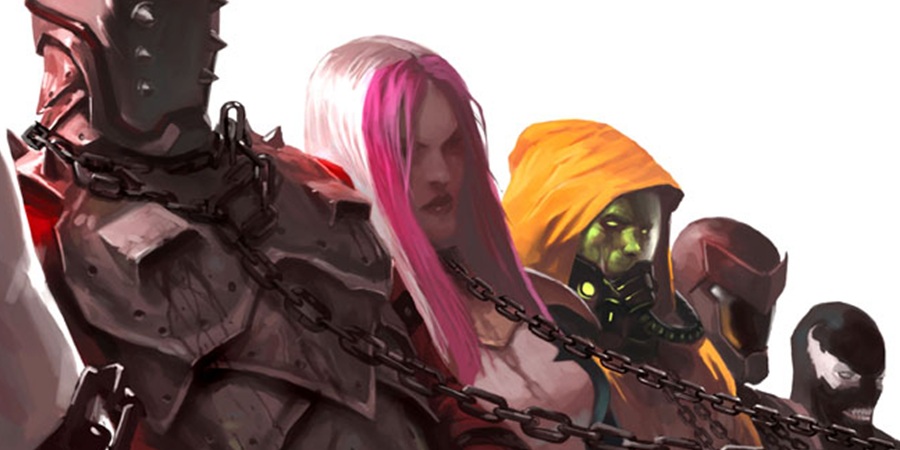 Thunderbolts By Warren Ellis & Mike Deodato
Issues: Thunderbolts #110 – #121
During the 2000's, the Venom symbiote and alias began to gain distance from 90's host, Eddie Brock. Former Scorpion, Mac Gargan, handles the suit for much of the decade, through events like Marvel's Civil War and Dark Reign.
Issues: Amazing Spider-Man #568 – #573 (Aug 2008 – Oct 2008)

Venom by Rick Remender: The Complete Collection Volume 1
Issues: Venom (2011) 1-12, Venom/Deadpool: What If? 1
Venom by Rick Remender: The Complete Collection Volume 2
Issues: Venom (2011) 13, 13.1-13.4, 14-22
The full run of the series now known as "Agent Venom" is one of the best development's in the character's history, tying the symbiote to longtime Spider-Man role player Flash Thompson. If you're less interested in the hulking monster of the late 90's and want to see how Venom can be reinvented for a new generation of readers, this is the series to start with.
Thunderbolts – Volume 1: No Quarter
Issues: Thunderbolts #1 to #6
Far from perfect, but this Marvel NOW! era Thunderbolts series is semi-underrated, and stars Flash as Venom alongside the likes of Punisher, Elektra, Red Hulk and Ghost Rider.
Superior Spider-Man Volume 5: The Superior Venom (Marvel Now)
Issues: Superior Spider-Man 22-26, Annual 1
During his takeover as the Marvel Universe's "Superior Spider-Man," Otto Octavius finally runs into Venom, and faces the temptation of the symbiote.
Venom: Space Knight Vol. 1: Agent of the Cosmos
Issues: Venom: Space Knight #1 to #6
Following a stint with the Guardians of the Galaxy, Agent Venom spends some good old fashioned time in space, a true Marvel rite of passage.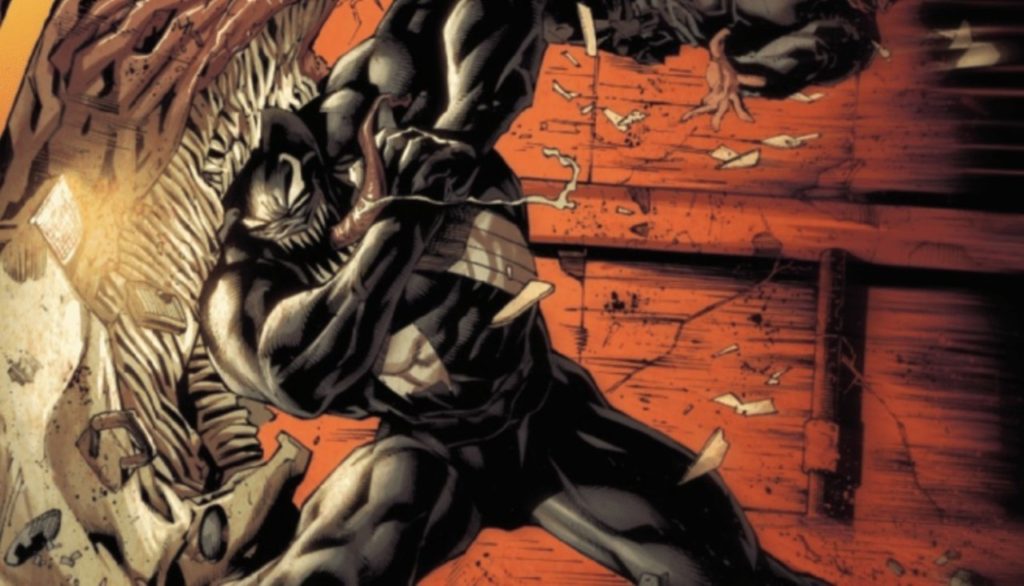 Venom by Donny Cates & Ryan Stegman
Issues: Venom #1 to #6
The 2018 ongoing Venom series launches as part of Marvel's "Fresh Start" is already a top tier title for the publisher.