While the Star Wars film canon is relatively neat and tidy, the decades of licensed comics can be an overwhelming array of options.
There are Star Wars comics across all corners of the galaxy, covering the birth of the force on through glimpses into the future of the Jedi. 
To help navigate the best of these Star Wars comics and graphic novels, I've compiled a list of the absolute best reads and starting places.
There's a whole lot more where this came from, but these reads will help you get started, young Padawan. As always, if you crave more, you can check out Comic Book Herald's complete Star Wars reading order guide!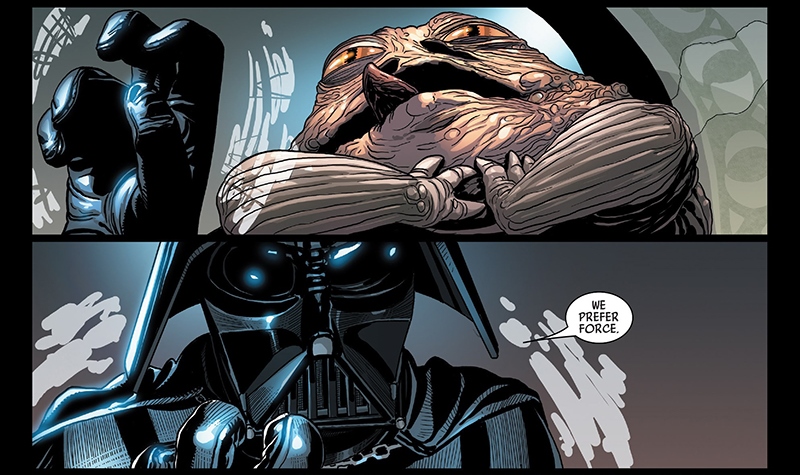 The Darth Vader comic so good it inspired an entire Comic Book Herald Vader reading order! The series is currently 138th on my favorite comics of all time list.
Support For Comic Book Herald:
Comic Book Herald is reader-supported. When you buy through links on our site, we may earn a qualifying affiliate commission.
Comic Book Herald's reading orders and guides are also made possible by reader support on Patreon, and generous reader donations.
Any size contribution will help keep CBH alive and full of new comics guides and content. Support CBH on Patreon for exclusive rewards, or Donate here! Thank you for reading!
Written by Kieron Gillen with art throughout by Salvador Larocca, Darth Vader Marvel Star Wars seriesis approximately 25 issues of my favorite new . A great representation of what Lord Vader would have been up to in the aftermath of A New Hope, and introduces the excellent new Doctor Aphra to the Star Wars canonical universe.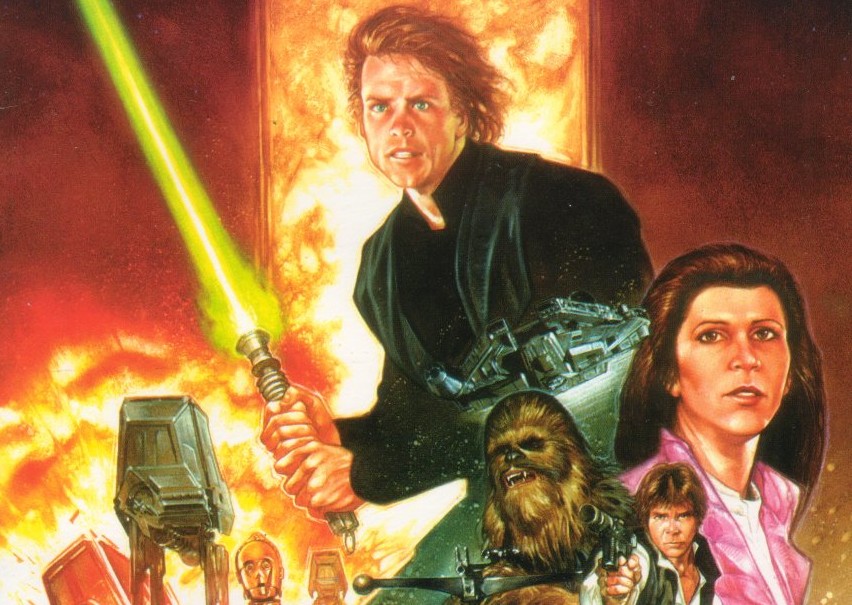 The Star Wars: Dark Empire trilogy is easily the most appealing starting place for new Star Wars comics readers looking to get a feel for the Dark Horse expanded universe. The events of Dark Empire take place six years after Return of the Jedi, picking up the pieces of a collapsing empire and a surging alliance led by favorites like Luke and Leia.
For years, Dark Empire was the closest thing to Star Wars Episode VII, and some fans wish it had stayed that way. Either way it's a worthy read for any major Star Wars fan, written by Tom Veitch. Marvel Unlimited readers can find the comics as:
Star Wars: Dark Empire #1 to #6
Star Wars: Dark Empire II #1 to #6
Star Wars: Empire's End #1 to #2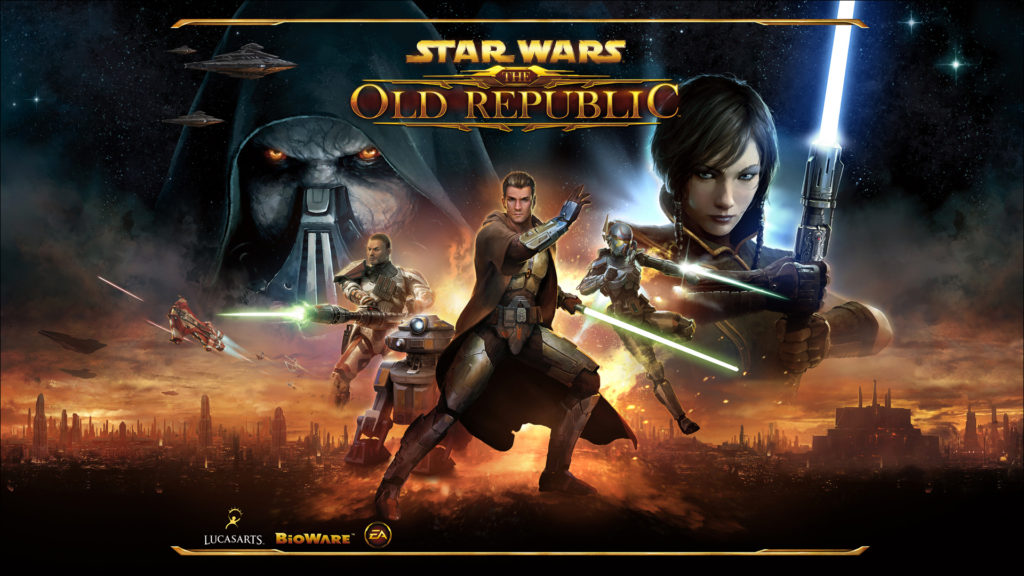 While it would be easy to dismiss Star Wars: Knights of the Old Republic as a mere video game tie-in, that would severely underselling the quality of Jon Jackson Miller and Dustin Weaver's KOTOR. The look at the old republic, thousands of years prior to "The Battle of Yavin" is wonderfully crafted, and a delight for fans who enjoyed this era of Jedi and resurgent Sith prophecies in the video games.
Knights of the Old Republic spans 50 issues, running from 2006 to 2010 alongside Dark Horse Star Wars universe series Star Wars: Legacy, Star Wars: Rebellion, and Star Wars: Dark Times. All four series crossover for the "Vector" event, which can be enjoyed in the following order:
KOTOR #25 to #28
Dark Times #11 to #12
Rebellion #15 to #16
Legacy #28 to #31

Speaking of Star Wars: Legacy the John Ostrander and Jan Duursema joint is every bit as good as Knights of the Old Republic, following Cade Skywalker over 100 years after Return of the Jedi. The 50 issue series builds out the entire Star Wars mythos in tremendous detail, and could still serve as a glorious template for the likes of Star Wars Episode XV.
It's worth noting that Legacy plays off the expanded Star Wars Legends mythos, meaning you may want to do some Wikipedia research on the Yuuzhan Vong. Just know that I had minimal awareness of these Legends events prior to reading Legacy and it's still one of my absolute favorite Star Wars comics.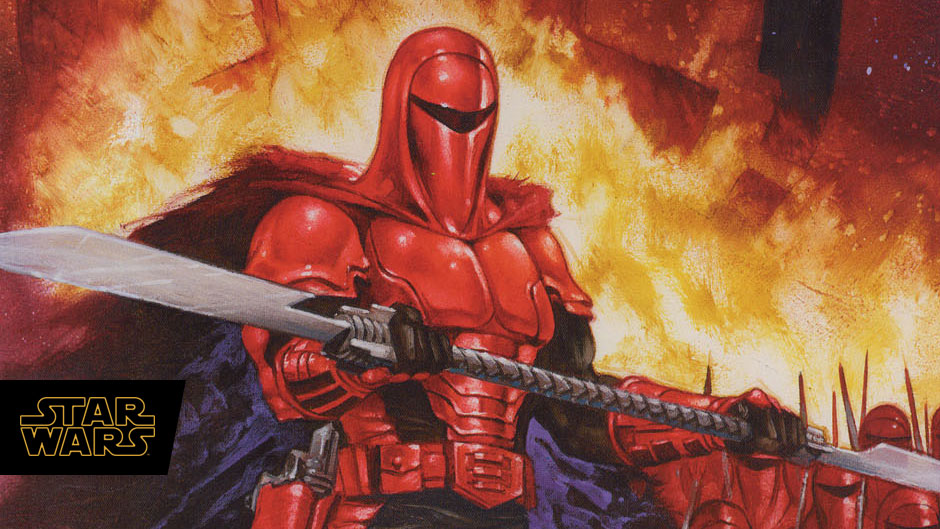 Coming in at 157th on my favorite comics of all time, the Crimson Empire saga is a trilogy by Mike Richardson and Randy Stradley. Released originally as three six issue miniseries, Crimson Empire details the exploits of Kir Kanos, member of Emperor Palpatine's royal guard.
While the shadow council of red-hooded figures are mere props in George Lucas' cinematic portrayal, here the characters are fleshed out in one of the most compelling expanded universe narratives you can read. Marvel Unlimited readers will want to seek out the comics in the following order:
Star Wars: Crimson Empire #1 to #6
Star Wars Crimson Empire II – Council of Blood #1 to #6
Star Wars: Crimson Empire III – Empire Lost #1 to #6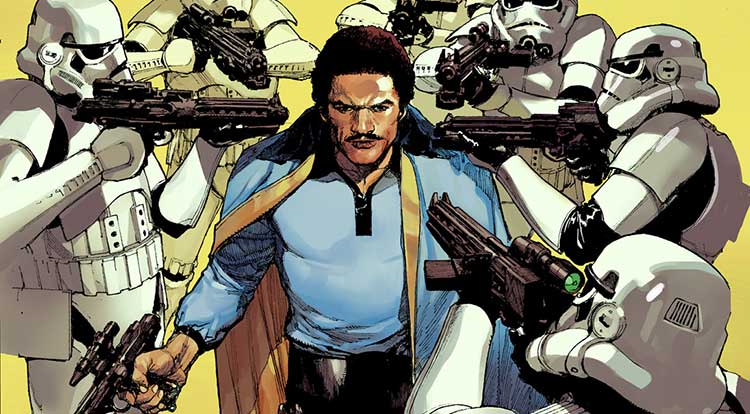 Charles Soule and Alex Maleev's Lando is easily one of the best canonical Marvel Star Wars series, and at a clean five issues, it's very easy to knock out on a service like Marvel Unlimited.
While the remainder of the Marvel Star Wars comics are caught in a slight holding pattern between A New Hope and Empire Strikes Back, exploring the back story of Lando is an effective and essential approach. After all, the movies don't actually tell us all that much about Billy Dee William's roguish crusader.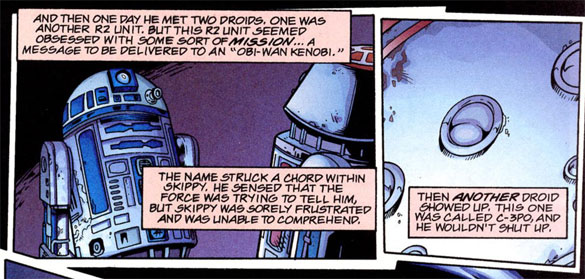 Star Wars Tales is a blast precisely because it spans the entire length of the expanded Star Wars universe. Stories range from the familiar to the most obscure corners of the mythos, and highlights include everything from Han Solo trapped and hunted by Boba Fett to Skippy the Jedi Droid (no, seriously).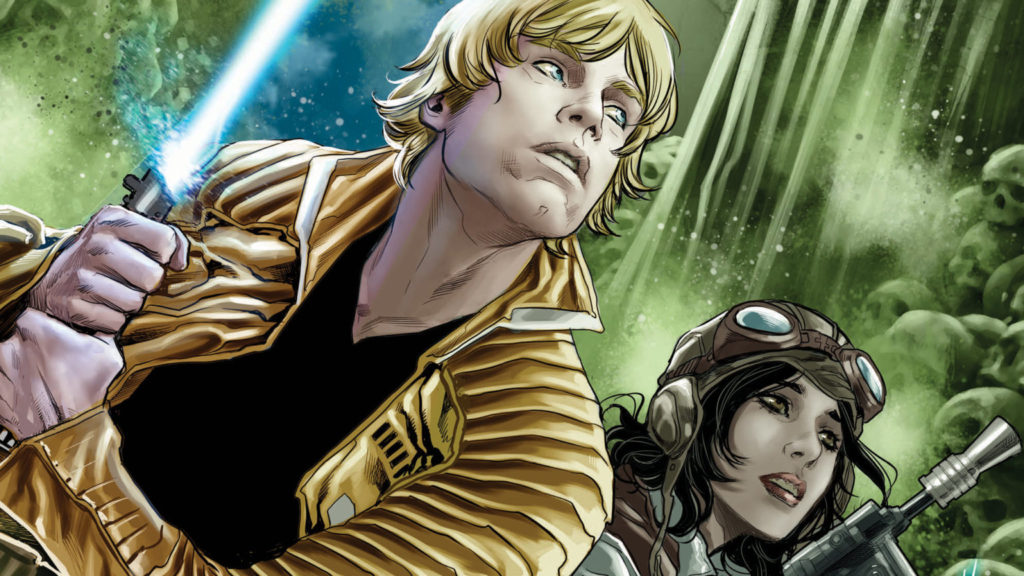 Marvel's opening salvo into their relaunched comic book universe is a solid, steady introduction to how the publisher will handle the adventures between A New Hope and Empire Strikes Back. There's no beating around the bush with lesser known expanded universe players, instead focusing on the core of Luke Skywalker, Han Solo, and Princess Leia, with everyone from Darth Vader to Boba Fett to Jabba the Hutt showing up in the first arc.
Star Wars isn't my favorite new canonical Marvel comic (that honor goes to Darth Vader), but it offers a clear pilot through the newly crafted legacy.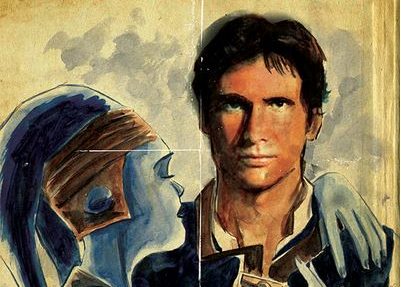 Rebel Heist is one of the last Star Wars releases from Dark Horse prior to Disney's purchase of the license, and given the creative team of Matt Kindt, Marco Castiello, and Adam Hughes, it's well worth a read.
The short four issue miniseries shines the spotlight on a different star each issue, with Princess Leia kicking off the proceedings in all her super spy glory.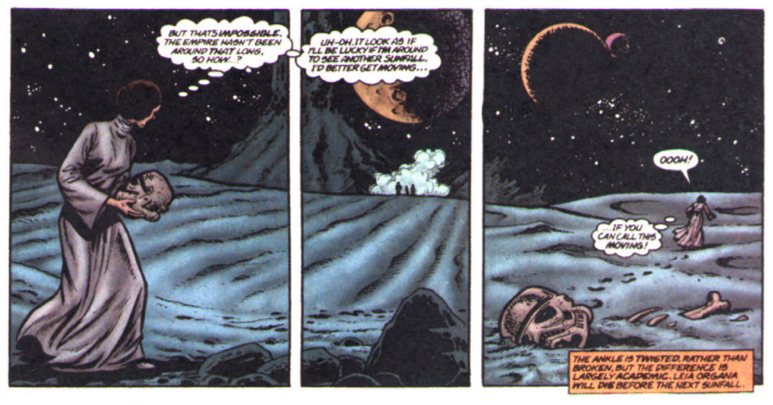 Alan Moore is the best comic book writer of all time (come at me with your Grant Morrisons or your Neil Gaimans, but you best not miss). Did you know he wrote a handful of Star Wars comics for Marvel UK in the late 70's and early 80's? It's an oft-overlooked part of Moore's bibliography, and one that is sneakily included in Marvel Unlimited.
Classic Star Wars: Devilworlds #1 — "Dark Lord's Conscience" and "Blind Fury"
Classic Star Wars: Devilworlds #2 — "Rust Never Sleeps," "Tilotny Throws a Shape," and "The Pandora Effect"
What do you think? What other Star Wars comics need to be included? Do what feels right to you in the comments.