Bad Boys 2. I'm ten years old, and she hands me a DVD of Bad Boys 2.
My aunt isn't necessarily the most age appropriate gift-giver. One time for my brother's 12th Birthday, she gave him a package containing 2nd-grade learning trivia cards. I think my brother's a bone-head, but that's a BIG four grade miss, even for his limited intellectual capacity.
So it should come as no surprise that for Christmas as a 10 year old, my aunt handed me a DVD of the R-rated, Martin Lawrence starring, Bad Boys 2. At 10, my mom wouldn't let me watch Batman & Robin (in retrospect, this was a godsend. I may have grown up hating Batman, Robin, and movies in general). Yet here I am with a disc full of cusswords, sex, guns, and who knows what else. Just think of the pot weed! And my innocent little (yet surprisingly accomplished) mind!
Age appropriate? Not quite.
The Comic Book Audience Problem
The fear of completely misfiring on an all ages comic book is uniquely valid. Comic books have a reputation as being "for kids," yet the industry actually woefully under services that audience.
Support For Comic Book Herald:
Comic Book Herald is reader-supported. When you buy through links on our site, we may earn a qualifying affiliate commission.
Comic Book Herald's reading orders and guides are also made possible by reader support on Patreon, and generous reader donations.
Any size contribution will help keep CBH alive and full of new comics guides and content. Support CBH on Patreon for exclusive rewards, or Donate here! Thank you for reading!
The people who actually buy comic books? At least if you're to trust stereotypes which surely must be true? Nerdy old men with social disorders like me. The kinds of people who take serious offense to assertions that reading comics is intellectually stunted. (But… but… but… Watchmen!)
There's no guarantee that a book that looks like it's for kids, is actually age appropriate.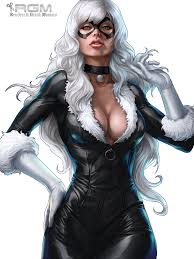 Think about a title like "Animal Man" for example. Forget what you may know about Grant Morrison and Buddy Baker
, and the title makes it sound like a superhero who plays with animals. Like Tarzan. Add in Buddy Baker's young kids, and this is all kinds of child-friendly. Just a family man having a good time at the zoo. Kids love zoos!
In reality, of course, Animal Man is mature, disturbing, and in its current incarnation, filled with more gross zombie-creatures per month than even The Walking Dead. It's basically a horror comic.
So good job. You just bought your son/daughter a lifetime of nightmares and zoophobia.
The lesson here: picture funny books aren't nearly as safe as you'd think. That doesn't mean there aren't fantastic options.
True All Ages Comic Books
Fortunately, there have been many awesome all-ages comics over the years, and believe it or not, I have a list of my favorites!
I was tasked recently with compiling a list of the best comics for a 10 year old boy in order to help him enjoy reading, and that's exactly what this list attempts to do. Most of these titles are gender neutral, but you will notice a slight "boy" tilt because of the criteria. For a look at the best all ages comics for young girls, I highly recommend you check out this post.
Without further ado, don't be the relative/friend/stranger handing a kid a copy of Watchmen because "it's a mean, ugly world out there and it's about time they got used to it." Go all ages!
The best. The Lord of the Rings of all ages comics. I highly recommend purchasing the complete collection, although it comes in individual volumes if you want to test it out first.
The incredible thing about Bone is it's so wonderfully adaptable to any all ages scenario. Whether you're looking to read to young children, encourage your kids to read, or just want a fantastic graphic novel for your grown self, Jeff Smith has created a uniquely wondrous universe all to itself.
Trust me, you're missing out unless you experience these 1300 plus pages of full of Fone Bone, Thorn, dragons, the ever-scheming Phoncible P. Bone… and that's barely scratching the surface.
A quick note that if you're looking to read to real little kids, Bone does get a bit scary at times, particularly as the book carries on. Nothing unreasonable, but it's worth noting.
Thor the Mighty Avenger – Roger Langridge & Chris Samnee

In retrospect, it makes a lot of sense that one of Marvel's finest all ages collections would feature Thor. Unlike the X-Men's social strife and occasionally heady modern parallels, the God of Thunder was born for adventure and battle. It's good clean Marvel Universe fun the way Stan and Jack intended.
This book is particularly timely hot on the heels of this fall's Thor: The Dark World from Marvel. It's also a great way to establish a life-long love of Thor in a young reader, or to remind a long-time fan why they enjoyed that Journey into Mystery in the first place.
It's worth noting here as well that artist Chris Samnee has since brought a very similar style of art to the critically acclaimed Daredevil with Mark Waid. Samnee's style does a great job of capturing the joy of comics, but it doesn't feel overly childish if you're buying in that pre-teen range and worried about offending the upstanding young adult.
When I was younger, I loved Brian Jacques Redwall series of books more than any books around. Had you told me at the time that I could have read a similar take on animal warriors in comic book form? I might have never picked up another book without pictures.
While that's obviously far from the goal, Mouse Guard has all the fantasy and thrill of Redwall but in its own universe. There's just something about mice with swords that stands the test of time. It should be a childhood rite of passage.
Adventure Time – Ryan North & Braden Lamb
I'm going to be real honest about something: I've never seen an episode of Adventure Time. The whole "I don't actually have any kids" thing really puts a wrench in Adventure Time viewing.
Nonetheless, the first volume of Adventure Time comics is particularly well reviewed. If you're looking to buy for a fan of the show, it would be hard to find a better fit than the Adventure Time comic.
Ultimate Spider-Man – Brian Michael Bendis & Mark Bagley
Back at the start of the millennium (or Willenium, I can't remember what we're officially calling it at this point), Marvel Comics created the Ultimate Universe to reimagine their most popular superheroes and characters for the modern era.
Ultimate Spider-Man is one of the shining developments from the reinvention and conveniently doubles as a great way for a younger reader to get into the adventures of Peter Parker.
USM likely scales more towards pre-teen readers with denser dialogue and darker themes (particularly as the book gets deeper into its run). Nonetheless, if you want to get a new reader into Spider-Man, the Ultimate Universe version is going to be far easier and more appropriate than the older, Peter Parker of Earth-616 (if I just lost you, keep calm and carry on).
Atomic Robo – Brian Clevinger & Scott Wegender
Atomic Robo is another example of true all ages fiction (or is it?) at its finest. Robo is the technological triumph created by Nikola Tesla, but unlike the Robots you might be familiar with, Robo packs an attitude and affable personality.
With the added benefit of sneaking in American history, Atomic Robo knows how to have fun and make you fall in love with a cast of characters. The adventures are huge and ridiculous, but generally grounded in the theory of some plausible science.
The Life and Times of Scrooge McDuck – Don Rosa
Remember DuckTales? Woohoo? Well turns out Disney was also producing a classic comic book for the ages in Don Rosa's The Life and Times of Scrooge McDuck.
It's hard to adequetely explain just how deliciously rich this book is, but as one example I'll mention that each chapter contains puzzles and hidden easter eggs. Instead of handing a youngster  a Where's Waldo and hoping they stay quiet for a few minutes (I might not understand how parenting works…), you can turn to your trusty Life and Times of Scrooge McDuck.
Cow Boy – Nate Cosby & Chris Eliopoulos
One look at the cover and you can tell a couple things.
1) That's a cute little kid with a cowboy hat and a mini horse/gun.
2) This art might scale towards the younger crowd.
Cow Boy is good clean fun with a moral center, and all the oddball humor you'd expect for a child teaching us how the west was won.
Elioupoulos is an artist you'll see on a lot of all ages favorites, including Franklin Richards Son of a Genius. Cow Boy is my pick for the sheer "daawwwww" factor of that mean-muggin mini John Wayne.
Shazam and the Monster Society of Evil – Jeff Smith
DC Comics finally makes their way into the All Ages party with Shazam and the Monster Society of Evil.
I'll admit I haven't actually read this one (oh like that's a requirement to know things!), but the fact that it's from Bone creator Jeff Smith is more than enough to get an endorsement from you.
Darkwing Duck – Ian Brill & James Silvani
I grew up loving the Darkwing Duck cartoon show, although it wasn't until much later that I realized just how closely the dastardly duck's capers mirrored Batman.
A book title like "The Duck Knight Returns" helps clarify the connection (and may win the comic book pun war for all time). Great stuff here from Boom Studios entirely geared for an all ages audience.
10 All Ages Comics to Rule Them All.. Ages
To my mind, these comics are a great start, and a great way to make sure you're giving an age appropriate gift if that's a concern for you.
I'd also point out that all of these stories are self-contained, so you won't have to worry about any complex, interconnected storylines or feeling like you're missing information. They're just good all ages stories you can pick up and enjoy. Plain and simple.
I hope this has been helpful, and if you have any all ages suggestions of your own, do what feels right to you in the comments.
And Aunt Tyra, if you're reading, please refrain from including Preacher below. It's not as wholesome as I think you think it is.