Superman is a character full of hope and optimism. The first Superhero, hitting newsstands all the way back in 1938. He may not be as popular as someone like Batman, but he deserves to be looked at with respect. Surprisingly though, when it comes to story recommendations, it seems to be the same five stories over and over again
. While yes, they are definitely worth reading, I wanted to highlight some amazing stories, along with a few classics, that don't nearly get as much love and attention, but will also provide a well rounded look at the character that is Clark Kent. My choices may raise a few eyebrows, but any discussion about great Superman stories is a worthwhile discussion.
Related Comics Guides:
The Best Superman Comics!
Kryptonite Nevermore (1971)
An encapsulation of classic Superman storytelling from the mind of one of the industries greatest veterans (Denny O'Neil and Curt Swan). Essentially, the story revolves around Kryptonite becoming ineffective towards Superman, to the point that he is even able to hold the previously deadly rock, among other things. However, the downside to this, is that there is now a version of Superman made entirely of irradiated sand that now stalks Superman across the globe. It's quintessential old school Superman at its finest.
Support For Comic Book Herald:
Comic Book Herald is reader-supported. When you buy through links on our site, we may earn a qualifying affiliate commission.
Comic Book Herald's reading orders and guides are also made possible by reader support on Patreon, and generous reader donations.
Any size contribution will help keep CBH alive and full of new comics guides and content. Support CBH on Patreon for exclusive rewards, or Donate here! Thank you for reading!
Superman vs Muhammad Ali (1978)
Very much a product of its time, but a hell of a read regardless. The title says it all, Superman Vs Muhammad Ali, but unlike many "vs" events, the reasoning behind their fight is deeply interesting. A group of aliens arrive on Earth wanting to battle Earth's best fighter. But is that Earth's protector, a hero that lives on Earth but is from another planet, or a home-grown human who is one of the best boxers in history? The characterization of both Muhammad and Superman is amazingly done as though it could have been transcribed conversations between the two. The story is fun, energetic and everything you need from 70's comics.
For the Man Who Has Everything (1985)
Alan Moore didn't write that many stories featuring Superman, but the two he has produced are perhaps some of the greatest Superman stories produced. The one chosen here is the one shot, "For the Man Who Has Everything," a story centering around Superman's birthday. Instead of a joyous occasion, it's instead perverted by the Black Mercy. A parasite that feeds on its host, while causing them to see what their hearts desire most. In the case of Superman, a life and family back on Krypton. The story is so well celebrated that it's been adapted on both Justice League Unlimited and the CW series Supergirl, but nothing beats the original.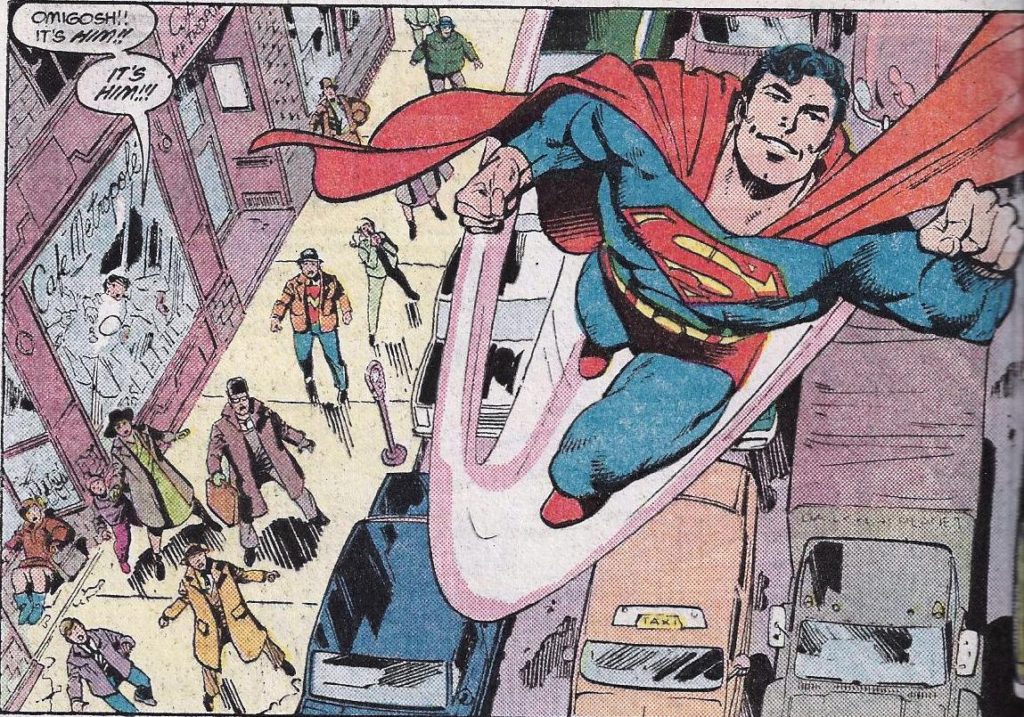 Man of Steel (1986)
Man of Steel should be spoken of in the same vain as Batman: Year One
. Post-Crisis on Infinite Earths, John Byrne steps in and provides one of the best retellings of Superman's origin. Looking at various aspects of his early career, his home life and relationship to both Smallville and Metropolis, Byrne reintroduced characters such as Lex Luthor and Lois Lane to the modern day, but keeps them grounded in the Superman mythology. There have been multiple interpretations for Superman's origin, including Birthright
and Secret Origin
, but Man of Steel is the strongest by far.
Superman: Exile (1989)
To anyone who says that Superman is not relatable, take a look at the "Exile" storyline from 1989. The storyline revolves around Superman feeling so guilty for his actions that he decides to exile himself and go on a journey out in space to rediscover himself. Despite his status as the ultimate superhuman, you know going out into space, the idea of wanting to rediscover who you are after making mistakes, however, is incredibly human. Aside from the very personal connection that can be made with this story, it's a hell of a ride through space!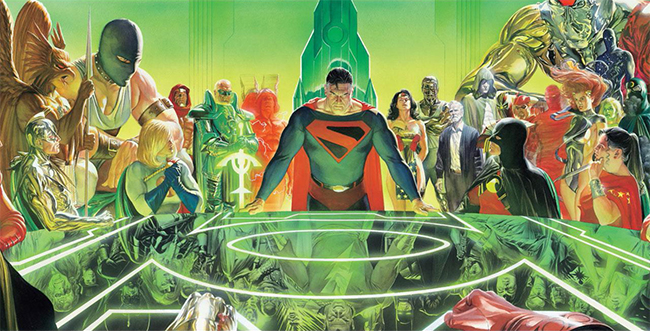 Kingdom Come (1996)
Kingdom Come is quintessential Elseworld reading, and while it does largely look at the entirety of the DC Universe in a possible future, Superman plays a major role in the story as a whole. When a new breed of heroes arise, a new generation eager to use violence to put an end to evil, Superman turns his back on the world. Exiling himself after the death of Lois Lane. Other heroes follow his lead, deciding to either work in the shadows, or to stop all together. But when the violence from this new breed begins to get out of hand, Superman returns, determined to set the world right again. However, who is it to decide what is right in when justice is put into superpowered hands?
Superman: For All Seasons (1998)
While this could be considered another origin story for Superman, it says more about those around Clark than it does about Clark himself. Superman: For All Seasons is one of the most touching Superman tales around. Told by the amazing Jeph Loeb and Tim Sale, For All Seasons talks about Clark's early career from the perspective of four different characters. The book itself radiates the kind of wholesome atmosphere that a character like Superman belongs in. The beautiful scenery and touching dialogue create a monumentally charming experience. Small moments like a child complementing Superman on his costume, and the simple response of "thanks, my mom made it" speak volumes about the world as well as Clark's world view. The art can be a turn off to some, especially given Sale's rendering of Superman, but it harkens back to the simple Americana that Clark grew up in and adds a whole new dimension to the book's charm.
Superman: Secret Identity (2004)
An Elseworld story set in the real world, Superman: Secret Identity features a young Mid-Western boy annoyed by the fact that he's named Clark Kent, as he's constantly compared to a fictional superhero, constantly teased and called Superboy. However, one night while camping alone, he suddenly begins to fly and displays all the abilities of Superman. Convinced that it can't all be a coincidence, the book chronicles Clark's life as he attempts to figure out what he is as well as just living his life. "If I sound smitten, don't read too much into it. It's because I am". Superman Secret Identity also makes a fantastic paring with writer Kurt Busiek's most recent work, Batman: Creature of the Night
.
Last Son of Krypton (2008)
From Geoff Johns and the director of Superman: The Movie, Richard Donner, "Last Son of Krypton" introduces an interesting if heart-breaking concept to the Superman mythos. A Kryptonian child landing on Earth now. One that Superman discovers and debates weather or not to raise along with Lois. However, what do you do when you discover that the child's true father is one of your greatest enemies?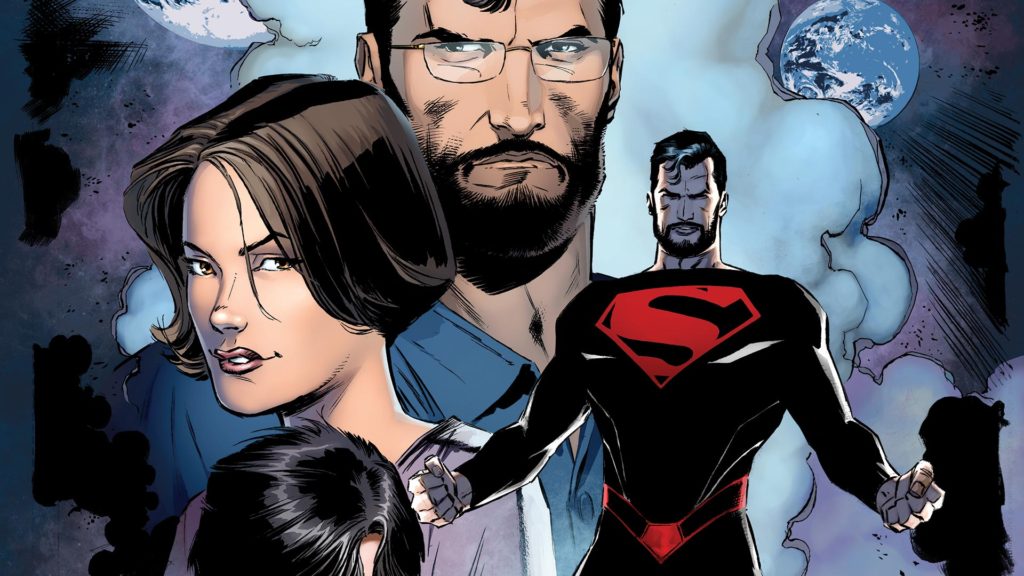 Superman: Lois and Clark (2015)
Set towards the end of the New 52, "Lois and Clark" sees the Pre-Flashpoint Superman and Lois Lane living in secret and trying to raise their new born son in this alternate universe. The series is short but full of suspense. How does Clark deal with the dedication to doing good, but knowing he can't reveal himself? How does Lois carry on her journalism career without giving away her family's secret? And what will happen to little Jon once he finds out his Dad is Superman? The story is gripping and some of Dan Jurgen's best work, along with amazing art by Lee Weeks.
Son of Superman/Goodnight Moon (2016)
Peter Tomasi and Patrick Gleason's run on Superman was amazing, it's only downfall was that it wasn't allowed to continue past Action Comics #1000. While it's tempting to say 'read the entire run', I've chosen to single out the first arc and a one issue story. "Son of Superman" is the first time we truly see Jon, Superman and Lois's young son, in action. But it's a story revolving around father/son trust and living up to the Superman emblem. The arc also features an insane battle between the Kents, including Lois and the Eradicator, that takes them all the way to the moon! Speaking of the Moon, the one shot storyline "Goodnight Moon" is one of those issues that will be celebrated for a long time to come. Goodnight Moon is a love letter to what a hero can be for the chronically ill.