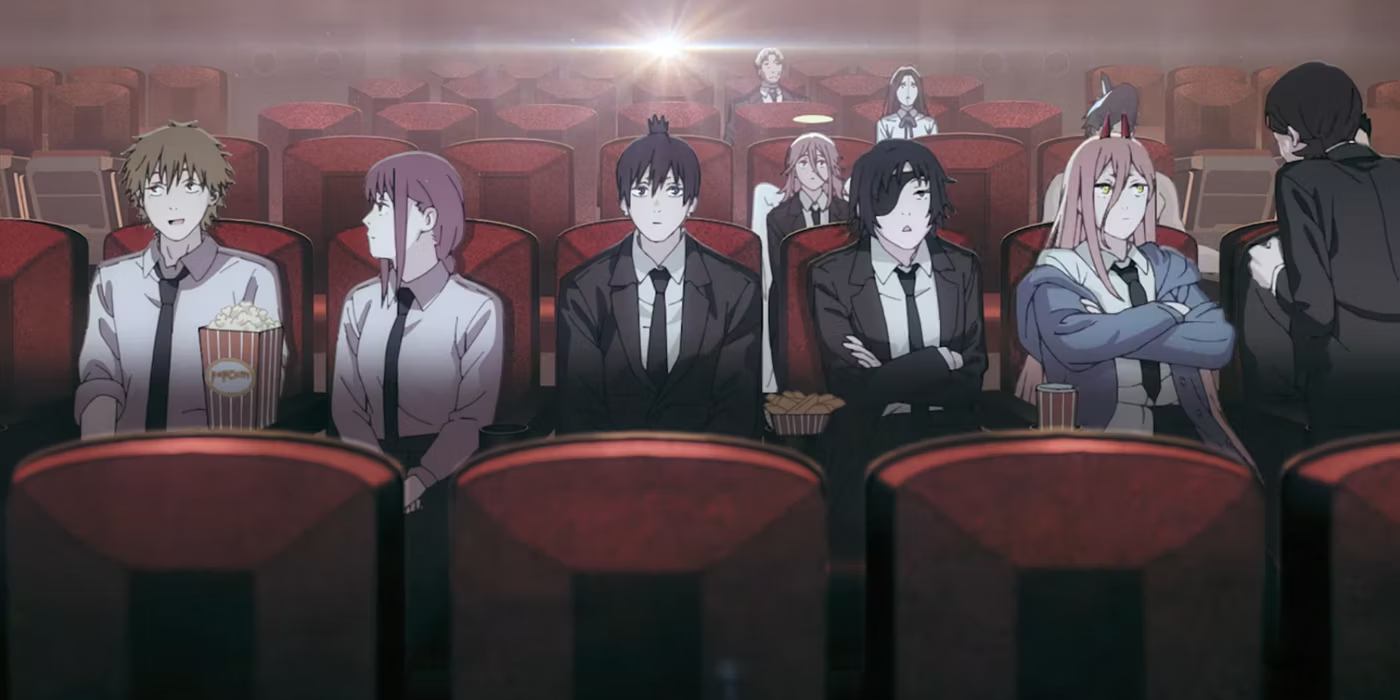 If you know at least a little bit about anime, you probably know Chainsaw Man and his creator Tatsuki Fujimoto; after all, everyone is talking about it right now. He has many other works of note, mainly his newest one-shots. If you haven't read anything by him, I really recommend you start with Goodbye, Eri, or Look Back. You will easily understand his style of art, storytelling, and character creation (not to mention I actually think Look Back is better than Chainsaw Man, sorry).
Fujimoto loves films with all his heart, to the point that he feels more inspired by movies than manga and anime. That makes his stories have a different feeling than many others out there, not to mention that a lot of them revolve around themes related to cinema and the making of films, mainly in Fire Punch and Goodbye, Eri.
Besides his love of films, I'll constantly talk about his comedy and characters. He can make you cry on one page and then burst out laughing right next through smart paneling and dialogue. It's incredible. And most of it is thanks to his characters. It's a weird compliment, but they are all so human; Fujimoto says he tries to think of people he already met or feels like he knows, and it definitely shows. More than the story or the messages, his characters keep drawing my attention to his works.
Tatsuki Fujimoto Before Chainsaw Man
These are a collection of One-Shots Fujimoto made before his recent more popular ones and Chainsaw Man. Most really give the feeling of being initial work with ideas that could've been more developed, but some already stand out and might steal a place in your favorites of his.
I have to start by talking about the last story of the collection, Little Sister's Elder Sister, because it tackles in a great way the theme Fujimoto brings to all of these one-shots: the relationships we have with other people and what they mean to us. In an art school, the protagonist's younger sister won an art contest by drawing her naked. Jealousy, shame, pride; what should the protagonist feel? How that affects the way she sees herself and her sister?
Support For Comic Book Herald:
Comic Book Herald is reader-supported. When you buy through links on our site, we may earn a qualifying affiliate commission.
Comic Book Herald's reading orders and guides are also made possible by reader support on Patreon, and generous reader donations.
Any size contribution will help keep CBH alive and full of new comics guides and content. Support CBH on Patreon for exclusive rewards, or Donate here! Thank you for reading!
But my favorite of these is Sasaki-Kun Has Stopped the Bullet. Sasaki is in love with his teacher, Kawaguchi, and believes she is God. When a man arrives at the classroom saying that being dumped by Kawaguchi ruined his life, Sasaki has to find a form of stopping him. Fujimoto writes a message that sticks the landing with a story that makes you laugh (his expertise). Other stand-out stories are Nayuta of the Prophecy and Love is Blind.
It's also great to see Tatsuki Fujimoto improving his art, characters, and jokes. In Siren Rhapsody, a character says he wouldn't mind being eaten by a cute girl and that is one of the most "Fujimoto" things ever. If you already read Chainsaw Man or Fire Punch, you know that's his style of comedy.
Tatsuki Fujimoto Before Chainsaw Man: 17-21
Collects: There Were Two Chickens in the Garden; Sasaki-kun Has Stopped the Bullet; Love Is Blind; Shikaku
Tatsuki Fujimoto Before Chainsaw Man: 22-26
Collects: Siren Rhapsody; "When I Woke Up I Had Become a Girl" Disease; Nayuta of the Prophecy; Little Sister's Elder Sister
Fire Punch
Agni and his sister, Luna, are blessed ones, that is, people who have special powers, and they use their abilities to feed themselves to the people of their village. They don't like doing that but know it's necessary to keep the others alive in the frozen world they are living in. Doma, a soldier who suddenly appears at the place, calls them beasts and uses his power – a flame that never stops burning – to kill everyone there. Luna's last wish is for Agni to live, so the boy uses his regeneration to continue living, even through all the pain, and makes his goal to kill Doma.
First, I gotta warn you. Fire Punch is really off-putting and bleak. It has every trigger warning you can imagine, from cannibalism to sexual violence. It's a hard series to recommend, but I still consider it one of the best things Fujimoto has ever written.
You can find many different themes in it, but the main one is appearance and the roles you play in life. That's one of the reasons the author's obsession with movies stands out in this story. One of the roles Agni gets is the main character of a movie directed by Togata, another blessed with regeneration powers. Thus he needs to think and act as a protagonist, but that means sometimes he won't be able to act how he would like to.
Something I'll always remember Fire Punch for and that might interest many people is that it has a good example of trans representation. Togata is not only the best character in the series but probably the best out of everything Fujimoto has written. Obviously, the themes of common sense, appearance, and roles we are expected to play are found in the character. If that interests you and you don't have any problems with sensitive content, give it a try.
Collects: Fire Punch #1-8
Collects: Fire Punch #9-18
Collects: Fire Punch #19-28
Collects: Fire Punch #29-39
Collects: Fire Punch #40-49
Collects: Fire Punch #50-60
Collects: Fire Punch #61-71
Collects: Fire Punch #72-83

Chainsaw Man Part 1
I'd bet this was what motivated you to read this article. Chainsaw Man is Tatsuki Fujimoto's hit series. Besides already being popular as only a manga, the airing anime also gathered thousands of new fans. It follows Denji, a young boy forced to kill demons in order to pay his father's debt with the help of Pochita, the Chainsaw Devil.
After a few years, the debt collector makes a contract with the Zombie Devil too, which asks him to kill Denji and Pochita. In one of the saddest scenes of the manga, Pochita gives their heart to Denji, turning him into a hybrid. Then, Makima, a public safety devil hunter, rescues Denji and makes him work for her with Aki, another devil hunter, and Power, a fiend.
It's funny that Chainsaw Man is partly about control because Fujimoto has us under his thumb too. The story and the characters capture us emotionally. Denji, Power, and Aki form one of my favorite trios ever, they are all really likable and interesting characters. And you also care about what they want and the people they like, so when Fujimoto puts obstacles in their lives or sorrowful events, it feels like a punch in the gut.
Despite that, the story is also very funny and entertaining. Even during the tensest situations, the character's deadpan reactions or bizarre thoughts, like Power's remarks about wanting to become the president, are enough to lighten the mood and make you laugh. That's something I'll keep bringing up as one of Fujimoto's best qualities, I can't get enough of it.
Collects: Chainsaw Man #1-7
Collects: Chainsaw Man #8-16
Collects: Chainsaw Man #17-25
Collects: Chainsaw Man #26-34
Collects: Chainsaw Man #35-43
Collects: Chainsaw Man #44-52
Collects: Chainsaw Man #53-61
Collects: Chainsaw Man #62-70
Collects: Chainsaw Man #71-79
Collects: Chainsaw Man #80-88
Collects: Chainsaw Man #89-97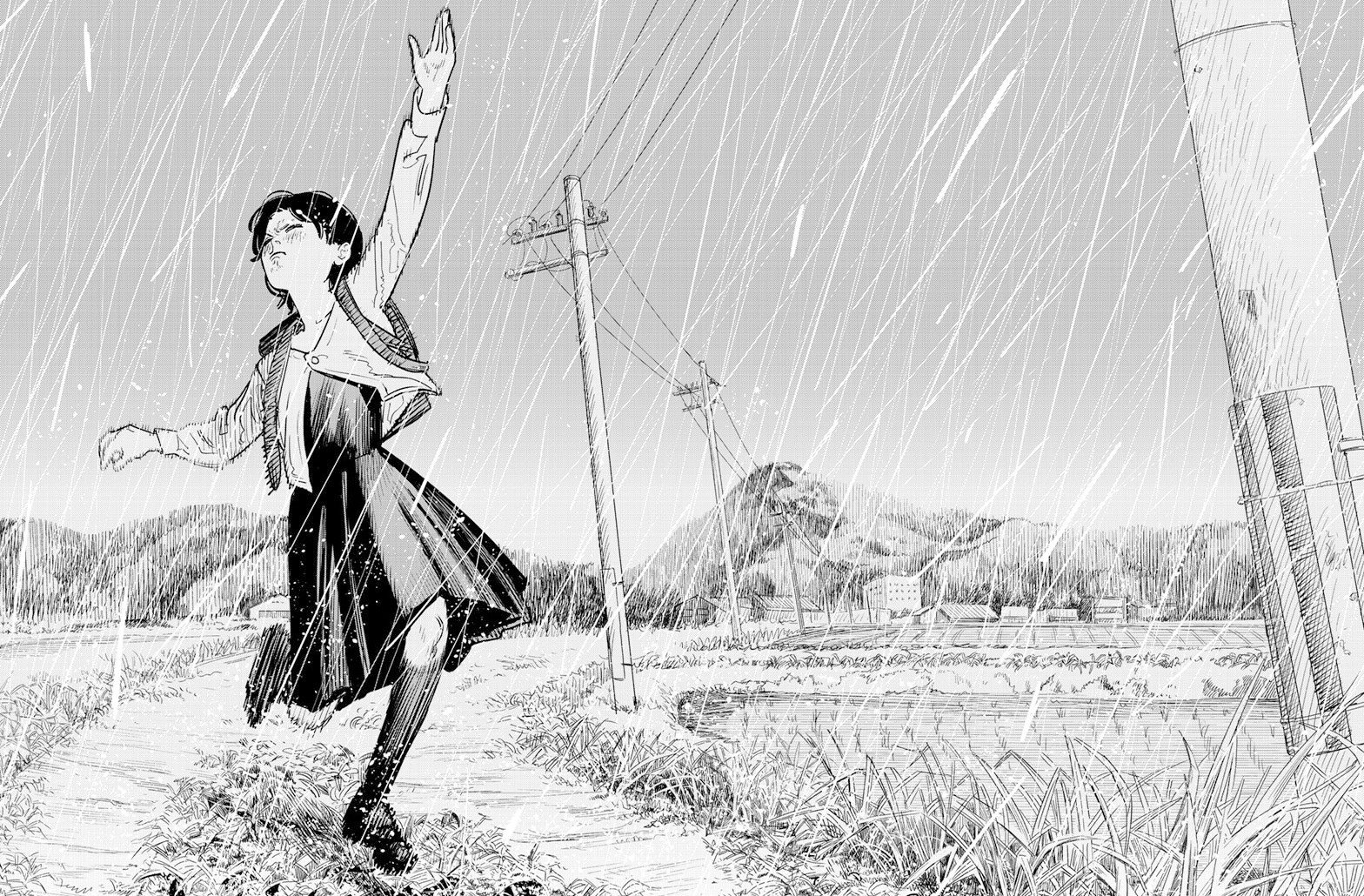 Look Back
I mentioned Little Sister's Elder Sister as a stand-out of Fujimoto's previous one-shots, and maybe that's why Look Back is my favorite work of his. You can find many different themes, and it isn't a story between sisters. Still, the main characters' relationships are similar, and the story involves feelings of shame, pride, jealousy, and admiration.
Fujino, a middle schooler, draws a manga for the school newspaper and always brags about doing it effortlessly. But when her classmates see Kyomoto's drawings, they start saying Fujino's art is pretty simple in comparison. Fujino can't accept that and decides to live and breathe art to get better than Kyomoto. I really don't want to go further, because a lot of stuff happens, and I think it's way more fun for you to find out alone.
It's probably a very personal story too. Fujimoto has stated in many interviews that he wants to improve his artwork and that he would like to have a chance to go back in time and study a lot more. You can notice in his older one-shots and even in his art today that it's kind of scribbly, like Fujino's (not to mention they have almost the same name), so it's probably a reflection of what he thinks about his drawings. But, even so, Look Back is a love letter to creating manga and to everyone that participated in that process with you.
One thing that you should know before checking it out is about the KyoAni attack. There's a clear reference to it, so you should do a quick research before reading.
Collects: Look Back One-Shot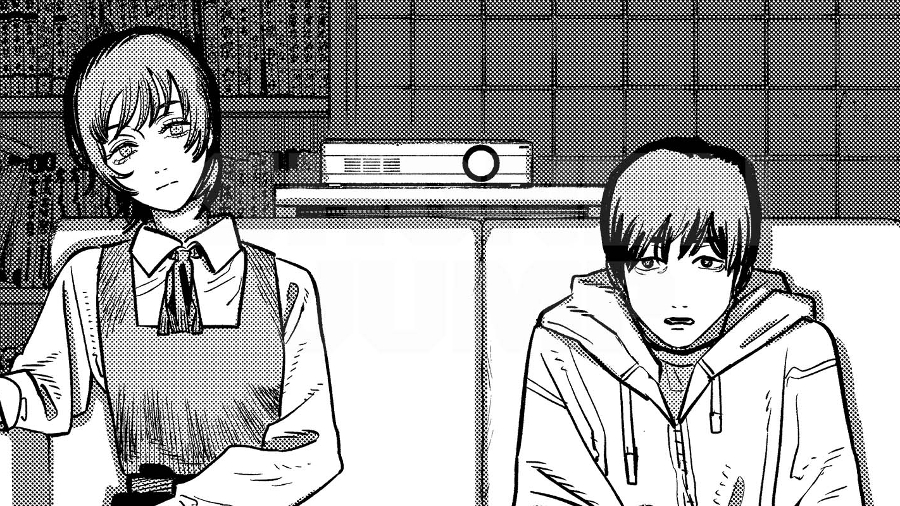 Goodbye, Eri
Yuuta's mom is very ill, so she asks him to record her life; this way, he will always have something to remember her by. Yuuta transforms all the footage into a 20-minute film and presents it at school, but everyone hates it. Besides Eri, a strange girl that wants to help him make a good movie.
If you've already read any of his works, or at least watched Chainsaw Man's opening, you probably know that Tatsuki Fujimoto loves movies and that this love ties into many of his stories. Goodbye, Eri is the story that shows and discusses this the most. What is cinema? If it really is a way of representing reality, then it shows how the creator sees and/or remembers that reality. Fujimoto uses movies to talk about our desires to remember and to be remembered (and how we do both).
Like his other stories, Goodbye, Eri mixes incredibly emotional moments with hilarious ones and fiction with reality. That is all done to surprise and move you even more. Even though it's not my favorite one-shot of his, I completely understand why some people say it's his best work. You definitely can't miss out on this one.
Collects: Goodbye, Eri One-Shot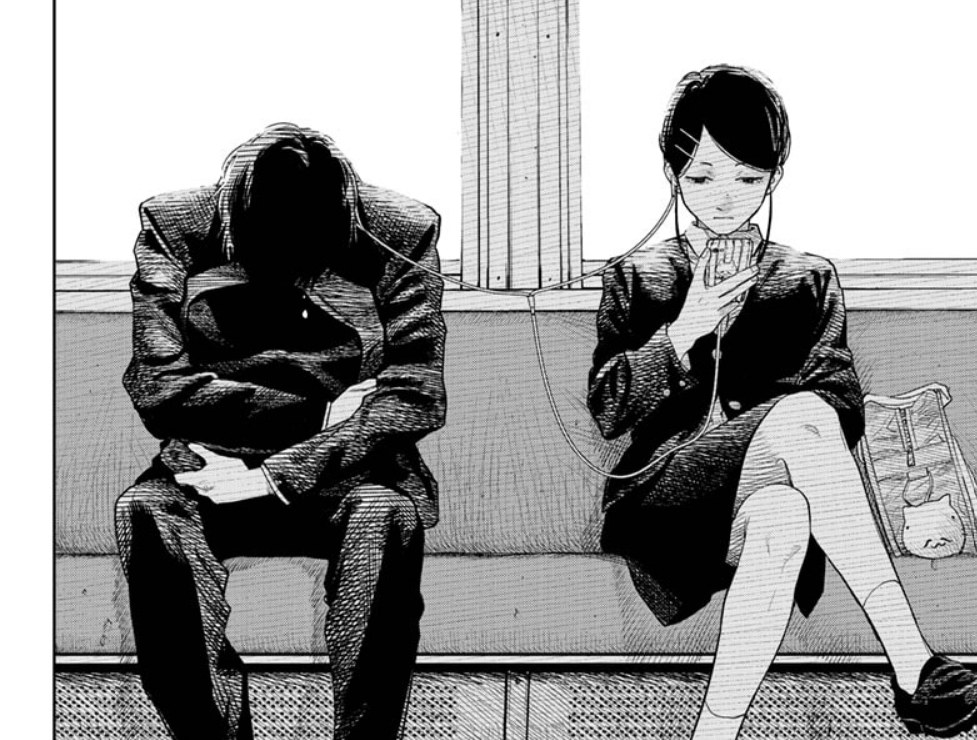 Just Listen to the Song
This is probably a pretty personal manga. The protagonist confesses to his crush with a love song on Youtube, but the video quickly gets millions of views because people start seeing ghosts in the video and many other elements the protagonist wasn't even aware of. It talks about our (and probably Fujimoto's) fear of not being able to meet the expectations other people have.
But it also began a heated discussion about "The Death of the Author." It is a concept that originated from an essay by the same name that argues the meaning of a text is made by everyone who reads it, not by the author. Once a text goes out into the world, it is no longer solely the property of the person who wrote it.
Collects: Just Listen to the Song One-Shot
Chainsaw Man Part 2: Academy Saga
The second part of Chainsaw Man is pretty interesting because we've had a change of protagonists. Asa, a quiet girl who doesn't like demons, is possessed by the War Devil and forced to coexist with it until both of them are able to kill the Chainsaw Man.
I've been really enjoying Asa and Yoru, the War Devil, as the main characters and their relationship. This part is also a lot about how people perceive Chainsaw Man and Denji, so besides being a nice change of pace, having new protagonists seems like the best decision possible.
Collects: Chainsaw Man #98-113 (at the moment)
Bonus:
Tetteleposan
This is a really weird one. Tetteleposan is a webcomic from 2011 said to have been written by Fujimoto, but there's nothing confirmed. And it's also really hard to find. The story is about Hariyama, a creature that finds a strange girl who can only say one word: Tetteleposan. They travel to find out what it means and who the girl actually is.