Editor's Note: Tarot Readings are a major thematic and stylistic component of the 2020 X-Men comics event, X of Swords. Since it's not a field I know, I'm excited to bring in a specialist to provide unique readings based in the Tarot connections of the story. We'll be running these Tarot examinations following each of the event's 22 parts. Enjoy!
If you have been following my Tarot reading on each X of Swords chapter, by now you should know that each instance relates to a Major Arcana card from Tarot. The next part in this story is X-Force #13
 which relates to the Major Arcana number 3, The Empress.
* Spoilers For Discussed Comics Follow! *
Related Reading Orders:
Support For Comic Book Herald:
Comic Book Herald is reader-supported. When you buy through links on our site, we may earn a qualifying affiliate commission.
Comic Book Herald's reading orders and guides are also made possible by reader support on Patreon, and generous reader donations.
Any size contribution will help keep CBH alive and full of new comics guides and content. Support CBH on Patreon for exclusive rewards, or Donate here! Thank you for reading!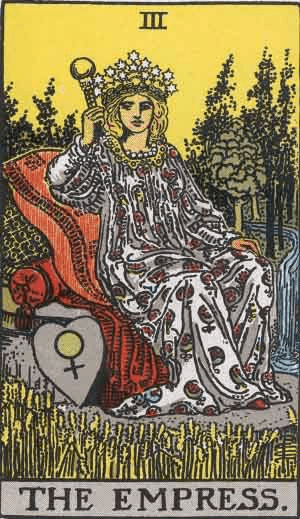 This is a card of creation. Fertility, abundance and inspiration are some of the themes depicted in this one. We see a beautiful, apparently pregnant, woman surrounded by the creative explosion of nature.
The first thing that comes to mind when I think of everything this card represents is Krakoa itself. The living island is much more than a mutant nation, for mutantkind it's a safe haven which provides their every need. Food, clothes even houses. Krakoa is a rich land. It also gave mutants economic resources such as the flowers which they utilized to be recognized as a sovereign nation by the U.N.

On Krakoa, mutants can be themselves, without the boundaries of human society. That also fits the meaning of The Empress; after all she is all about expression. Art and beauty are parts of this card, because she represents the capability to create. That takes us to Muramasa and his blades, he was a blacksmith who sought to craft the perfect sword, the final expression of his skills, some of the weapons he made even contain a part of his soul, literally.

As I mentioned before, the character on the card appears to be pregnant. This is another side of creation, and that is why this is card number 3, because from the union of two, comes a new life. This concept brings us back to Krakoa, one of its rules is "Make more mutants" as proposed by Nightcraler to the Quiet Council. It also relates to the concept of Krakoa and Arakko as one island, Okkara, as Solem points out when he and Wolverine infiltrate the wedding of The Beast's daughter.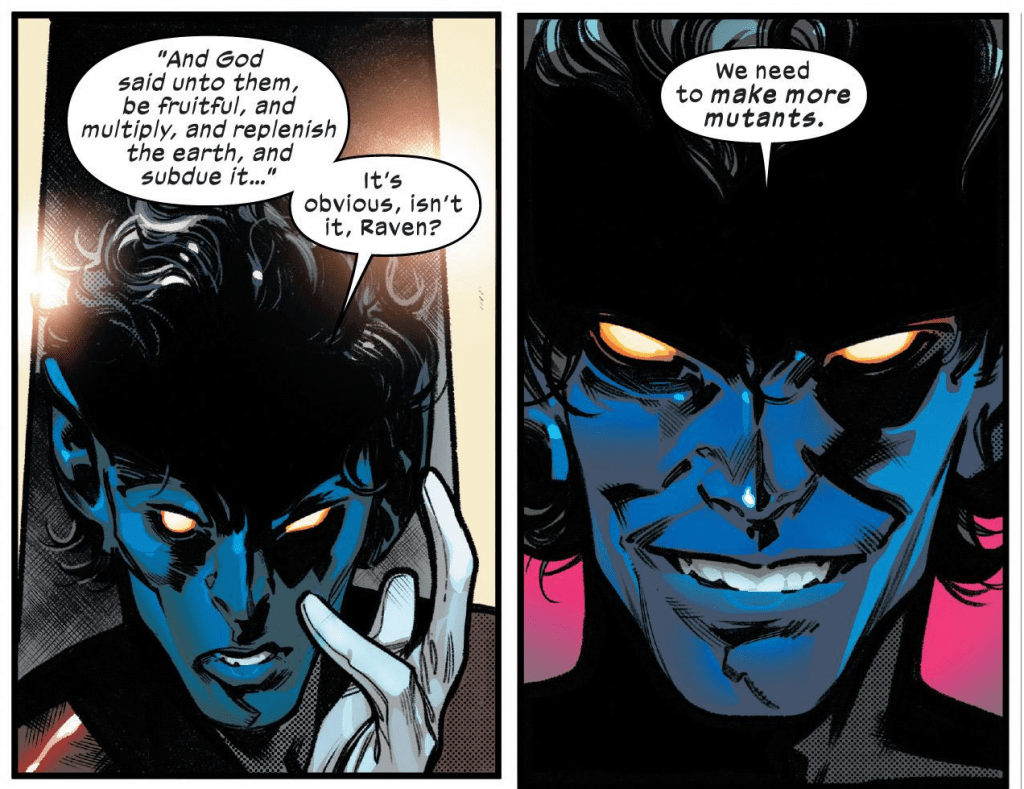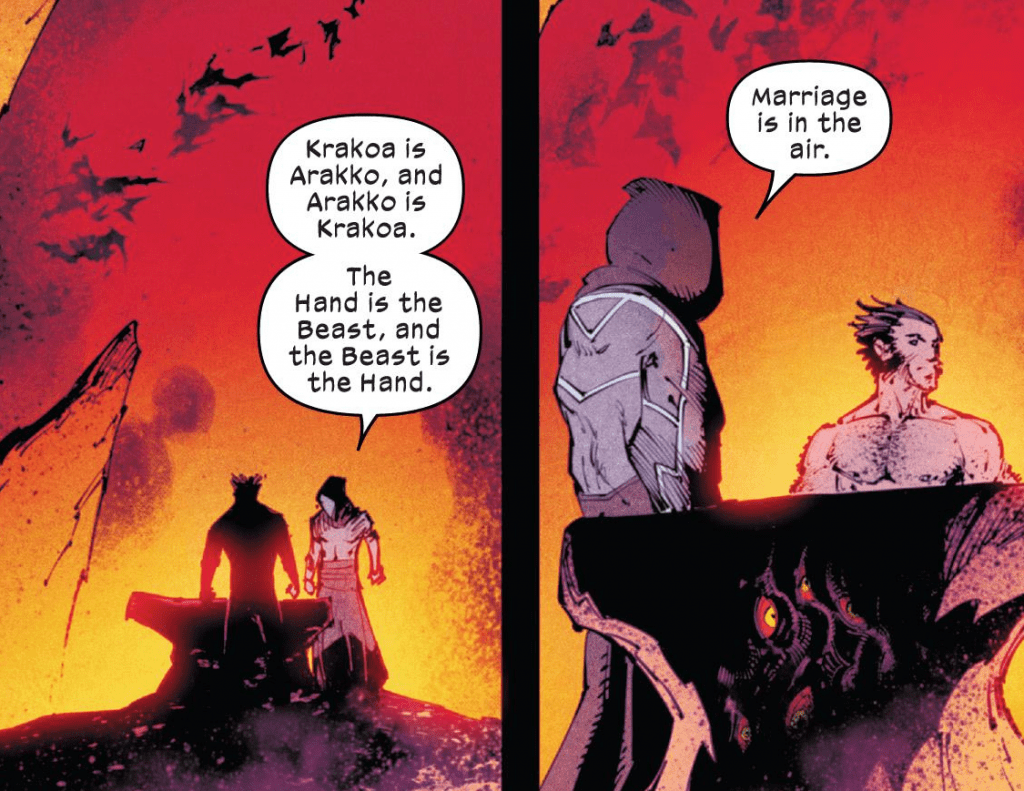 As we saw with Apocalypse's convoluted family, this story is primarily about marriage and children. Speaking of complicated family affairs, if we can trust the data page on the trial of Solem, he was involved in a love triangle with War and her husband, the latter of whom he killed.
When regarding a person, The Empress is about someone beautiful with the ability to use their seductive power to subdue others and accomplish their goals. Solem certainly seems to be the charming kind, it appears he was fancied by women and men alike, and as we saw when he bribed the oracle mutant, he knows what it takes to seduce someone in order to accomplish his desires.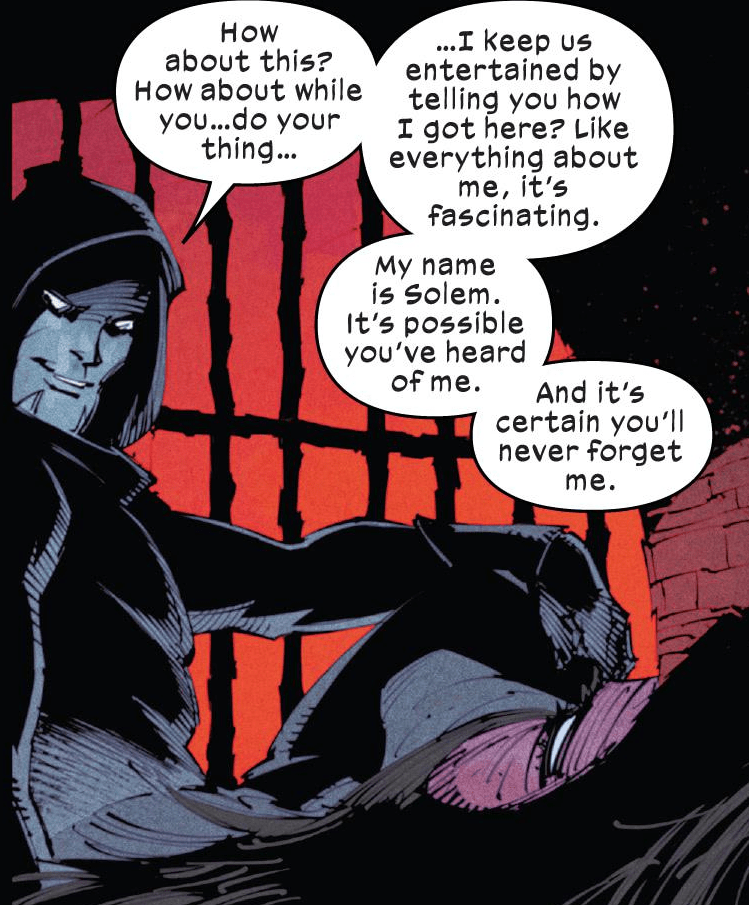 Although this card represents pleasure and hedonism, when reversed it could stand for dissatisfaction and laziness, turning the creation concept of the card onto consumption, and therefore, destruction. This seems to apply to Solem, who apparently creates drama for the sake of it.
It's also interesting how he's not only the rival champion of Wolverine, but there seem to be a lot of similarities between the two. From the adamantium, to the Muramasa blade and even the fact they both seem to be dragged into complex love triangles. I'm curious as to what this could mean for the future of Wolverine and what kind of deal he made with the unpredictable adamantium-skin mutant. Because of the meaning of the card, I wouldn't be surprised if Wolverine himself was, in some manner, seduced.