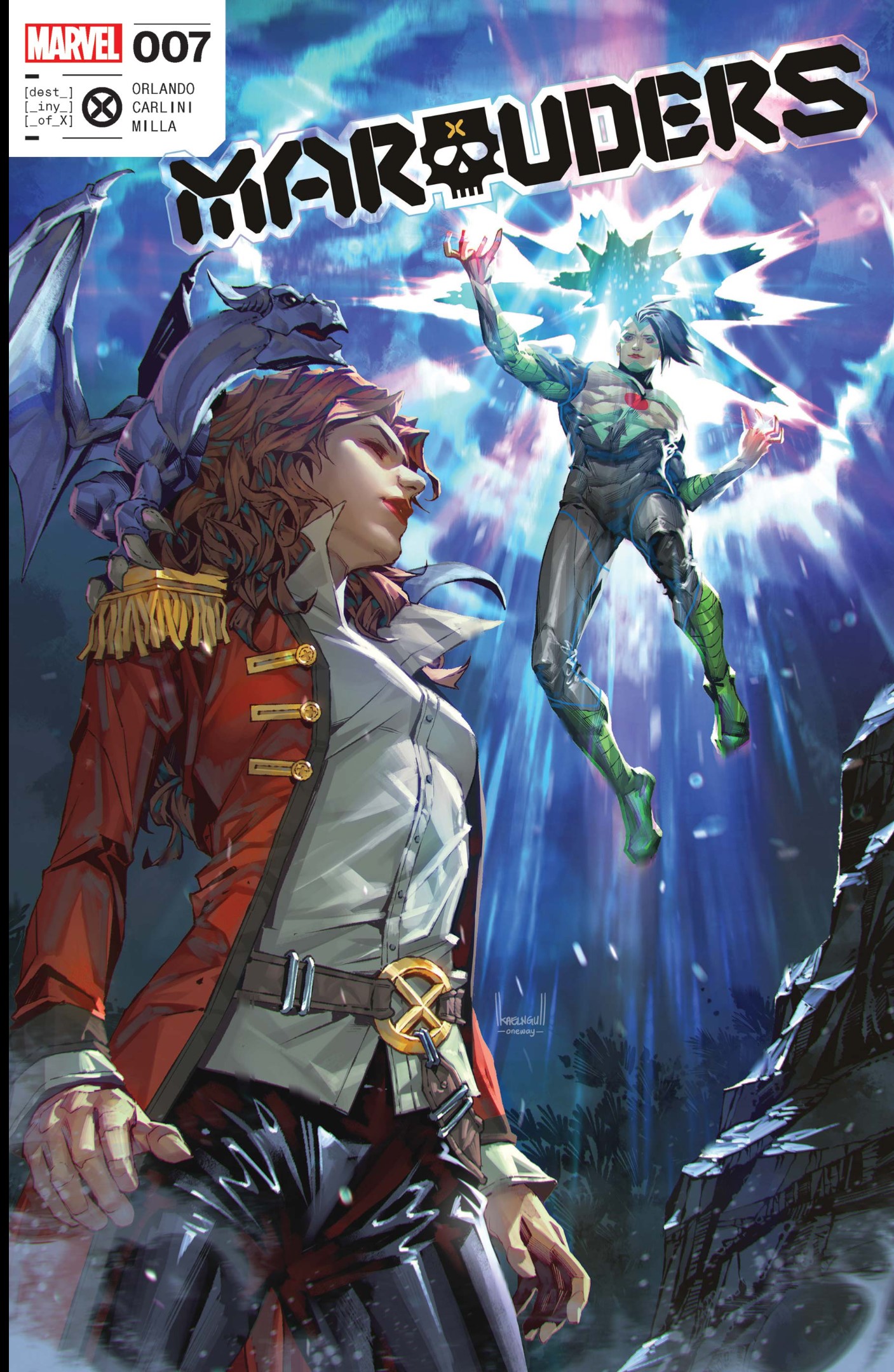 Marauders #6-8
Credits: Steve Orlando writes; Eleonora Carlini (#7-8) and Andrea Broccardo (#6) draw; Matt Milla colors; Ariana Maher letters; covers by Kael Ngu (#6-7) and Peach Momoko (#8).
This is the second of three annotated entries on the recently ended Marauders volume 2, a whirlwind of cosmic and timey-wimey adventure that perhaps tried to do too much in too little time and space (ironically enough!)—but should provide plenty of worthwhile fodder for further mutant adventures.
The first entry annotates issues #1-5; the third covers issues #9-12.
While the last entry speculates on where the title's deepest revelations, regarding the origins of Krakoa itself, might be headed beyond Marauders #12, this one 1) provides some backstory reference for each Marauder, per their character-revealing therapy sessions; 2) covers the obscure pulls Orlando utilizes for the B plot (which unfortunately likely won't get picked on again for quite a while); and 3) lays out the basics of the title's main story, about the human/mutant Threshold society 2 billion years ago.
[Read more…] about Steve Orlando's Marauders—Annotated, Part 2!