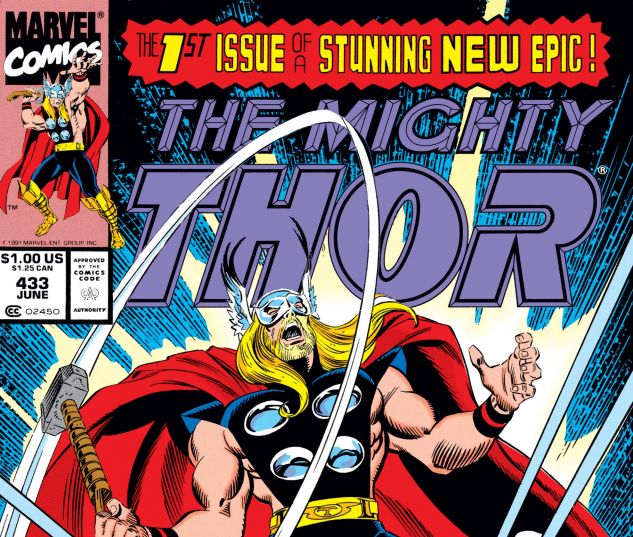 What do you get when you cross the Thor mythos with grunge aesthetics? You get Thunderstrike, a new Thor variant made by the 90s, for the 90s. A beefier hero who traded his classic hammer in for an Asgardian mace. It's a classic epic of a leather jacket fighting other, larger leather jackets.
First introduced as a side character in the pages of Thor, Eric Masterson quickly became the Thunder God's new human alter ego (yes, the title was still doing the secret identity thing by the late 80s if you can believe it), before forging himself a new identity as Thunderstrike.
Created by Tom DeFalco and Ron Frenz in 1988, Eric Masterson is a rare example of a Marvel hero who not only has a clear beginning and end to his story, but has also maintained a pretty consistent creative team throughout his comic book history (with DeFalco writing virtually all of his comics, and Frenz drawing most of them). In 2011, more than a decade after Thunderstrike's death, the duo even came back to continue Eric Masterson's legacy in the form of his teenage son Kevin, who inherits his father's mace and becomes the new Thunderstrike (still active today, as of his last cameo apparition in the pages of Annihilation Scourge: Omega). [Read more…] about Thunderstrike Reading Order!