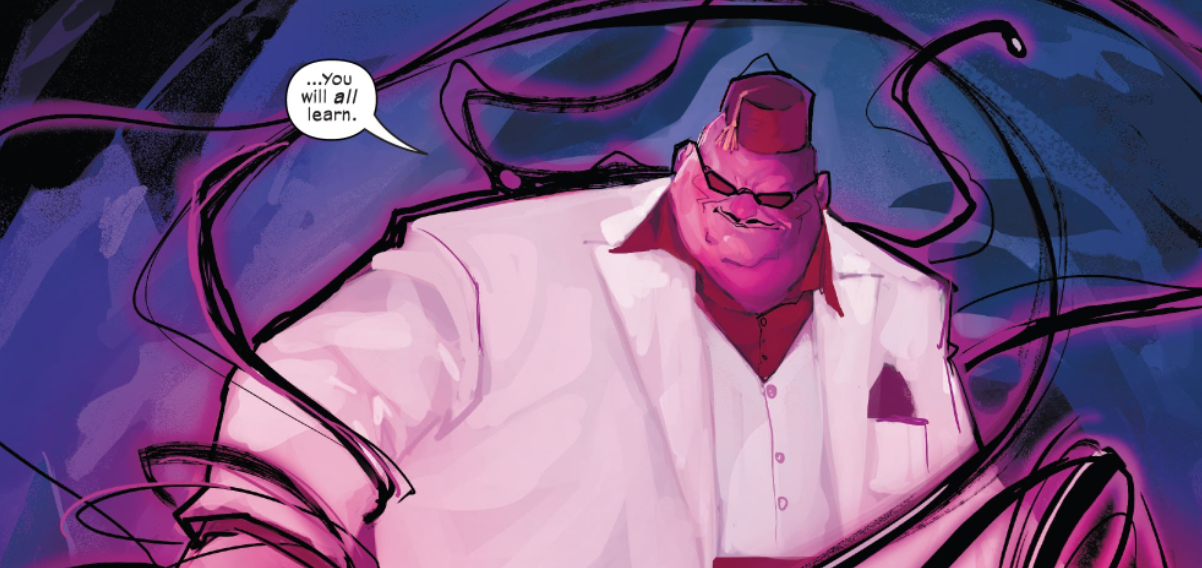 Created by Chris Claremont and John Byrne, Shadow King is a psychic entity that feeds on fear and rage. It needs hosts to survive outside the astral plane; the most well-known is Amahl Farouk, the first person it ever possessed, but a lot of other characters had their bodies used by it, like Psylocke, Karma, Moira, Legion, and even Black Panther.
It first met Professor X before the X-Men were even created. After that encounter, Shadow King swore revenge against him. While Professor's dream is to live peacefully with others, the evil entity known as the Shadow King feeds on hatred and the shadows in people's souls. Their confrontations are always interesting to see because of that. But the evil entity also has interesting face-offs with other characters, like Storm and the New Mutants.
Now, Farouk is living in Krakoa with most other mutants. Vita Ayala wrote a great arc centered around him in the current New Mutants run. His future isn't certain yet, but I'm sure we can expect exciting things. [Read more…] about Shadow King Reading Order!