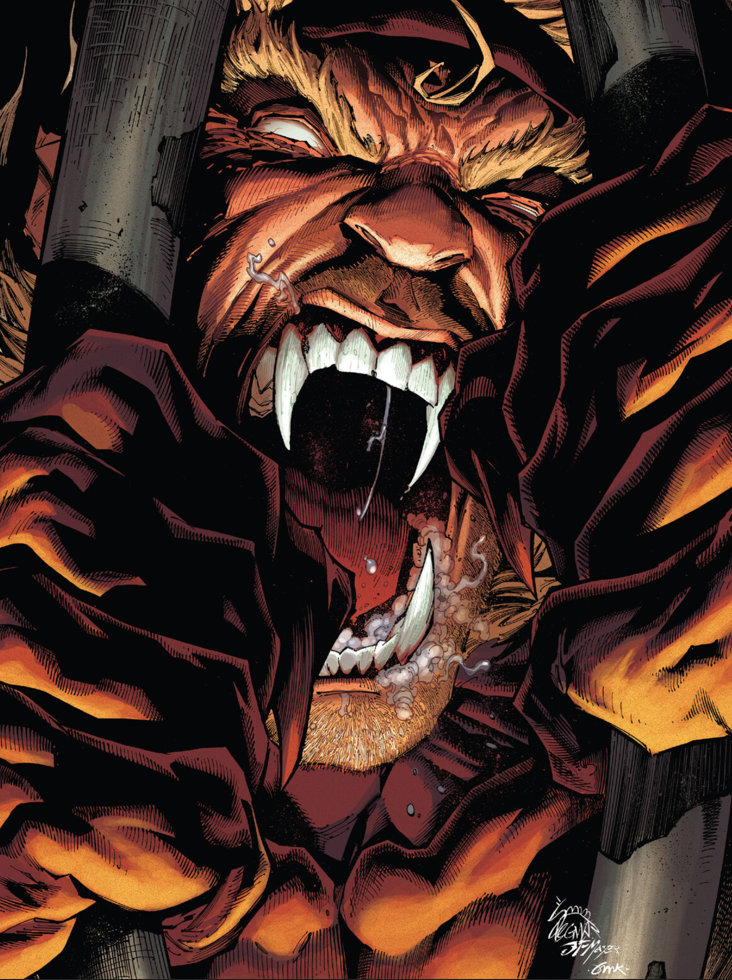 [cover by Ryan Stegman, JP Mayer, Frank Martin Jr.]
There are just so many damn devils in paradise.
And in Sabretooth #2, we see their potential for mayhem multiply—while the mini remains at a slow burn that is pitch-perfect for the gradual but compelling unfolding of its mysteries. The motivating circumstances for each character, except perhaps Sabretooth himself, are as yet not entirely clear, and La Valle is an expert at keeping us hooked and wanting to know more.