A series in which we attempt to find the single, perfect superpower by reviewing each one on a five-star scale.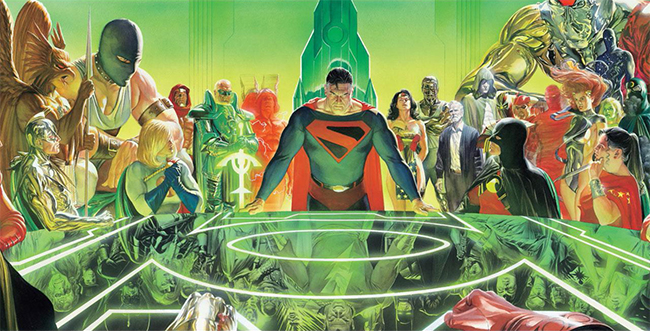 This Installment:
Prophesy (part 2)
 DISCLAIMER: I'm going to "spoil" a lot of event books.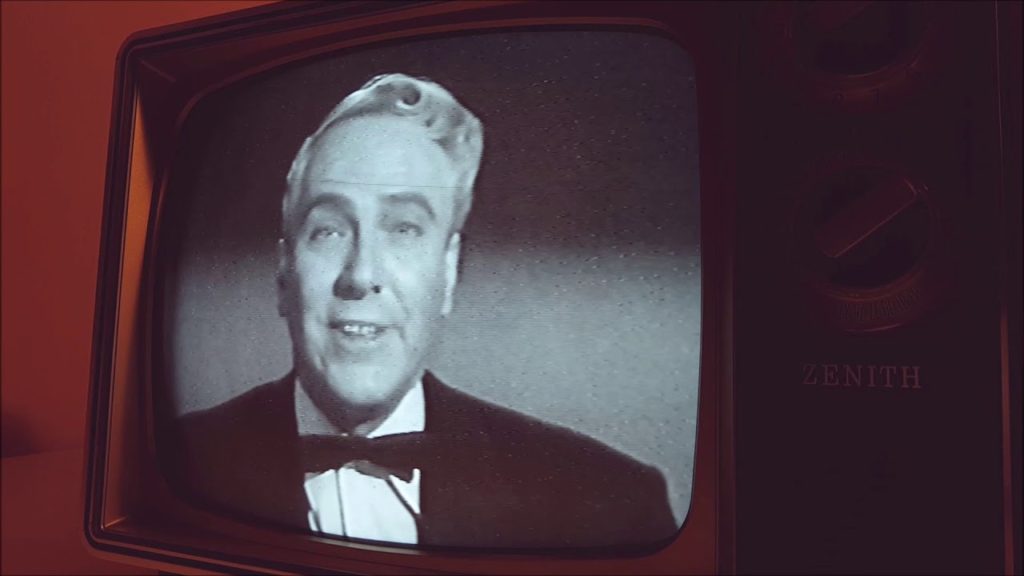 Part 1 Recap
Last time, I discussed that virtually every known civilization creates its own apocalyptic myths for three primary reasons:
Bringing order (and comfort) to our lack of control over death

Proof of shared cultural values and social cohesion.

The end of the world is inherently compelling and exciting.
I went into Part 2 of this article thinking that comic books would follow much the same reasoning. Only maybe in the opposite order of importance. In fact, I had assumed for years that "event books" (the most consistent purveyors of universal destruction in comics) would rely on:
Spectacle to generate initial sales interest (Which we could practically eliminate for being so obvious)

Resolutions which reaffirmed the basic "heroism good, villainy bad" dynamic of comics

Metaphors that would organize lines while comforting readers with regards to the trials of the day
I picked this subject because I thought the answers would be as simple and straightforward as that. And I was wrong.
Support For Comic Book Herald:
Comic Book Herald is reader-supported. When you buy through links on our site, we may earn a qualifying affiliate commission.
Comic Book Herald's reading orders and guides are also made possible by reader support on Patreon, and generous reader donations.
Any size contribution will help keep CBH alive and full of new comics guides and content. Support CBH on Patreon for exclusive rewards, or Donate here! Thank you for reading!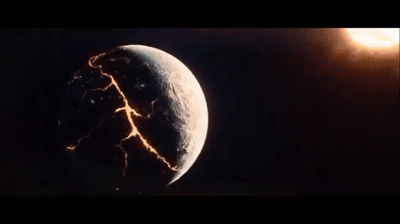 CHAPTER 5 | In the Beginning, There Was the End
(part 2)
It is 1934.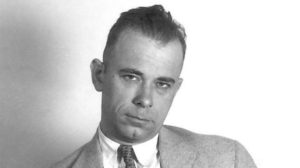 John Dillinger escapes from prison using a wooden gun, cementing his legend as a depression-era folk hero. He'll live another three months, just long enough to see the first Flash Gordon strip published in American papers and the first Three Stooges short aired. 
In Cologne, scientists learn liquids will give off small bursts of light when bombarded by sounds. Next door, Hitler defends killing 1,000 political opponents in the Night of the Long Knives in a speech to the German Parliament, his rise to ultimate power is greeted by riotous applause. 
Before Christmas, Dillinger will be dead along with Baby Face Nelson and Bonnie and Clyde. Babe Ruth leaves the Yankees. A version of America ends with them, the illusion bursting like flashbulbs, like transcontinental radio static.
Time itself is moving faster now, outpacing prophecy. There is anxiety over Europe. We have so few legends left and even fewer heroes left to achieve them.
It is 1934 and Jerry Siegel and Joe Shuster will write and illustrate Superman for the very first time. 
The Last Son of Krypton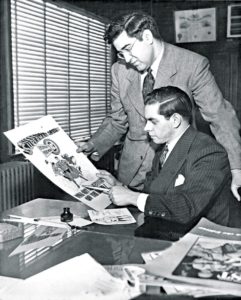 The circumstances and motivations behind Superman's birth seem a near-consensus these days. I feel no controversy in saying Siegel and Shuster saw the rise of fascism in Europe and wanted to draw attention to it. So they combined their talents to create a new kind of Superhero. One that could be heavily informed by Siegel and Shuster's Jewish upbringings and the classic American immigrant story while also being an every-man spokesperson for American intervention in WWII.
"
Before it was a Bomb, the Bomb was an idea.
Superman, however, was a Faster, Stronger, Better Idea.
"
This interpretation of history is illuminated in non-fiction works like Super Boys: The Amazing Adventures of Jerry Siegel and Joe Shuster–the Creators of Superman (Brad Ricca. St. Martin's Press; 2013) and From Krakow to Krypton: Jews and Comic Books (Arie Kaplan and JT Waldman. University of Nebraska Press; 2008), as well as semi-fiction books like The Amazing Adventures of Kavalier & Clay (Michael Chabon. Random House; 2012). So much so that I feel that the iconic and allegorical nature of Superman has already been well explored at this point.
But few have really taken a look at the apocalypse on Krypton.
Blowing Up A Planet…
As we covered the last installment, mankind's first written story appears to be an apocalypse story. We created an entire alphabet, language, and syntax in order to capture it. So it only seems fitting that the superhero comic genre would begin with the destruction of Krypton and Earth in need of a savior to avoid the same fate.
What's stunning, however, is how integral Krypton's destruction is to the story. Siegel and Shuster told this story at least three times; in the Superman newspaper comic strip, then in Action Comics 15, and finally in Superman #1. In all three versions, Krypton is blown up at the very beginning. Page 1, panel 1, every time. It's so critical that in some cases the logo indicia appears over the tableau.
The full story, however, had to wait until the legendary Bill Finger penned it long-form for Superman's 10th-anniversary special, "The Origin of Superman" (Superman #53, 1948. Finger & Boring). Finger was the one who turned Krypton into a metaphor for how global inaction caused the near end of the world during WWII.
But none of this explains why Krypton had to be destroyed. For that, I can think of three possible answers.

…For Practical Reasons
The simple justification for destroying Krypton is that Krypton had to die for Superman to live. 
By Krypton being destroyed, it marks a clean break with Kal-El's former life which, in turn, make writing and drawing the book much easier. Granted, continuity simply wasn't the problem that it is now… but narrative weight sure was. And as long as the fantastic, alien world of Krypton was around, readers would likely be more interested in it than Earth. And shifting the focus away from Earth would cut hugely into the book's stated purpose: to inspire real change in our real world.
…The Character-Based Outlook
A more interesting answer is that by destroying Krypton, Superman is provided with a purpose that's equal to his task.
Even in the Golden Age, heroism is an obvious logical leap for readers. There had already been the first-ever World War. What's more, America had only just exited the Great Depression and was still deep into its period of Segregation. And fascism was on the rise globally. So asking readers that a person could be born with superpowers and then want to use them purely altruistically? That was going to take some salesmanship.
This is why Krypton's destruction becomes necessary. First, it reinforces Superman's immigrant story. Particularly in those who had already lost their homes due to Nazi aggression.
"How far we all come. How far we all come away from ourselves. So far, so much between, you can never go home again."
― James Agee
Second, it proves that the stakes are playing for keeps. Not only has one planet been destroyed already in this story, but that planet was far more advanced than Earth. And they could not save themselves. What hope does Earth have?
We have Superman. With his homeworld dead, Superman is given a motivation equal to his task. He's living proof of the worst-case scenario and has now, logically, built himself up to be that answer. (This idea works so well, it's replicated small-scale in the origins of heroes who have lost one or more parents.)

…The Morality-Based Outlook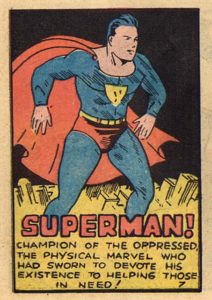 A fascinating aspect of Krypton's destruction is how it positions our hero.
Superman becomes the savior of Earth. By simple 1934 definitions, that makes him the automatic good guy. To illustrate that, it's been said that Superman's real power is that he always makes the right decision. That's how good we see him.
This means that anyone who stood against him is, by definition, bad.
Krypton's sacrifice creates a new moral certitude. A fact that will become important soon.
Now, let's see how this story plays out at scale.

CHAPTER 6 | The History of Event Books
Event books are one of those subjects that are universally understood, but only notionally defined. It would appear, after some research, the following list is pretty widely agreed upon by fans online.
5 modern criteria for events
Published across multiple titles (particularly spin-off or dedicated titles)

Featuring a line-wide assortment of characters

Involving one or more universes (distinct and very separate timelines, worlds, realms, planes, etc)

Heroes fighting one another

At least one character being killed, lost in time, left behind on an alternate world, or otherwise removed from normal continuity
By that criteria, the first "Event" was most likely The Avengers/Defenders War (1973. Englehart, Brown, & Buscema). Though, with a little wiggling, it could apply all the way back to Crisis on Earth-One! (below)
Crisis on Infinite Earths
Pre-Crisis
Key Dates in the Multiverse:
June-August 1940:

Sub-Mariner vs The Human Torch (

Marvel Mystery Comics #8-10.

Everett & Burgos).
First shared universe.
May 1953:

Wonder Woman's Invisible Twin

(

Wonder Woman #59.

Kanigher & Pete)




First comic book appearance of alternate reality Earth.

October 1960:

The Secret of the Golden Thunderbolts!

(

Green Lantern v2 #2

. Broome & Kane)




First appearance of The Animater Universe of Qward and the Antimonitor

August 1961:

The Fantastic Four (

Fantastic Four #1.

Lee & Kirby)




Marvel launches a new creative approach focused on continuity and interconnectivity.

September 1961:

The Flash of Two Worlds

(Flash #123. Fox & Infantino).




Establishment of Earths 1 and 2 as static concepts in the DC universe.

1963-1966:

Crisis on Multiple Earths

(Fox & Sekowsky)

Crisis on Earth-One! (JLA #21)
Crisis on Earth-Two! (JLA #22)
Crisis on Earth-Three! (JLA #29)
The Most Dangerous Planet Earth of All! (JLA #30)
Earth – Without a Justice League! (JLA #37)
Crisis on Earth-A! (JLA #38)
Crisis Between Earth-One and Earth-Two! (JLA #46)
The Bridge Between Earths! (JLA #47)

1973:

The Avengers/Defenders War

(

The Defenders #8–11, The Avengers #115–118, FantaCo's Chronicles Series #4

. Englehart, Brown, & Buscema) Possibly the first "modern" event, featuring current criteria like:

Published across multiple titles (particularly spin-off or dedicated titles)

Featuring a line-wide assortment of characters

Involving one or more universes (distinct and very separate timelines, worlds, realms, planes, etc)

Heroes fighting one another

At least one character being killed, lost in time, left behind on an alternate world, or otherwise removed from normal continuity

Cosmic Expansion
Once Marvel and DC both established their own shared universes, the complexity of writing increased a few hundredfolds. Suddenly, publishers viewed books as a line (from a business and a cross-sales standpoint) that had to respect continuity (from a fan standpoint). This meant any given action in any given book could impact all other books on a scale of "irksome" to "cataclysmic, sales-ruining disaster." (More on that later).
This was only compounded by the use of alternate dimensions, which exponentially added to confusion and continuity headaches.
"Writers like to complicate matters, and what began as a dream of a story—'Flash of Two Worlds'—had turned into a nightmare. DC continuity was so confusing, no new reader could easily understand it, while older readers had to keep miles-long lists to set things straight. And the writers … well, we were always stumbling over each other trying to figure out simple answers to difficult questions." 
― Marv Wolfman,
Crisis Compendium 5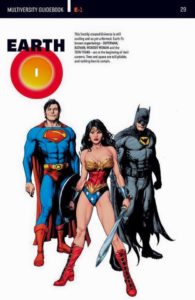 Let's use DC as an illustration. The company had been relying on "alternate Earths" as both a creative short-cut and as an editorial bandaid for continuity for decades. As a result, by the 80s DC's multiverse was filled with flabbergasting realities (often intentional), each with their own conflicting histories (not intentional). 
Earth-Two, Earth-2, and Earth-Two-A

: All three are based on DC's golden age publication history, with the difference being relativistic time. Earth-Two exists in the 1940s, so a change there could potentially impact Earth-One's past. Earth-2 and Two-A Exist in Earth-Two's distant future, meaning impacts there could potentially change (but maybe not?) Earth-One's destiny. I cannot begin to explain how these things impact Superboy's ridiculous and convoluted origins.

Earth-Five:

In which Earth-One Batman prevents the murders of Earth-Five Bruce Wayne, inspiring E5-Wayne to become Batman in his timeline.

Earth-Thirty-Two:

where Hal Jordan gets married (that it took a parallel reality to make that happen is the greatest dig in the history of comics).

Earth-124.1 & Earth 124.2

: (Respectively) Wonder Woman, Wonder Girl, and Wonder Tot are different people. Young Clark Kent was a schoolyard bully. I don't think there's any overlap between these two worlds/facts except that they confound me.

Earth B:

Proposed in a letters column by editor/writer Bob Rozakis to explain continuity problems with Earth-One and Two characters. Never officially depicted in continuity, though may exist in

Crisis

.
This situation was growing geometrically with every issue as actions bounced off actions and slammed against the fragile illusion of the line. Obviously, it had to get fixed.
The end began in the pages of Green Lantern 143 (August, 1981). 
"I was editing and writing the Green Lantern letters column [ABOVE], and there was a fan who wrote in who said DC continuity was confusing, (…) "And I said 'one day we'll fix it.' So that afternoon, a whole bunch of us were heading to a convention in either Philly or Pittsburgh, and in typical fashion, I got to the train station very early, but everyone else was incredibly late. And for some reason, that letter kept resonating, I kept thinking about it, and by the time everyone showed up, the concept of what would happen with Crisis was fully blown and I told them what I had just come up with."
It took four more years to plan and execute, but the resulting twelve-issue series Crisis on Infinite Earths redefined comics as a business and a fandom.
It began with the Monitor, the recorder of realities appears across every major title in the DC Universe, begging DC's Heroes to erect a series of towers to re-merge the alternate universes with the stated purpose of "making the universe stronger." (Clever, Wolfman. Cheeky and clever.) But before much headway can be made, the Anti-Monitor (out of Green Lantern v2 #2's anti-matter dimension) comes to destroy every timeline in existence.
The series makes absolutely brilliant use of DC's universe, turning their entire current publishing effort, practically all of their past, and virtually every last one of their heroes into fuel for the biggest story ever attempted. Seemingly, all in an attempt to consolidate IP holdings…
Crisis
as Apocalypse Narrative
Spectacle
Wolfman insisted that all DC titles use the Monitor twice — and only twice — during the run-up to Crisis. This, along with Wolfman and Perez's masterful work with characters like the Flash, Ultraman, and Power Ring maybe this book the sales juggernaut that it was. It's not just Perez's iconic covers or a flashy ad campaign. It's that Crisis was so deeply rooted in DC's universe, using seemingly all of its stories and every one of its heroes, that when it finally came it just felt… prophecized.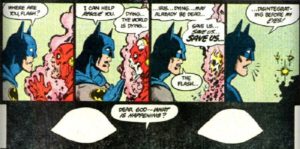 Reaffirming Cultural Ideals
It's Crisis' attention to detail, its care and subtly, that continue to astound me all these years later. How well it captures the joint concepts of heroism and sacrifice by exemplifying them in Barry Allen, the man who started it all in Flash of Two Worlds. How the only other major death, Supergirl, feels like what it is: the loss of innocence that comes with finally laying the Golden Age to rest.
Organizing and Comforting
Wolfman and Perez's stated purpose with Crisis on Infinite Earths was to put the DC universe in order. And for some fans, the promise of a reliable timeline replacing the unpredictable, uncontrollable one from the past was all it took to be comforted.
Others, like older fans, found it an expanded universe that could finally acknowledge DC's past (characters, stories, and aesthetics/ideals) in a fuller way. Meanwhile, new fans found comfort in the post-Crisis relaunch that took these reinvigorated and relevant icons and reintroduced them in inviting first issues.
CHAPTER 7 | Post-Crisis Events: What Went Wrong?
Crisis was all about addressing continuity, a feat it very clearly accomplished in two ways. First, by consolidating DC's disparate worlds and timelines into one, accountable universe. And second, by changing how DC and Marvel approached continuity, giving Editors an even bigger role in story planning as well as establishing the need for dedicated continuity departments (and archivists).
The difficulty is that "continuity" was only ever the symptom, never the problem. To focus on continuity is to become preoccupied with the past, and to fix it is to address something already finished and concrete. The best that Wolfman and Perez could hope to achieve was that. Maybe in their wildest dreams, the two could picture the series giving D/C a fresh start. A change to the immediate present.
But the problem with comics was and is that of the immediate future. About how to keep these properties going decade after decade. And past is as much hindrance as help when it comes to the future.
The problem isn't continuity, but interconnectivity. And it's become the fragile lynchpin of both Marvel and DC's empires. 
Why Continuity Isn't the Problem
The idea that one mere event proposes a problem in comics is specious, to say the least. I don't say this "because underwear gladiators." Well, not entirely anyway.
It's specious because comic books are afforded the widest degree of creative problem-solving options available anywhere in the arts. Time travel, alternate universe, metaphysics, doppelgangers, clones, brainwashing, and magical curses are all right there as both solution and dramatic new intent. Not only are these options, they're expectations of the medium.
Don't believe me? Look at Grant Morrison's The Multiversity
, a book which, among other things, suggests that the entire DC Multiverse hinges on the Superman Constant. In other words, the single greatest point of continuity across the entirety of DC's publication is the enduring presence of one, single, abnormally strong spaceman.
Plus, because it's Morrison, the book is brilliant.
And yes, comics can't respond to every question with "a wizard did it." But the mere suggestion that one shared event presents some unforgivable writing error for comics is not only demonstrably false. It's also lazy and insulting.
Why Interconnectivity Is
I said before, continuity is a problem of the past and explaining how one or several events don't line up with the present. While interconnectivity is a problem of the very near future.
To explain what I mean, I  want you to first picture in your mind your favorite superhero. The hero themselves, the essence of their character and what they mean to you. Think "nobility and strength", or maybe "cunning and intellect." Hell, it could be the back of an old collector's card with the graphs and nonsense. Just close your eyes and picture!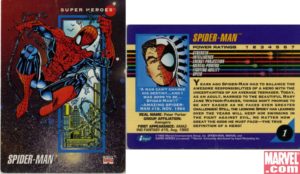 Good. Now, what you're imagining is essentially a rough amalgamation of every time you've experienced the character in question. Every single comic, every movie, and every video game, all summed and averaged into those qualities. What's more, that image has some degree of recency bias which, if left unchanged, means we're always reinforcing our mental picture of that character.
Now, for the sake of being on the same page, let's take Spider-Man as our test subject. Picture his traits. Imagine I started with this instead of ambiguity. It's okay, that's not anyone's fault. Instead, listen to the whale sounds in this guided meditation CD and picture the ol' webhead. Imagine if we wanted to noticeably change one of Spidey's qualities. Maybe by up to 2 points on the trading card scale.
If those traits are a rough, weighted average, then how much work would that change take?
Volume Dealer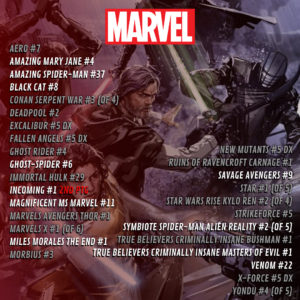 To put it in perspective, there are currently about 18 titles being published by Marvel that either have Spider-Man as the main character (eg. Amazing Spider-man, Amazing Spider-Man: Daily Bugle, etc) or else have an extremely high likelihood of significantly featuring him (eg.  Black Cat, Venom, Fantastic Four). And this doesn't even count Spider-events, line-wide events, unexpected cross-overs, etc.
The point is that there is no "continuity," only a cross-sales promotional web (heh) that spirals out over nearly ¼ of all Marvel titles.
To put it another way: If you want to change Spider-Man from scratch, you must first recreate the entire Marvel universe.
Not Impossible, but Not Quite Feasible Either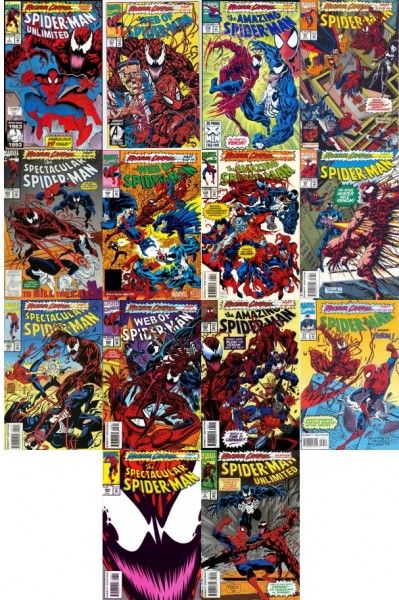 There are notable examples of where this feat has been achieved. 
Maximum Carnage

got an entire event with multiple cross-overs to weave its story in the 90s, and

then again this year

.

Dan Slott's

Superior Spider-Man

took around three years to turn Peter Parker into his arch-nemesis and impacted plenty of titles (from his own to the Avengers).

There's also the Clone Saga, which got an event, dozens of main issues, and several spin-offs/one-off to waste our time. All just to deprioritize the Peter/MJ relationship.
But by the same token, look at how much gets invested in even one of those stories. How much risk on the parts of publishers and how much commitment on the parts of readers (long stories notoriously lose readership over time, which is a problem for both parties.)
"Writers like to complicate matters, (…) we were always stumbling over each other trying to figure out simple answers to difficult questions." 
― Marv Wolfman,
Crisis Compendium 5
This is how events become the go-to answer for character progression. And for the most part, only existing Spider-Man fans were likely to see them all the way through. When the options are "invest 2-3 years in a storyline read by a dwindling fandom" and "invest one year in a highly-marketable event with virtually guaranteed cross-sales, line-wide," then the decision to make Civil War III is obvious.
These big crossovers are perfect to bolster awareness of certain IPs before they appear in films or television. Due to their size and scope, these events can force radical change on a property by blasting it in a highly visible, line-wide manner. The change becomes non-localized and inescapable, practically forcing the update on every fan while using the fan-service nature of events to avoid too great a backlash. Hopefully, anyway. 
But that speed and force come at a cost.
CHAPTER 8 | The Modern Problem with Events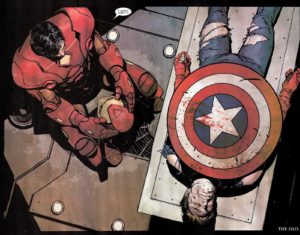 Civil War I
This was Marvel's delayed response to 9/11. It features a terrorist attack, 24-hour propagandist news, relinquishing of civil freedoms in the name of safety, and illegal military/judicial actions. It stretches the barest veneer of spandex over the real world, avoiding the same controversies as our news and, as a result, comes to the same conclusions regarding the illegalities. 
Civil War exists only to catapult Tony Stark into the spotlight in advance of his debut film. It's his surveillance network, his extra-dimensional black sites, and ultimately his efforts that lead to Captain America being killed. Continuity affords him no justice. He is not kicked out of the Avengers or murdered by the Hulk or punished in any way.

Civil War II
In an echo of a previous event, Carol Danvers has employed a surveillance system by the name of Ulysses, an Inhuman with visions of the future. Danvers uses this intel to illegally detain heroes, and eventually kill Iron Man. Like Tony Stark in Civil War I, she is now a war criminal who has killed a ranking member of the Avengers. More pointedly, the insanely dangerous white lady rocking a Richard "punch me in the face" Spencer haircut goes and kills the only black Iron Man we had (at the time). Then, realizing the optics of the situation, she kills the billionaire one, too. And just as before, Danvers faces no judgment. Like with Iron Man, it's as if the Marvel universe itself knows of her upcoming film debut and warps character reactions accordingly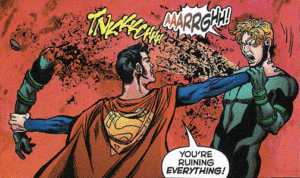 Infinite Crisis
Geoff Johns' story is a strange retread of its predecessor. Things like character and craft are pushed aside for simple ticking of boxes. There is a problem with time and a threat to the Universe, only this time the multiverse is (re)created rather than destroyed. But the process is outside-in.
The work's statement is delivered in exposition in the very first issue, with the villains declaring that the post-Crisis universe is too dark and violent. They do this before gruesomely mutilating a number of characters, apparently blind to irony. At the beginning, the triforce Trinity of Wonder Woman, Batman, and Superman are practically at one another's throats, each possessed by legitimately grave cause to mistrust the others. By the end, these concerns are resolved off-pannel, allowing the heroes to walk off into a literal sunset as they contemplate how friendship is good.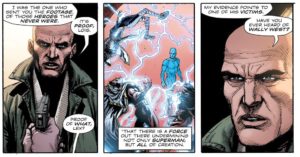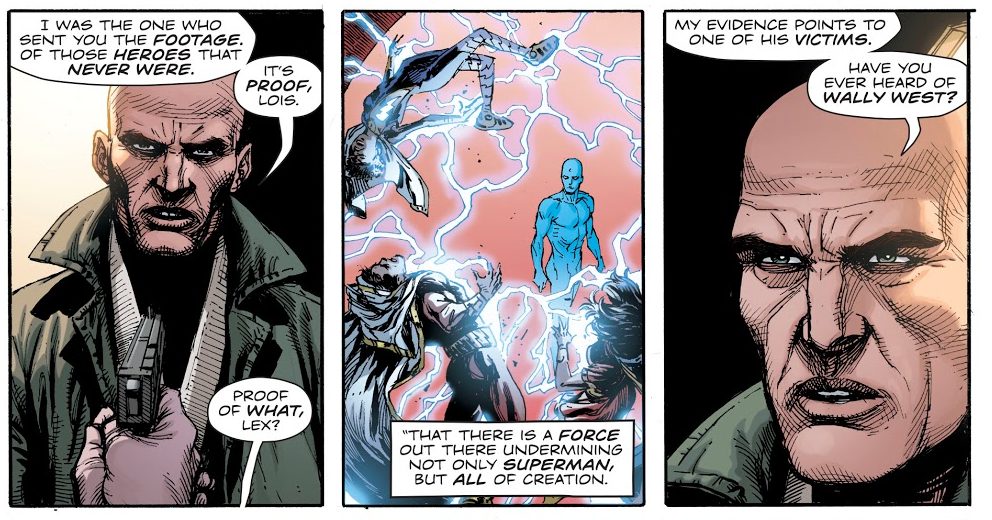 Doomsday Clock
Once again, Geoff Johns' tries to make assembles an exact amount of limbs and fluids and is surprised when it doesn't spontaneously create either Watchmen or Crisis. Watch Comic Book Herald's deep-dive about Doomsday Clock and all things Watchmen.
What it All Means
Time after time, event books take recognizable characters and twist them to extremes in order to artificially increase their profile. These characters are then strapped into pre-programmed trajectories, obligatory ghostly echoes of something older and (hopefully) more familiar.
This is done for business purposes, and as such it creates around itself a special gravity that bends the whole of a publisher's universe to accommodate. This combines with the haste and force inherent to events. Suddenly, every other story cannot get out of the way.

Secondary and tertiary characters are damaged as they're changed to compliment the new IP direction. The universe itself seems to suspend cause and effect, separate action and reaction so that prescribed beginning reaches profitable end. Between them and after, editorial forbids problems rather than avoids them.
Suddenly, b-list heroes become a-list killers, and the whole universe observes the applause sign.
The Gambler's Fallacy
In the end, business favors tradition and history over invention and modernity. Continuity rather than true progress. Classics over cutting edge.
Worst of all, events — the classic solution — are now defanged. They're structured in such a way as to only focus on IP realignments, not provide any deeper understanding with regards to the publisher's worlds… or ours. And metaphor, which is so critical to our understanding, is stripped near to the bone to make room for the overt, the explosive, and the memeable.

CHAPTER 9 | The Resulting Problems for Prophesy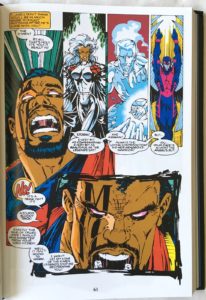 Uncanny X-Men #282 (Byrne & Portacio, 1991) introduced fans to Lucas Bishop. A mutant that had traveled back in time with a plan to prevent his own dystopic future. The tragedy is that the trip scrambles Bishop's mind, leaving only pieces of a cryptic message found in the future ruins of the Xavier Institute that showed Jean Grey attesting that the X-Men of 1991 had a traitor.
And so Bishop went from being a future cop into a half-mad zealot, and a tactical plan to prevent Xavier's death and the fall of mankind became an unclear prophecy, open to writer interpretation.
Bishop was an immediate success with fans clamoring to know more about his iconic look, his Kirby dot powers, and this ticking clock murder mystery/Liefeld grunty time travel man/Gambit fan-service story. Bishop was elevated to a series mainstay in no time.
But those things would also be his downfall.
"
The very first thing ever written down was the story of how the world ended. And in the almost 5000 years since,
it's still all we ever write about
."
As we've established, comic books routinely use events to end one world and begin another (at least to a certain degree.) And as I proved last chapter, every prophesy is ultimately about the end of the world. 
So in other words, Lucas Bishop exists in the world where Armageddon is both constant in occurrence and inconsistent in purpose or metaphor. And those conditions place an impossible restriction on prophesy. Impossible because in comics, divination is a permanent character attribute making promises for an intentionally impermanent world.
In Bishop's case, this manifests in the degradation of his character. Each time Armageddon comes and goes, Bishop gets stuck "re-interpreting" his mission.

Bishop's Merry Murder-Go-Round
First, Bishop tries to kill Gambit, then Cable.

When

Age of Apocalypse

is about to kick off, Legion miraculously becomes his target.

In the ramp-up to

Onslaught.

it was retconned that Charles Xavier was the killer of… Charles Xavier (which finally made him forgive Gambit).

Civil War

transforms Bishop from a kid that grew up under genetic oppression into a member of Tony Stark's pro-registration forces. This leads to Bishop fighting the entire X-family plus the 198 survivors of M-Day. I have no idea what this has to do with Charles.

During the

Messiah Wars

, Bishop once again returns to Cable as a target, as well as an adolescent girl. Again, Bishop's whole deal is that he's trying to protect the future of mutant-kind. Which in this case means killing the only hope that can save the future of mutant-kind.
A Continuing Problem
The end result is that Lucas Bishop is a prophet without faith or conviction. More a madman than a sage. And over time, this constant change can only feel like teasing without resolution. Worst of all, Bishop's character collapse spreads to his other X-Men who are forced to acknowledge what's going on but editorially do nothing. In House of X / Powers of Ten, Lucas Bishop is once again an active and beloved member of the team. This seems insane given both his past and a new problem: Moira is concerned about any mutant who has visions of the future and might betray mutant kind.
Moira, Bishop has visions of the future and has tried to betray mutant kind. I know this was before your time, but it was kinda his sorta his whole deal there for a while. Wouldn't the logical outcome be to, I dunno, kill Lucas Bishop?
Maybe call up Carol, see if she's busy.

The Spectre
But DC isn't without their own examples. Take the Spectre, a nearly infinitely powerful cosmic who — I kid you not — determines God's will and delivers their wrath.
The character is prophesy and Armaggedon in one.
But since Spectre's creation in 1940, the character has been remarkably inconsistent in terms of where and when he applies his judgement, and when he chooses not to. He's played major roles in Crisis and Brightest Day / Darkest Night, yet in both cases his actions don't really measure up to the whole "Wrath of God" thing. Further confusing things are the ways in which heroes react to him.
Superman, who cannot abide a murderer let alone some kind of holy tyrant, has relied on and even solicited Spectre's help more than once. Batman, who famously mistrusts any super-powered being and believes only in his own brand of justice, has done much the same. Hal Jordan kills his friends and destroys at least one planet in Emerald Twilight, yet the Spectre chooses him as his vessel and arbiter of divine balance?!
So what does it mean if a prophet can see the end coming and only does his editorially aloted part? Can the wrath of god be measured and capricious, can it be neither wrathful nor godly?
If prophesy can be so arbitrary in detail, what does that say about DC's cosmology?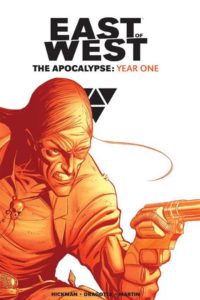 CHAPTER 10 | A Counter-Point: East of West
Jonathan Hickman wrote the Secret Wars maxi-event which, along with Grant Morrison's Final Crisis, might be one of the only counterexamples to my theory. Secret Wars was a proper Apocalypse, unhurried and foretold in prophecy. One true to its characters and filled with metaphor, both of which provided a deep understanding and readability to boot.
But Hickman wasn't content to stop there. His follow-up, East of West, was his chance to create a would from scratch… and end it.
Part One of our East of West deep dive is above. Or read below for the cherry-picked portion.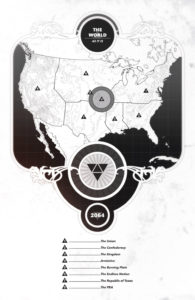 The Cursed Earth
The story begins with our world reimagined. The United States is fractured sometime during the Civil War. Now, centuries later, the continent is home to eight nations, one for each society hurt at the time of it's breaking. And one for the cult that would see it all end.
How this helps us understand the story
By crafting distinct nations for the Union, Confederacy, Freed Slaves, Native Americans, and even the forces of Apocalypse themselves, Hickman makes a series where every aspect is always in service to the same end. Meaning that real character balance is possible, reactions are possible, and big moments happen without threat of being undone in next year's event. 
How this helps us understand the subject
The subtext of the book is that however American ends, it will be as a result of the Civil War. That all of our failings are either born from or accelerated during those four years.

A Truly Shared Universe
East of West is designed like a fractal wherein any element exhibits the same themes, metaphors, and aesthetics as any other. The same as the series as a whole.
How this helps us understand the story
Factions and characters get independent motivations. Every player has this own distinct "voice," yet each is allowed the same gravitas. Even designs and images feel like parts of a familial whole.
How this helps us understand the subject
Secret Wars was proof of Hickman's ability to balance characters and actions against one another. This, combined with his talent for finding and leveraging existing conflicts added serious power to each arc. More importantly, Hickman's ability to maintain such details and a high-level view of the overall event was downright magical.
But East of West is something else altogether. His consistency of metaphor and his total control over every element gives the book an air of inevitability. It's so tight, so thought out, and so easy to understand that we easily accept that not only will this world actually and definitively end, but that's the only natural conclusion. 
Daringly Innovative
East of West is a series free from decades of continuity, editorial overreach, and even established best practices. Meaning it can try new things.
How this helps us understand the story
Hickman's Apocalypse is somehow familiar and yet follows almost no established rules. It's an Armageddon free from God, Satan, or any major dirty. There's no rivers of blood, no great judgment.
The end seems to come with no one paying much attention, adding a surprising story angle that gives me pause.
How this helps us understand the story How this helps us understand the subject
By stripping out the conventional elements, Hickman creates a story with a lowered threshold. There's no distracting cosmology and no unbelievable Bosch tableaus.
Such enormous elements would more than likely compete with the story's primary messages. Additionally, such mandatory spectacles likely be added because they're traditional and expected (traits that would ironically decrease their effectiveness)
CHAPTER 11 | The End of Everything
I went into this article figuring that every event would, in some way, harken back to our long, shared history with the Apocalypse. That each book organize, comfort, and explain. And I couldn't have been more wrong.
I've come to find that this is really about "metaphor vs literal."
Prophecy relies on metaphor. From the Oracles of Delphi, to Nostradamus, to Miss Cleo. I've always thought that this was because flowery language was memorable while also giving room for practitioners to operate. That's still true, I think. But it's not why metaphor works here.
Metaphor as Literary Device
In On Writing, Stephen King describes metaphor as a bridge to understanding, saying they transform abstract or complex concepts into simple, concrete forms and use prior knowledge to create new understanding.
In psychology, metaphors are proven to be not only useful for understanding, but for coming to particular conclusions. (Metaphors We Think With: The Role of Metaphor in Reasoning –
Thibodeau & Boroditsky, 2011). Here two groups of participants were given the same facts, but one had crime described in animalistic themes while the other got the same information in medical terms. When asked for solutions, the animal group overwhelmingly thought in terms of force and containment, while the medical group thought in terms of symptoms and cures.
John the Divine filled Revelations with bridal and wedding imagery as a way to use very familiar imagery to explain how the Armageddon intimately familiar. Like a wedding, it would have obligatory roles and performances and the second coming of God could be both frightening and yet filled with joy, love, beauty, and hope. All of which would seem impossible on the face, but suddenly clear through story. The same goes for Hinduism which relies on the color, celestial bodies, and even economic concepts to display a rich and deeply nuanced understanding of life's meaning.
Metaphor in Comic Events and their Prophecies
We know why Events are important and hopefully we accept to some degree this importance makes them frequent and necessary for publishers.
But in recent memory, only Final Crisis and Secret Wars have worked for me, in large part because of prophetic foreshadowing. Elements made possible in both because of their authors deep connection and patience with the material. In other words, Grant Morrison and Jonathan Hickman succeed for me because both understand comics so clearly that they have found something true about the publishers, the medium, and us.
That in their hands, prophesy is an indication of the depth of their message as well as their need to impart it. By their efforts, continuity becomes prior knowledge and interconnectedness a new understanding. And the stories they create bring order, comfort, and carefully conditioned response to their readers.
Without that care, confidence, and commitment, prophesy simply doesn't work. Because prophecy is only ever about the end of the world, and that is an act of faith. And the end of the world is only ever revelation. The message and the moment finally understanding things that have only been familiar up to now.
The Final Word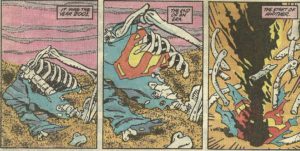 Events should be seen as comic book's cyclical Armaggedon. Events acting as the end of one world and the beginning of the next. Prophecy could then be what it's been: the unknowable made known.
Only comics aren't selling people the unknowable. Because comics are a product, a monthly commodity. And who wants an unknowable product? So maybe for the first time in 5,000 years, the dominant culture isn't providing an Apocalypse narrative. Marvel and DC aren't focusing on organization or answers, only new drama for new plotlines. And given events are routinely filled with war crimes, genocide, mass murder, and obliteration of whole realities, they're not selling much comfort either.
Civil War wasn't a 9/11 proxy because Marvel wanted to give readers a new questions or answers. And Superboy Prime didn't mutilate people because DC wanted readers to be reassured. They did all this for spectacle alone.
So what is faith without mystery? And how can there be revelation when there is no great answer? And why do comics, with their constantly changing threats and obsession with repetition, hope to create these things?
The truth is, they don't. There is a difference between the Apocalypse and just ending the world, and mostly, comics merely do the second.
Increasingly, I fear that comics have no higher power to serve. I'm not asking for something religious, just some sense of the sacred. The way Secret Wars speaks to redemption and Final Crisis to the purpose. But we are still in 1935, and we still have so few heroes left. And comics know they're selling the only ones in town. A unique sales opportunity indeed.
I fear that if I had the gift, if I could interpret the will of the publishing gods, any response I'd get would merely come from people.
I give the power of prophesy 1 star.