It was arguably one of the most thrilling Hulk stories of all time – and in 'Secret Wars', 'Future Imperfect' is coming back!
What was 'Future Imperfect'?
"A hundred years or so into the future, the main hub of activity is Dystopia – a city built upon the ruins of earlier, nuked-out generations.  Dystopia is ruled by the green-iron fist of the being called 'the Maestro'.  The Maestro is, in fact, Robert Bruce Banner, apparently driven mad by ambient radiation and a century of watching everything he ever knew – everything he ever loved – fall to dust."
'Future Imperfect #2'
In many ways, 'Future Imperfect' was to the Hulk what 'Days of Future Past' was to the X-Men; the ultimate glimpse of how badly the world could go wrong.  In this two-issue miniseries, published in 1992, legendary writer Peter David teamed up with George Perez once again to produce a haunting vision of a world gone mad by war.  And looming over this nuclear wasteland was the cruel visage of a future Hulk-gone-mad, the ruthless Maestro.  He was a figure of absolute power, with advanced technology policing his city.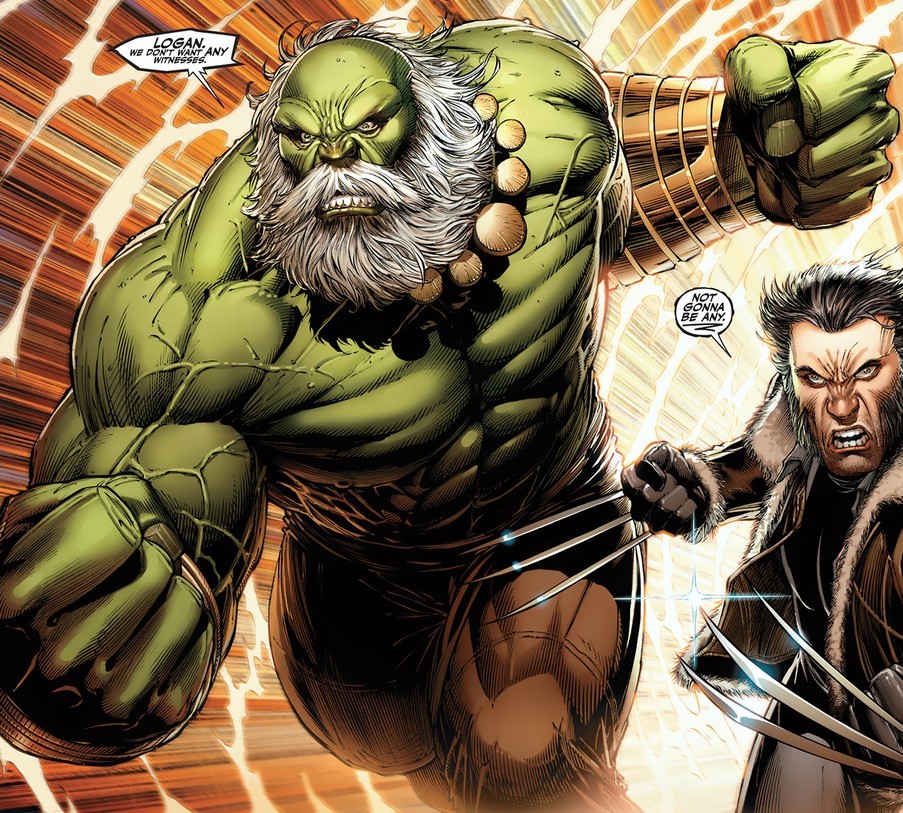 A resistance movement – led by an aged Rick Jones – finally went to desperate lengths: they used Doctor Doom's time-travel technology to bring the Hulk out of the past to fight his future self.  In doing so, they unwittingly cemented the Maestro's timeline; still, using brains rather than brawn, they triumphed.
Marvel seem to be going to great lengths to bring the spectre of the Maestro back, though.  In the current 'Hulk' series, an injection of Extremis has enhanced the Hulk's intelligence, but appears to have caused some damage.  There are ominous hints that he is now treading the path that will lead him to become the Maestro.
Support For Comic Book Herald:
Comic Book Herald is reader-supported. When you buy through links on our site, we may earn a qualifying affiliate commission.
Comic Book Herald's reading orders and guides are also made possible by reader support on Patreon, and generous reader donations.
Any size contribution will help keep CBH alive and full of new comics guides and content. Support CBH on Patreon for exclusive rewards, or Donate here! Thank you for reading!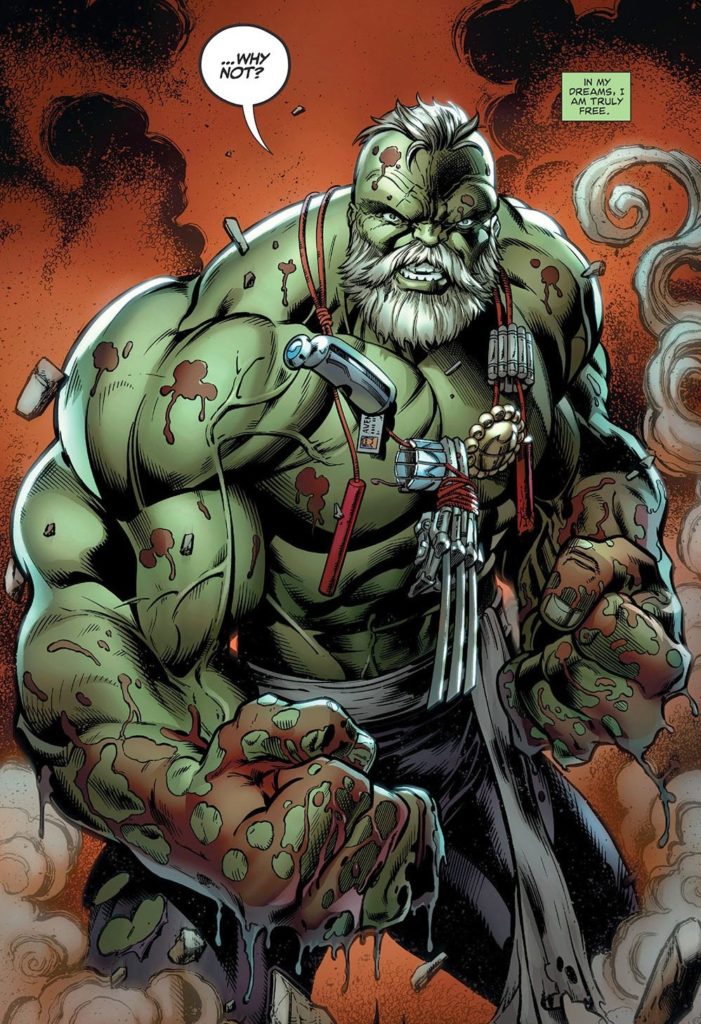 What does this brings to 'Secret Wars'?
The Maestro is the Hulk gone seriously wrong; all the brains of Banner (and, if Extremis is involved in his timeline, even more), the Hulk's strength, and an absolute lack of morality.  He is absolute ruler of his harsh world, which is policed by advanced technology – including Dogs o' War, deadly creatures whose jaws can crush adamantium in 7.3 seconds.
There is no doubt that the Maestro would seek to capitalise on Battleworld, to impose his rule over the last remaining fragments of reality.  Including 'Future Imperfect' in 'Secret Wars' gives Marvel a terrifically powerful villain.  It also gives them an enemy who can truly challenge the Hulk – when they battled, the Maestro broke the Hulk's neck.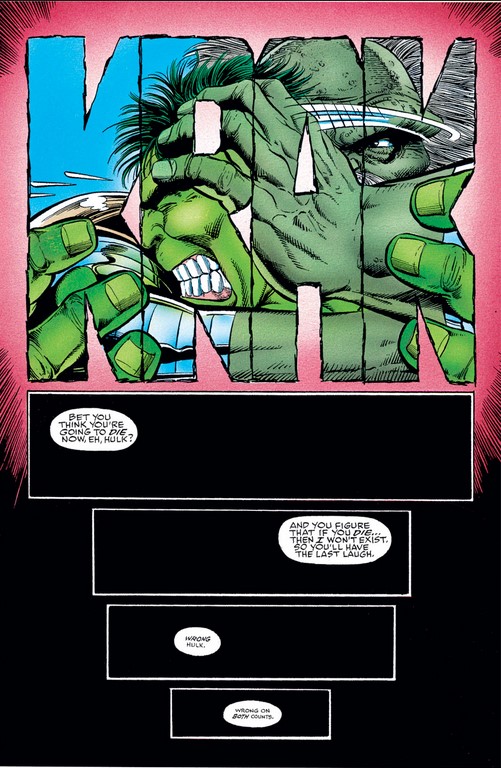 Meanwhile, if the Hulk's Doc Green persona is indeed on the road to 'Future Imperfect', then a whole range of plotlines are opened – with the Maestro interacting with Doc Green, perhaps tempting him, perhaps transforming him into a very different kind of Hulk.  In fact, there is one other possible twist in this tale; what if this timeline is from after the Maestro's defeat, and Doc Green winds up the ruler?  Just a shot in the dark, but anything can happen…