The Battleworld map told us that Marvel will be playing with some seriously cool toys in 2015's 'Secret Wars'.  One of which is a return to the 1990s' classic 2099 series…
What is Marvel 2099?
"Less than a decade remains before the beginning of the 21st Century, and while many people are already planning festivities to mark the transition into a new era, deep down, most are wondering, perhaps even fearing, what the new century will bring.  What new scientific advances lie in this future?  What will the map of the world look like in a century hence?  What resemblance will the average person's life bear to that of today?"
Marvel Age #117
Ironically enough, it all began with Stan Lee and John Byrne.  The two briefly collaborated on a graphic novel set in the future of the Marvel Universe, featuring a character called Ravage.  The project fell through, but Lee was still enthusiastic about the idea of exploring the Marvel Universe's future.  Marvel's editors agreed, and in 1992 the 2099 line was born.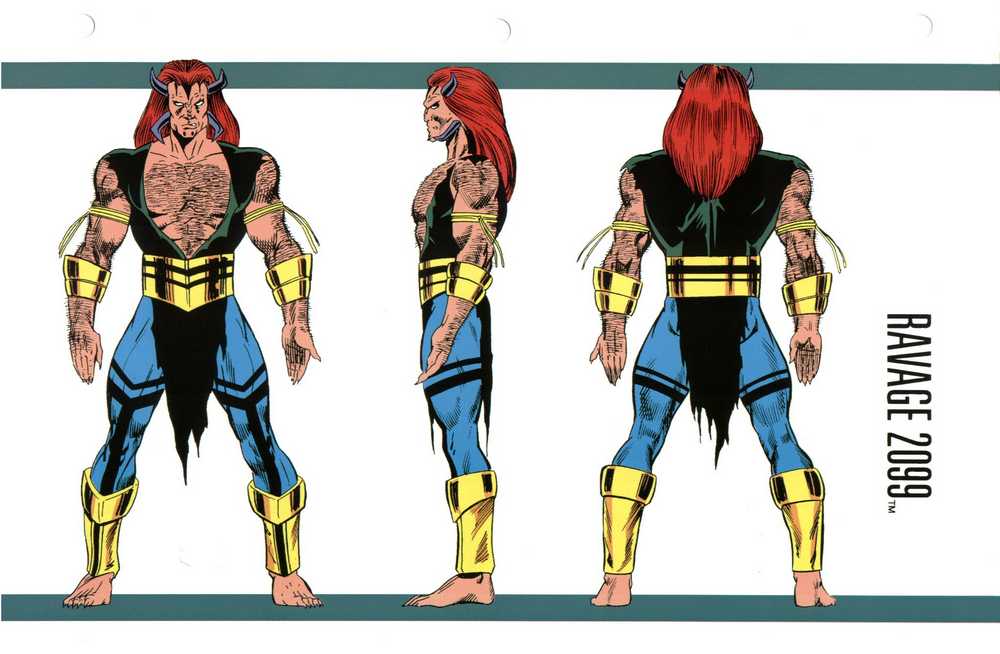 For the line's editor, Joey Cavalieri, and the writers, this was essentially a chance to create a whole new universe.  As Cavalieri put it:
"At the very beginning of the Marvel Universe of 2099, there are no super heroes.  We start to see them, one by one, just as you did in the early '60s.  Who would not be excited by that prospect?"
The stories focused on a dystopian future with far-right leanings, where governments are effectively run by multinational corporations, where climate change has subtly reshaped the world, and where money no longer exists – people pay with plastic, by 'debit card'.  Some aspects of the world envisioned by Marvel's writers and editors clearly seem to be somewhat on the nose.
Support For Comic Book Herald:
Comic Book Herald is reader-supported. When you buy through links on our site, we may earn a qualifying affiliate commission.
Comic Book Herald's reading orders and guides are also made possible by reader support on Patreon, and generous reader donations.
Any size contribution will help keep CBH alive and full of new comics guides and content. Support CBH on Patreon for exclusive rewards, or Donate here! Thank you for reading!
The 2099 range's front-runner was Spider-Man 2099, Miguel O'Hara, who starred in a series written by Peter David.  Lee launched his 'Ravage 2099' series, although he dropped a lot of the original concepts; a 'Punisher 2099' series was launched; and this first wave also included the surprising 'Doom 2099'.  The big success of the second wave was 'X-Men 2099', but, by 1996, the range was struggling.  When Marvel fired Cavalieri, several writers quit the line in protest, and it all began to fall apart.  The range was ultimately closed down with a one-shot, '2099: Manifest Destiny', in 1998.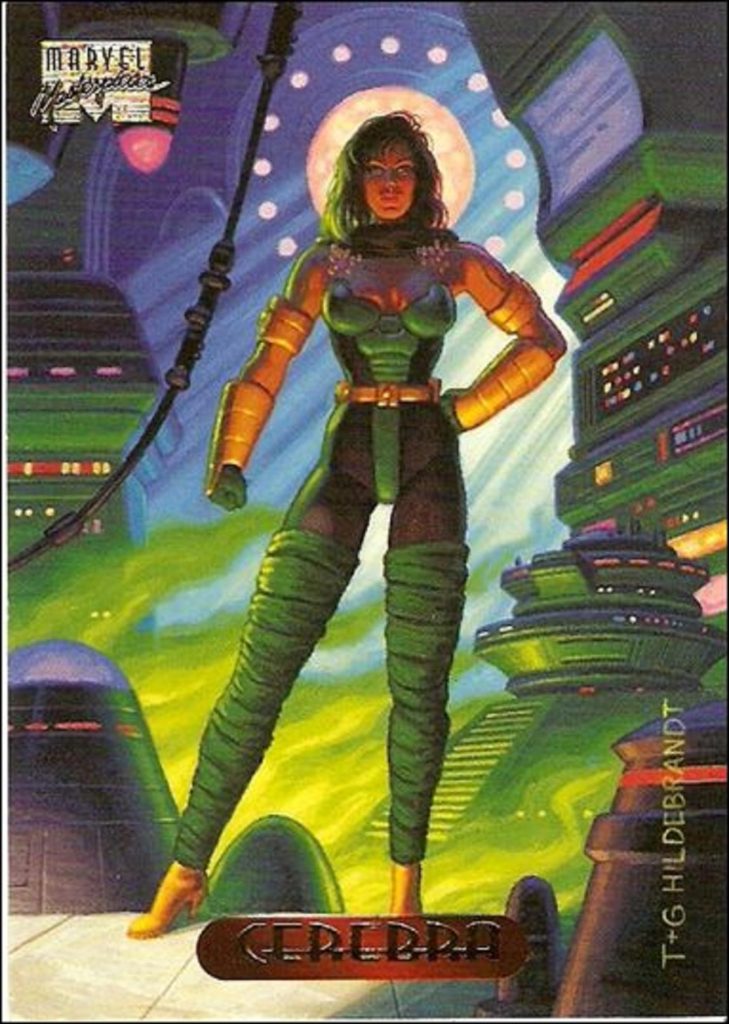 But Marvel fans have always had a certain fondness for 2099.  A version of Spider-Man 2099 played a key role as a member of the Exiles, and in 2004 Marvel tried again, with titles including 'Black Panther 2099' and 'Inhumans 2099'.  More recently, Dan Slott took the Superior Spider-Man into the future, bringing the present-day Spider-Man face-to-face with his counterpart.  This served as the set-up for Peter David's return, penning a new ongoing series of 'Spider-Man 2099'.  Doom 2099 played a role in Rick Remender's 'Uncanny Avengers'.  Meanwhile, the X-Men of 2099 will appear in the 'Uncanny X-Men' / 'All-New X-Men' annuals.
What does this contribute to the 'Secret Wars'?
The world of 2099 is clearly one that Marvel are interested in returning to – in part because dystopian futures are so in vogue again.  As I've noted elsewhere, one of the purposes of 'Secret Wars' appears to be to relaunch concepts that Marvel feel have very real potential.  'Spider-Man 2099' has done the initial relaunch, and 'Secret Wars' gives 2099 a chance to shine.  My instinct is that Marvel will relaunch this midway through the previous continuity, before the timeline grew so convoluted.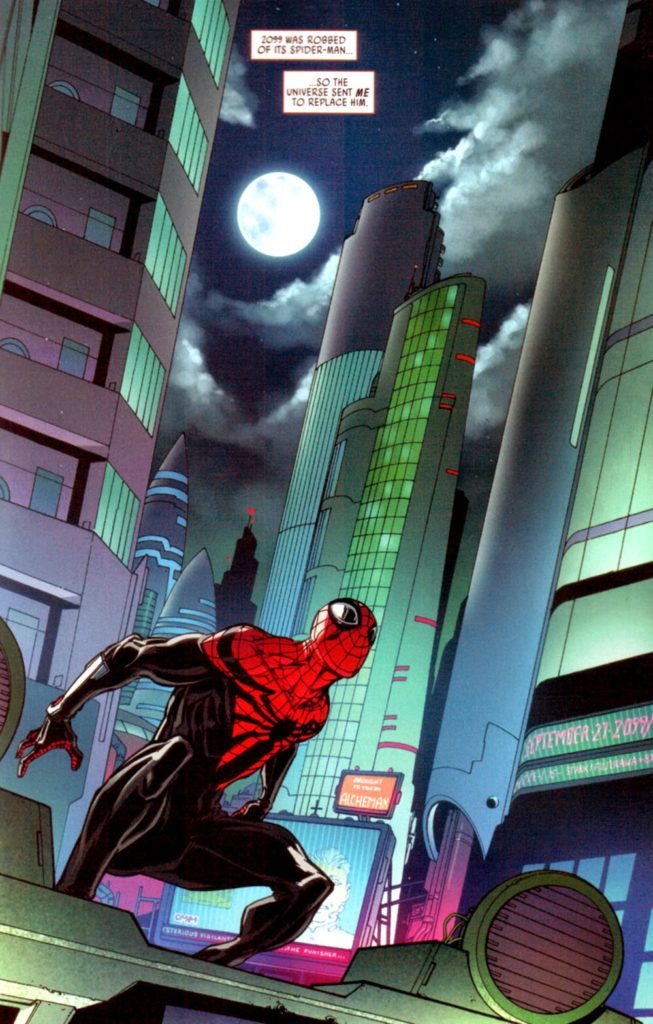 The range has some tremendously creative characters, many of whom still have strong fan-followings; it also brings in advanced technology of a more unusual kind, with a focus on genetic experimentation rather than, say, swathes of robots.  This throws a seriously interesting wild-card into the story.
Interestingly enough, an unused Grant Morrison concept was for the 2099 world to be invaded by the Martians from the Killraven concept.  With New Mars and 2099 both existing on Battleworld, maybe we'll see an homage to this?  One thing's for sure, though; the emotional beat established in the 'Uncanny X-Men' annual is a powerful one for the character of Tempus, and may well mean that the 2099 timeline is one that the X-books in particular explore.
If you want to keep up-to-speed on the 2099 universe, I recommend following the 2099 Bytes group on Facebook, as well as keeping an eye on their website Doom2099.com.