Talk about well timed. Coupling this week's celebration of original creator Jack Kirby's birthday with the upcoming launch of ABC-TV's "Marvel's Agents of S.H.I.E.L.D." third season, now is really the perfect moment to shine the spotlight on the super-spy institution. However, this current installment (cover-billed as an "Extra-Sized 50th Anniversary Extravaganza!") isn't just a shameless plug or a nostalgic trip down memory lane. No sir, somehow it succeeds in masterfully folding these distinct agendas into something much, much more.
While the issue unapologetically wears its "history lesson" pedigree on its sleeve, the two (count 'em: two!) lead features function more as forward-facing set-ups reminiscent of an "Issue 0" or "Point One" special. This approach makes not only for a great anniversary commemoration but also a perfect gateway that's (relatively) new-reader friendly.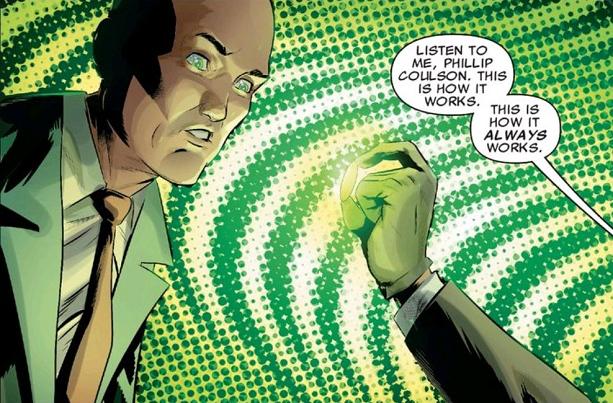 The first feature ("The Man Called D.E.A.T.H.") is indeed the real draw. Incorporating "King" Kirby's captivating yet hitherto unused original two-page "demo" treatise as a springboard, regular series writer Mark Waid boldly begins to connect dots between the organization's Silver Age origin and things that have only been hinted at and alluded to in the more recent work of Jonathan Hickman (Secret Warriors
, the other S.H.I.E.L.D. series with Dustin Weaver). There isn't any instant clarification or resolution but the fact that this mysterious connectivity is now on the examining table should be enough to pique the interest of longer-term readers questioning how all the disparate puzzle pieces fit together.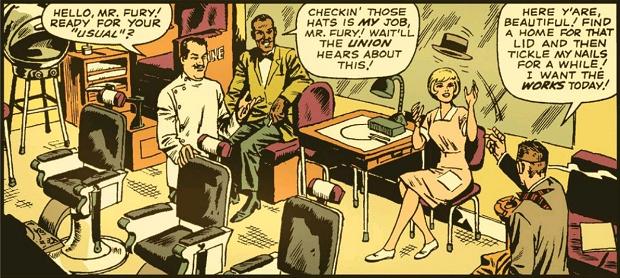 In addition to Kirby's larger-than-life pencils, the opener is also inked over by equally-legendary Jim Steranko. These two historic pages are revisited in a more raw, "director's commentary"-type setting at the back of the book as well, revealing through a neat bit of trivia that Steranko was given the assignment as a "test" of his chops (wonder if that went well for him?). Stan Lee and artist John Severin are also listed among the "additional material" credits but their contributions are a little more subtle, substituting an excerpt from an old Strange Tales in lieu of an "all-new" flashback panel.
Support For Comic Book Herald:
Comic Book Herald is reader-supported. When you buy through links on our site, we may earn a qualifying affiliate commission.
Comic Book Herald's reading orders and guides are also made possible by reader support on Patreon, and generous reader donations.
Any size contribution will help keep CBH alive and full of new comics guides and content. Support CBH on Patreon for exclusive rewards, or Donate here! Thank you for reading!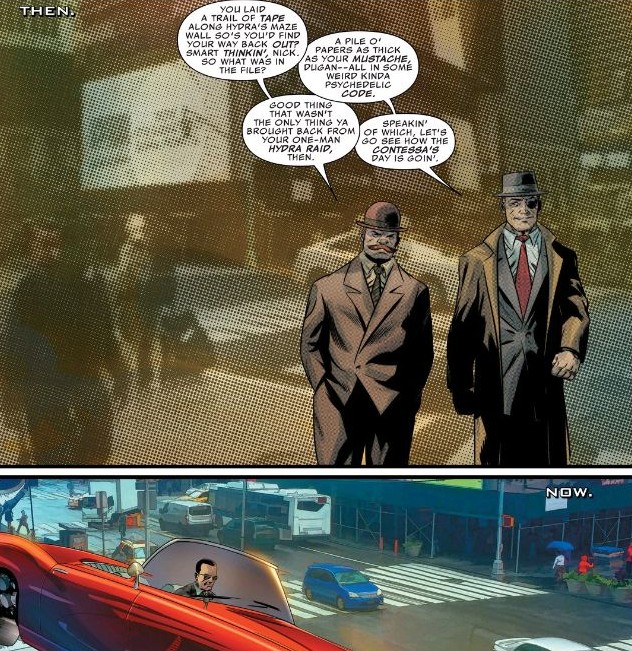 Supplying the "all-new" visuals of "D.E.A.T.H." are artist Lee Ferguson and veteran colorist Paul Mounts. With only a handful of Marvel credits from the early 2000s, Ferguson arrives as a lesser-known quantity but pulls off twenty pages like a seasoned champ. Although this is his sole contribution to the current volume, Ferguson delightfully splits the difference of some immediate predecessors, displaying the crisp layouts of Carlos Pacheco and expressive fluidity of Chris Sprouse. Mounts pulls off the ultimate "blending" job, though, effortlessly crossing between copious application of grainy dot-pixelation and other pseudo-retro aesthetics for the 1960s material and the slick, glossy sheen of "now".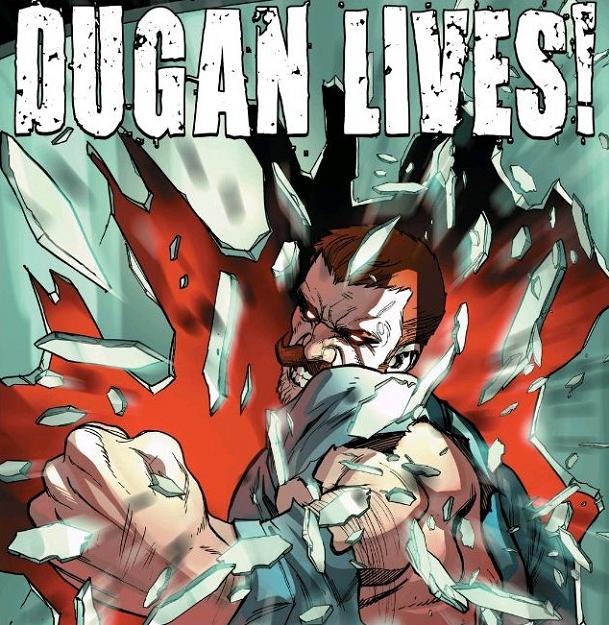 The second feature is another full-length story, courtesy of writer Al Ewing and artist Stefano Caselli. Entitled "Dugan Lives!", it appears to be something of a sneak-peek into Marvel's post-Secret Wars "All-New, All-Different" status quo, particularly a backdoor pilot for the forthcoming Howling Commandos of S.H.I.E.L.D. series. Broken down with individual title captions on near every page, it's a fairly light-hearted and entertaining affair that supplies more smiles than you may expect from its horror-themed cast. While the creators firmly plant seeds for the upcoming title, there's also an effervescent "here and gone" charm baked into the proceedings as neither Ewing nor Caselli are attached to the project long-term. Considering the twists and operational parameters defined herein, it's difficult to not take this offering as a challenge for the next creative unit (or at the very least, the "bar" for which they should aim).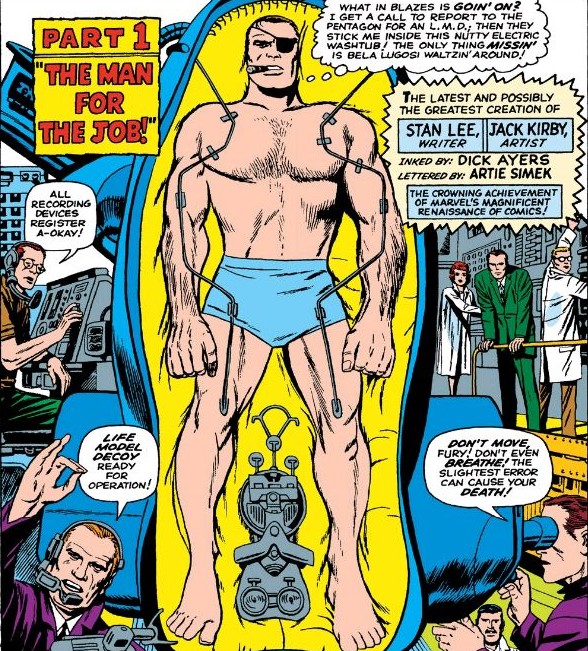 Clocking in with a coincidentally near-perfect ratio of one page of material for every year of its existence, this "Anniversary Extravaganza" is monumental testimony to the staying power of Marvel's original bit players. For the fiscally conservative collector, it also has the added distinction of providing multiple original stories plus a classic Lee/Kirby reprint all for the price of one-and-a-half regular nowaday comics. That's not even taking into account all the bells and whistles normally reserved for the oversized (and pricey) "Artist's Edition" tomes. Certain idiosyncrasies of the political climate (as well as the S.H.I.E.L.D. acronym itself) may shift during the half-century but "bang for your buck" is something that rarely goes out of style. Here's looking forward to the two-fisted treasure the next fifty years will unlock!