Welcome to another edition of "Previously On," where this week I pick my NBA rosters for DC and Marvel in 2020, and celebrate the benefits of digital download codes in print!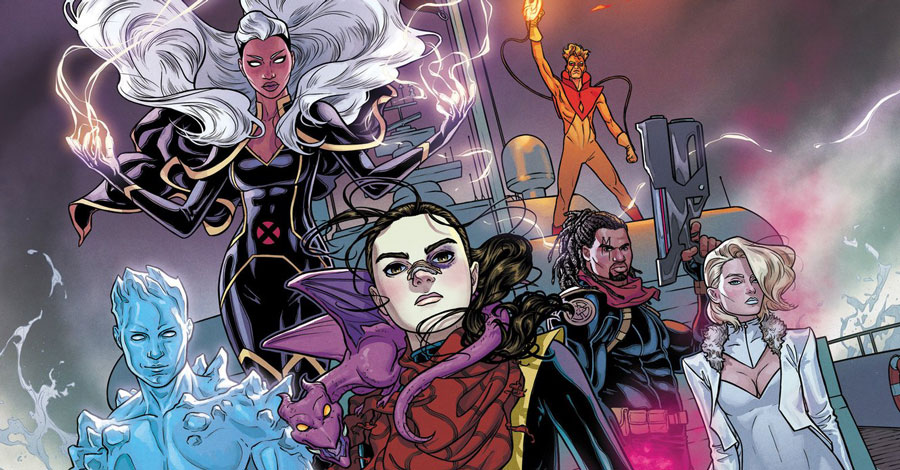 TREND: Big 2 Comics
2020 Comic Book Lineups!
During Marvel's NYCC '19 announcements about new comics and creative shifts (most notably Donny Cates and Nic Klein on Thor and Al Ewing and Juann Cabal on Guardians of the Galaxy), I started putting together a list of my most hotly anticipated, only to realize I was assembling a starting lineup and bench.
It's a fun exercise in blending comics and sports (hey, I haven't had good Bulls basketball in years, I need all the fantasy bball I can get), and also a pretty clear indicator of both a publisher's current outlook and, well, my personal tastes.
For Marvel my instant reaction picks were as follows:
Support For Comic Book Herald:
Comic Book Herald is reader-supported. When you buy through links on our site, we may earn a qualifying affiliate commission.
Comic Book Herald's reading orders and guides are also made possible by reader support on Patreon, and generous reader donations.
Any size contribution will help keep CBH alive and full of new comics guides and content. Support CBH on Patreon for exclusive rewards, or Donate here! Thank you for reading!
X-Men (Dawn of X) – Hickman/Yu, et al
Thor – Cates/Klein
Guardians of the Galaxy – Ewing/Cabal
Immortal Hulk – Ewing/Bennet
Deadpool – Thompson/Bachalo
Bench:
Coates-verse
Zdarsky-verse
Anything by Tini Howard
Anything by Leah Williams
Runaways – Rowell/Anka
I still feel pretty good about these picks with one exception: I blanked on Cates and Stegman's Venom, which will be bursting out of Absolute Carnage and into Venom Island into 2020. I'm definitely more into Venom right now than I've been about any solo Deadpool of the decade, so in retrospect, I'd probably move that creator-based pick to the bench in favor of Venom.
The exercise is significantly more challenging for DC, which again is a reflection of the publisher's more ambiguous future. With DC I also have to question whether the starting lineup should reflect the books most essential to the publisher's universe (Justice League) or just the books I enjoy the most – as I've written about before with Justice League these are not one and the same.
Honestly, I'd argue 2020 is a rebuilding year for DC Comics, and that we should entirely expect this starting lineup and bench to fluctuate as the year progresses. For the time being, here are my picks: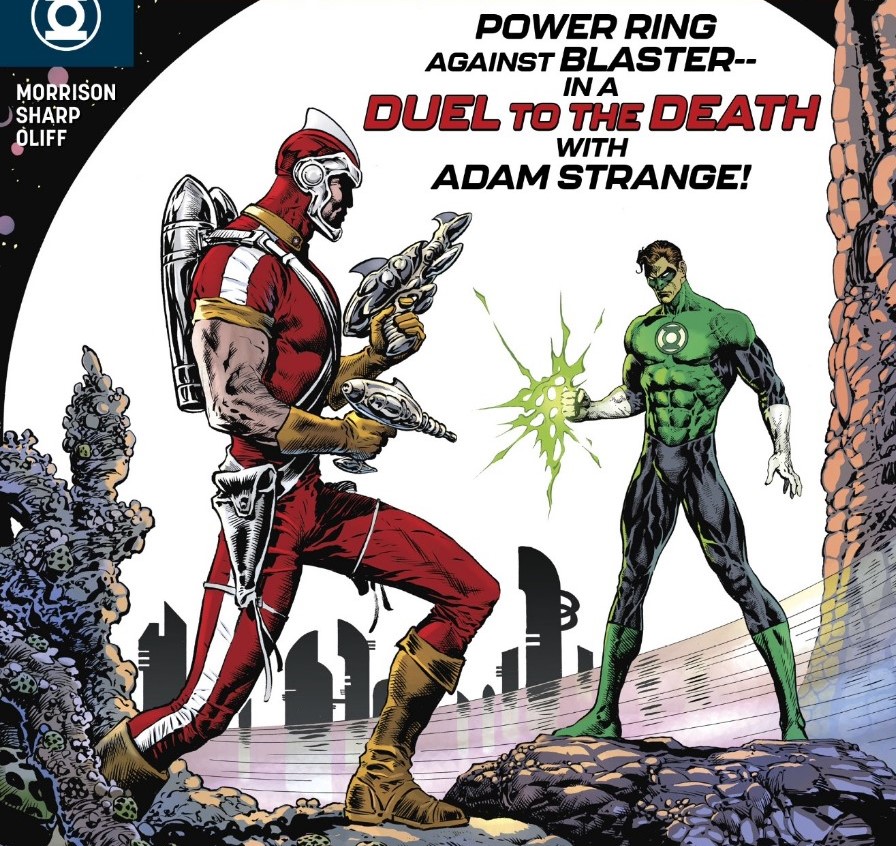 DC's 2020 Starting Lineup:
Strange Adventures – Tom King, Mitch Gerads, Doc Shaner
The Batman's Grave – Warren Ellis, Bryan Hitch
The Green Lantern – Grant Morrison, Liam Sharpe
Legion of Super-Heroes – Brian Michael Bendis, Ryan Sook
Player to Be Named Later
Bench:
Jimmy Olsen / Lois Lane – Matt Fraction, Steve Lieber, Greg Rucka, XXX
Superman / Action Comics – Brian Michael Bendis, et al
Batman / Batman & Catwoman – James Tynion IV, Tom King, Clay Mann
Metal Men – Dan Didio, et al
Batman / Superman – James Tynion IV, et al
One notable trend about the future of DC is that so many of their most interesting titles are 12 issue limited series, or Black Label limited series. I've quite enjoyed this for pull list / collecting purposes (knowing a finite end is a quick trick to get me to add), but for projection purposes it doesn't help much. I've enjoyed both Jimmy Olsen and Lois Lane but the books will be done by mid-year 2020.
Likewise, so much of Black Label is based on out-of-continuity potential right now. I'm always going to be interested in Jeff Lemire projects involving both The Question and Joker, but I have no idea where those might fall in this lineup moving forward.
The bigger problem is that DC ongoings are almost uniformly walking the middle of the road. Whereas Marvel has critical knockouts like Immortal Hulk or the Hickman X-Men experience, DC's biggest properties are mired in frequently interesting but often muddled stories. Even books with extremely talented creators (Kelly Sue Deconnick on Aquaman or G Willow Wilson on Wonder Woman have found their way off my pull list throughout 2019 due to treading water for too long… I'll take the pun, sure.)
I'm sure plenty of this will change as 2020 progresses, but for the time being these are your starting lineups!
Now let's hear yours 🙂
Comics Thing I Love:
Hickman's work reimagining Marvel's X-Men has got me back into collecting a Marvel book in print lately, and man alive, I love Marvel's (renewed) commitment to including digital download codes in issues of print comics.
This is a very "I run a comic book site" concern, but I am approximately 20,000x more likely to review, analyze, and share content when I have a digital version of a comic compared to print. DC's lack of digital download codes has – on more than one occasion – talked me out of writing extensively about one of their books in favor for a Marvel book that I can already easily access digitally.
I'll admit I don't know the first thing about the logistics of including a download code in a print comic, but seeing as both Marvel and DC have done this at various times, I just cannot for the life of me understand why a publisher wouldn't want to encourage as much online conversation and sharing of highlights as humanly possible.
So, heck yeah, Marvel, please continue this practice until the machines take over!