This week I celebrate DC's home of Rebirth-era Doom Patrol, aka Young Animal, meet the arrival of TKO Comics with some skepticism, and love feedback from readers!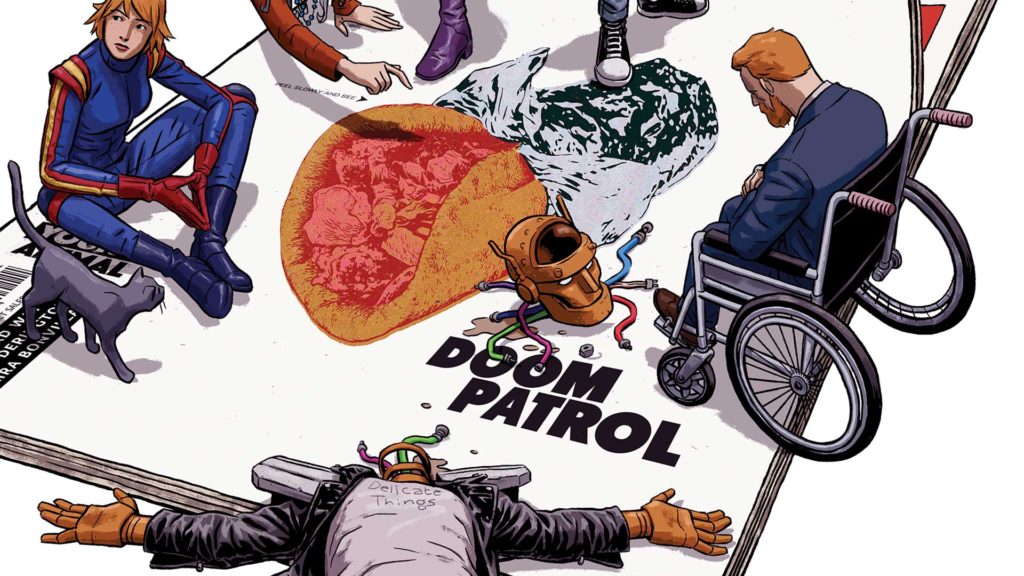 DC's "Young Animal" launched at the start of summer 2016's Rebirth relaunch, with a carefully curated line of books overseen by Gerard Way.
Although the line lasted a scant two years, there are some fascinating comics in the mix, and some prescient approaches to DC Comics imprints. Indeed, as we progress into 2019, DC's announced offshoot imprints at a rate rivaling their own "greenlit" film slate (Release date, or it didn't happen), with:
Bendis Jinxworld
Geoff Johns Killing Zone
Black Label
Zoom & Ink
Wonder Comics
And quite possibly some more I'm forgetting.
So yes, Young Animal was ahead of its time, and sensibly so. The comics under the imprint all drew inspiration and purpose from the manically atypical late 80's / early 90's Vertigo line of supers, from Morrison's "Doom Patrol" (at the heart of everything Way touches) to Peter Milligan's "Shade, the Changing Man."
Support For Comic Book Herald:
Comic Book Herald is reader-supported. When you buy through links on our site, we may earn a qualifying affiliate commission.
Comic Book Herald's reading orders and guides are also made possible by reader support on Patreon, and generous reader donations.
Any size contribution will help keep CBH alive and full of new comics guides and content. Support CBH on Patreon for exclusive rewards, or Donate here! Thank you for reading!
Reading these collected stories, there's a real sense of connective thematic tissue, banding together the freaks, geeks, and outcasts under an umbrella of the undefinably weird. Every one of these comics hits you like the stare of a cat with its head tilted 75 degrees to the left.
But also the cat is wearing punk rock leather and cursing the fuzz.
They're not always good, but hell if they aren't interesting.
The question that interests me most – and for the record, I'd pick Doom Patrol and Eternity Girl as my favorites of the bunch – is whether this is a sensible approach to the "weird" comics of a shared superhero universe. At the end of the day, Cave Carson and his cybernetic eye occupy the same world as Swamp Thing (as evidenced by their Milk Wars
 crossover), so should the series actually live within clearly defined separate spaces?
For their part, Marvel Comics has taken a no-barrier mash-up approach. All ages, YA books like Moon Girl & Devil Dinosaur or Unbeatable Squirrel Girl occupy the exact same publishing line as the likes of Immortal Hulk and Venom. As an inhaler of comic book stories, I don't really take issue with this dissonance, but I recognize there's clear audience segments for different sects of books all under the same umbrella.
The Young Animal imprint approach may solve for this in some ways, but it also has the potential side effect of isolation. After all, there's a reason Young Animal survived two years, and it's not because sales were so astronomically high the DC accountants couldn't keep up.
As the list above also illustrates, you quickly run into the issue of too many imprints without clearly defined intentions. I think the reason Young Animal worked for me, and why I'll always think of it as a successful experiment is because I knew exactly what a Young Animal book would be like from the first issue of each series alone. You can already see these seems with DC's abysmal "Black Label" rollout, where the only discerning intention seems to be Batman's junk.
Regardless, fans of the weird should check out the Young Animal era. R.I.P Young Animal; may you never die!
Comic Book Industry
TREND: TKOMG
The last three years have seen an influx of comic book publishers with "new" ideas and voices promising to inject the comic book market with life. Off the top of my head, Lion Forge, Vault, Aftershock, and Black Mask have all become familiar brands in my reading arsenal, and are at a minimum, at least going to challenge year-end "best of" lists with some of the comics in their catalog.
Admittedly, when you spend enough time watching the top dogs make the same blunders over and over, it's exciting to see a new player in the space. That said, I'd be hard pressed to really differentiate Vault or Aftershock from the likes of Image or Dark Horse, and that may be a problem for the new players over time.
In an industry already plagued with the problems of "more," the barriers to entry are seriously daunting.
So, it's with some skepticism that I've watched comic book journalists toy with the "what if" potential of the newest kid in school, TKO. Could this be the publisher to change comics?
It's easy to see why TKO is getting a lot of hype. They've made some pointedly smart marketing decisions right out of the gates, including "VIP" access to digital versions of all their #1 issues. Even better, the proposed comics slate features creative talent like Garth Ennis and Steve Epting, and the promise of a future series by Jeff Lemire and Gabriel Hernandez Walta. If these were books appearing on my pull list, I'd already have the Lemire and Hernandez Walta book locked down.
And that's where TKO gets really interesting in that they aren't playing by the longstanding (and frankly antiquated) rules of comics direct market.
Ignoring my own initial cynicism, ideas and efforts like this are great for comics. The market needs to be challenged and updated for modernity.
Obviously, only time will tell if TKO is the one to do it, or if they burn out and blaze a trail for someone else.
Now if you'll excuse me, I need to read through all my Vault, Aftershock and Black Mask comics to make room for a TKO binge!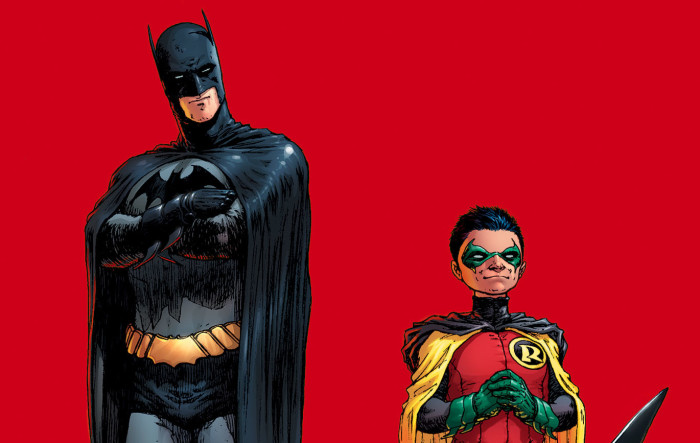 LOVE OF THE WEEK
While Comic Book Herald is far from a user-generated Wiki (98% of what you read on here is from my own muddled mind), I do quite love how readers have contributed feedback to the guide over the years.
I had a fresh reminder of this upside earlier in the month when a reader inquired about my ordering of Grant Morrison's run on Batman. The inquiry was trying to make sense of my placement of the collected Batman #700 to #703, and upon further review, I made some big edits to this mind-bogglingly timey-wimey stretch of Batman continuity.
I've added all the details to that particular guide for those interested, but the point here is: Heralds are the best!
As an additional note, I'd mention that I am always open to suggestions, changes, and questions. I may not agree, or immediately have time to update, but I will always at least consider. What I don't make any time for is the – gloriously rare – reader who decides to simply berate the placement of issues or chronology within a guide. I have no delusions of infallibility (well, maybe tiny ones, but that's not the point), but this is simply not useful. If you have a change in mind, please mention as much, so I can change for future readers!
Again, this is the approach 99% of Heralds take, and it's seriously awesome every time. Thanks to the community for making these guides a better experience for new readers every day!