This week I determine the best single years of Marvel publication history by decade, try to parse out DC's digital strategy following their move to Comixology Unlimited, and celebrate a comics adaptation soundtrack!

Featured Comics Ranking Of The Week!
What's your favorite year of Marvel Comics?
Whether you're a My Marvelous Year alum, or started recently, there are a million components that can go into the selection, not least of which the quality of the year in your own life. For myself, I'll always hold a special place in my heart for 2015, the year I collected every single Secret Wars tie-in (and annotated them all in chronological order!). I'm not sure I've ever had more fun reading Marvel Comics.
So. What's your favorite year of Marvel Comics?
This was the question posed on my recent guest spot on The Marvelists podcast. Wanting to feel fully prepared, I decided to tackle the question by decade. Here's what I decided –
Support For Comic Book Herald:
Comic Book Herald is reader-supported. When you buy through links on our site, we may earn a qualifying affiliate commission.
Comic Book Herald's reading orders and guides are also made possible by reader support on Patreon, and generous reader donations.
Any size contribution will help keep CBH alive and full of new comics guides and content. Support CBH on Patreon for exclusive rewards, or Donate here! Thank you for reading!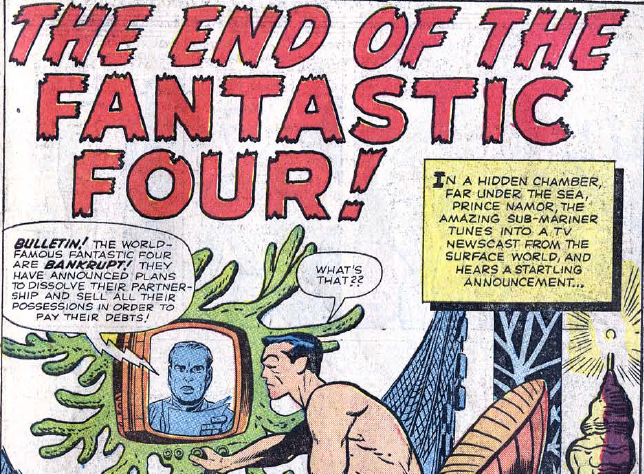 Despite the consistency and a billion ideas per minute excitement of Marvel's Silver Age, the selection here is likely the easiest of the bunch. The best single year of Marvel's 60's is 1966. Just look at the thing!
Amazing Spider-Man – The year begins with "If This Be My Destiny!" the 3-part Spidey vs. Master Planner story (and best Spider-Man story of all-time), and ends with the Green Goblin's identity revealed in issues #39 and #40.
Fantastic Four – In "The Coming of Galactus," Stan Lee and Jack Kirby perfected the template for event comics. The duo went on to stun with the more reflective "This Man This Monster" before introducing the Black Panther!
Tales of Suspense – The cosmic cube is introduced in an all-time showdown between Captain America and the Red Skull!
Thor – The Asgardian hunk gets his own title (after starring in Journey into Mystery) and promptly takes on the debut of the Jack Kirby designed Ego the Living Planet!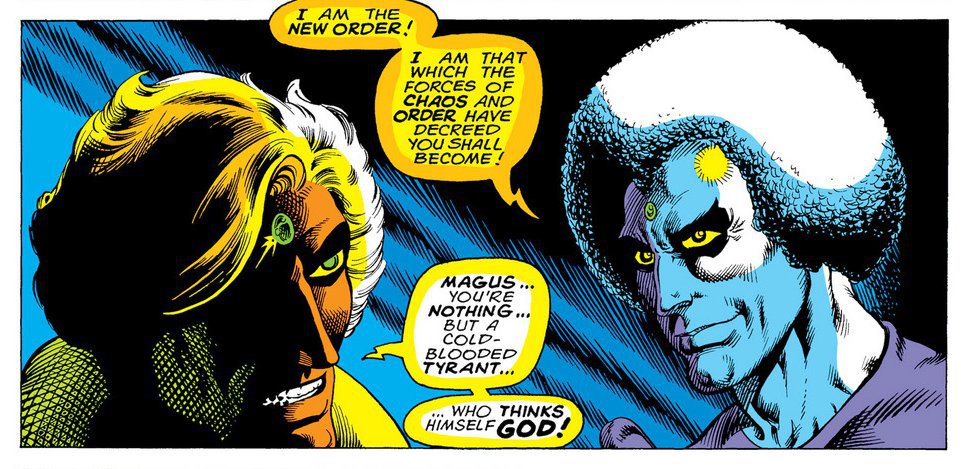 Marvel's time in the 1970's is fascinating to me as the publisher tries to deal with a second decade of success after the whirlwind of creation that sparked the 60's. It's a post-Kirby, largely post-Lee landscape that develops, and Marvel survives the Bronze Age with psychedelic aplomb and plenty of trendy horror titles to match the changing culture.
'75 stands out to me for one very major reason, and a few notable must-reads.
Uncanny X-Men – "Giant Size X-Men #1" by Len Wein and Dave Cockrum changes the X-Men forever, and launches the Claremont and Cockrum run on Uncanny. The "All-New All-Different" lineup of Storm, Nightcrawler, Colossus, Wolverine, Sunfire, Proudstar and Banshee instantly transforms X-Men into one of Marvel's most important titles.
Amazing Spider-Man – The original "Clone Saga." Just saying "clone" in proximity to Spider-Man can set off alarm bells for some fans, but the 70's version that unintentionally started all the 90's (and 2010's!) madness is quite good.
Strange Tales / Warlock – Following his excellent work on Captain Marvel, writer/artist Jim Starlin takes Adam Warlock into a war with The Magus, and a looming cosmic threat who fans of Avengers: Infinity War know all too well.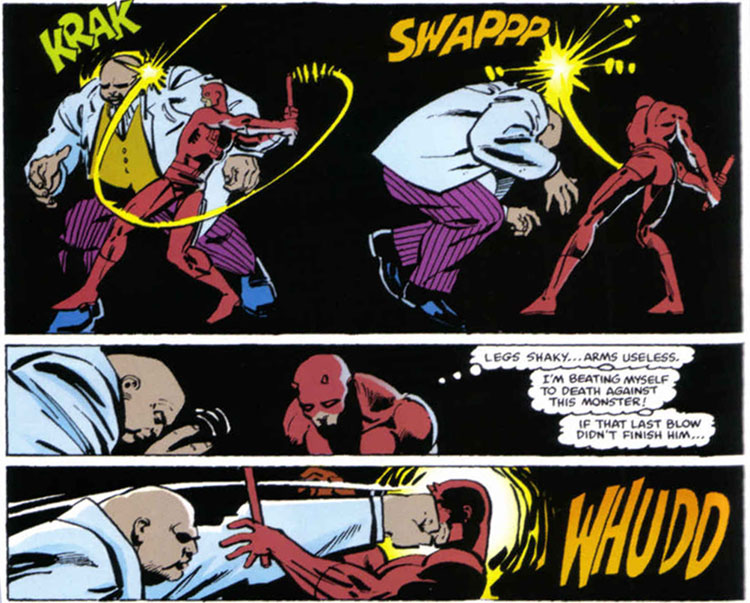 While I acknowledge the 60's are more important (how could they be otherwise?), there's no pre 2000's era of Marvel I'd rather read than the books that came out during the 1980's, especially the first half of the decade.
You could pick any year from '80 through 1984 and I would understand the choice. Frankly, same goes for 1986 and 1987. Unlike the other decades, I actually had to create a scoring system to figure out my winner. I ranked each of the top 10 entries I had picked for the MMY club and rated each story on a scale from 1 (worst) to 3 (must-read). Using that system, 1982 is my pick, edging out 1983 and 1986 by 2 points! Here are the highlights:
Daredevil – The Frank Miller written and drawn era of Daredevil (my favorite run on the character) is absolute must-read material, including Daredevil vs. The Punisher, and that iconic Bullseye vs Elektra battle.
Marvel Graphic Novels – Although they're an uneven bunch, Marvel's original graphic novels launched this year with a few in-continuity greats including The Death of Captain Marvel and X-Men: God Loves, Man Kills, as well as the important kickoff of New Mutants.
X-Men – Not only do the X-Men take on The Brood for the first time, but Chris Claremont also teams with Frank Miller for an all-time great four issue Wolverine miniseries.
Spider-Man – "Nothing Can Stop the Juggernaut." 'Nuff said.
Fantastic Four – John Byrne writing and drawing a stellar FF run, and this year includes "Exodus."
Also, points to 1986 for being the absolute weirdest of the bunch, with Bill Sienkiewicz blowing minds on team-ups w/ Frank Miller across Daredevil: Love and War and Elektra: Assassin. Not to mention, the one, the only, year of Frog Thor!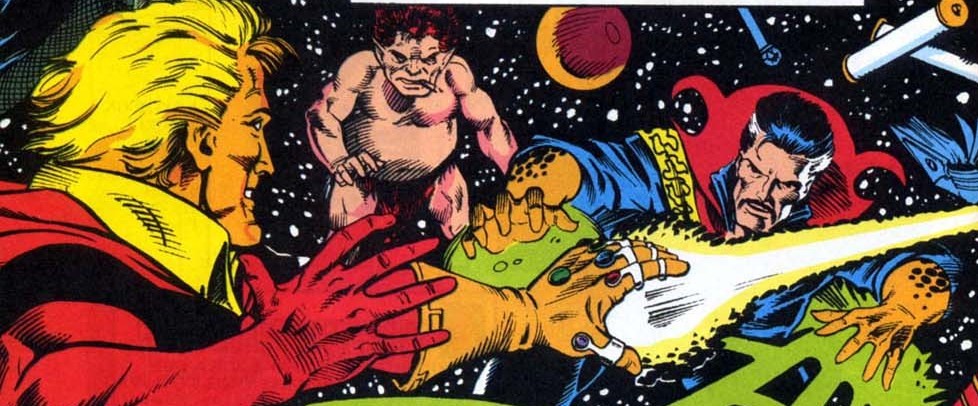 While a strong part of me want to pick 1995 just for Age of Apocalypse, the right answer is pretty clearly 1991.
Points to 1999 for what may be the most underrated year of this entire Marvel millennium. Marvel Knights titles like Inhumans, Black Panther, and Daredevil get the publisher on the right track, and the Busiek / Perez Avengers delivers "Ultron Unlimited." Plus, I'm a sucker for Earth X.
Weapon X – Barry Windsor-Smith writes and draws my favorite Wolverine story through issues #72 to #84 of Marvel Comics Presents.
Infinity Gauntlet – The defining Thanos event (even if I'll always prefer Thanos Quest!) from creator Jim Starlin and artist Ron Lim.
X-Books  – This is the year of "X-Tinction Agenda" (meh) and X-Men #1 to #3 relaunch by Chris Claremont and Jim Lee. It's both the end of the Claremont era, and the signifier of the Image Comics 90's movement Lee would be a part of. Speaking of, Deadpool makes his first appearance this year in the pages of New Mutants, and X-Factor gets a new lineup under the pen of Peter David.
Fantastic Four – Walt Simonson on the title, with the world's weirdest FF lineup!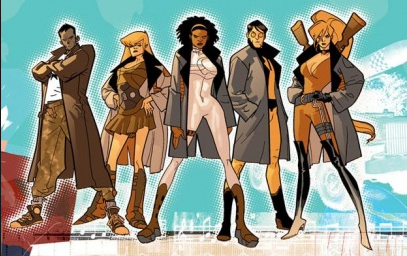 I'm a huge fan of Marvel's mid-2000's transformation, but the year I kept coming back to is 2006. The highlights (and to be clear this is just from 2000 to 2010) include some major players:
Civil War – Obviously a huge, influential Marvel event by Mark Millar and Bryan Hitch. An underrated feature of Civil War for longtime comics fans is what a strange entry point this TPB provided for newcomers to the publisher. It's a door wrapped in continuity, but it's an open door nonetheless!
Nextwave – One of the funniest and most thrillingly unique series in Marvel Comics. Feels like the type of book you could hand to anyone and say "just give comics a try."
Planet Hulk – Instantly iconic Hulk story, and the launching pad for the Greg Pak era of Hulks.
Annhilation – Kicks off the modern Marvel landscape of events and remains arguably the best Marvel event of the 2000's. We take it for granted now, but there's no Guardians of the Galaxy as we know them without Annihilation.
Ed Brubaker books – It's pretty common knowledge these days that Ed Brubaker is one of the best comic book writers of the 2000's, and his Marvel output in 2006 is something to behold. The year includes the follow-up to Captain America: The Winter Soldier, his start on Daredevil with artist Michael Lark, and the excellent limited series about Doctor Doom titled Books of Doom.
Those are my picks. Now tell me: What's your favorite year of Marvel Comics?

DC Comics
TREND: DC Joins Comixology Unlimited
As a Hoopla digital power user, I tend to glance over most DC digital news, but the recent announcement that the publisher has (finally) joined Comixology Unlimited is a big one. The addition means Comixology Unlimited is now the only paid comics subscription service with Marvel, DC, Image, and a plethora of smaller publishers under its purview.
The timing is curious for DC, and genuinely infuriating for those who've invested recently in DC Universe. For the unfamiliar, a timeline:
616 B.C. – Marvel Unlimited launches
May 2016 – Comixology Unlimited launches
September 2018 – DC Universe (streaming online) launches
January 2019 – DC joins Comixolgy Unlimited
Why, a mere business quarter after the launch of the owned "DC Universe" would the home of Superman, Batman, Wonder Woman and so much more make this move?
In general, I don't think it's a bad idea for publishers to offer some of their comics via as many digital platforms as possible. As I noted in my original Comixology Unlimited review, DC's absence was a glaring glimpse into the publisher's refusal to move forward into the present.
So, sure, it's good news that DC is open to showcasing their comics to more fans. That's going to generate enthusiasm for the DC heroes, and inspire more comics reading over the long term.
But why make this move when they just launched their own platform?
Even stranger, the selection of DC comics available via Comixology Unlimited is vastly superior to what's available to their owned DC Universe! You can read "The Court of Owls" (Batman by Scott Snyder and Greg Capullo from the New 52) arc, Batman: Knightfall, and a bunch of Rebirth full TPBs (including the first six of Detective Comics) on Comixology but not DC Universe. This ranges from bewildering to offensive, especially when you consider Comixology is cheaper, at approximately $5.99 a month compared to $7.99 a month.
It's been clear from launch that comics are a tertiary part of the DC Universe plan (at best). At the end of the day, DC Universe is for fans who want to watch DC TV – including newly released content like Titans or Young Justice: Outsiders – and DC movies. At my most generous, the comics library is a nice bonus kicker.
Of course, this is where DC has made a mistake in that plenty of fans are going to consider paying for the service entirely for the comics library! For comics readers, it's the TV and movies that are the nice bonus, not the other way around.
As it stands, DC Universe is the third best (legal) way to read digital DC Comics. Hoopla is still easily the GOAT, and Comixology Unlimited is the new number two. That's kind of nuts. I really can't explain why any business would allow ostensible competitors to so overwhelmingly demolish their own offering. The reason I think Marvel's "be everywhere" strategy makes sense is because no matter what, Marvel Unlimited is still so deliciously comprehensive nothing else compares. DC's adopting a "be everywhere" strategy which actually makes their home base look worse.
As for what this means for Comixology Unlimited, it's a huge win. After a positive first impression, I haven't had much need for the platform due to some combination of pre-existing subscriptions, time, and money. I've also been tooting the horn for Hoopla's comics offering so loudly that Comixology simply pales in comparison. Anything paid is tough to beat the joyous "freedom" of libraries.
That said, I've been hearing from more and more readers about Hoopla not being available in their region, or about very limited available checkouts. In cases like these, Comixology Unlimited may make a lot of sense. It doesn't offer the "full run" wonder of Marvel Unlimited, but you can tip your toes into so many great trades, across a very wide variety. Plus with a 30 day free trial, exploring any curiosity is too easy to ignore.
LOVE OF THE WEEK
I've finally caught up on The End of the F***king World on Netflix this month, and while I think it's a fantastic series (with a glorious ~20 minute run time!), I might be even more into the soundtrack.
You can check out the collected playlist on Spotify (thanks to user "jonaent"). All in all it's a beautiful smorgasbord of old soul, early punk, sorrowful romance, and an original score by Blur's Graham Coxon!