Following the announcement of the 2020 Eisner award nominees, Zack Quaintance of Comics Bookcase reached out about his "Extra Eisners" project where comics critics can submit nominees for snubs, overlooked works, or comics contributions worthy of Eisner recognition. It's a fun idea, and while my initial response was to write 8 million words about the criminal snubbing of House of X / Powers of X, I ultimately decided I've written enough on the matter to make it sufficiently clear I'm kinda into Jonathan Hickman's era of X-Men. Plus, it's not like the revival of X-Men lacked for press in 2019.
So, naturally I selected Fearscape
 as my pick worthy of a "Best Limited Series" nomination, and moved on. But then curiosity got the matter of me, and I proceeded to research how many Eisners Hickman has won previously, only to discover that he has – in fact – won not a single Eisner award!

Now, awards ceremonies are fraught with imperfect results across all mediums (hold on, I need to get Kanye away from my keyboard for a second…), but it's still mildly surprising that Hickman has never won for either an individual accolade nor for any of his work. According to Wikipedia (I am nothing if not a capital 'J' JOURNO), Hickman's only been nominated for the Eisners three times! (I'll also note here I haven't perused all the results with a fine toothed comb, so there's a chance that this article's entire premise is dead wrong!)
2008: "Best Limited Series", The Nightly News
2013: "Best Continuing Series," and "Best Writer', The Manhattan Projects,  Avengers, New Avengers, East of West
2014: "Best Continuing Series," East of West, and "Best Writer," East of West, The Manhattan Projects, Avengers, New Avengers, Infinity
Both of the "Best Writer" and "Best Continuing Series" nominations fell short to Brian K. Vaughan for Saga
, which is admittedly hard to argue (Saga ran the table on "best continuing series" from 2013 to 2015, and won again in 2017). The real question then is whether Hickman should have been nominated in additional years when the competition was less… Saga.
Support For Comic Book Herald:
Comic Book Herald is reader-supported. When you buy through links on our site, we may earn a qualifying affiliate commission.
Comic Book Herald's reading orders and guides are also made possible by reader support on Patreon, and generous reader donations.
Any size contribution will help keep CBH alive and full of new comics guides and content. Support CBH on Patreon for exclusive rewards, or Donate here! Thank you for reading!
For context too, I'll mention that since the year 2000, the following writers have won multiple "Best Writer" awards (the remainder are one-time winners, and with the exception of Marjorie Liu tying Tom King in 2019, they are all men):
Alan Moore: 4 times
Brian K. Vaughan: 4 times
Ed Brubaker: 3 times
Brian Michael Bendis: 2 times
Tom King: 2 times
I wrote about this recently when I shared my picks for the 2020 Eisner Awards, but before going further, it's important to know that the Eisner nominees are selected by a small panel of comics peeps (based on works submitted by publishers), and then voting on winners is opened up to comics industry professionals (as I learned, not including press!). The "2020" nominations are essentially for works released throughout 2019.
With that in mind, if we take it as a given that it's reasonable Hickman didn't win in the years Saga or BKV took home the award (and personally, I do), that still leaves us openings for the awards from 2010 to 2012 and 2016. Not to mention 2020! So, let's compare and contrast the actual winners with Hickman's work, with our focus kept to the "Best Writer" and "Best Continuing Series" awards.
From 2010 to 2012, Hickman's more well known indie works hadn't yet launched (hence the nominations for The Manhattan Projects and East of West in '13 and '14). So with a few less highly regarded exceptions (Red Mass For Mars
, The Red Wing
, Secret
), Hickman's consideration is based on his Marvel work.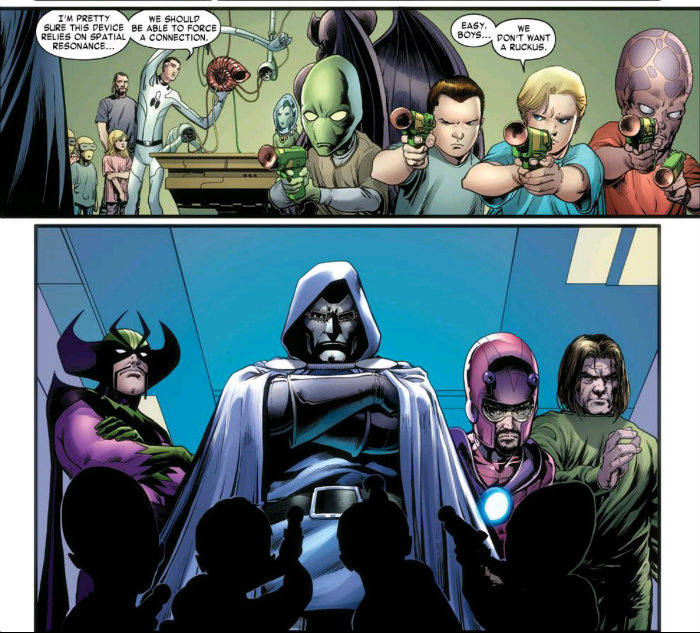 2010
Best Writer: Ed Brubaker, Captain America, Daredevil, The Marvels Project, Criminal, Incognito
In 2010, Hickman pits his start to Secret Warriors and Fantastic Four against the damn might of Ed Brubaker on a creator-owned and Marvel tear. I love what Hickman brings to the table here, but Brubaker's full body of work complete with the Criminal and Incognito kicker is more than deserving of a rightful win!
2011
Best Writer: Joe Hill, Locke & Key
While Locke & Key is rolling around in Netflix money and accolades these days, just looking at this award my instinct is it's a very open opportunity for Jonathan Hickman. I still respect Locke and Key after a recent reread, but the book definitely fell in my all time rankings upon a return. The nominees for the award in 2011 were:
Ian Boothby, Comic Book Guy: The Comic Book; Futurama Comics #47–50; Simpsons Comics #162, 168; Simpsons Super Spectacular #11–12 (Bongo)
Joe Hill, Locke & Key (IDW)
John Layman, Chew (Image)
Jim McCann, Return of the Dapper Men (Archaia)
Nick Spencer, Morning Glories, Shuddertown, Forgetless, Existence 3.0 (Image)
There's stuff I like here, but like I said, the award's there for the taking.
So what did Hickman bring to the table? Fantastic Four #575 to #586, Secret Warriors #12 to #23, and 75% of Ultimate Comics Thor. As highly ranked as I have books like Chew and Morning Glories, I'd happily nominate these Marvel picks alongside the whole lot. 2011's tricky honestly because while I do think Hickman should have been nominated for best writer, it's still far from his best year of comics. Personally, I'd rather read the Hickman work here than Locke & Key. It's at least a debate that retrospectively this should have been Hickman's first "Best Writer" Eisner.
2012
Best Writer: Mark Waid, Irredeemable, Incorruptible, Daredevil
Up front, just let me be clear: I like Waid's work on Irredeemable and Daredevil an awful lot. Waid's win, and the nominees are all more than deserving.
The nominees:
Cullen Bunn, The Sixth Gun (Oni)
Mike Carey, The Unwritten (Vertigo/DC)
Jeff Jensen, Green River Killer: A True Detective Story (Dark Horse Books)
Jeff Lemire, Animal Man, Flashpoint: Frankenstein and the Creatures of the Unknown, Frankenstein: Agent of S.H.A.D.E. (DC); Sweet Tooth (Vertical/DC)
Mark Waid, Irredeemable, Incorruptible (BOOM!); Daredevil (Marvel)
But look at Hickman's body of work in contention for this awards season:
The conclusion of the "Three" arc in Fantastic Four (always makes me cry), the first 13 issues of FF, the return of Fantastic Four #600, the final five issues of Secret Warriors, Ultimate Comics Hawkeye, AND the first five issues of Ultimate Comics Ultimates. Oh, and The Red Wing #1 to #4 with The Manhattan Projects collaborator Nick Pitarra.
This year slapped.
While I may not have been confident to sound the gong for the 2011 awards, I'll do it here: Hickman should have won best writer for 2012!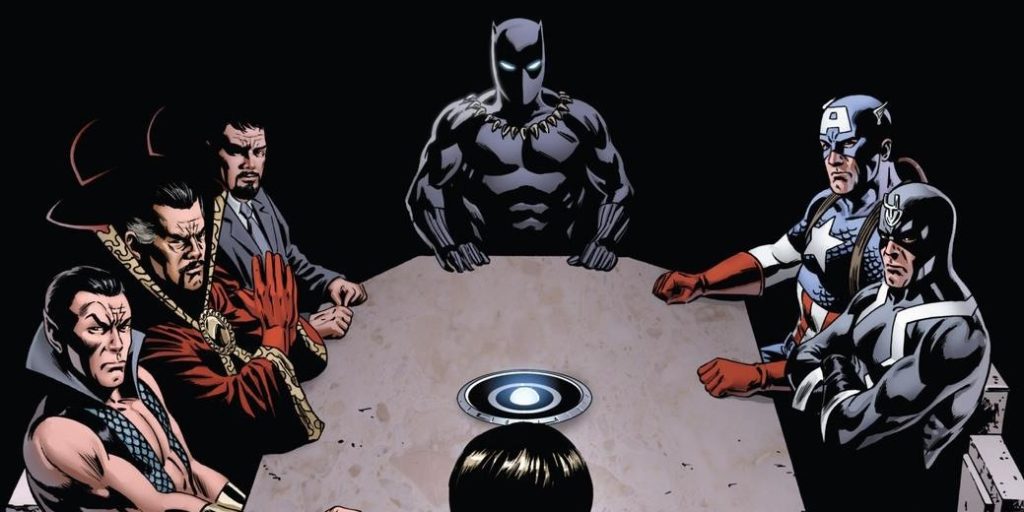 2016
Best Writer: Jason Aaron, Doctor Strange, Men of Wrath, Thor, Star Wars, Southern Bastards
Jason Aaron had a busy 2015, there's no doubt. His Thor work with Russell Dauterman and Matt Wilson was in absolute top shape, Southern Bastards had a strong second arc (before it was quite publicly aired that artist Jason Latour was a grade A harasser), and on and on.
Hickman's 2015 on the other hand included the conclusions of his Avengers mega-run, Secret Wars (2015 aka literally the best comic book event of all time), issues #9 through #22 of East of West, and The Manhattan Projects: Sun Beyond the Stars miniseries.
I don't even have to look at this year's nominees before I declare Hickman the winner. That's two robberies!
By the same line of reasoning, I don't see any world where it makes sense that Southern Bastards beat East of West for "Best Continuing Series." Recall the votes!
Admittedly, I don't think I can objectively assess how House of X / Powers of X compares to literally anything in the Eisners. No comic in 2019 (or, like, in my comics reading life?) has gotten me quite as excited. Even said, there's a decade's worth of opportunities for Hickman to have won an Eisner Award and it simply hasn't happened yet.
Having spoken to the man all of 1 time, I highly doubt he cares. Nonetheless, on behalf of my immense appreciation for the writer's work, I grant him CBH brand "Extra Eisners" for comics well done!